Spanning tons of worlds and cross-pollinating Disney and Pixar, Kingdom Hearts 3 really is a game like no other. Its recent release has many stuck in front of their consoles for hours on end.
Whether you're searching for something to fill the void once you've blown through this latest offering or you simply enjoy this type of game, read on for our top picks.
While nothing is really like Kingdom Hearts 3, these picks are similar enough to keep fans entertained for hours on end. Here are some games like Kingdom Hearts 3 to check out.
10. Kingdom Hearts II – 2006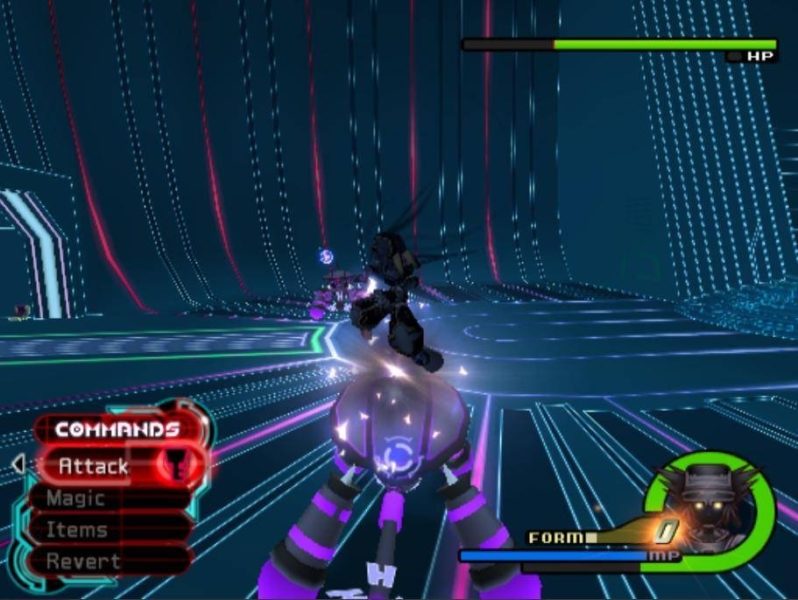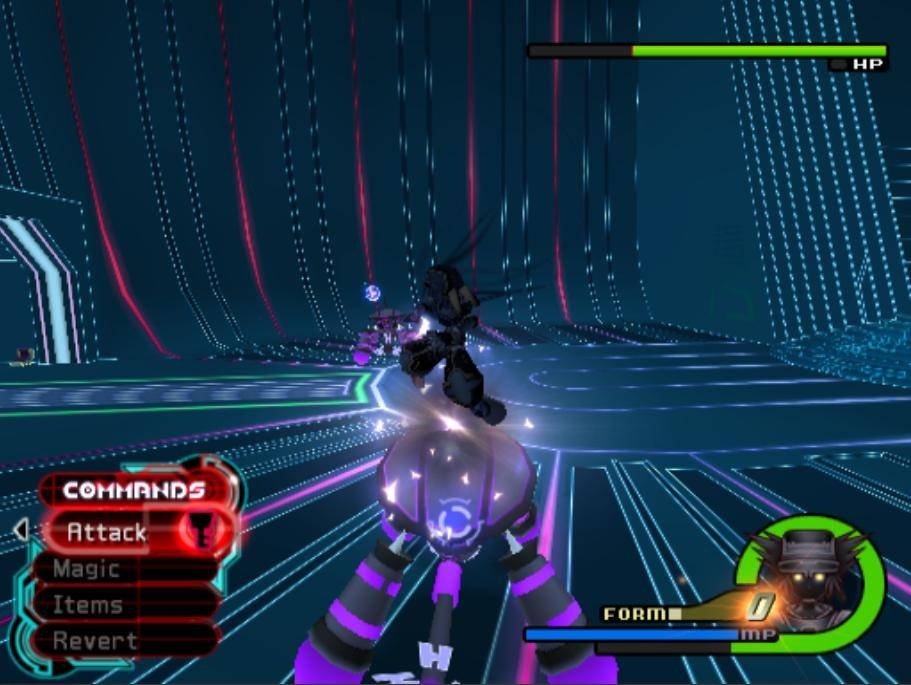 We know, we know – a little obvious, right? Before you write this one off, however, understand that a lot of Kingdom Hearts III fans have actually never played its predecessors. Plenty of fans came to be fans by watching videos and Twitch streams of people playing Kingdom Hearts II, which, although it can create a rabid fan, can't actually replicate playing the game for yourself.
This particular edition is packed with enough Disney and Final Fantasy to get you hyped up for the third installment. And, let's be honest – even if you have already played it, there's nothing like revisiting the past to make you more excited for the future.
9. Final Fantasy XV – 2016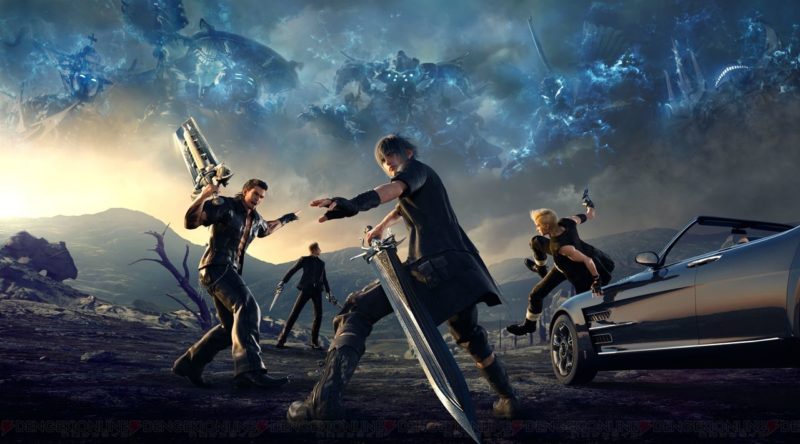 Just as many fans have never played previous KH games, many have never played some of the most important games which form its basis. Final Fantasy is a great place to begin. We're not going to tell you to go back and begin at the first game. Nobody has time for that!
While purists would argue that this is the only way to fully appreciate the franchise – and KHIII – we're not purists. We don't care if you play the games in order. We just recommend that if you're looking to kill time, get a KH-esque fix and have a heck of a lot of fun, this is a great place to start.
8. Dark Souls – 2011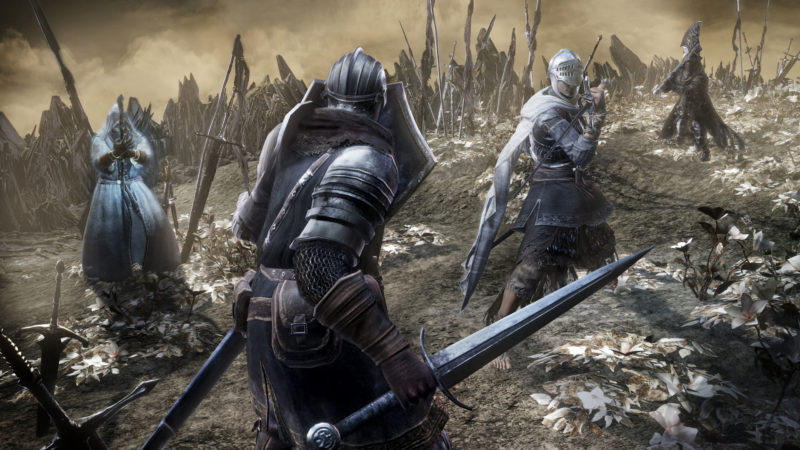 With its lore, gameplay and worlds, we feel like Dark Souls is what Kingdom Hearts III would look like if the game was marketed exclusively for adults (scroll down, kiddies!). This game is intricate enough to keep you up all night multiple times, despite a basic premise that's a bit simplistic and murky. Hardcore fans swear that this is part of the addictive nature of Dark Souls, however, and we're inclined to agree.
Once upon a time, the world was run by dragons. You play as the Chosen Undead, a character who must battle various lords and ultimately obtain the First Flame. Once the dark lord guarding this is defeated, you'll have the choice to link this all-powerful flame to begin an Age of Fire, or you can let it die out and bring about an Age of Dark.
The choice is yours. DS is one of those games which can't be done justice through mere words. Watch some videos and get a feel for this one yourself – we promise, you'll be ready to get started before the first video is over.
7. DmC: Devil May Cry – 2013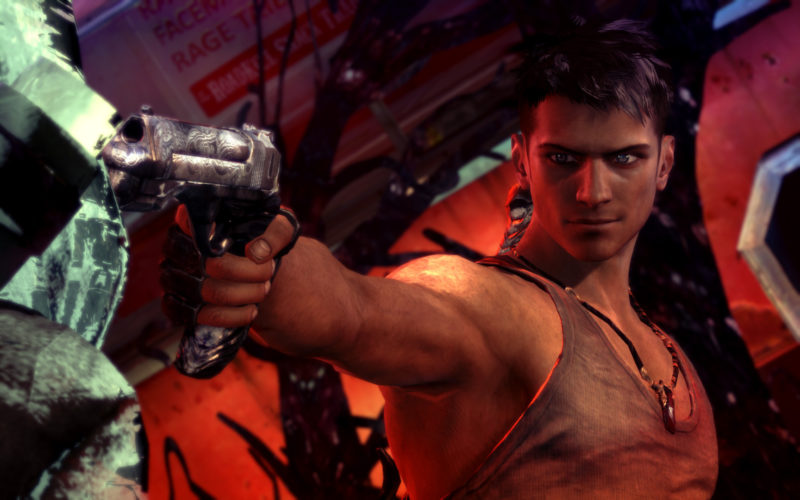 Following everybody's favorite half-angel, half-devil Dante, DmC is the latest installment in the wildly popular Devil May Cry series. You'll navigate Limbo, a dangerous world in which demons rule and have the authorities under their collective thumb. Performing sweet battle combos and relying on your trusty sword, Rebellion, and his pistols, Ebony and Ivory.
If you're wondering just how this game is anything like KHIII, you're not alone. However, hear us out. While it's certainly nowhere near the Disney and Pixar-filled world of our title game, DmC does have plenty in common. Think of it as another adults-only version of the generation-spanning KHIII. The style of combat is what links both games, with both tossing you into an intimidating crowd of baddies and calling upon your skills to execute the best combos to take them all out.
6. World of Final Fantasy – 2016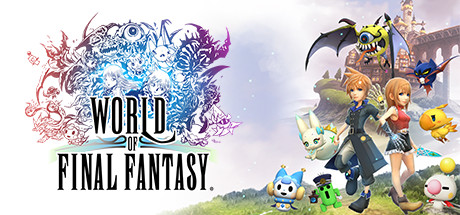 If you're in love with KH due to the adorable cartoon cast, then get ready to fall head over heels. World of Final Fantasy bears very little visual resemblance to its cousins. Instead, it's populated by chibi-style cartoon characters and finds you playing as Lann and Reynn, twin siblings making their way through the world of Grymoire. Lann is impulsive and takes risks, while Reynn is more thoughtful.
Essentially, you wake up with amnesia and go on a quest to recover your memories. The characters and worlds are borrowed from other FF installments, but this game is a stand-alone. There is no need to have played previous installments to enjoy it. A great game for families to play together, we picked this one for its visual similarity to KHIII and the fact that, unlike many other FF installments, it stands on its own as a great game.
5. Nier: Automata – 2017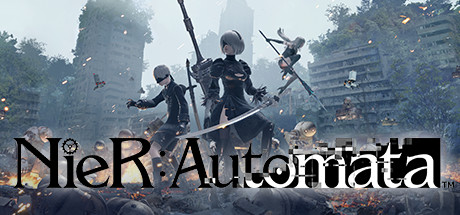 Even though this game is a sequel to a spin-off, we feel it deserves a place on this list. A definite departure from KHIII's cartoon-style action, there is still plenty of attraction for fans who want a slightly different take on a favorite. Set in a post-apocalyptic earth, the game's main plot revolves around a war between androids – created by humans – and mechanical enemies trying to take over the planet.
You play as different characters in each of three chapters, all androids. The game is combat-based and features a traditional hack-and-slash gameplay format. In addition to the combat techniques you may expect, there are cool extras including the ability to commandeer wild animals for transport.
4. Fable III – 2010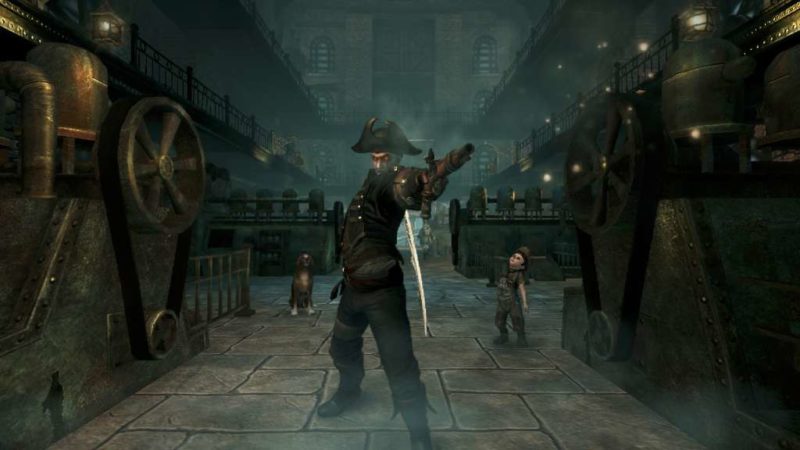 While we definitely recommend playing all of the games in the Fable franchise, the third installment made our list due to its attractive qualities for fans of KHIII. Story, action and voice acting are all top-quality, and include Hollywood royalty such as Ben Kingsley, Michael Fassbender and John Cleese, among many others.
Set on a fictional continent known as Albion, gameplay finds you playing as an unnamed protagonist, younger brother of Albion's current ruler whose power has gone to his head. The game is set in the distant past, with Albion just beginning to enter the Age of Industry. Your goal is to take over Albion (yes, we're simplifying a great deal) and decide what kind of leader you wish to be – tyrannical or benevolent.
Fans of KHIII will appreciate the hack-and-slash fighting style, the prolific minigames and puzzles and the grand, epic feel of it all.
3. Secret of Mana – 2018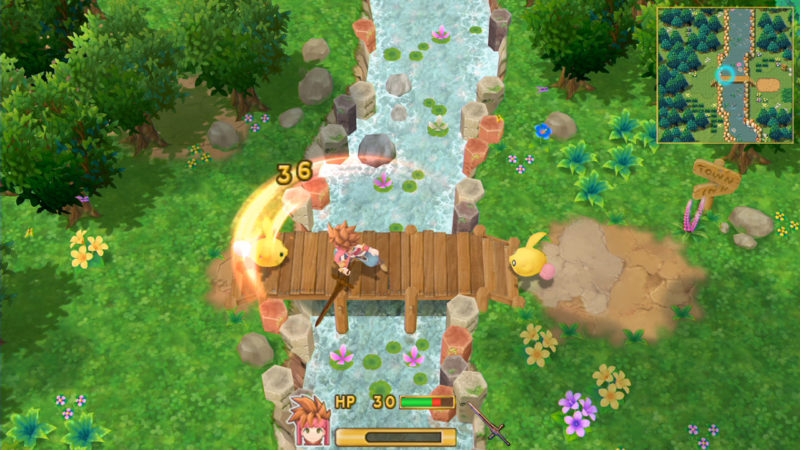 This is by far the oldest game on our list, with the original having been released way back in 1993. We prefer the 2018 3D remake, however, and we feel that fans of KHIII will as well. The graphics are sweet and cartoonish, satisfying KH fans without resorting to the pixelated nostalgia of actual 1990s games.
We know that some hardcore fans love this low-res look – we're not those fans. If you happen to be, however, please do check out the original version, which has been released for many current consoles. Either way you play it, Secret of Mana is a great way to capture all those fuzzy KH feels.
Your quest is extremely high-fantasy, and centers on an ephemeral source of power known as mana. After disobeying elders and venturing into a forbidden waterfall, three boys inadvertently release monsters as they pull a sword from an underwater stone. Fans of high fantasy, those who enjoy a friendly, cartoonish visual experience coupled with a great story, will absolutely adore this game.
2. Okami – 2006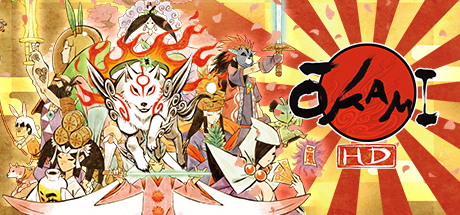 With a name which roughly translates to "great spirit," Okami is a great choice for Kingdom Hearts 3 fans. Set in a Japanese world where gods and legends spring to life on a regular basis, Okami is a hugely entertaining blend of gameplay and real legend. You play as Amaterasu, a sun goddess who once defeated a fearsome eight-headed demon. Years later, the demon is accidentally released, which requires Amaterasu to resurrect (as a white wolf) and do battle once again.
Fans of Japanese graphics will appreciate the woodcut inkwash painting – or sumi-e – style of cell-shaded graphics, and Legends of Zelda fans will find the gameplay very, very familiar – the developer was a huge fan and reportedly modeled Okami's gameplay after that legendary game.
Within the game, you will fight enemies in an ethereal arena, with rewards bestowed for quick defeats, not taking damage and other objectives. The money you earn can be used to purchase healing, weapons, combat techniques and more. Perhaps the most distinctive feature of Okami is the Celestial Brush feature. This technique allows you to essentially draw what you want to happen (within reason) using an old-style Japanese paintbrush.
The graphics this creates are stunning in a minimalistic way, and bring an entirely new feel to the gameplay. Celestial Brush can be used to defeat or weaken opponents, solve puzzles and in general gameplay.
1. Star Ocean: Till the End of Time – 2004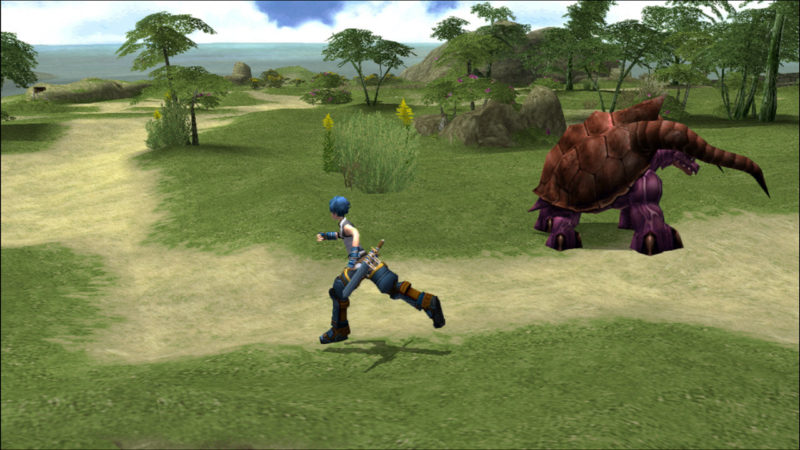 One of the oldest games on our list, we saved this one for number one for a very good reason. The game is set in space, and you play as protagonist Fayt Leingod. The unnamed underdeveloped planet on which the game takes place is attacked while Fayt is on a family vacation, forcing him to embark on an epic quest to rejoin his loved ones. Along the way he enlists the help of and also battles a host of intergalactic characters.
Gameplay features real-time interactive combat, and fans of KHIII will adore the story lines, characters and varying environments which bring what could be a relatively stale game to vivid life. We recommend this one for virtually any KHIII fan; it's family-friendly but also immersive and intricate enough for hours of solo fun.
Top Games Like Kingdom Hearts 3?
We have listed ten alternatives to the highly popular Kingdom Hearts 3 that was released two weeks ago.
If you do have better alternatives for this list, do leave your comments below.
This article was written by a freelancer.
---
Related articles:
Kingdom Hearts 3: Walkthrough, Tips And Guide
Kingdom Hearts 3: All Flantastic 7 Locations (How To Find The Flans)
Top 10 Games Like Apex Legends
Kingdom Hearts 3: Arendelle (Walkthrough And Guide)
Best MMORPGs Of All Time – 12 Games To Check Out Today
6 Most Underrated Video Games Of All Time
Best FPS Games Of All Time – Six Iconic Games To Check Out
Most Anticipated Video Games In 2019 – 26 Games To Check Out