Fortnite is one of the most played games in the world at the moment, and it's not surprising at all.
The game itself may be divided into different game modes, but the popular one is the battle royale, which happens to be free.
This battle royale mode was recently popularized by PUBG, but Fortnite has taken over. The freemium model has definitely given this game a huge advantage over PUBG (which is not free) and resulted in an endless debate over which game is better.
If you loved Fortnite, here are other games like Fortnite you can play today.
1. PlayerUnknown's Battlegrounds (PUBG)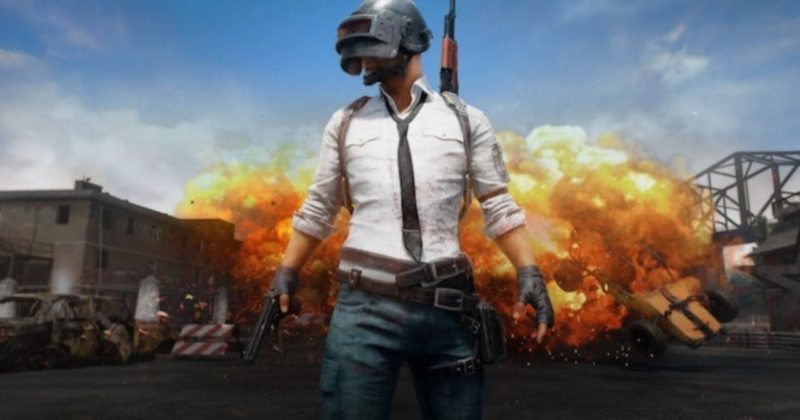 This one is no surprise at all. PUBG is often compared to Fortnite in a race to see which game reigns superior.
The gameplay is quite similar but there are notable differences as well. Graphics-wise, PUBG is more towards Battlefield / COD and Fortnite is more like Team Fortress 2.
That said, Fortnite has additional features like being able to chop trees and use wood to build structures. It's definitely not realistic at all but it's super fun and you have to be skillful in building walls to defend yourself and survive.
PUBG tries to have more of a realistic feel to it and it's also a great game. Personally I've played both games for some time but I find PUBG more stressful especially since it's pretty hard to spot enemies hiding.
If you loved Fortnite but haven't tried PUBG yet, go do so now!
2. Last Man Standing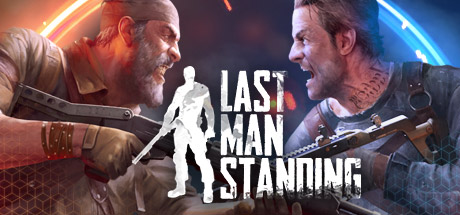 Last Man Standing is quite similar to PUBG both in gameplay and graphics. As such, it's also an alternative to Fortnite.
This game is also set in a big warzone / map where up to 100 players have to fight each other and the last man standing wins. It's basically a battle royale mode like the other games, and players have to look for weapons and mods in the map.
There are also plenty of weapons to choose from, around 30 to be exact. You can use assault rifles, sniper rifles, SMGs and even rocket launchers. Like Fortnite, the weapon attachments may give a big advantage to players, especially long-range scopes.
3. The Culling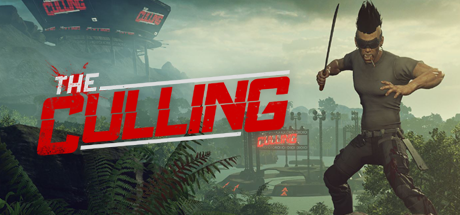 Another new entry to this battle royale genre is The Culling. This game allows up to 16 players in a map, and unlike the electrical force field in Fortnite, it uses poison gas to reduce the map size as the game progresses.
While you have ranged weapons in the game such as bows and firearms, ammo is always scarce. Hence, the game focuses more on melee weapons, and there are a staggering 32 different melee weapons, such as bludgeons, spears and blades.
The Culling also introduced traps into the game, such as remotely detonated bombs, mines and snares. As the match has a short time limit, you have to put traps pretty fast and bait your opponents there.
Additionally, you can choose perks in the beginning of a match. For e.g. these perks can reduce your time taken to place traps or even increase backstabbing potential of your blade. Furthermore, like Fortnite, you have airdrops in the game that contains weapons and traps.
4. H1Z1 – Battle Royale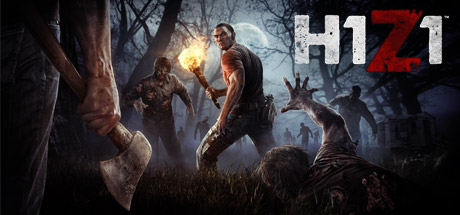 Next on the list of best games like Fortnite is H1Z1 (Battle Royale), which is also a free-to-play game. You can play either as a solo, duo or even a group of five people to survive the Outbreak map.
Like Fortnite and PUBG, H1Z1 also starts with parachuting down to the map. The layout is also similar, with abandoned buildings and cars. You have to look around for weapons as well. Vehicles are also usable and you can drive them around or even run over your enemies.
This game can take up to 150 players in one round, which is more than Fortnite's 100. Due to the popularity of Fortnite and PUBG, the player base here is definitely much lesser these days.
5. Rules Of Survival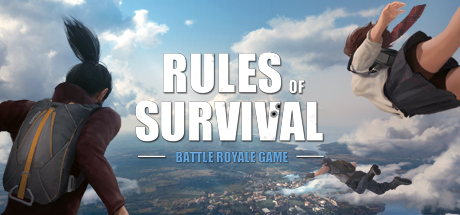 Rules of Survival is another battle royale type of game, and it was recently released in May 2018.
The big difference is that the number of players per round is much bigger, i.e. 300. It's 3 times the amount of both Fortnite and PUBG. Like the other games, only the last person wins.
The safe zone also grows smaller like the other battle royales, but this one uses poison gas, just like The Culling. You can either play solo or with five other people.
All of the players will also be parachuted down in the beginning of the game and you have to look for weapons and equipment.
6. Knives Out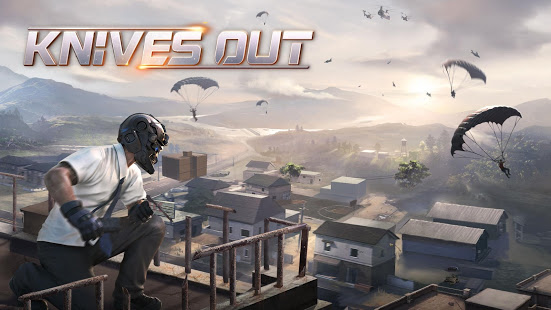 Knives Out is a mobile game, so if you're interested to play it on PC, you can use an emulator like BlueStacks.
This game was developed by a Chinese company NetEase, together with Rules of Survival as mentioned above.
They are so alike PUBG that the developers of PUBG are now bringing an action against NetEase. Do check out this game on mobile before it's potentially removed.
7. Minecraft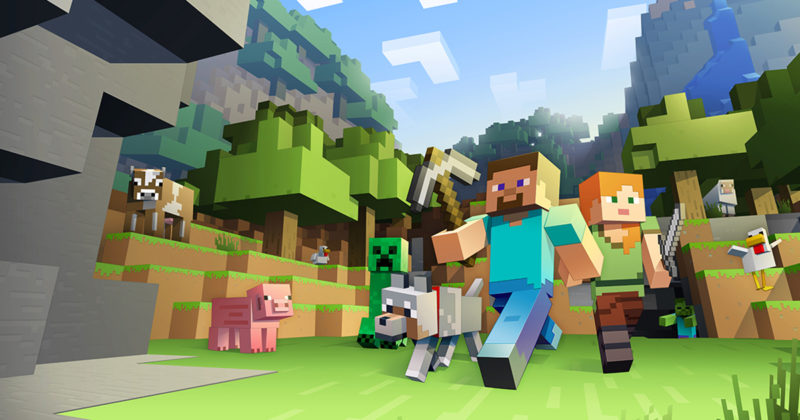 Next up is Minecraft, an already highly popular game among both kids and adults.
Although it doesn't fully resemble the battle royale style like Fortnite, it's still a type of "last man standing kinda" game.
In this game, you get to chop wood that look like blocks and build things out of it. Even with the terrible graphics, it's still one of the best games of all time.
You also get to go against randomized enemies at night, which means you have to build weapons in the day time.
Do give Minecraft a try.
8. Radical Heights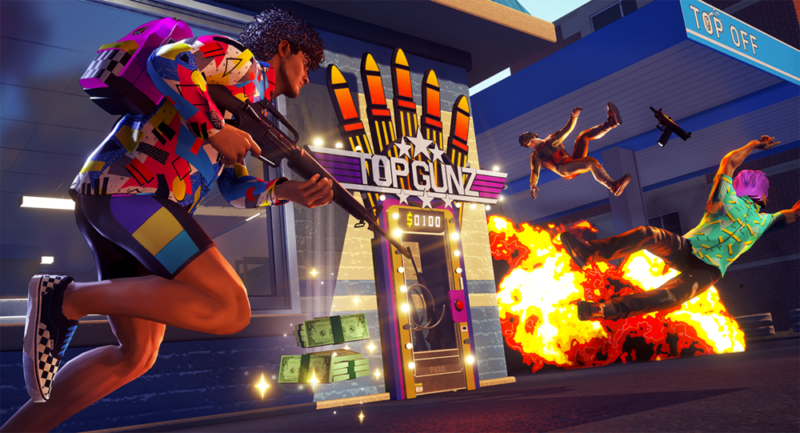 Radical heights is an early access game that is also in the battle royale genre.
Graphically, it looks just like Fortnite but maybe with slightly better textures. It's pretty much a gun-war here and you have to loot weapons and gadgets to survive.
You can find cash in the game and use it to purchase all kinds of weapons and equipment.
Note: Unfortunately it seems like the game is down permanently, unless some other company takes up the job. It was good while it lasted.
9. SOS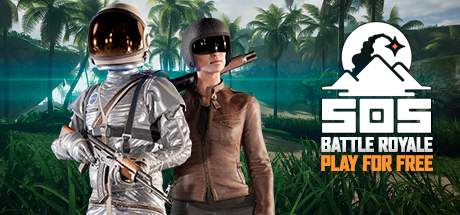 SOS has a different back story compared to the other battle royale games. In SOS, you play as a participant of a supposed reality TV show but it ended up as a "Hunger Games" kind of show.
You either kill or get killed and the last person standing wins. This game is smaller in the sense that there are only 32 players max in a round. It's based on an island so you'll have to look for guns or melee weapons to survive.
One unique feature of the game is that you can look for footprints to see if your enemy is nearby.
10. Darwin Project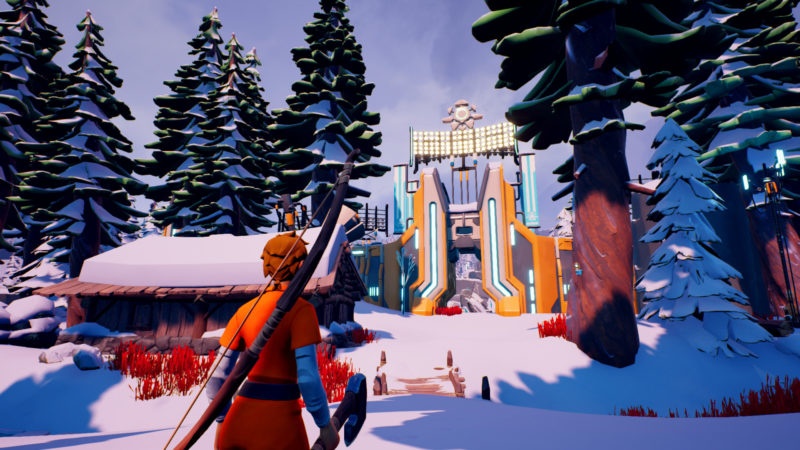 Last but not least, one of the top games like Fortnite is none other than Darwin Project, which is still an early access game.
This game only allows 10 participants who are supposed to fight out in the cold, and keep surviving until he or she wins. The setting is sort of post-apocalyptic and it takes place in the Canadian Rockies, which is supposed to be freezing.
You can use clues left behind to track your enemies and also smartly place traps to injure your enemies. You have to be careful of the freezing weather as well.
This game also introduces the role of a show director, who controls the map with all kinds of obstacles like nuclear bombs, gravity storms and area closures. It's still an early access game but do check it out as it seems to be liked by many.
Best Games Like Fortnite Today?
We have listed ten alternatives to the highly popular battle royale game.
If you do know of any better games that should have been listed above, do leave your comments below!
---
Related articles:
Top Games Like CS:GO – Ten Alternatives To Check Out
How To Download And Install Fortnite On Android
8 Best Telltale Games – Ranked From Average To Amazing
Games Like Roblox – 8 Different Alternatives To Play Today
Games Like GTA – Top 10 Alternatives
16 Games Like Life Is Strange To Check Out Today