If you're a fan of Destiny's first or second installment, you're not alone. One of the most popular online multiplayer shooters out there, Destiny and Destiny 2 have garnered thousands – if not millions – of hardcore players worldwide.
What to do, however, when you finish a favorite game? There's always that strange sensation – you want to be doing something, but the something you want to be doing is over. Never fear – we've compiled a list of games which are similar enough to Destiny 2 to scratch that itch.
The similarities aren't always ultra obvious, but that's part of the plan. You don't want something exactly like Destiny 2 – otherwise that game wouldn't be very special at all. You want something enough like it to satisfy the same gameplay urges while still trying something new. We feel confident that at least one of the 10 games like Destiny 2 below will deliver.
10 – Fortnite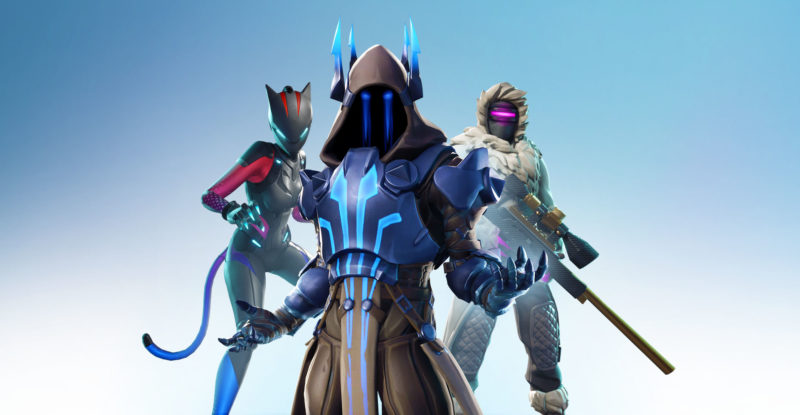 A great fix for those massive-multiplayer cravings, Fortnite is a hugely popular online game which was released in 2017 and has already become a part of pop culture. The battle-royale scenario pits players – in groups of two to four – against their enemies, with victory coming through killing your opponents (of course) or successfully evading their attacks, all while making sure you stay inside a constantly shrinking zone of safety.
You can scavenge weapons to finish off opponents. Fans of Destiny 2 will enjoy the multiplayer aspect as well as the insane replayability of Fortnite.
9 – World of Warcraft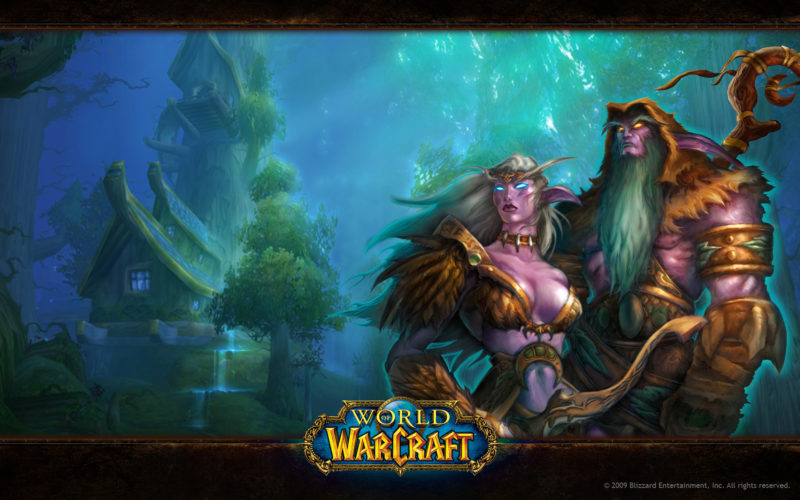 Epically popular and boasting millions of players worldwide, WoW is actually the fourth Warcraft game. Since it's 2004 release, it has released seven expansion packs, which means that this is a game you can play….and play…and play…and keep on playing.
Chances are good that somebody you know already plays WoW – probably several somebodies. What are you waiting for? Games don't get this big without a very good reason, and its MMORPG format is great for those who've finished up both Destiny games and need a really satisfying fix.
8 – Spider Man (2018)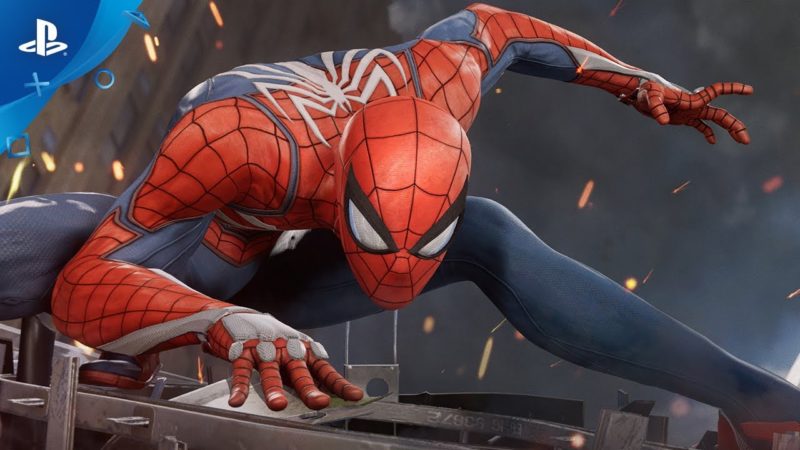 Okay, you caught us…there is very little similarity between Destiny 2 and the latest Spider Man game. However, hear us out. We feel as though a lot of games – sequels and new titles alike – are strip-mining a very deep and well-used pit. So when something comes along that actually manages to put a new spin on an old and beloved face, we're all about it.
This is precisely what Spider Man has done, and we're urging fans of any type of video game to give it a try. The connection here is weak at best – some insanely cool web-swinging and combat options for those who love fun and innovative gameplay– but just try it out.
Everybody we know has fallen in love with this game almost instantly, and we hate to see people avoid it simply because it's yet another sequel. Trust us – this one is different, in all the best ways.
7 – League of Legends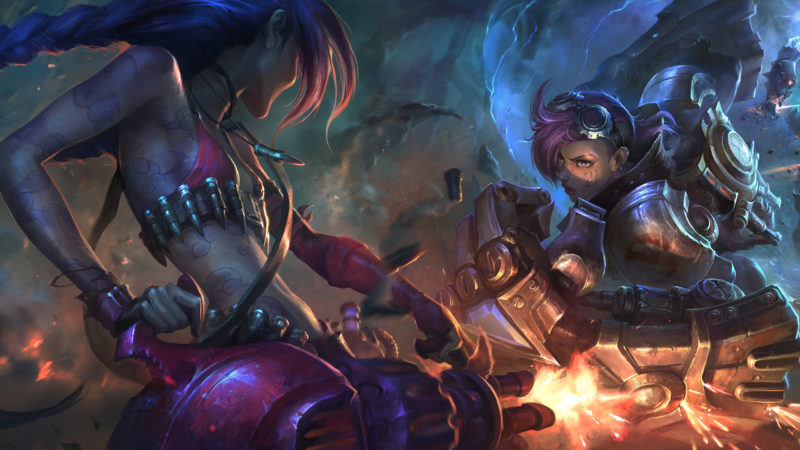 The spawn of a Warcraft mod, it's no surprise that LoL (relax, we're not laughing at you!) has one of the biggest fanbases in the world. This MMORPG finds you playing as a Summoner, controlling a Champion with various strengths and abilities. You fight your Champion against others, steadily gaining experience and new items with which to defeat your enemies.
Fans of horror and sci-fi will love LoL, as the game has elements of Lovecraftian horror and a strong steampunk vibe mixed with high fantasy. This is another one which you'll play for what feels like forever, so be forewarned – it's addicting!
6 – Monster Hunter: World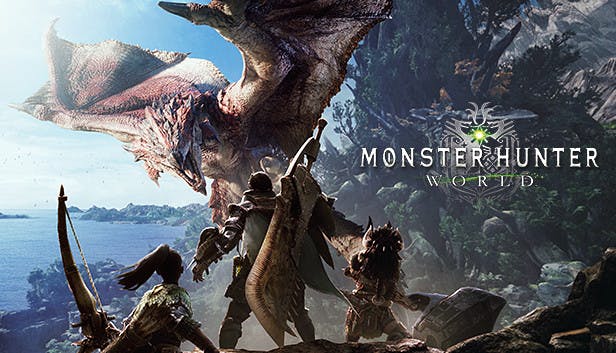 A truly great action role-player with online options for cooperative groups of up to four people, Monster Hunter: World is one of our favorite (relative) newbies. The title explains the game pretty well – you hunt monsters. Shocker! Don't let the name's simplicity fool you, though – this game is packed wall-to-wall with intricate gameplay. You play as a Hunter with one job – take down or trap monsters. W
hen you've done that successfully, you earn items – some of which come off the monster itself – which you use to create new weapons, armor and other vital monster-hunter equipment. The visuals are stunning, the gameplay is smooth and the single player mode is just as entertaining as the co-op, although we suggest that Destiny fans try the latter.
5 – Battlefield V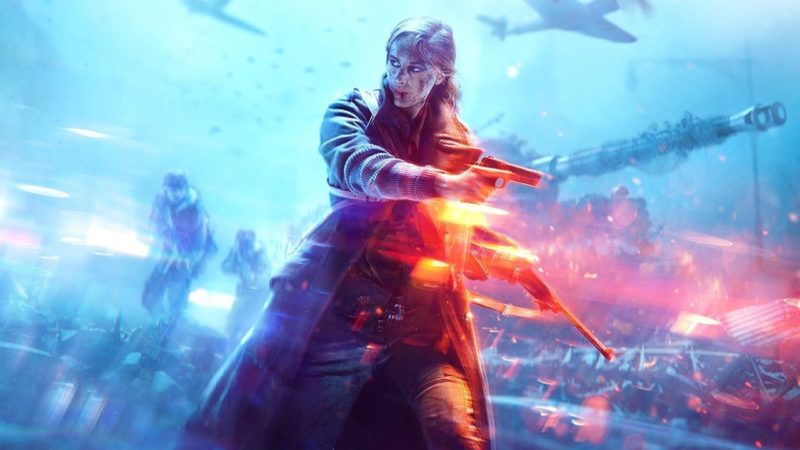 A World War One game with both single player and online options, Battlefield V took some heat from critics, but we think it's a worthy option to try out. You'll fight your way through the Great War in three main stories. Nordlys takes place in Norway, Tirailleur puts you in the story of Operation Dragoon, and Under No Flag tells the tale of Billy Bridger, a convicted criminal and explosives master who took part in Operation Albumen.
History buffs will adore this one, although the inclusion of female soldiers is part of what some hardcore critics disliked about the game. We think it's just a modern riff on an historic battle royale, and fans of combat games of virtually any stripe are likely to enjoy Battlefield V.
4 – Diablo III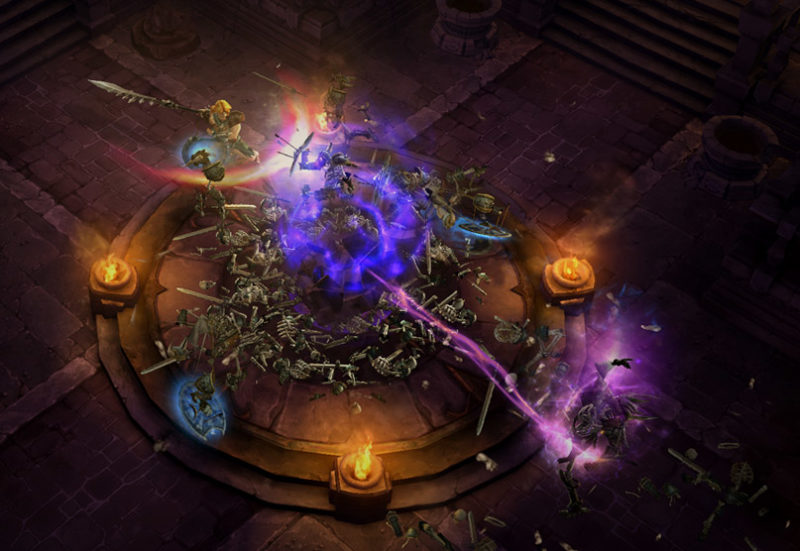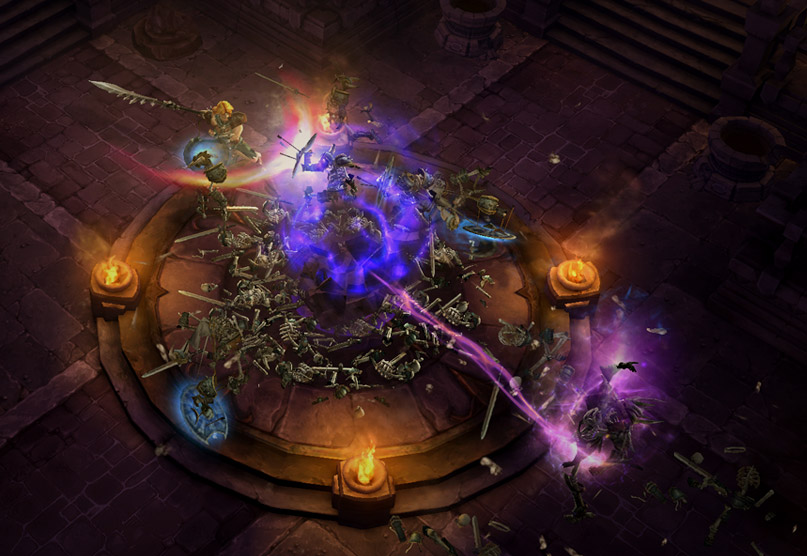 This is a true creepfest featuring slash-and-hack combat style, a dungeon crawler atmosphere and a solid action role-play style. You play as one of seven classes of characters – Demon Hunter, Barbarian, Monk, Necromancer, Wizard, Witch Doctor or Crusader. As you might imagine, each has different weaknesses, strengths and abilities.
Fans of previous installments will recognize the enemy to beat all enemies – Diablo, also known as the Lord of Terror. Rest assured, though, that you needn't have battled your way through two previous levels of Hades in order to enjoy the heck out of the third installment.
Online and single-player are available, although a Nintendo Switch Online subscription is required to enjoy the online multiplayer aspects. Expansion packs include Ultimate Evil and Rise of the Necromancer, both of which are highly recommended and now available in one mega-pack.
3 – Black Desert Online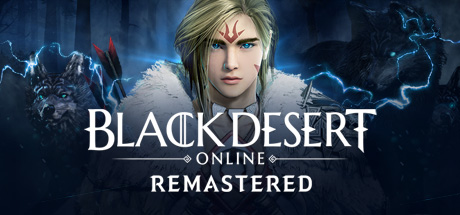 This gorgeous open-world MMORPG has been around a while, but if you haven't tried it out yet, we highly encourage it. Combat is fierce and resembles a third-person shooter. Levels are truly massive and include activities such as farming, housing, fishing and trading as well as the to-be-expected PvP sieges and castle battles.
The plot revolves around a war between Valencia and Calpheon, two kingdoms with very different values. When one of them begins to spread the Black Plague (never a good way to make friends), things get ugly.
2 – Borderlands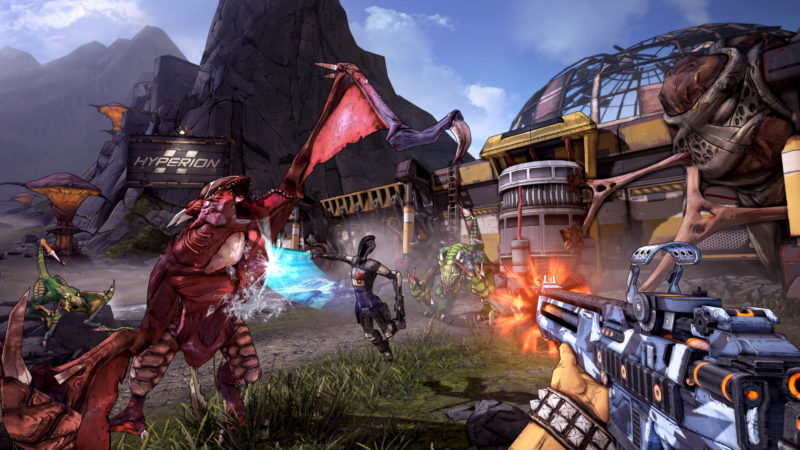 Yes, this one's officially ten years old now, but we still think it deserves a top spot. The graphics in this one will appeal to any fan of highly stylized comic-esque visuals, and the fighting is top-notch. It features an enormous open world, and is technically classed as a first-person shooter action role-player.
Single and online co-op play is available, as are main story missions and fun side missions that, in many cases, could make up an entire game on their own. The main mission centers around a quartet of Vault Hunters, looters headed to a planet called Pandora where a rumored vault supposedly contains crap-tons of invaluable alien tech.
Fans of Destiny will love the co-op mode, and fans of Diablo and Ultima will immediately recognize the graphic style. Try it out with friends – this one is great on its own, but so much more fun with a group.
1 – State of Decay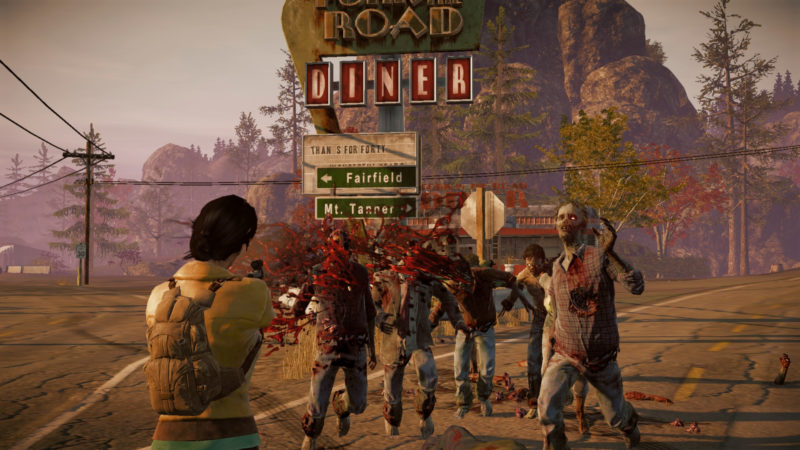 This action-adventure game is steeped in horror and stealth. While it's not as popular as some of our other picks, that's precisely why we put it at number one. We think it's a great game, and somehow it got overlooked by many people we know. Online cooperative multiplayer launched in 2018, with some awesome new additions that we think fans of Destiny will appreciate.
The game centers around you as the leader of a small group of zombie-apocalypse survivors. You can choose to play storyline missions and advance, or complete smaller side missions to help ensure the survival of you and your comrades. You control each survivor, adding a fun dimension to the genre.
The combat and evasion in State of Decay is incredible – these are not stumbling, slow zombies. They can run as fast as you can and basically can't die – at least not for long. Scavenge for firearms – especially the tons-of-fun melee weapons which can't be made, only found.
You begin your journey as a hapless store clerk. After a fun fishing trip, you return to find the world has quite literally gone to hell in a handbasket. The world has to be rebuilt, and fans of side missions will love all the gardening, watch-tower construction, medical treatments and other necessities of survival. Starting from scratch, you must defend both yourself and the other survivors through scavenging and creating weapons, creating other useful items like pain medication to help you get through the day, and, of course, doing all in your power to defeat the undead hordes.
Best games like Destiny 2?
We hope you've found at least one game in our picks that sounds interesting – we love them all, and they all have some element of Destiny gameplay that will appeal to fans.
We've tried to include something for everybody, from high fantasy to horror, and think you'll have a great time with any of our picks.
This article reflects the opinion of the freelancer.
---
Related articles:
Games Like League Of Legends: 10 Alternatives To Check Out
Top 10 Games Like Candy Crush You Can Play Today
Top 10 Best Games Like Cards Against Humanity
Games Like Anthem: Top 10 Alternatives To Check Out
Stardew Valley: How To Do Fishing (Guide And Walkthrough)
Games Like Resident Evil 2: Top 10 Alternatives To Check Out
Games Like Apex Legends: 10 Alternatives To Check Out