Clash of Clans is one of the most played mobile games of all time and it still has a considerable user base in 2018.
Many games similar to Clash of Clans have sprouted after their success and we'll examine some of the alternatives to this game.
Here are some of the best games like Clash of Clans that you can play today.
Disclaimer: There may be affiliate links in the article.
1. Clash Royale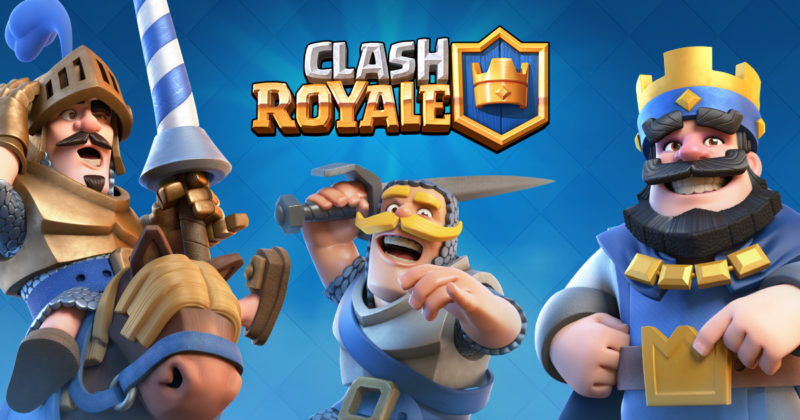 From the same developers of Clash of Clans, the first on the list is Clash Royale, which is slightly different in gameplay. This game focuses on 1v1 or 2v2 real-time battles with other players.
You can do all sorts of things in this game like building your ultimate battle deck, forming clans, challenging friends in a duel or even work together to unlock big clan chests.
Clash Royale is more like a version of Clash of Clans that is specific on just duels rather than building fortresses.
2. Lords Mobile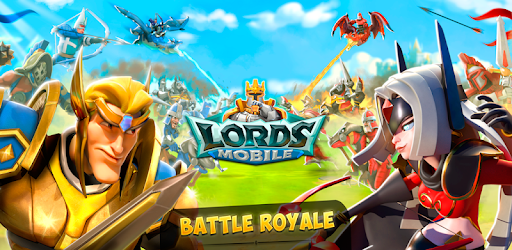 Lords Mobile: Battle of the Empires is considered as a strategy RPG mobile game where you can conquer and go against other players to save your castle and win.
There's also a guild system that you should join as these kinds of mobile games are only fun if you have a community to be in. Like Clash of Clans, you can train your army and battle your opponents. You have to defend your own castle as well from destruction.
There are also war heroes or kings in this game with special skills and you can recruit them for battle. It's a strategy game so whether you win depends on the army you bring forward.
3. Age of Empires: Castle Siege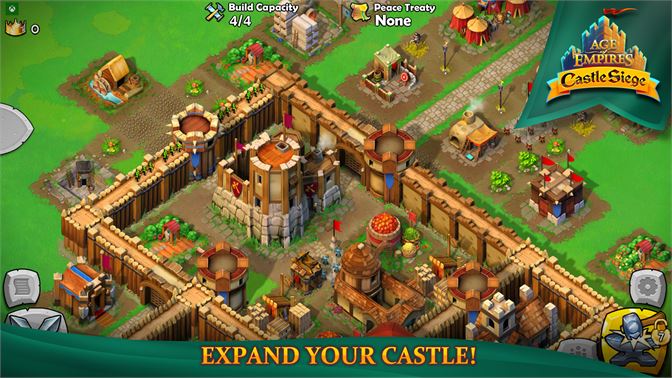 Age of Empires is another mobile game similar to Clash of Clans except that it's set in the medieval era. You can choose from different civilizations, i.e. Britons, Kievan Rus and Teutons.
Your role is to upgrade your keep and improve your defenses against outside forces like marauders. You also have to train an army to attack other cities and use them in battle against your opponents.
4. Call of Duty: Heroes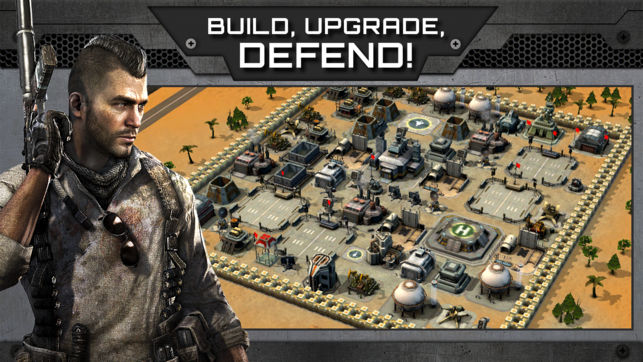 Call of Duty is a well known FPS game on PC and other platforms, but many may not know they have a game on mobile.
This game is not FPS at all as it's a 3D combat strategy game. You have to customize your base and train an army to defeat your opponents in battles. Some of the familiar Call of Duty heroes (e.g. Price and Soap) can be commanded and used to achieve victory.
You can also use drone attacks, care package, UAV and other means to unleash kill streaks which will greatly injure the opponents. This game also comes with four modes, i.e. PvP, campaign, challenge and survival.
It's a game like Clash of Clans except that you're using soldiers with guns, instead of weapons from the fantasy and medieval genre.
5. Castle Clash: War Empire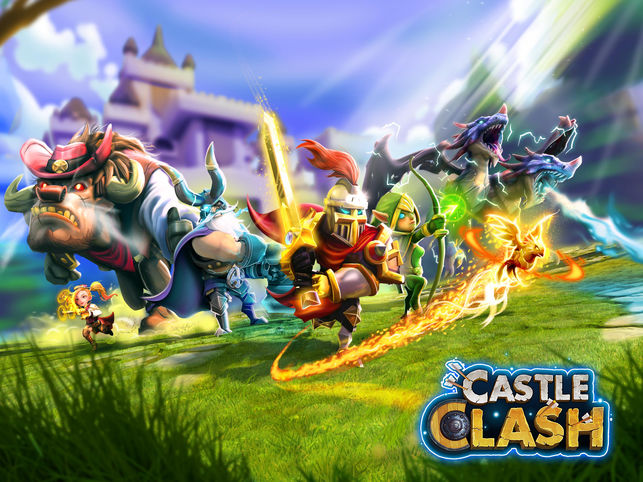 Castle Clash is yet another alternative to CoC and the features are similar. You have to build a really strong fortress and there are plenty of different units at your disposal to create a great army.
There are also heroes in this game that you can collect and use. There are several differences though. Firstly, there are pets in the game. Secondly, you can battle bosses together with your friends, which is a unique feature in this genre.
You should also get into a guild to make friends and there are also Fortress Feuds (guild vs guild matches).
6. Jungle Heat: War of Clans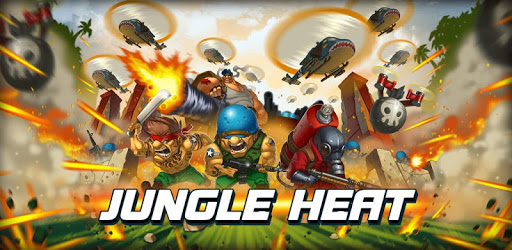 Next on the list of best games like Clash of Clans is Jungle Heat: War of Clans. You'll notice it's also visually similar if you've played it before.
One good thing about the game is its cross-platform capability. This means your account on a smartphone can probably be transferred to a tablet or other platforms, which gives you more flexibility in changing devices.
The setting of the game is pretty much wild jungles where gold and oil are at stake. Your role is to help the natives and fight against the marauders who are after the riches.
In this game, you'll pretty much build your own base, train a strong army and even some heroes and eventually battle with other players.
7. Total War Battles: Kingdom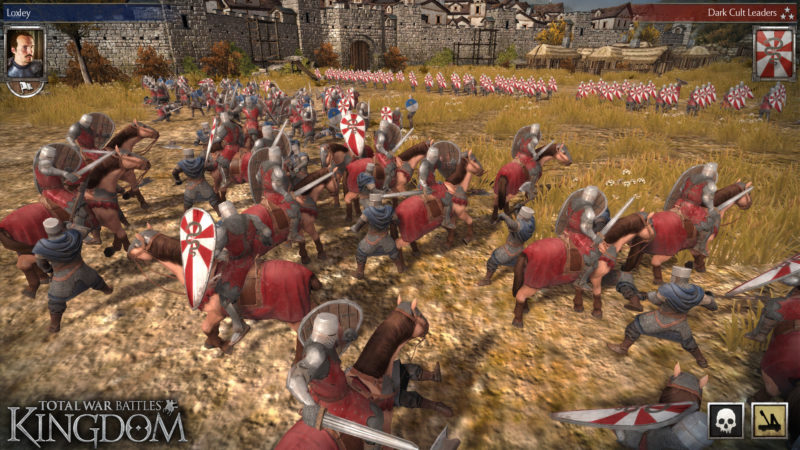 Also another mobile game that is playable cross-platform is Total War Battles: Kingdom. In this game, you have to build up your kingdom with blacksmiths, farms and so on. You can even create mountains, lakes and rivers in Total War.
Apart from that, you have to train your army as you command them in battles with other players in real-time. At the same time, you have to protect your kingdom from being destroyed by others.
If you loved CoC, you may like this game as well.
8. Plunder Pirates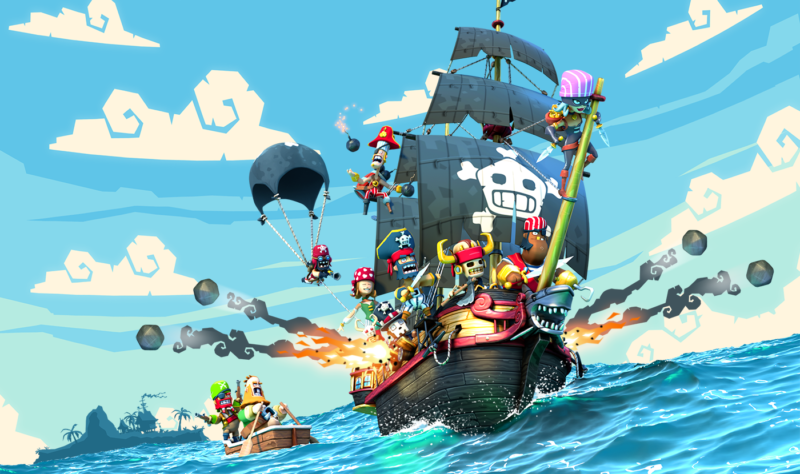 If you needed a pirate version of Clash of Clans, maybe Plunder Pirates is the answer for you. This game is pretty much similar except that the theme or setting is on pirates and the naval life.
You have to build a pirate island with all kinds of defenses and firepower. Also, you need to recruit a pirate crew from different classes and each class has its own unique skill. The more you play, the more you'll be able to upgrade your base and crew,
There are also legendary pirates that are collectible in this game. This game also features sea monsters apart from the regular enemy ships.
9. Boom Beach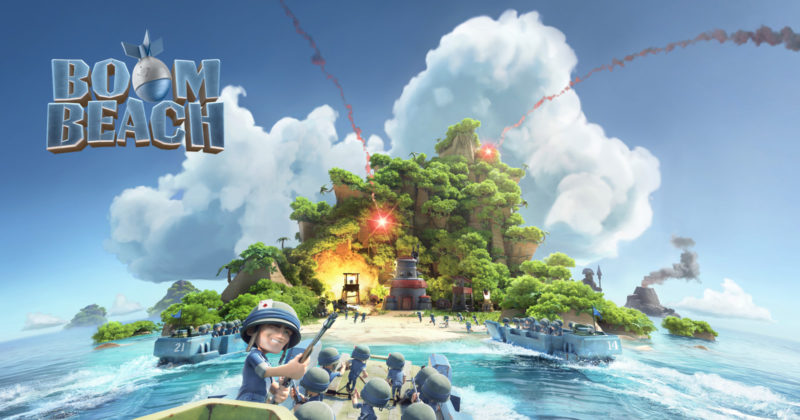 Boom Beach is also an alternative to CoC and not surprisingly by the same developer Supercell. In this game, you can raid enemy bases to get some resources and loot.
These resources can be used to upgrade your base to fend off enemy attacks. Unlike Clash of Clans, this game actually has co-op missions where you take on the Blackguard Bosses.
Boom Beach also features a big tropical archipelago and the mystery of the Life Crystals.
10. War Dragons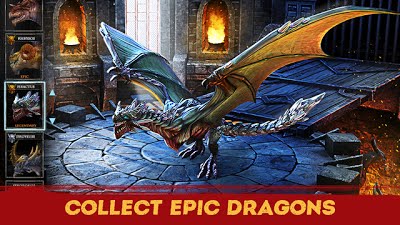 Last but not least, you can also check out War Dragons, which is a 3D strategy game and you command a dragon army. There are over 100 types of dragons, all with different abilities and attacks. You can breed them to create a really powerful army.
There's also a behemoth that you can unlock to pretty much dominate the battles. War Dragons also has a guild feature and you can join guilds to make friends or even plan attacks against other guilds.
Like the other battle games, you need to build a fortress with impenetrable defenses as other players will attack you. This game is pretty much a dragon version of Clash of Clans.
Best games like Clash of Clans?
We have listed ten alternatives to the highly popular Clash of Clans mobile game.
If you do know of other games that are worth mentioning here, do leave your comments below.
---
Related articles:
Games Like World Of Warcraft (WoW)
5 Games Like Persona 5 – Best Alternatives To Check Out
Best Games Like Left 4 Dead 2 – Top 7 Alternatives
Games Like Witcher 3 – Top Ten Alternatives To Play
Top 10 Games Like Cyberpunk 2077
Best Games Like Fallout 76 – 10 Alternatives To Play Today