Call of Duty is one of the most recognizable gaming franchises. It's one of the most popular competitive first-person shooter series and also one of the most controversial.
Although heavily criticized, Call of Duty remains a top FPS choice. But what do you do when you are tired of it? First, we suggest looking into some older Call of Duty titles. Call of Duty 2: Modern Warfare is a popular installment and you'll be glad to know that it's available as a remastered edition.
You might also want to check out some of the best games like Call of Duty that you can play as alternatives.
1. Counter-Strike: Global Offensive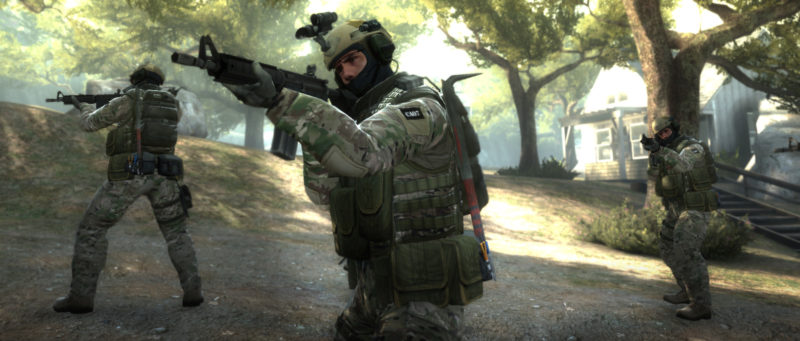 Assuming that you like CoD for the multiplayer gameplay, CS: GO is the logical recommendation. Geared towards e-sports, Counter-Strike: Global Offensive is simply one of the best competitive FPS games.
Updates are coming on a regular basis. The maps and modes are the strongest CS: GO features. Each map is carefully designed to encourage interaction while providing equal chances for both teams. Tournaments with fabulous prizes are organized each year. Counter-Strike: Global Offensive has been around for quite a while and by the looks of it, it's not going away any time soon. It also became free to play recently so if you count yourself among the FPS fans, give it a try!
2. Battlefield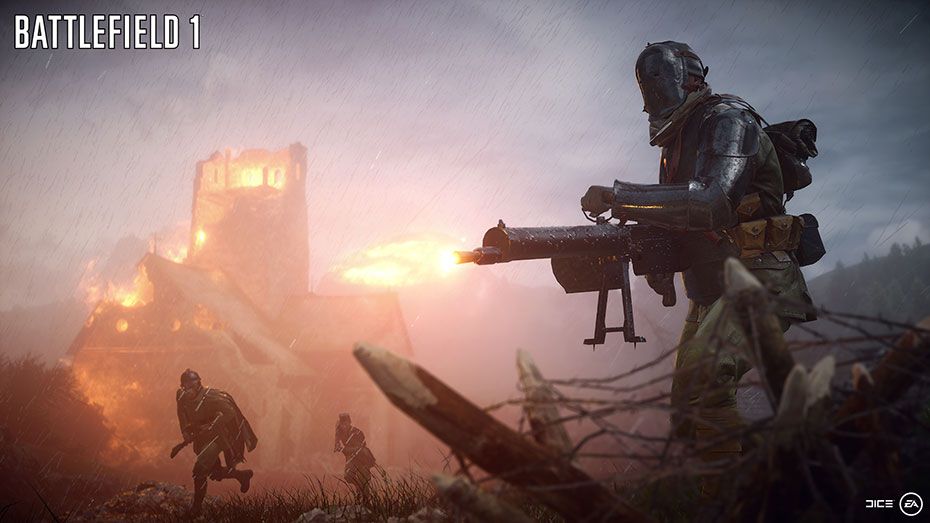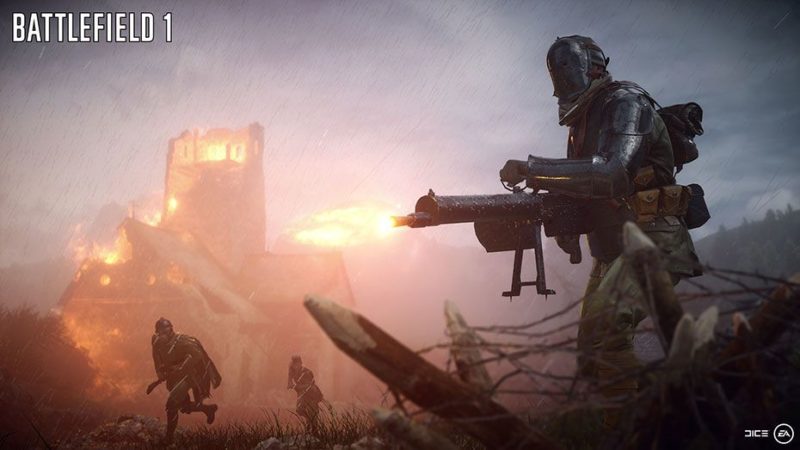 Just like Call of Duty, Battlefield is another veteran first-person shooter franchise. If you are looking for an FPS with a historical setting, then Battlefield is your number one choice. It's true that Battlefield V received some criticism regarding the historical accuracy but let's not forget that in the end, it's a game and not a history manual.
Unlike CoD and CS: GO that focus on multiplayer at a smaller scale, Battlefield is all about large maps and lots of players. Battlefield V features 64-players massive battlegrounds, four playable classes, historical weapons, and single player content.
3. Quake Champions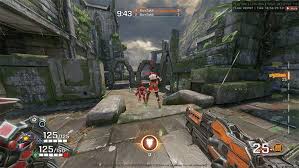 Ask any child of the nineties about a multiplayer first-person shooter and they'll all tell you about the Quake series. The game seemed forgotten for quite a while until 2017 when Bethesda decided to reboot this beloved franchise.
Developed by the same studio that worked on Quake 2, Quake Champions proved to be a successful reboot. This arena based FPS was immediately picked up by veteran Quake fans and also by new players. Get your frag on right now as Quake Champions is free to play.
4. DOOM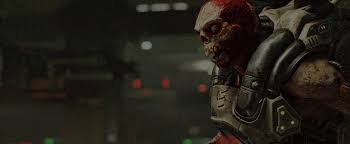 DOOM 2016 is all the proof you need that ID Software knows FPS. After all, this is the studio that practically invented this genre. DOOM 2016 is a reboot of the old franchise and it's the perfect blend of first-person shooter and single player.
The campaign is amazing. Think of it as the old DOOM gameplay with modern graphics. Blood and gore galore, fast paced action, challenging content, and spectacular kills – what more can you ask for? Multiplayer, of course! DOOM delivers arena style matches where you can test your skills against fellow players.
If you crave more story driven single player FPS, don't forget about Wolfenstein: The New Order, Old Blood, and Wolfenstein II.
5. Insurgency and Day of Infamy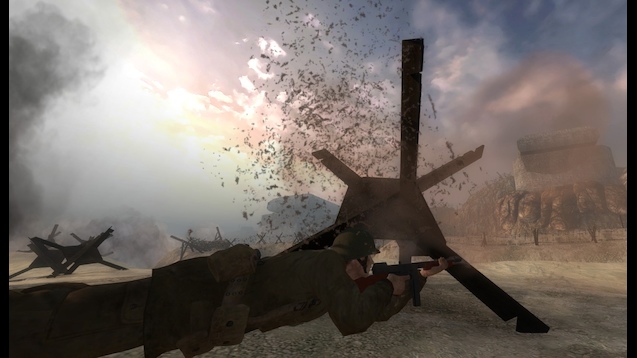 Insurgency: Modern Infantry Combat was released in 2007 as a conversion mod of Valve's Source engine. In 2014, the sequel titled Insurgency followed. Three years later, Day of Infamy was developed as a standalone mod of Insurgency.
We recommend all three of them. All of them are exemplary FPS games. The original game, Insurgency: Modern Infantry Combat, is free if you own any Source based game like CS: GO or Half-Life 2 (also highly recommended for the story and amazing single player gameplay).
For the other two, you will have to pay a small fee. Insurgency features more than 40 weapons, 16 maps, seven multiplayer modes, and 32 player interaction. A sequel Insurgency: Sandstorm with a similar gameplay is available too. Day of Infamy is a World War II inspired tactical FPS.
6. Titanfall 2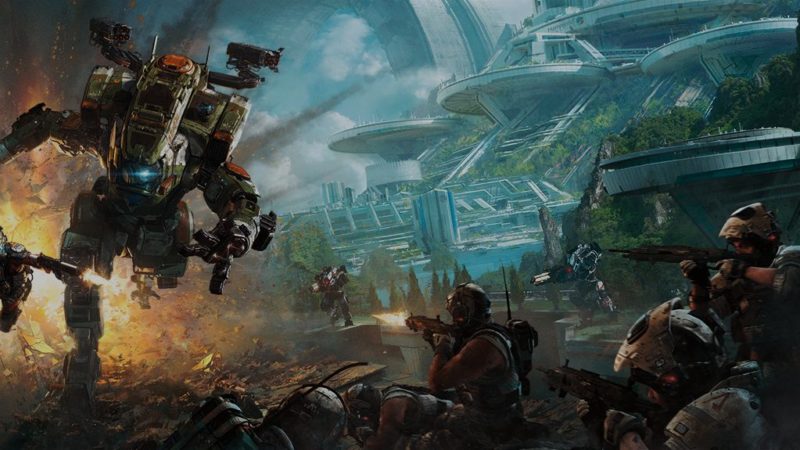 The two games in this series are developed by Respawn Entertainment, a studio founded by two of the lead developers for Call of Duty. Both games, Titanfall 1 and Titanfall 2, have FPS gameplay combined with mech elements.
Our recommendation is Titanfall 2 as it offers a better experience but, if you have Origin Access, you can play both of them for free. Players are called Pilots. They control mechs that are known as Titans. There are several types of Titans available. Titanfall 2 has a single player campaign that explores the story of a Pilot and his Titan. The single player campaign is nice but it's the fast paced explosive multiplayer action that draws players to these games.
7. Arma 3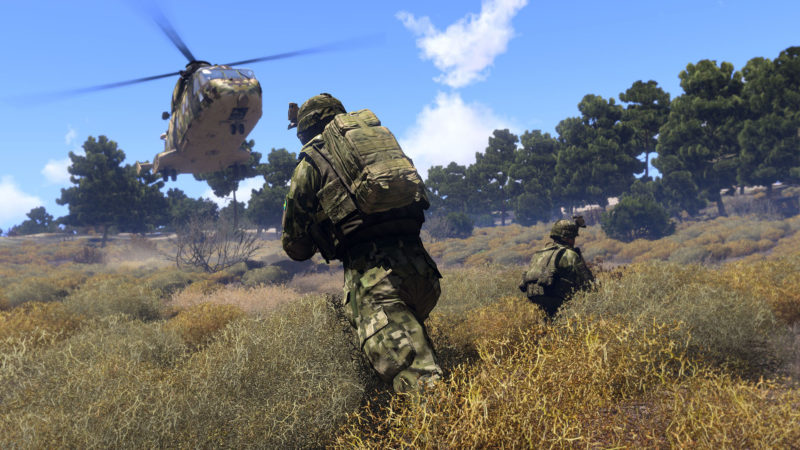 Arma 3 is a realistic military sandbox shooter that can be played in first and third-person mode. This is one of the best military style games. Players can control vehicles, helicopters, and jets. The game features more than 20 vehicles.
Players engage in tactical and fast paced shooter action on large maps. Official and community designed modes are available. There are also single player campaigns that provide a good opportunity to get familiar with the game's mechanics and items.
8. Spec Ops: The Line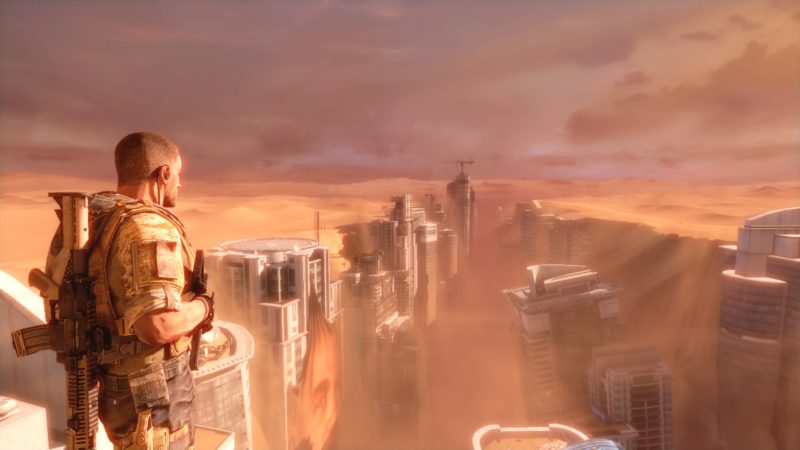 If you're looking to get a break from multiplayer, Spec Ops: The Line delivers a captivating story in an immersive military environment. Dubai was chosen as the setting for this game. The player is in charge of a three man team.
Each member is a unique character with different skills, personality, and background. The story accurately depicts the reality of war. The player will make choices and eventually come to realize that a happy end is not among the consequences. Spec Ops: The Line features multiplayer and cross platform interaction.
9. Enemy Front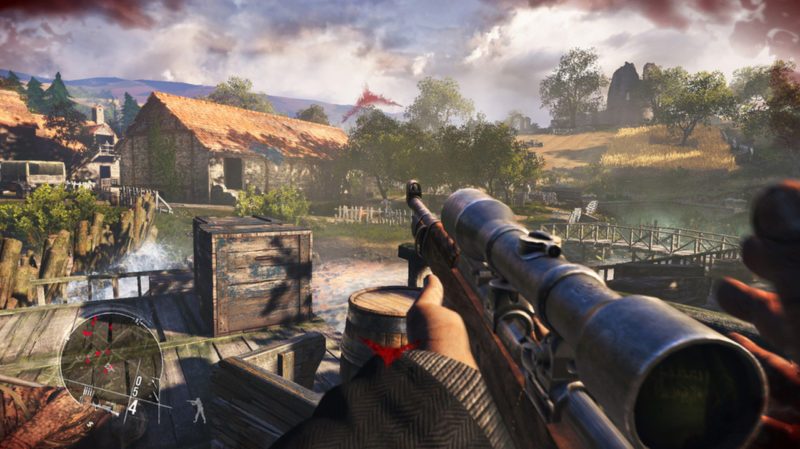 A cross-breed between Call of Duty and Far Cry, Enemy Front features FPS action, multiplayer, and a single player campaign. The game is World War 2 inspired and has great visuals. The gameplay allows players to switch between fast paced action and tactical stealth based approach when the situation demands a change of plans.
Destructible environments make combat dynamic and fun. A single player story driven campaign is also available.
10. Tom Clancy's Rainbow Six Siege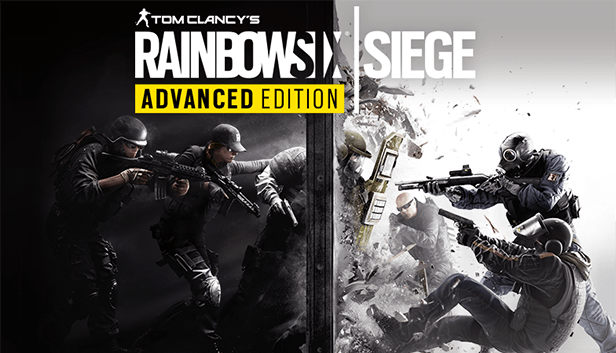 If you are looking for a more tactical and team oriented approach to the FPS genre, Rainbow Six Siege will not let you down. You will be using all sorts of gadgets, make tactical decisions while taking the environment into consideration (aka destroy it), and work with your teammates to complete the objective.
The gameplay focuses on team play so be ready to coordinate and act as a team else you won't be winning too many matches. Rainbow Six Siege has support for competitive multiplayer and weekly tournaments. The price has dropped quite a bit since it was released in 2015 so there's no need to wait for a discount to grab it.
Best games like Call of Duty?
We have listed ten alternatives (at least) that may serve you well if you like FPS games like CoD.
If you do have other better options, do leave your comments below.
This article was written by a freelancer.
---
Related articles:
Top 10 Games Like Assassin's Creed Odyssey
Best FPS Games Of All Time [Updated Today]
Games Like Rocket League: Top 10 Alternatives To Check Out
Most Anticipated Nintendo Switch Games In 2019
Best Real Time Strategy (RTS) Games Of All Time
Games Like Undertale: Top Ten Alternatives To Check Out
Top 10 Alternatives To Forza Horizon 4
10 Games Like IMVU – Best Alternatives To This Virtual World