Banished is a city-building type of game that requires a lot of strategy since variables change at each town. It's a game where you control a group of people who wishes to restart their lives in a new place.
You have to be smart in allocating manpower to respective work divisions, like building things, farming, teaching and so on.
If you loved playing Banished in the past, here are some other games like Banished that you can play today.
1. Rimworld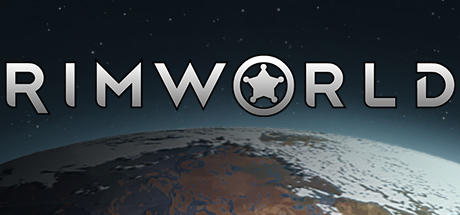 If you're looking for a game like Banished, Rimworld is definitely a good choice. It has a 10/10 rating on this game, even though it's considered as an early access game.
Rimworld has a sci-fi setting where you take control of a few survivors of a shipwreck. You have to start managing their moods, needs, illnesses and so on. The unique thing is that each person you take control of has their own character and they won't do certain things. For e.g. you can't ask a nobleman to do physical work.
Rimworld also has plenty of features like taming pets, training beasts, trading with other ships, decorating your colony, capturing refugees or prisoners, building colonies in the desert and so many other stuff. Your colonists also have opinions of others, for e.g. they may get married or even fight with each other.
With so many different variables in this game, it's no wonder that it's still in early access. It's definitely not easy to program a huge amount of variables into the game.
2. Cities: Skyline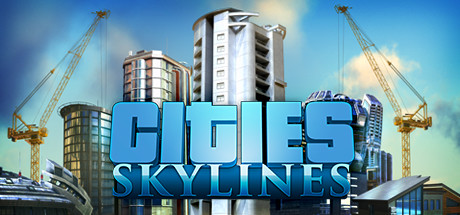 As the name suggests, Cities: Skyline is a city-construction simulation game. You take on the role of a mayor in the game and you'll be faced with many strategy-related issues, i.e. police, electricity, education, water, healthcare and other things related to managing a city.
This game also comes with a well developed traffic simulation that would add to the authenticity of the game. It's a good alternative to play, especially if you love to visualize yourself building a city from ground up. It's all up to your imagination.
Skyline also comes with the day and night cycle, where you will find less traffic and some areas at slower productivity in the night time. You need to plan wisely to take into account of these variables.
3. Age Of Empires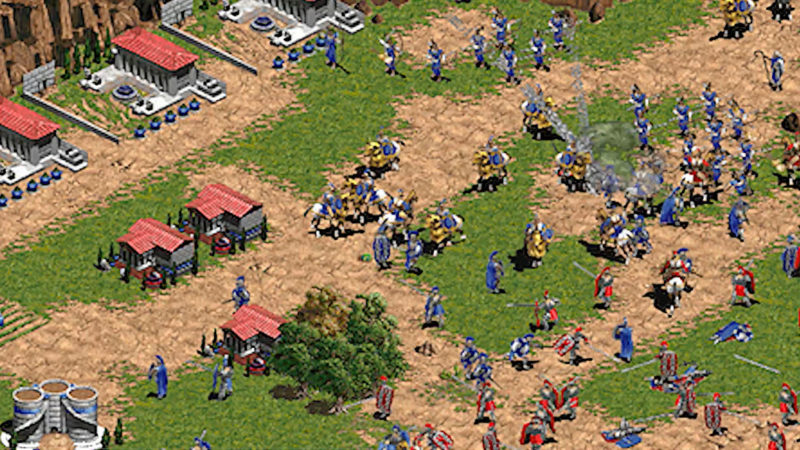 Age of Empires is a classic in the RTS genre. Most people should have either heard of or played this game before in the past. This game focuses on the past, i.e. from the Stone Age to the Iron Age.
You have the choice of many different civilizations to develop and build, and this game has had many add-ons. For e.g. they even have one on the southeast Asian civilizations like the Burmese and the Malay.
It's pretty much like building your own city or town and also not forgetting your army forces as you need to lead them to victories.
Read also: Fallout 4 alternatives in 2018
4. Forest Village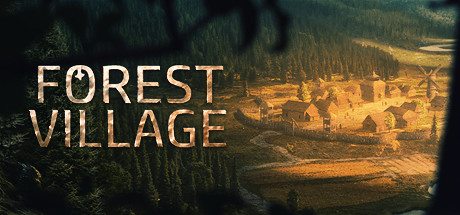 Forest Village is also a town building simulation game that requires a lot of strategy. Like Banished, this game also starts with a group of refugees who are restarting their lives again in a new place.
There are many things to do, like building houses, pastures, farms orchards and so on. You can even hunt for prey, go scavenging in the forest, grow animals and also crops. Like other similar games, you have a birds-eye view of the place but one unique thing is that you can actually use one of your villagers to get a 1st person view and explore.
This game also comes with many realistic features like diseases, food rations, changing weathers, disasters (e.g. tornadoes and lightning) and even seasons.
You should definitely check this game out.
5. Folk Tale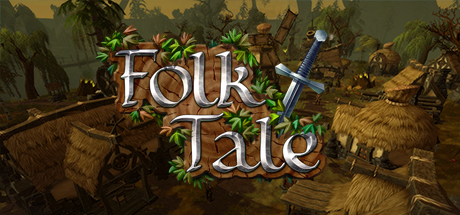 Folk Tale is an early access game and it's also a village builder game where you lead a group of people to grow in a town. It's not all about building though.
This game combines the element of action RPG as well where you can recruit heroes to go against evil forces in the wilds, and at the same time loot some items.
Folk Tale comes with many features including managing villagers' needs, training an army, researching new technologies, exploring a pretty cool world that have dungeons and so on. As it's still in early access, many are yet to be implemented.
6. Stronghold HD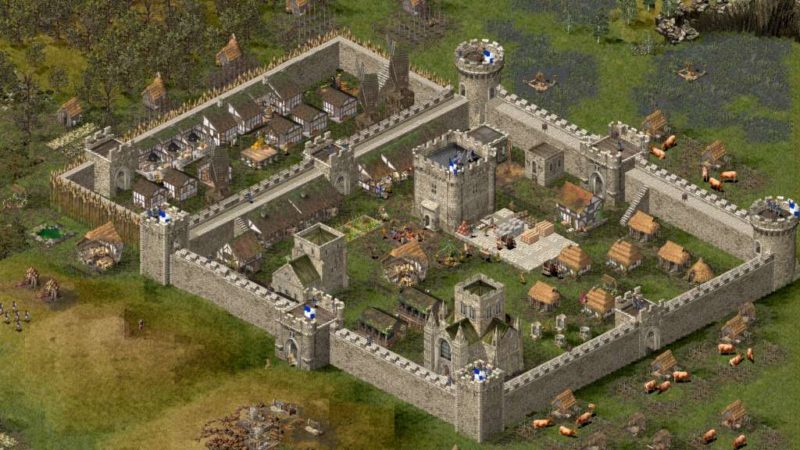 Stronghold HD is also a highly rated game in this genre. It gives you the ability to build and destroy castles. It's more of a war game rather than just a building simulator.
The aim of the game is for England to reunite and it's up to you as the player to do so. There are missions for you to defeat and take back your lands from the evil forces.
In this game, you're allowed to build your own castle with its own economy and at the same time defend or attack enemies. Do check this out if you love war RTS games.
7. Planetbase
Next on the list of games like Banished is none other than Planetbase. Unlike the others that are based on planet earth, Planetbase is set in space. You're in control of space settlers that are trying to build an outpost on some other planet. It's sort of similar to Rimworld.
You have to supervise your colonists and tell them where to build the relevant structures for survival. They also need a consistent supply of food, water and definitely oxygen. You can also ask them to mine metal, grow food like hydroponic vegetables, harness energy and so on.
Each person has different skills, so you need to ensure you're using them for the right positions. It's a pretty fun game to play if you don't mind failing the first time.
Read also: Roblox Alternatives
8. Factorio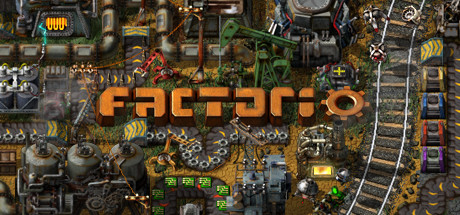 Yet another building simulation is Factorio. As the name implies, you'll be building factories. It's an early access game where you're in charge of research & development, building infrastructure and even mining resources.
You will start off small, from mining ores, cutting down trees and crafting mechanical arms. However, as time passes, you'll be automating it with the help of huge machinery and robots. The twist is that, when you're bigger, the locals will be adverse against you and you have to defend yourself and your empire.
What's fun is that you can actually play this game with your friends via their multiplayer function. Tasks can be delegated among you guys.
9. Anno 2205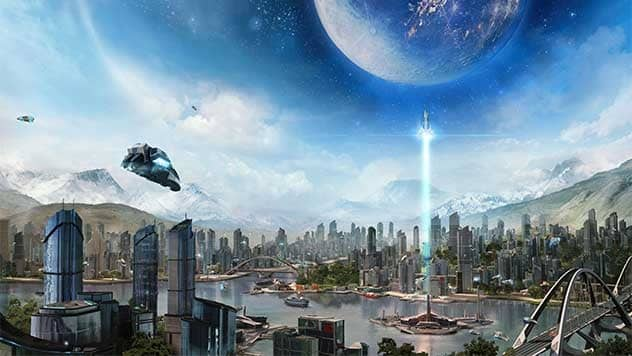 Anno 2205 features one of the best graphics in this city-building genre. This installment is much bigger than the previous Anno games, allowing you almost unlimited replayability.
Set in the future, your role is to build huge cities and at the same time ensure that your people prosper. To do so, you have to even travel into space (e.g. moon) to harvest lots of resources and power.
You can control your corporation both from earth and the moon. Anno 2205 also offers thousands of hours in gameplay both in the story and beyond that.
10. Kingdoms And Castles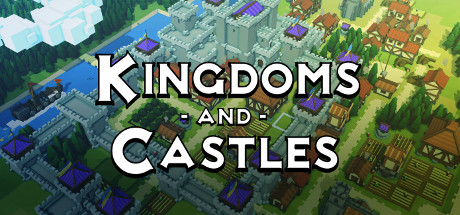 Last but not least in this top ten list is Kingdoms and Castles. In this game, your job is to grow your kingdom from a small town to a big city with a huge castle.
You will face plenty of challenges including viking raiders that will come to kill your peasants, steal resources or even burn down your town. Hence, you need to build a strong castle and fortify your defenses in the face of such impending attacks.
You also need to make sure that your peasants are fed and are free of plagues. They can be taxed so that you have enough money to do your building. There are also other features where you can throw festivals or even build churches.
Best Games Like Banished?
We have listed ten alternatives to the game Banished above. What do you think of this list?
If you do have suggestions or opinions on other games that are more deserving, do comment below.
Among the games mentioned above, the best ones may be Rimworld, Planetbase and Age of Empires.
---
Related articles:
8 Best Telltale Games – Ranked From Average To Amazing
Games Like Overwatch – Top Ten Picks
Best Multiplayer Horror Games – 8 Different Games To Check Out Today
Games Like Terraria – Top Ten List
Games Like Harvest Moon – Top Ten Picks
Games Like Diablo 3 – Thirteen Top Picks