Apex Legends is the newest battle royale released by Respawn Entertainment that is widely popular at the moment.
In just a few days, it reached 10 million players. It's also the most streamed game on Twitch these couple of days.
If you love Apex Legends and wish to check out other alternatives, here are 10 games like Apex Legends.
1. Fortnite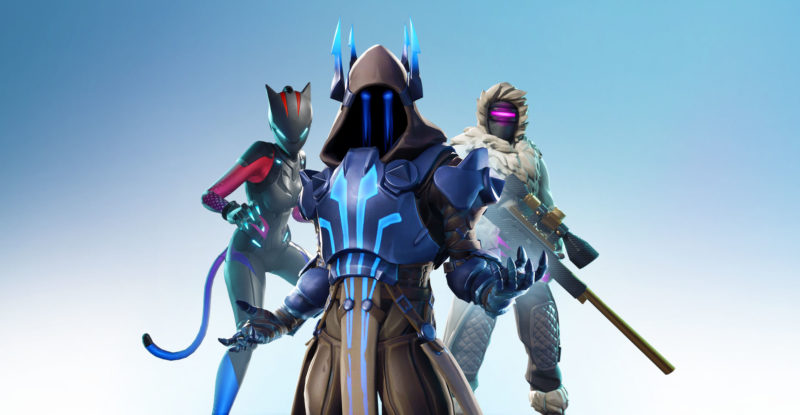 First on the list is obviously Fortnite. Apex Legends is one of its biggest competitors right now in the battle royale industry.
Prior to Apex Legends releasing, Fortnite was the most popular battle royale game in the world. It may still be the most popular, but it's hard to tell since Apex is such a new game, and people love checking out new games.
Both games are also free to play and rely on microtransactions, which is probably why the player base went up so quickly. Who doesn't love free games?
The difference between the games is that, Fortnite allows you to build structures that will heavily affect the outcome of the round. Your expertise and reflexes in building structures can save your life in Fortnite. Apex on the other hand relies on all kinds of high tech items and Legends are also given different abilities that will affect the outcome.
If for whatever reason you have not played Fortnite before, do check it out.
2. PUBG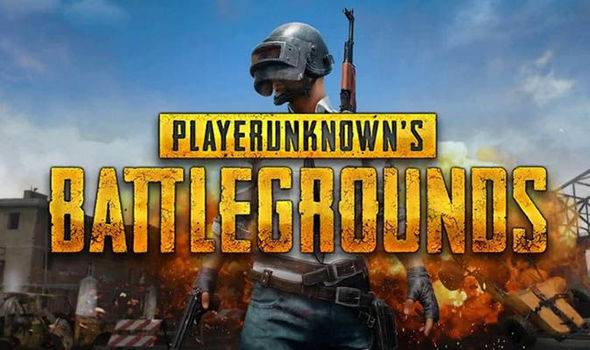 Another alternative to Apex Legends is one of the pioneers of this form of battle royale, i.e. PUBG. This game used to be the top before Fortnite took over.
The gameplay in PUBG is also similar, i.e. 100 players fall from the sky and the last man standing wins. Unfortunately, PUBG is not a free to play game. You can find it on Steam but you do have to purchase the game first.
If you have to compare Apex with PUBG, I would say that the latter has a much slower gameplay. It's more realistic in that way. You can also drive vehicles in the game, to speed things up.
Just like the other battle royales, PUBG has an electric sphere that closes in as time goes by. They pretty much defined battle royale as you know it today.
3. Overwatch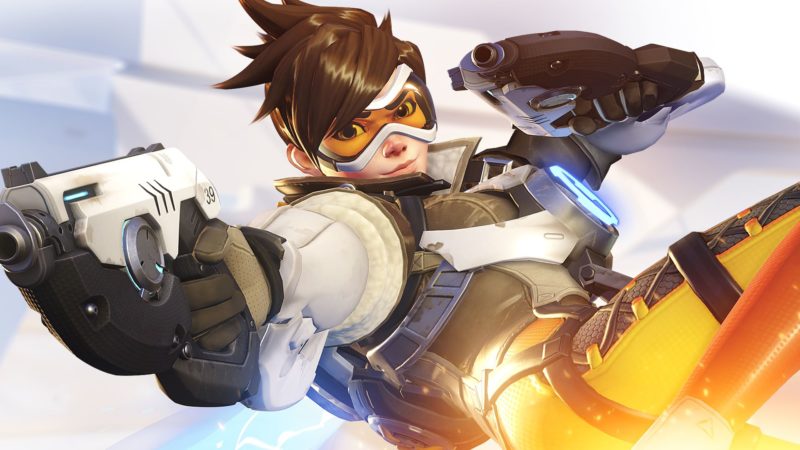 The next game on this list of alternatives is not in the same genre, but is often compared to. Some may have said that Apex Legends is like a combination of Overwatch with some battle royale game.
That's not a surprise, considering how Apex looks the part. Overwatch is a game by Blizzard Entertainment and is also a PvP game. It's more like Team Fortress 2 rather than Fortnite.
In this game, you have to choose a hero and there are various game modes, including capture the base and team death match. In that way, it's not similar to Apex Legends.
The main similarity lies in the heroes. The movements and attacks feel familiar, both in terms of graphics and function. Do give it a try if you have not played Overwatch yet.
4. H1Z1 – Battle Royale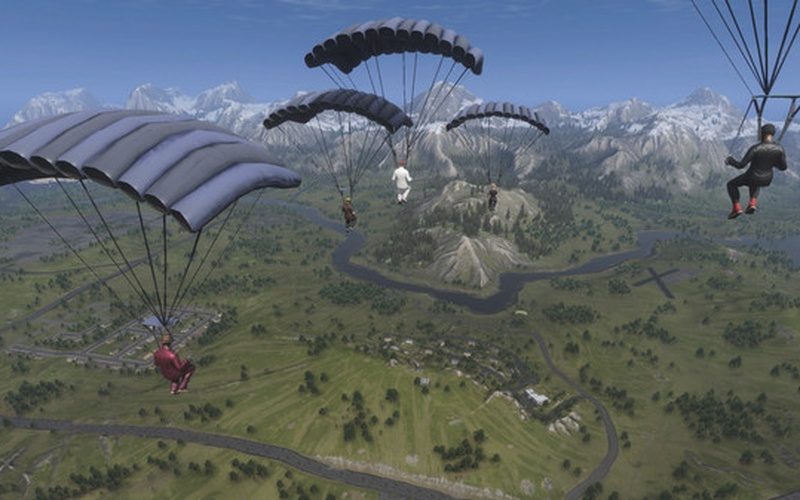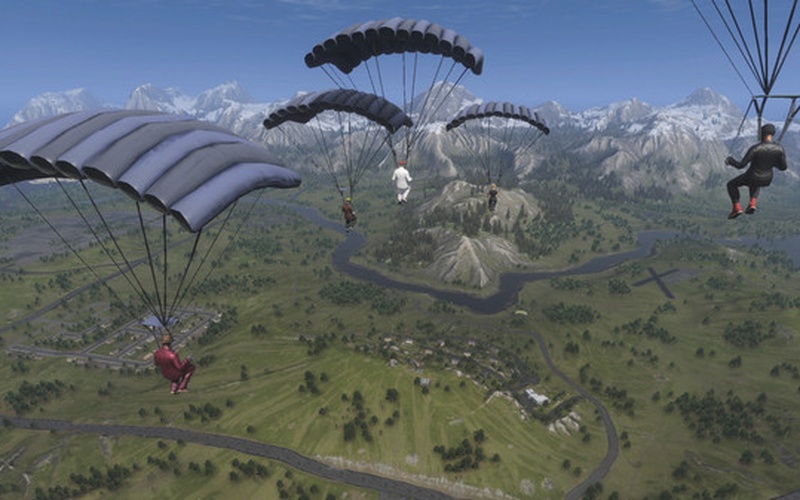 Next up is another battle royale game – H1Z1. This game is also free to play (last time I checked) and it is playable solo, duo, or even in a group of five. The goal is to survive a map called Outbreak.
Similar to Apex Legends, Fortnite and so on, you need to start the game by parachuting down from the sky. Once you're down, look for weapons and other items that you need to survive.
This game also allows you to drive vehicles, like PUBG does. However, H1Z1 is able to take up to 150 players in one round, which is much more than the 60 players set by Apex Legends.
If you love huge maps with big brawls, do give H1Z1 a try today.
5. The Culling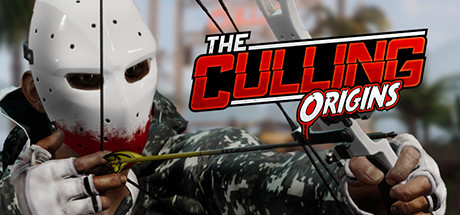 Another game like Apex Legends is The Culling. This is yet another battle royale game on the list. This game allows up to 16 players in a map, which is much lesser than most games in this genre.
Furthermore, it uses poison gas to reduce the map size, unlike other games that use electrical or energy spheres. The Culling emphasizes more on melee weapons although you have some ranged weapons like bows and firearms. Ammo is scarce in this game, which is why melee is preferred.
This game also has traps like bombs, mines and snares. It's not just about how well you shoot, but how you trap your opponents too. Apex Legends has similar traps as well.
The Culling also gives you perks and you have to choose them before the match. Each perk is different and gives you an advantage in the game. For e.g. one of the perks increase backstabbing potential on your blade.
6. Last Man Standing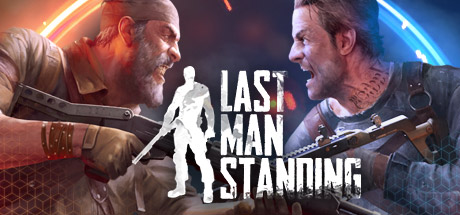 Last Man Standing is another battle royale similar to PUBG both in gameplay and graphics. Hence, it's an alternative to Apex Legends.
This game is also set in a big map where up to 100 players have to fight each other and the last man standing wins. It's similar to the other games, where players have to look for weapons and modifications in the map.
There are also plenty of weapons to choose from, around 30 of them to be more exact. You can use assault rifles, sniper rifles, SMGs and even rocket launchers. Weapon attachments in this game also play a huge part in victory.
7. Titanfall 2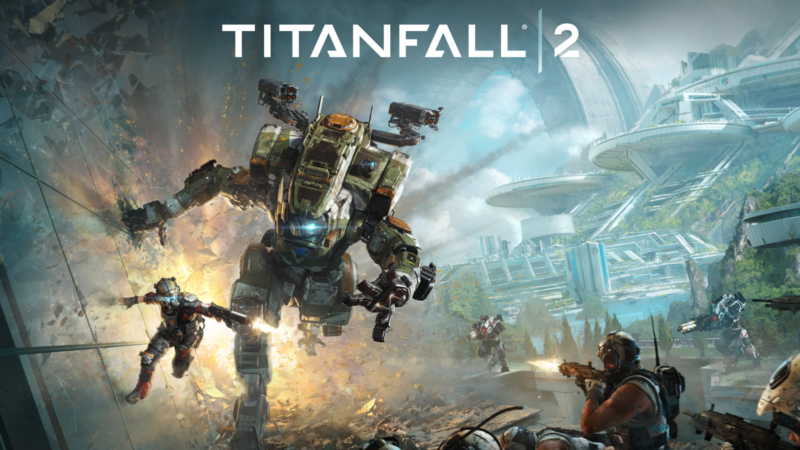 Titanfall 2 is in a different genre but it deserves to be mentioned, since Apex Legends is a spinoff of this game. Apex is like Titanfall 2, without the Titans.
This is both a single player and a multiplayer game, depending on which you prefer to play. In the solo mode, you play as an infantryman and you need to develop skills to become a pilot to use a Titan.
Titans are like the huge robots you see in the movie Avatar. Using one of them grants you access to much bigger guns and armor.
If you love shooting games using big ass robots, then Titanfall 2 is worth a try. In fact, it has grown in popularity ever since Apex came out. It's one of the most underrated games.
8. Darwin Project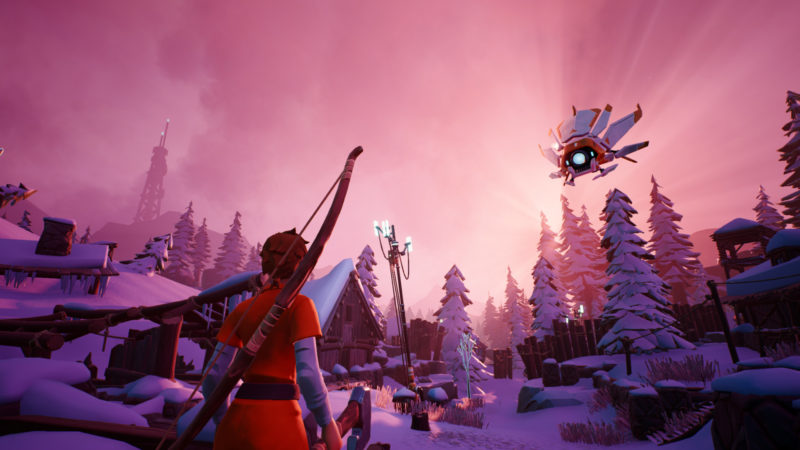 Darwin Project is sort of an early access game and will have its full release sometime this year. It's also highly rated on Steam.
This game only allows 10 participants who are supposed to fight out in the cold, and keep surviving until he or she wins. The setting is sort of post-apocalyptic and it takes place in the Canadian Rockies, which is supposed to be freezing.
You can use clues left behind to track your enemies and also smartly place traps to injure your enemies. You have to be careful of the freezing weather as well.
This game also introduces the role of a show director, who controls the map with all kinds of obstacles like nuclear bombs, gravity storms and area closures. It's still an early access game but do check it out as it seems to be liked by many.
9. SOS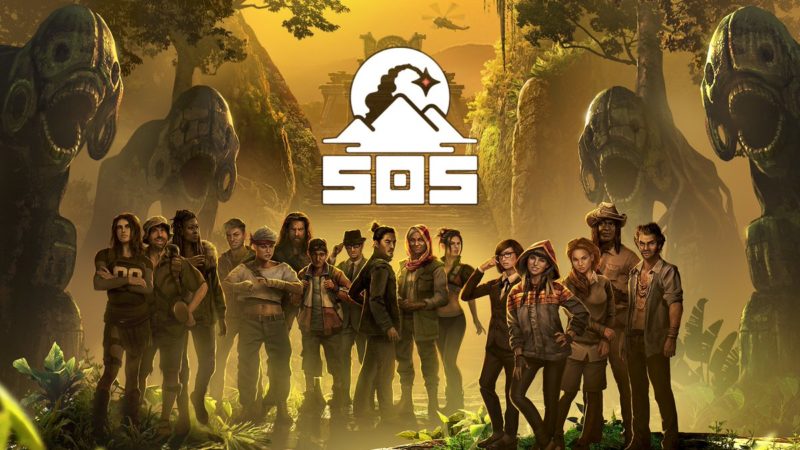 Another alternative to Apex Legends is SOS Battle Royale. This game has a different background story compared to other games in this genre. In SOS, you are a participant of a reality TV show which ends up to be a Hunger Games type of show.
As you're trapped in this TV show, you need to either kill or be killed to survive. The last man standing wins. This game is also smaller as you only have 32 players in a match. The game is set on an island, and you have to look for weapons to survive.
One of its unique features is that you can see enemy footprints if they are nearby. The Bloodhound in Apex Legends also has that kind of ability. I guess that's a similarity.
10. Rules Of Survival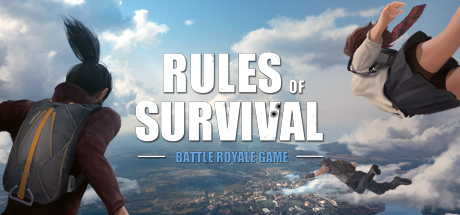 Last but not least is Rules of Survival. It is another battle royale type of game, and it was released last year.
The big difference is that the number of players per round is much bigger, i.e. 300. It's 3 times the amount of both Fortnite and PUBG, and 5 times the amount of players in Apex Legends.
The safe zone also grows smaller like the other battle royales, but this one uses poison gas, just like The Culling. You can either play solo or with five other people.
All of the players will also be parachuted down in the beginning of the game and you have to look for weapons and equipment.
Best games like Apex Legends?
I've listed 10 alternatives to the recently released Apex Legends that is now trending.
If you do have other better suggestions on games that are similar to Apex, do leave your comments below before the box closes.
---
Related articles:
Top 10 Games Like Resident Evil 2
Games Like Kingdom Hearts 3: Top 10 Alternatives To Try
Apex Legends: Tips, Guide And What To Know Before Playing
Apex Legends: Best Weapons Of Each Type In The Game
Top 10 Best Keyblades In Kingdom Hearts 3
Games Like Assassin's Creed Odyssey – Top 10 Alternatives Today