One of the most critically-acclaimed and commercially successful RTS titles, the Age of Empires franchise is as beloved as it is missed.
Despite having not seen a new title release since 2005's Age of Empires III – Microsoft announced in August of 2017 that Age of Empires IV, developed by Relic Entertainment, is currently in the works. Age of Empires remains just as popular today.
However, despite the countless hours of fun that you can derive from each of the series' title, you can't help but look for something different (and yet also similar) every now and then.
Below, we've rounded out a number of video games that uses the same tried-and-tested formula of Age of Empires and yet are distinctly unique enough to be worth your time. Here are some of the best games like Age of Empires today.
1. Banished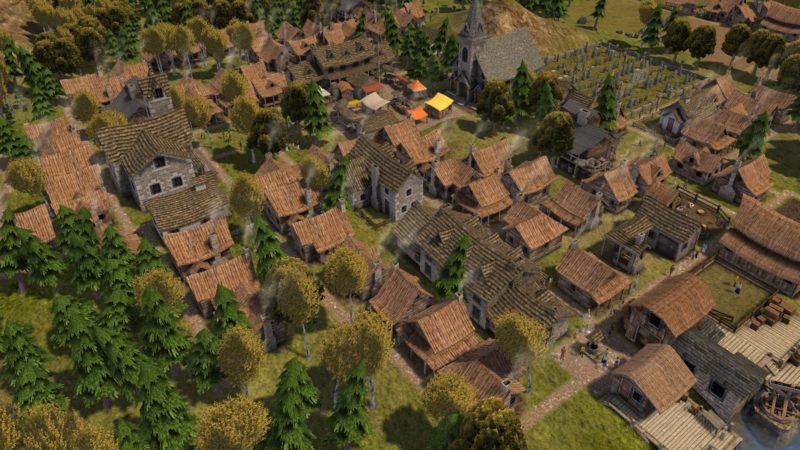 A more recent title, Shining Rock Software's city-building strategy game has visuals that could easily be mistaken to be that of the same as Age of Empires. However, where the timeless RTS franchise focuses more on resource gathering and skirmishing, Banished forces players to manage their resources much more carefully as they take control of a group of exiled people who are simply trying to survive as an isolated society.
Be warned, Banished has a pretty steep learning curve. The game also offers very little in the way of combat, so if that's what you're after, then feel free to look elsewhere. But, if you stick to it, you'll find that the game is a lot of fun to play, as well as has an excellent modding community backing it up.
Read also: Games like Banished
2. Age of Mythology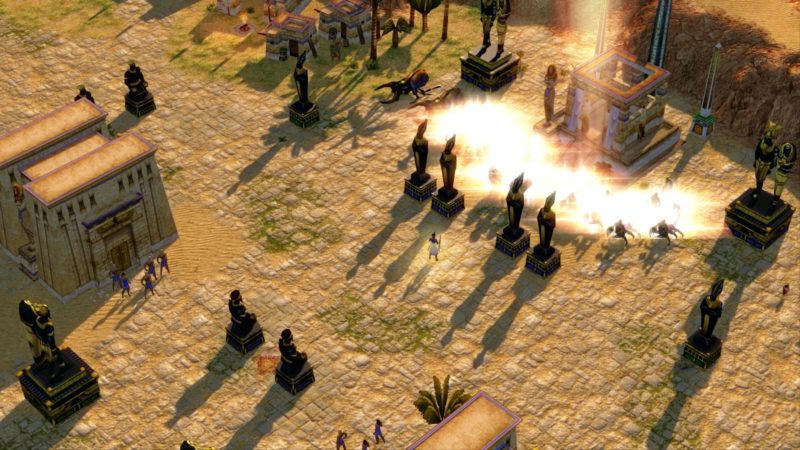 Transporting players back into a time when mere mortals did battle with mythical monsters and the gods themselves meddled with human lives, Age of Mythology is an alternative take to Age of Empires. It's even developed by the same people, Ensemble Studios, and was technically a spin-off at first.
Set in Atlantis, Age of Mythology will have you doing the same stuff you did in Age of Empires. The only difference? Everything is based around the tales of Greek, Egyption, and Norse mythology.
That means you'll be beefing up your army with Minotaurs and Cyclopses, while also occasionally relying on your own gods and goddesses to help you out as you attempt to flatten all of those who try to oppose you.
Age of Mythology may not be Age of Empires, but it comes extremely close to replicating the experience.
3. Starcraft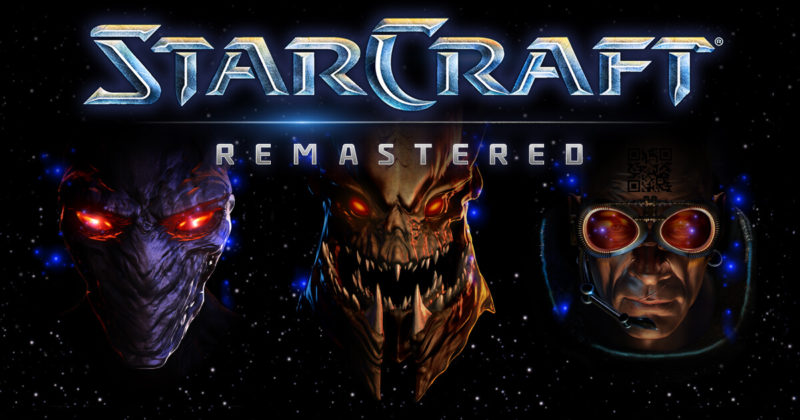 One of the big RTS titles that outshined and outlasted the Age of Empires franchise, the Starcraft titles are a must-play for any RTS fan.
Set in the far future where humanity has set out to the stars and finds themselves caught between an intergalactic struggle between the Zerg and the Protoss, Starcraft's story is as gripping as fun as their gameplay is.
Make sure that you play through both games to get the full experience and understand exactly what's behind the conflict that's threatening to wipe out the entire universe.
4. Warcraft III: Reign of Chaos & The Frozen Throne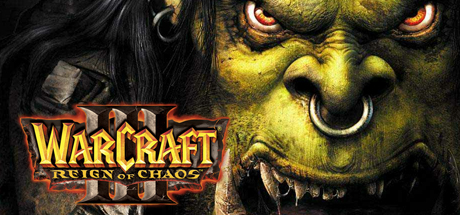 Unlike with Starcraft where Blizzard hit it big with two timeless franchises, it is only the third game in the Warcraft franchise that pretty much retains its appeal among modern audiences, especially with the series already headed into the MMORPG direction with the release of World of Warcraft.
Even so, however, Warcraft III: Reign of Chaos and its subsequent expansion, The Frozen Throne, are still worth playing until this very day.
Featuring an engrossing single-player campaign and a multiplayer aspect that still has a solid player base, plus boasting tons of popular custom, player-made maps, Warcraft III should be able to tide your RTS hunger for quite some time.
Read also: Warcraft 4 Rumors
5. Empire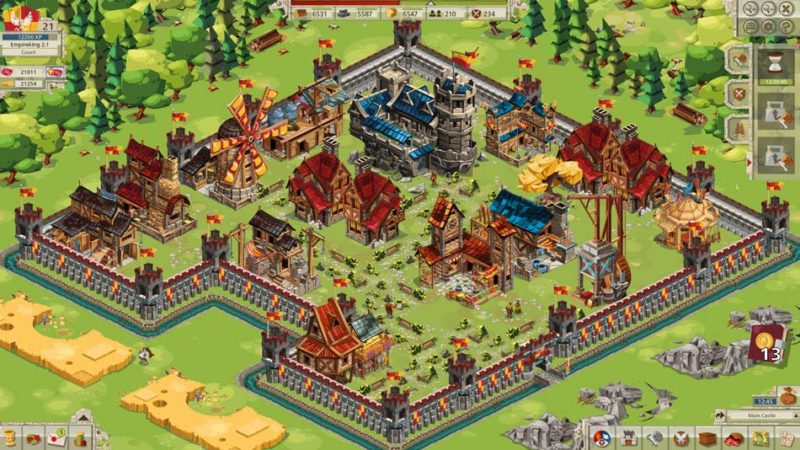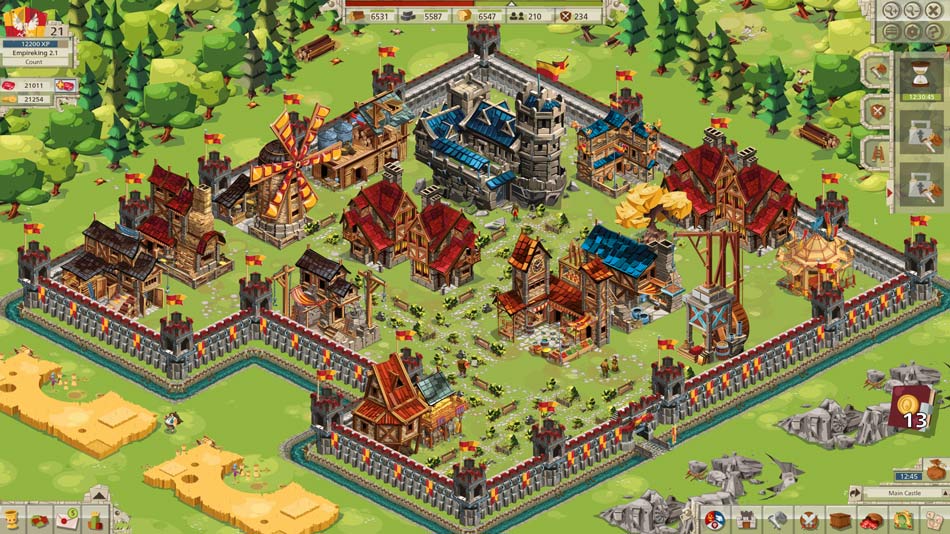 In Good Game Studios' multiplayer online real-time strategy game, Empire, players start from the ground up, building their empire up from small beginning and turn it into a powerhouse that's ready to demolish any and all opposition.
Sounds familiar, doesn't it?
The goal in Empire is pretty much the same in Age of Empires. The only difference? The online multiplayer component. In the game, you not only build castles and battle against other players, you also trade with others and build alliances.
Empire may be a bit more drawn-out for an RTS for most fans of the genre, but it is well worth trying if only for that medieval age action.
6. Etherium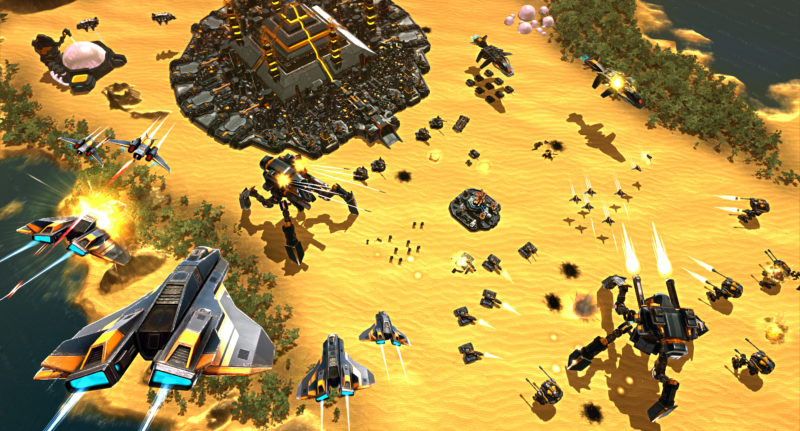 An extremely ambitious game that released fairly recently in 2015, Tindalos Interactive's take on the RTS genre, Etherium, was a case of trying to do too much. But, even if it wasn't as critically acclaimed as Age of Empires, it's still well worth playing.
Featuring a sci-fi narrative where three different empires fight over the titular resource, etherium, the game features both solo and multiplayer modes. Although the solo campaign doesn't really have much in terms of lore, so if you're a big on stories, Etherium probably isn't for you.
Moving on, veterans of the RTS genre will likely not have a problem picking up Etherium. The controls are pretty basic and intuitive, and there's a fairly well-made tutorial for newcomers as well.
Unlike other conventional RTS titles, though, Etherium forgoes the expansive base-building elements in favor of dividing the maps into zones where players aim to gain control of particular regions instead of expanding there.
This streamlined process of expansion allows players to focus on the combat aspect of the game, which has pretty nifty features in on itself, with the most notable being the dynamic weather system that can easily make or break skirmishes, depending on how you play around them.
Overall, Etherium does a lot of things just well enough to be something that an RTS fan will definitely want to get their hands on.
7. Age of Wonders III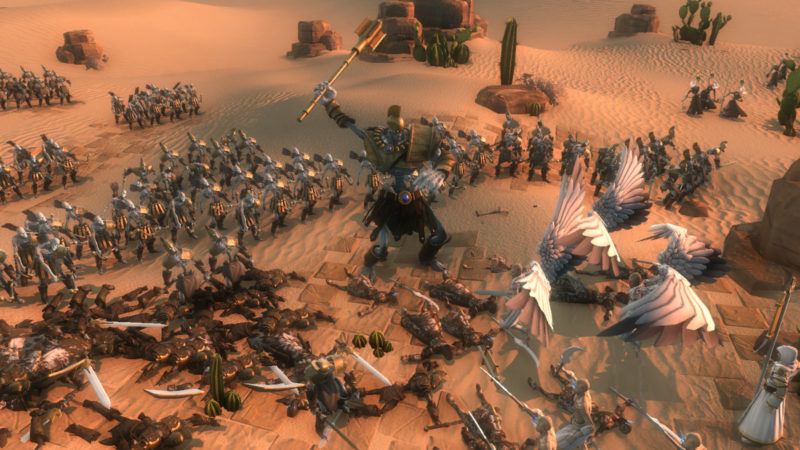 A mish mash of genres that has a little bit of everything from warfare to role playing and empire building, the Age of Wonders franchise is pretty unique and recently saw a sequel release in 2014 in the form of Age of Wonders III.
Set in a fantasy world, players take control of their own kingdom and explore its borders while also interacting with neighboring kingdoms, some of which are composed of different races. As the leader, your goal is to establish diplomatic ties with your neighbors. Or, if you're an impatient individual, you can declare war.
Either way, it's completely up to you on how you lead your kingdom to prosperity.
In addition to the turn-based elements of the game, Age of Wonders III stands out because of its story-driven single-player campaign.
Each time playing Age of Wonders III will have you saying "one more turn" and every time that happens, you'll be playing ten more.
8. Tooth and Tail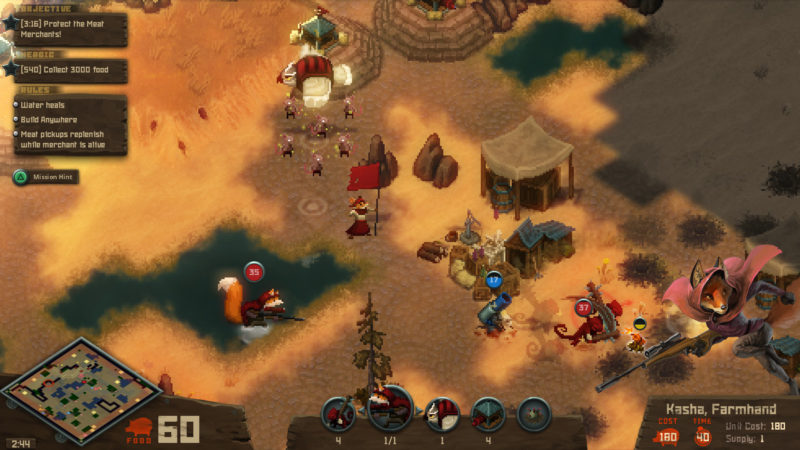 A bit of an oddity in that, instead of playing hordes of armies, you take control of a small squad of animals who are literally fighting tooth and nail just to survive.
Pocketwatch Games' take on the RTS genre puts players in a world where differing political ideologies have caused the animal kingdom to split asunder, causing food shortages and leaving everyone to fight over what scrap has been left for them to fight over.
One of the best things about Tooth and Tail is how easy it is to pick up. Even a casual player won't have a hard time understanding the basic concepts of the game. However, understanding the nuances and complexities of creating a team and how to move efficiently across the battlefield is a different beast altogether, which helps add a deceptively deep layer of strategy to the game.
Featuring multiplayer options for those who'd like to test their luck against other human opponents, Tooth and Tail will have you playing for hours and hours, although you most likely will find yourself stuck on the incredibly challenging single-player campaign for the most part.
Who says the RTS genre is dead?
As you can see, with these games, there are plenty of RTS titles to go around, especially if you're looking for something to satiate your appetite until the release of Age of Empires IV.
Having said that, feel free to feast on these selecting of RTS titles that should give you another reason to strategize, plot, and conquer other than Age of Empires.
This article was written by a freelancer.
---
Related articles:
Games Like Civilization: Top Ten Alternatives To Check Out
Games Like Red Dead Redemption 2 – Top Ten Alternatives
Best Games Like Left 4 Dead 2 – Top 7 Alternatives
Top Games Like CS:GO – Ten Alternatives To Check Out
Top 10 Games Like Clash Of Clans
10 Games Like GTA V – Best Alternatives To Play Today