From the Wreckage is one of the quests you will receive at Razor Hill in World of Warcraft (WoW) Classic.
Your task is to find three gnomish tools from the wreckage just east of Tiragarde.
Here's a walkthrough and guide of From the Wreckage in Classic WoW.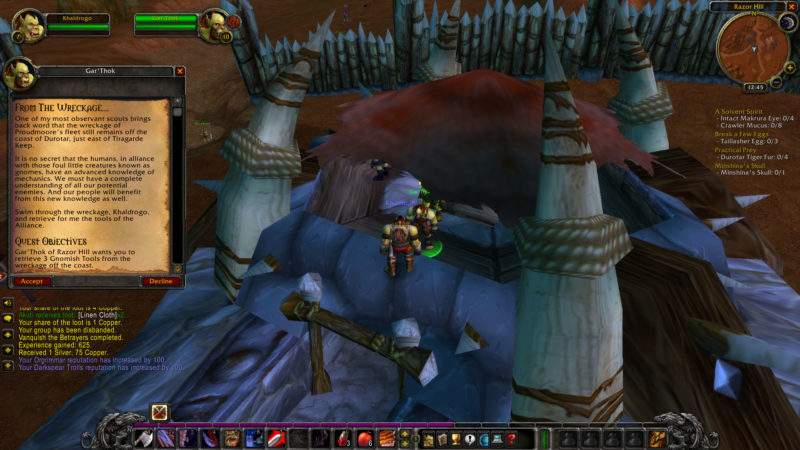 To begin the quest, talk to Gar'Thok of Razor Hill.
Find the wreckage
You should find the wreckage just east of Tiragade, which is south-east of Razor Hill.
The exact location is shown below, marked by the character's location.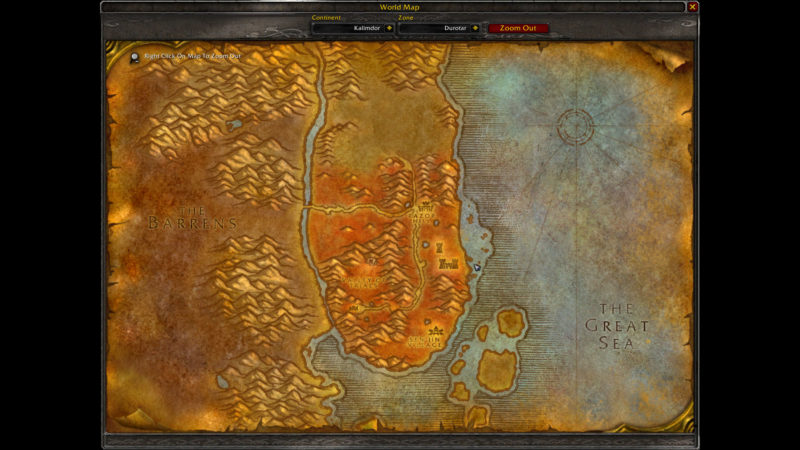 You should see many wrecked ships in the water.
Just swim to the further ones (image below).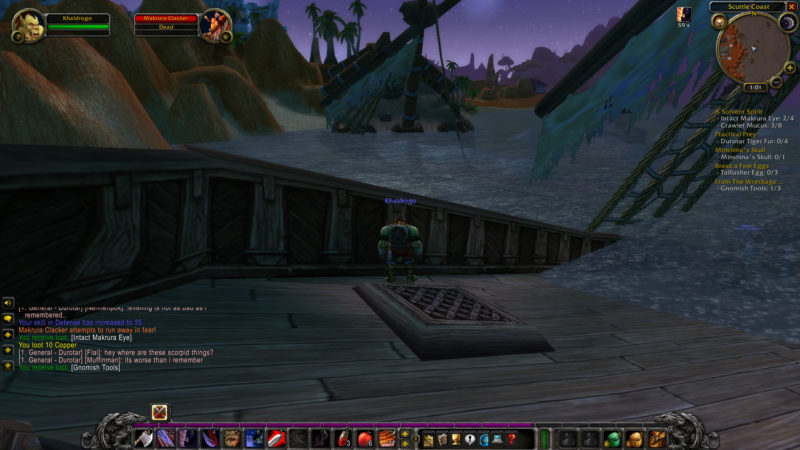 Get 3 Gnomish Tools
You can find the Gnomish Tools either on the ship itself or below the ship – underwater.
They look like some small grey chest.
If you don't wish to search for the tools elsewhere, you can just wait for the same one to re-spawn after some time.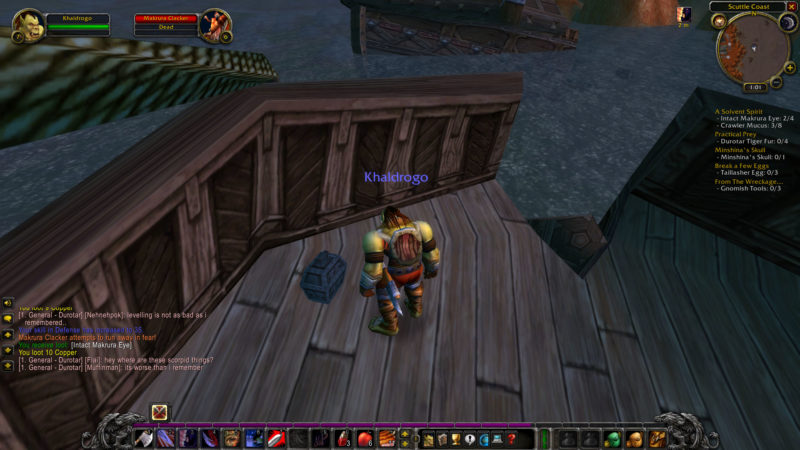 As mentioned, you can find Gnomish Tools underwater below the ships (image below).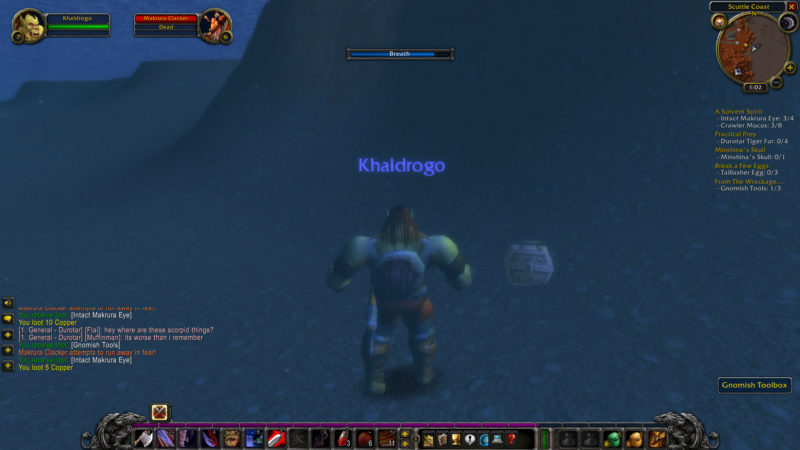 And that's all for From the Wreckage in WoW Classic.
---
Related articles:
Break A Few Eggs: WoW Classic Guide And Walkthrough
A Solvent Spirit: WoW Classic Guide And Walkthrough
Vanquish The Betrayers: WoW Classic Guide And Walkthrough
Thwarting Kolkar Aggression (Attack Plans): WoW Classic Guide
How To Find Thazz'ril's Pick: WoW Classic Wiki & Guide
How To Get The Burning Blade Medallion: WoW Classic Guide