Forza Horizon 4 has its own Forzathon as well like the previous games. Forzathon points can be used to buy some valuable items like Forza Edition cars and Super Wheelspins.
But how do you even earn Forzathon points? Read on to find out how to gain some Forzathon points that you can use to purchase some valuable stuff.
What is Forzathon?
For starters, it's only available for those who have already completed all four seasons in the beginning and have joined the Horizon Roster.
It's basically a series of challenges that are available to you both daily and weekly.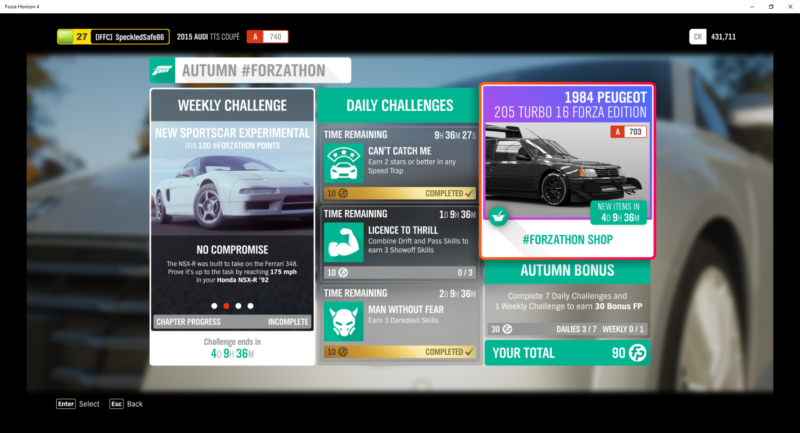 You have weekly challenges that are tougher to complete and also a number of daily challenges that are rather simple.
For e.g. today's daily challenge is to earn 2 stars or more in a speed trap, do Showoff skills and also complete 3 Daredevil skills.
Completing each one of them earns you 10 Forzathon points. There's also the autumn bonus (since it's autumn season in-game) where you can earn bonus points for completing 7 daily challenges and 1 weekly challenge.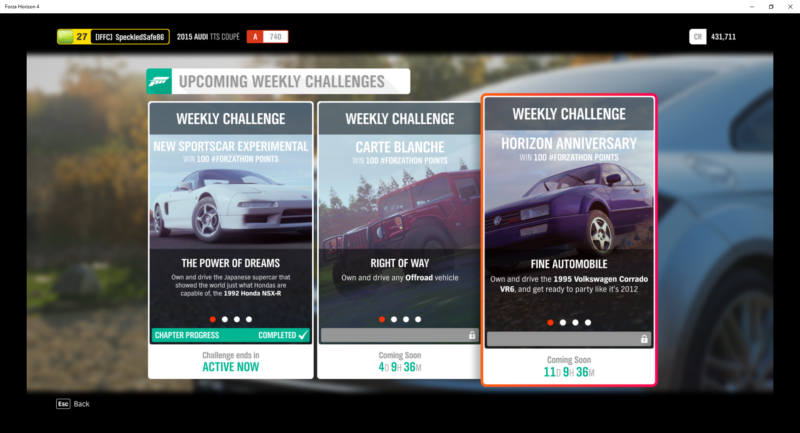 The weekly challenge gives the most points (100) for completion but it's only doable once a week. Nevertheless, it may be better to stick with Forzathon Live as explained below.
Daredevil And Showoff Skills?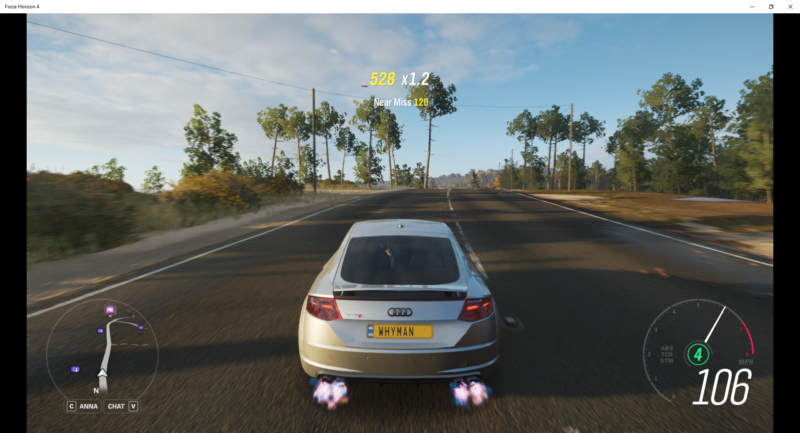 For those who do not know, the Daredevil challenge is to do 3 near-misses consecutively, which means you go near other non-racing cars without colliding with them.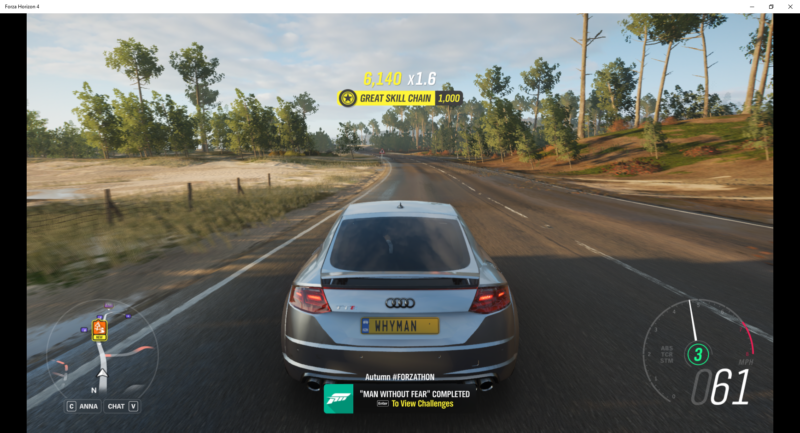 Do three of these challenges and you complete the "Man Without Fear" and earn 10 points. The Showoff challenge is to do drift and pass at the same time, meaning you overtake your opponent while drifting.
These daily challenges should change from one season to another.
What is Forzathon Live?
Forzathon Live is a daily event that allows you to earn 30 Forza points upon completion. It has to be done with other players online as the score is calculated as an aggregate of everyone's scores.
What's great about it is that you can do this Forzathon Live more than once a day.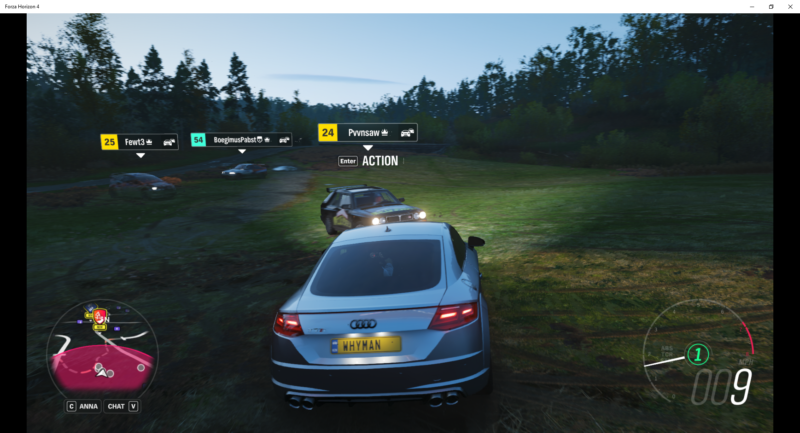 It will appear in the map and you will have a couple of minutes to drive to the marked location on the map. Just wait for it to start.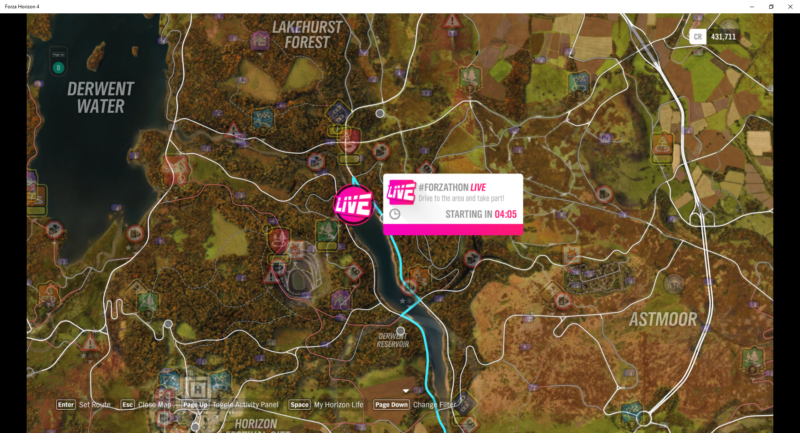 It is a series of three different challenges, like drifting, speed trap, going on danger signs and so on.
Take a look at the screenshot below as an example. The speed zone is for the speed trap challenge.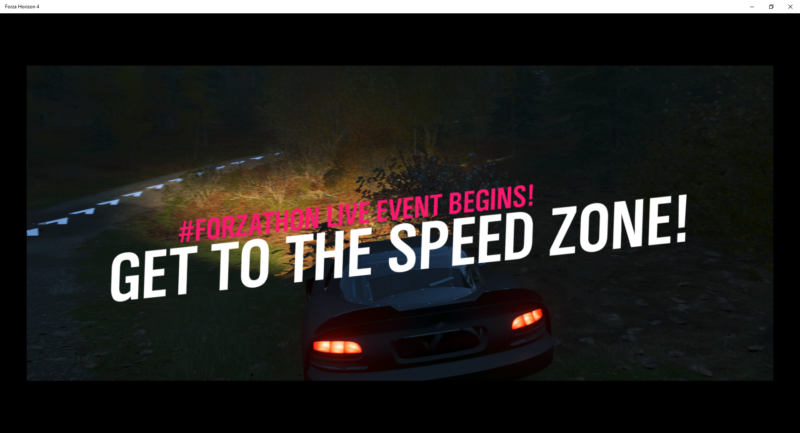 It can be done as many times as you want in 10 minutes and when the entire group hits the required amount of accumulated group speed, you pass and go to the next challenge.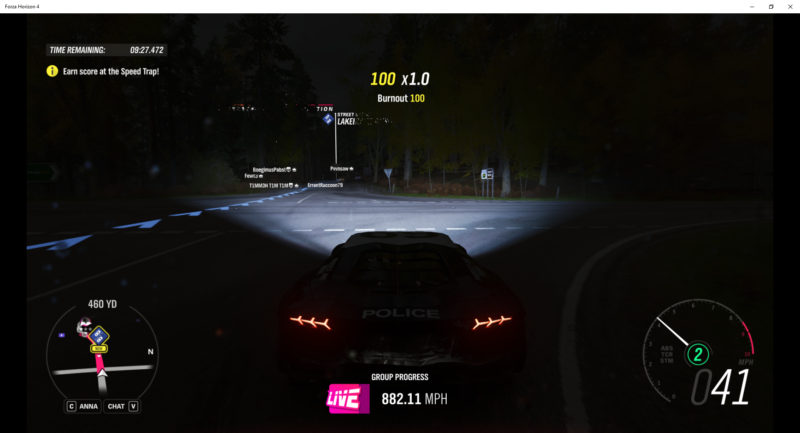 You will fail if your group doesn't accumulate enough points.
You may also get a challenge on danger signs, which is where you normally fly off the ramp and see how many feet you achieve in the air.
It is repeatable within the time limit.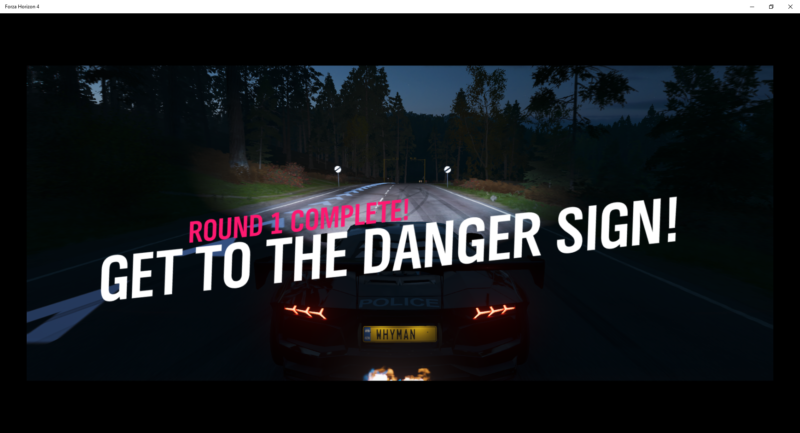 After completing all three challenges successfully, you will win 30 Forzathon points.
It's actually one of the more fun activities to do in the game since you're playing with others online. Hence, finish the first four seasons in the game fast if you want to try Forzathon.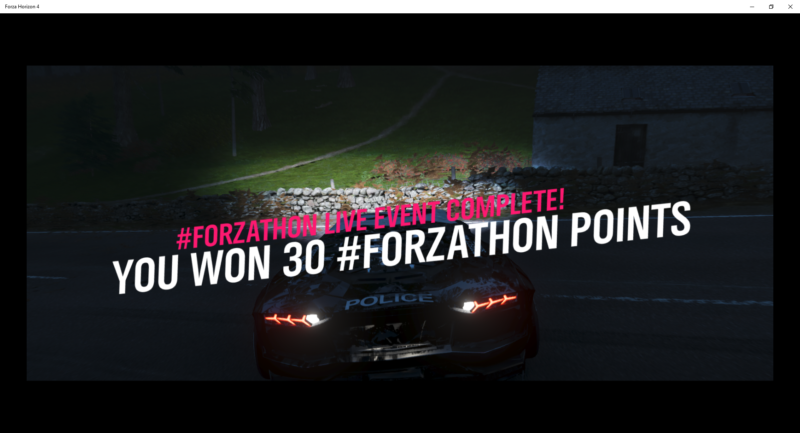 In a nutshell
Forzathon points can be accumulated by doing challenges every single day. Keep getting more points to buy some really cool stuff in the Forzathon shop.
Maybe you should try to get your hands on the Forza Edition cars.
---
Related articles:
How To Get The Dodge Demon In Forza Horizon 4
Forza Horizon 4: How To Get James Bond Edition Cars
Full List Of Beauty Spots In Horizon 4
Top 10 Fastest Cars In Forza Horizon 4
Forza Horizon 4: How To Redeem Cars In DLC Packs
All Fast Travel And Influence Boards Locations (Forza Horizon 4)
Forza Horizon 4: Location Of Houses (Plus Price And Reward)
Forza Horizon 4: How To Earn Influence Fast (Guide)
How To Earn CR Fast In Forza Horizon 4