For An Outlaw Biker is the last story mission in Bend Studio's Days Gone.
Your task is to rescue Sarah from the colonel's chambers and kill Skizzo.
Here's a walkthrough of For An Outlaw Biker in Days Gone.
Save Weaver
This mission begins right after the previous one – You Can't Do This Alone.
You will see Weaver held at knife point by Skizzo during the cutscene.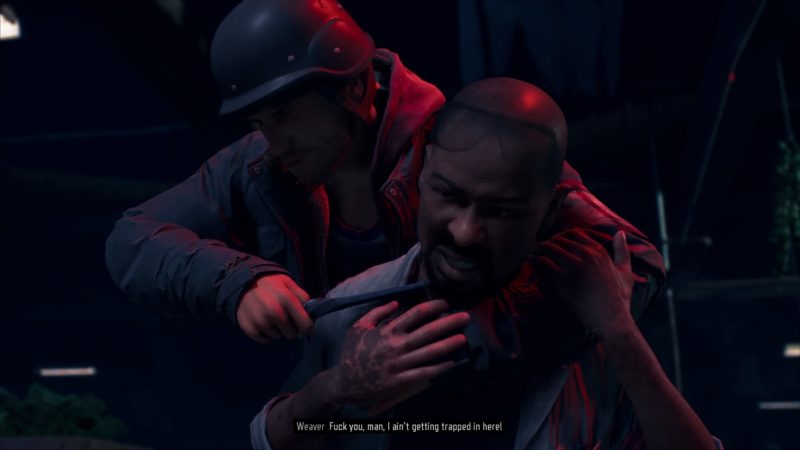 You need to shoot Skizzo immediately after the cutscene. Use focus to slow time down. Otherwise, Weaver will die soon enough.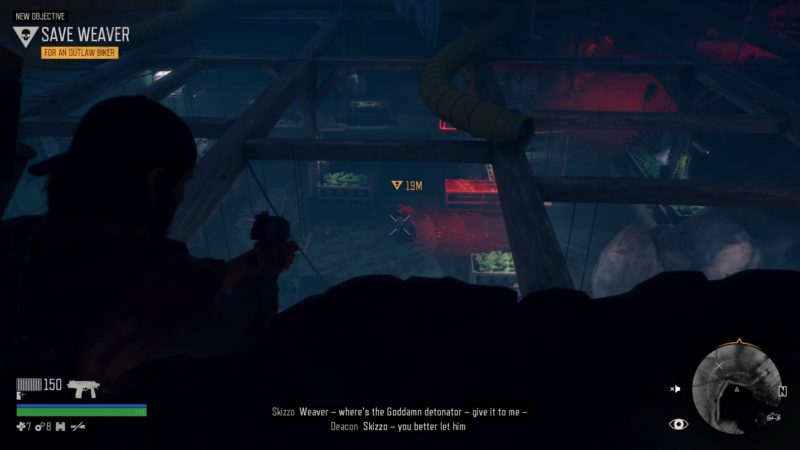 Clear all militia
After saving Weaver, take out the militia. They will come from the front left and right.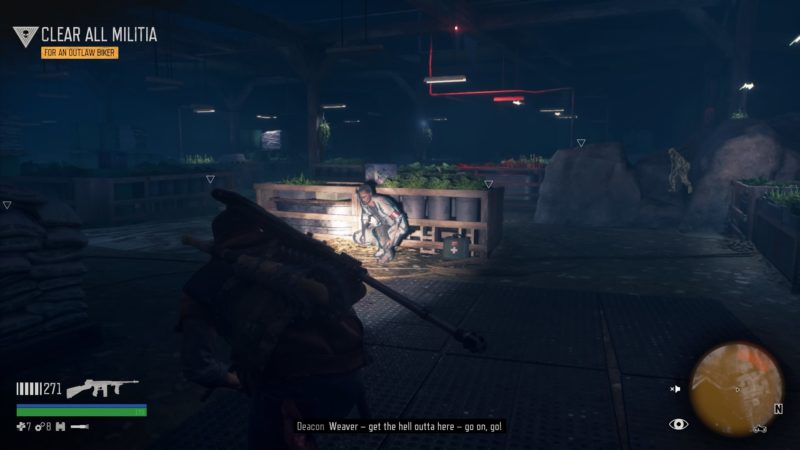 Also, watch out for their bombs. They may throw a grenade at you if you're too close.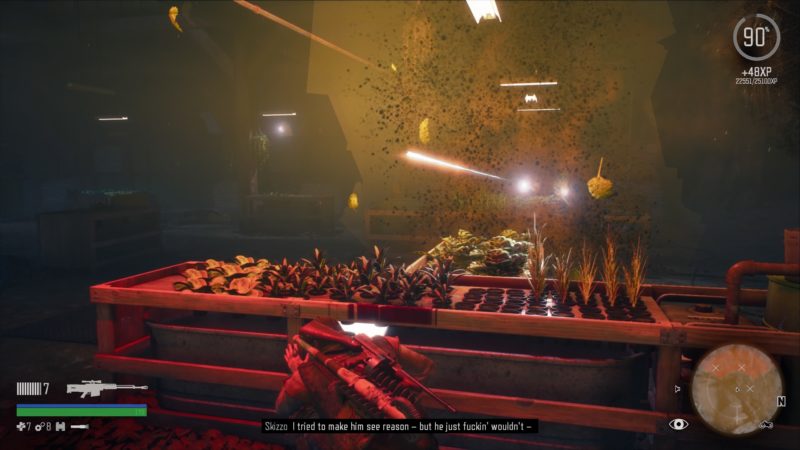 Kill Skizzo
After defeating the militia, head towards Skizzo. You can't use your weapon at this point and it's not a bug. It seems to be intended that way.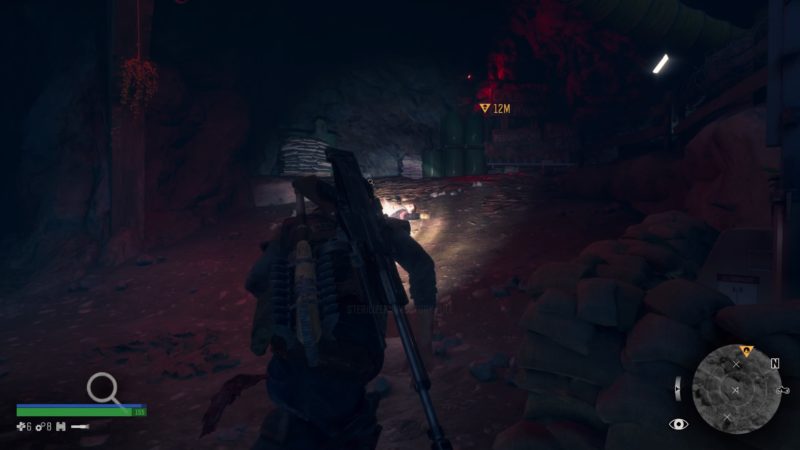 At one point, you will get injured by explosives due to Skizzo. You need to kill him using your bare hands but don't get killed on the way.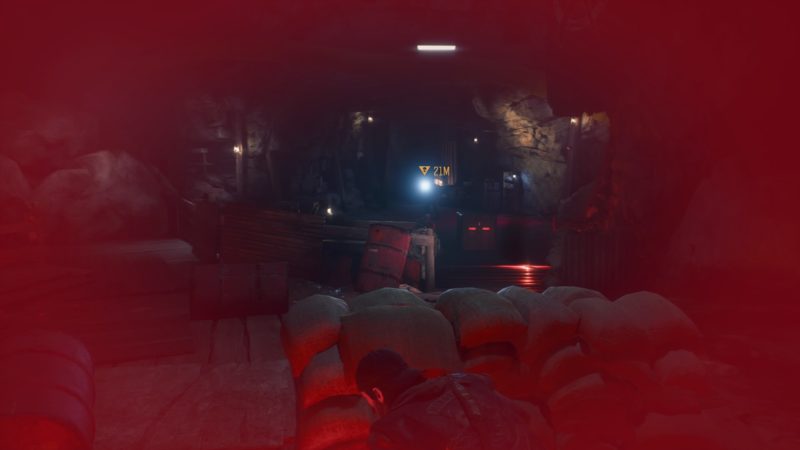 Roll from one cover to another to prevent getting killed. Once you're near enough, a cutscene will load with Deacon and Skizzo having a brawl.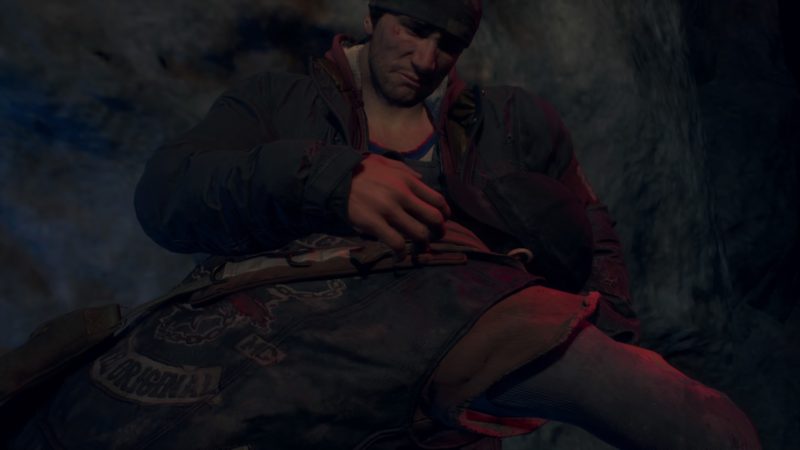 Press the buttons when prompted and you will kill Skizzo.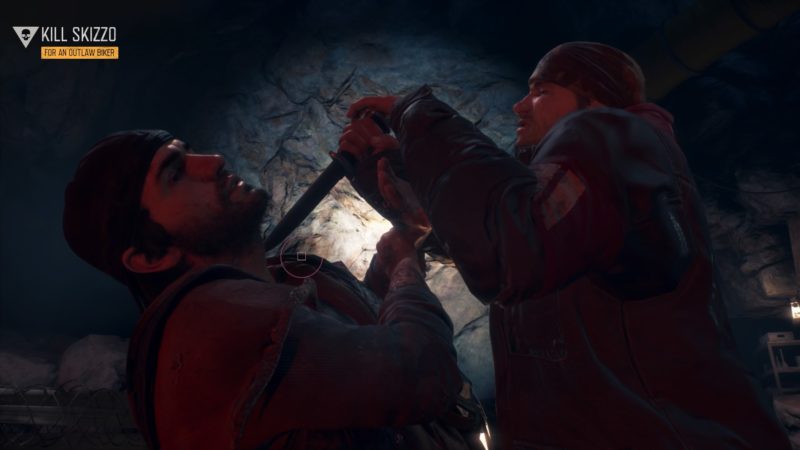 Get to the colonel's chamber
Once Skizzo is dead, head to the colonel's chamber.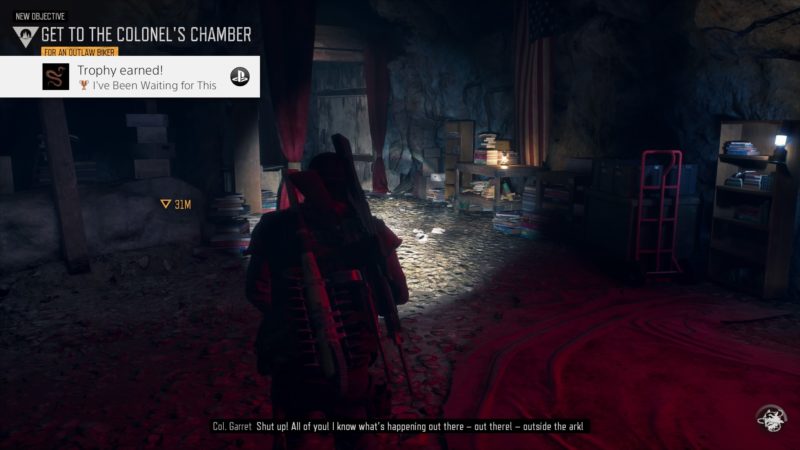 There'll be a cutscene with Deacon, Sarah and the colonel.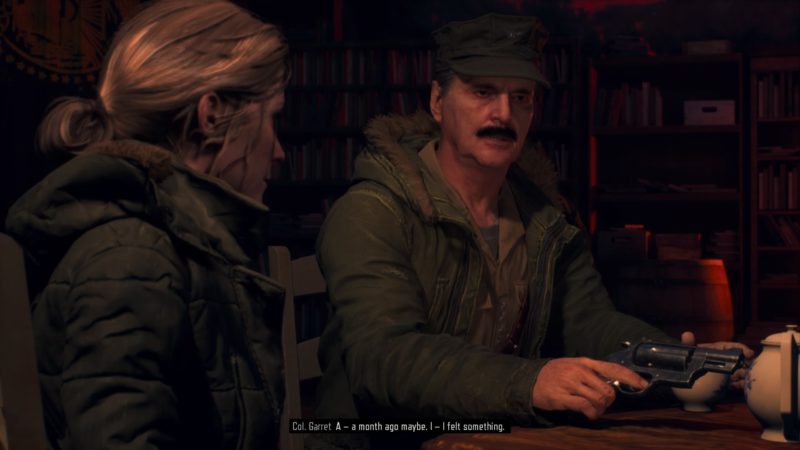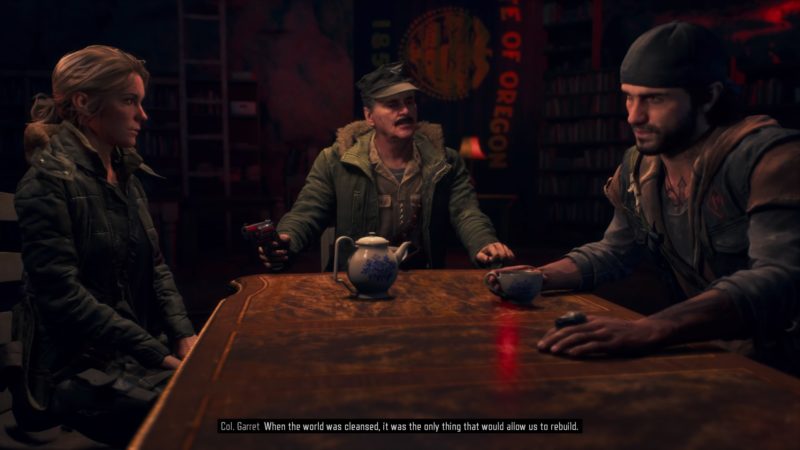 Before the colonel manages to kill Deacon, he dies due to poisoning. Sarah probably poisoned the tea with the hemlock found last time.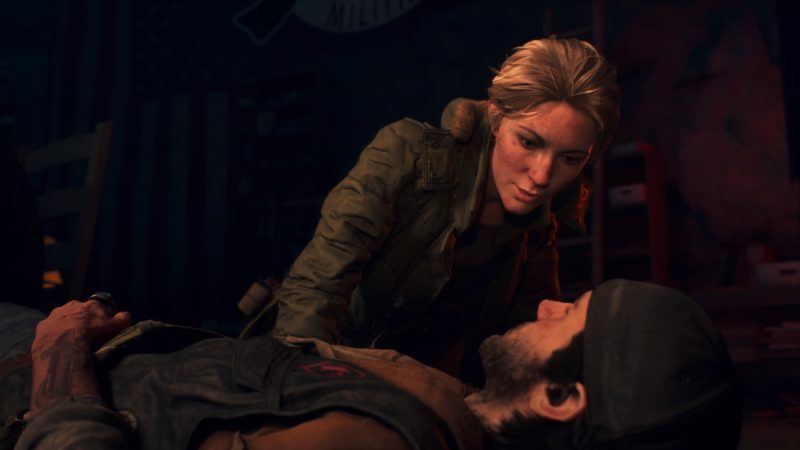 Surprisingly, Boozer is actually alive as he jumped before the explosion earlier.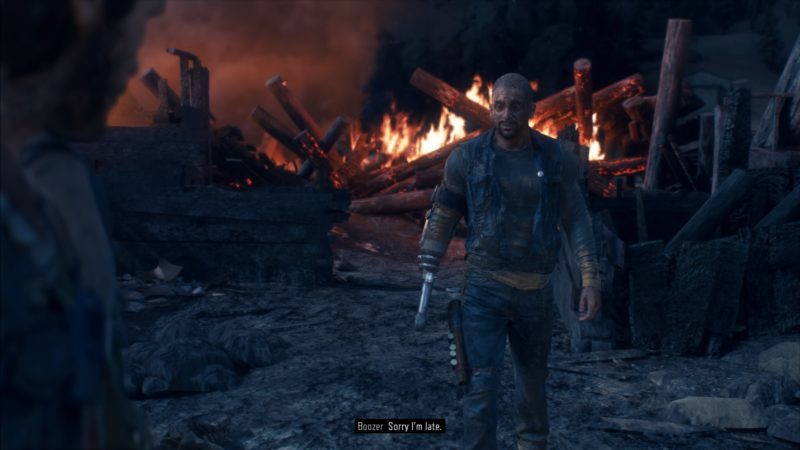 It's all cutscenes from now on. Just enjoy the scenes.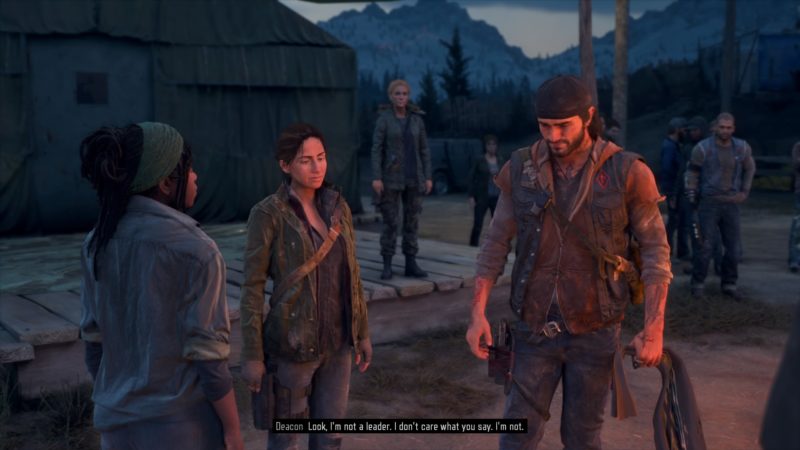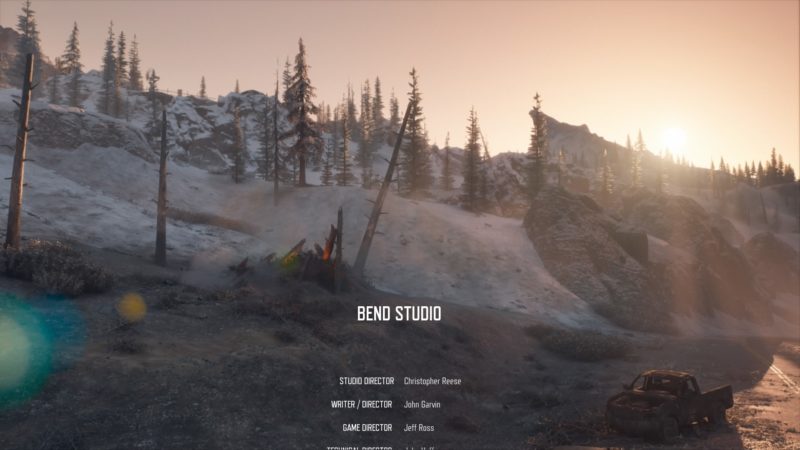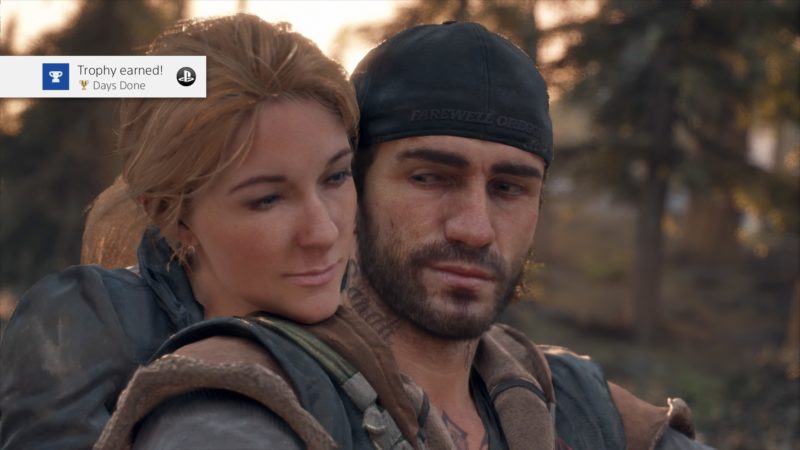 The mission completes here and you'll get 10,000 XP for this mission.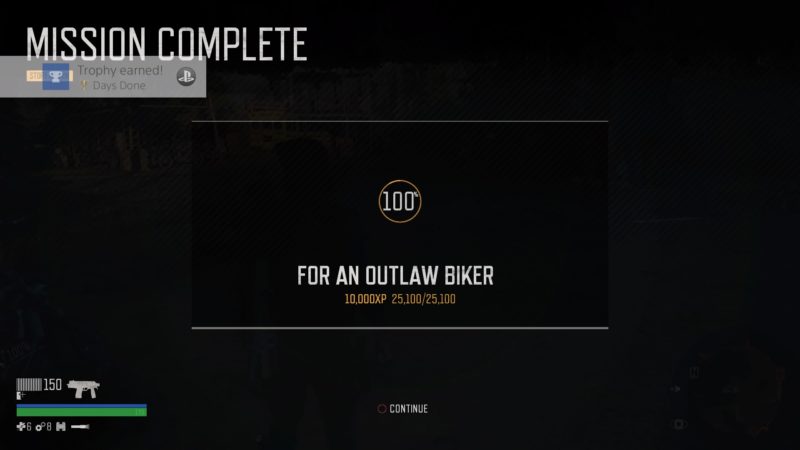 You still have new missions after the story ends.
---
Related articles:
We Will Take Back This World: Days Gone Walkthrough
Days Gone: How To Get The Best Weapons In The Game
We're Fighting A War: Days Gone Walkthrough
Mayday! Mayday! | Not From Around Here – Days Gone
I'll Save Some For You (Kill The Horde) – Days Gone Wiki
Nose Down, They Feed Ya: Days Gone Walkthrough