Ang Mo Kio is a well known town in Singapore and is home to lots of good food. I recently tried the fish head steamboat which is located in Ang Mo Kio Block 347.
It's the food court where you can find all types of food including satay, western food, indian food and even zi char.
Block 347 is known for one stall that sells fish head steamboat and is actually quite popular in Singapore. The place is always crowded so you may need to look for a seat.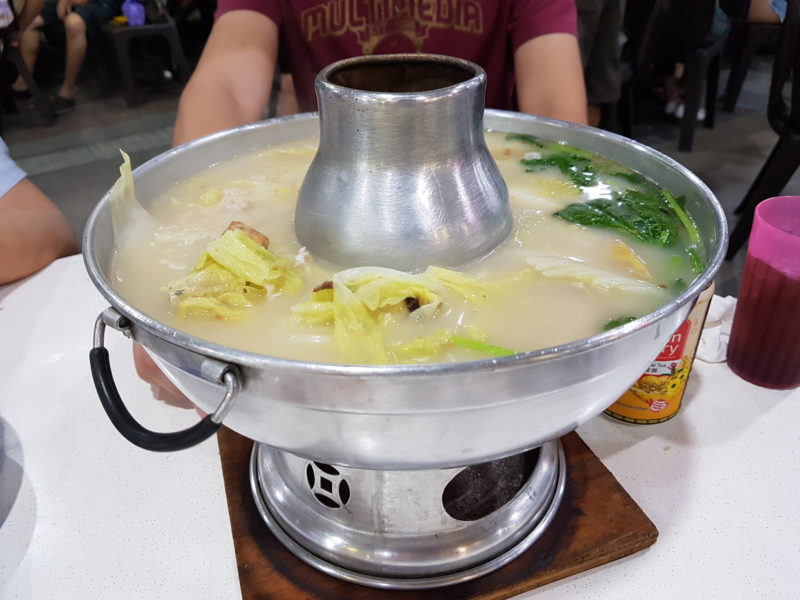 This is their fish head steamboat. The soup looks milky and there probably is some wine in there.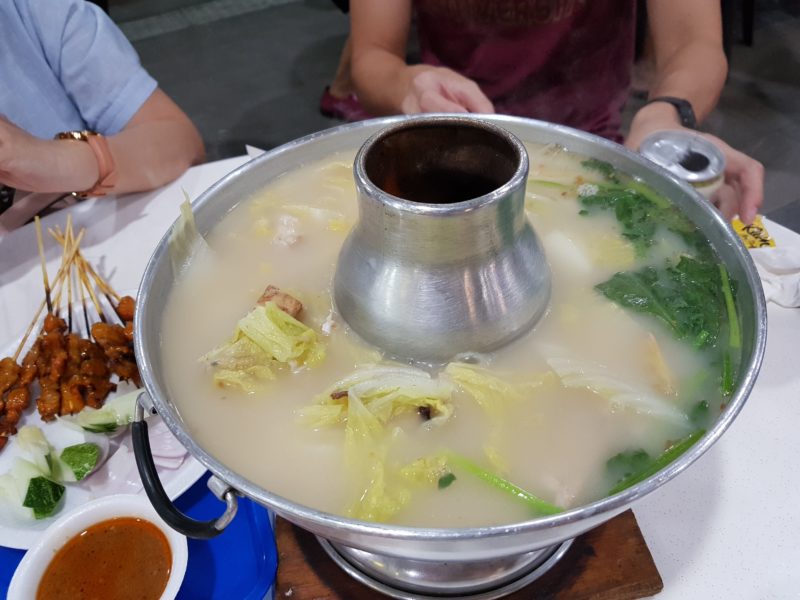 They put lots of vegetables, salad, yam and fish head pieces in there. The soup is quite refreshing and pretty decent.
For someone who doesn't like soupy food, it's actually quite good and worth trying at least once.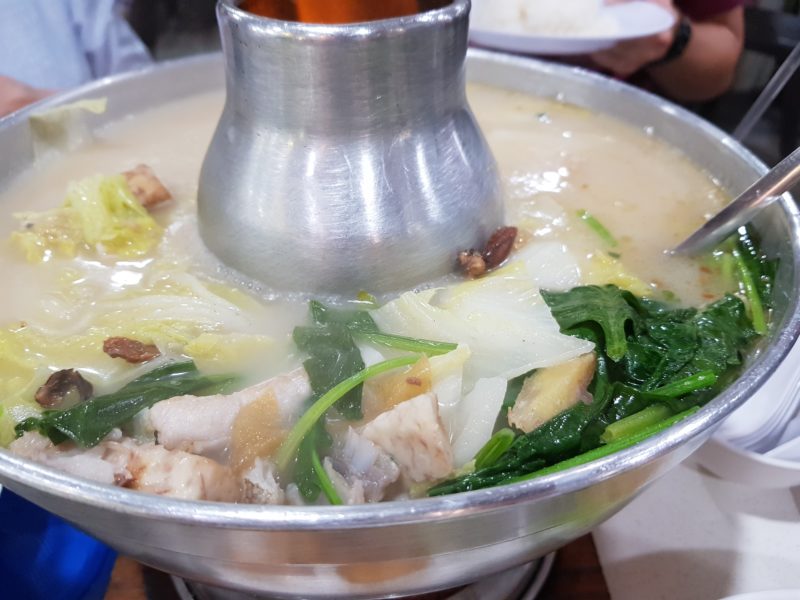 They cook the steamboat with charcoal fire. You can see the fire burning at the top of the steamboat. It may have made the dish better, but I'm not too sure if it actually affects the taste.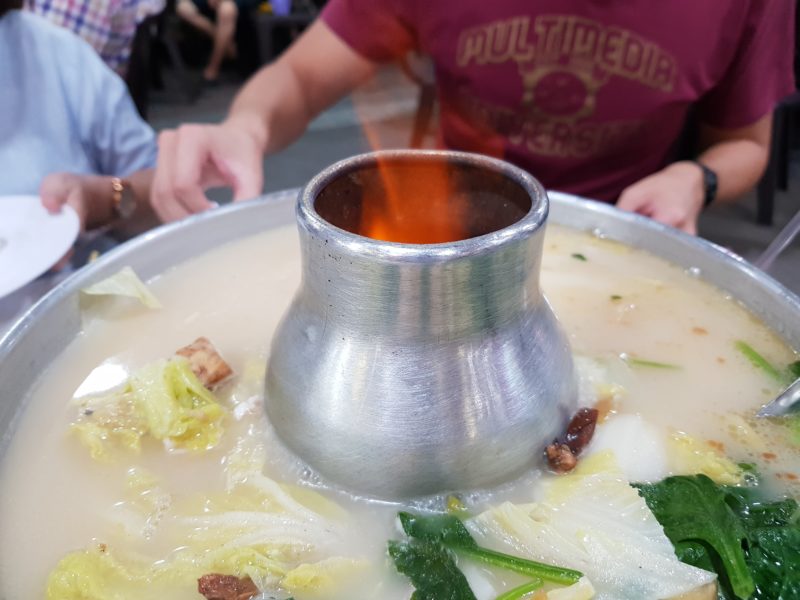 Next up are vegetables, also cooked in soup. This one has a lot of egg in it including century eggs.
It's a pretty common dish but they cooked it really well.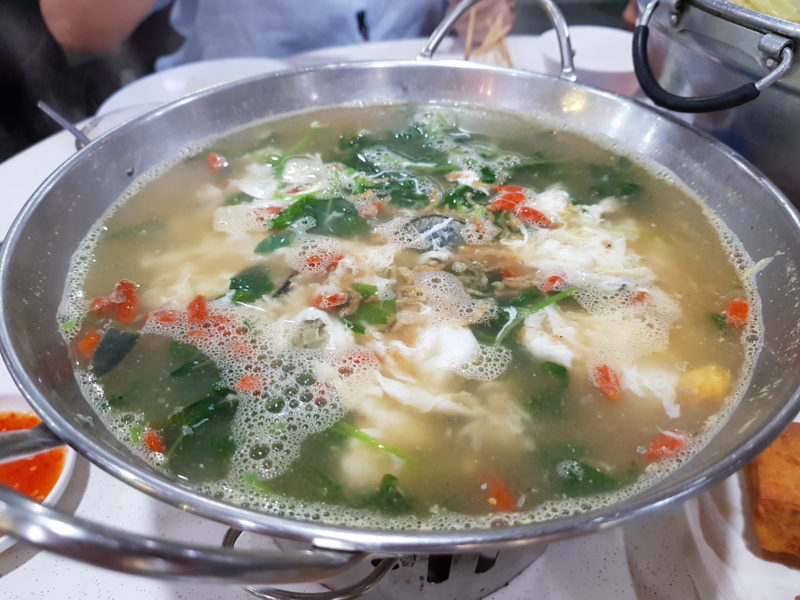 We also ordered satay from another stall and they were grilled to perfection.
Most of the satay I've tried aren't that good, but this one was really tender. You should definitely order them if you're here.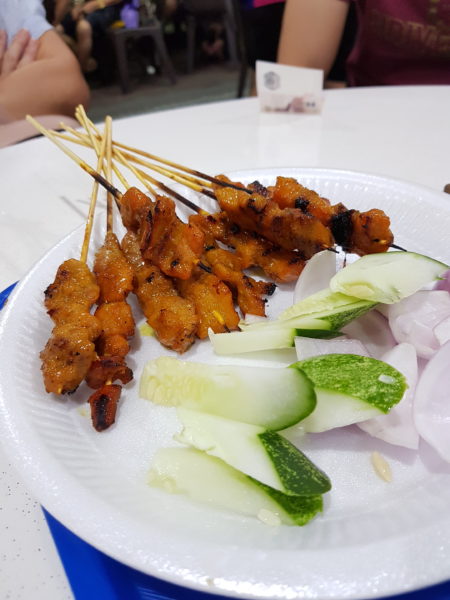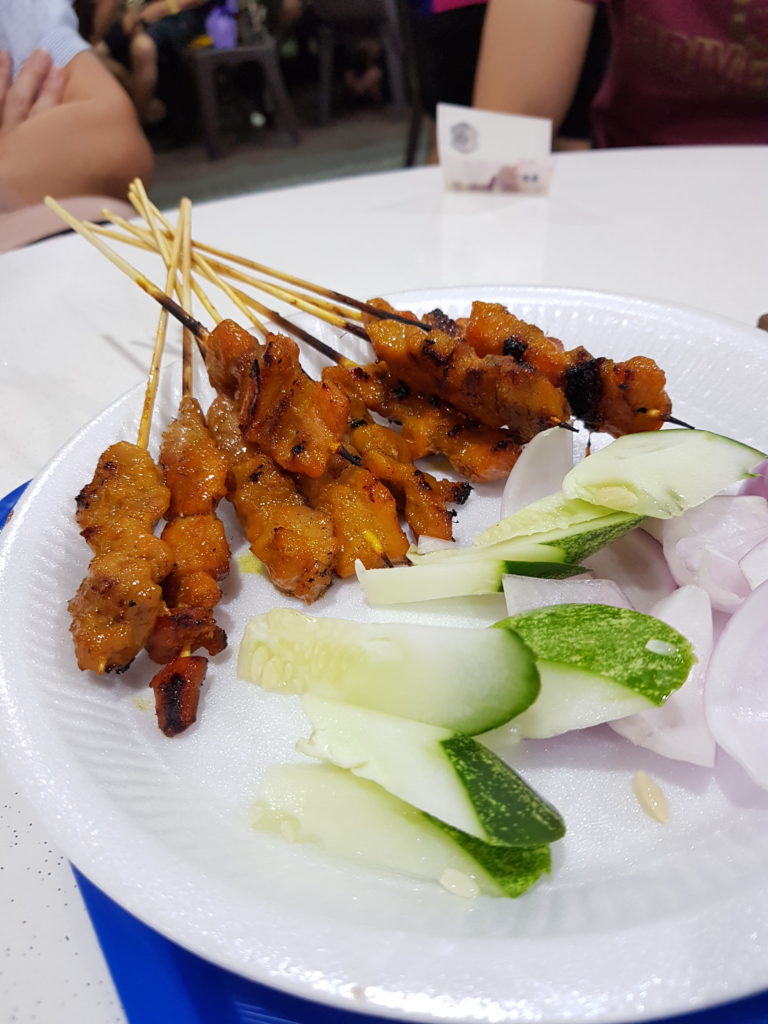 The zi char stall has lots of other dishes, apart from the fish head steamboat.
They also have this deep fried beancurd which is crispy on the outside, and soft in the inside.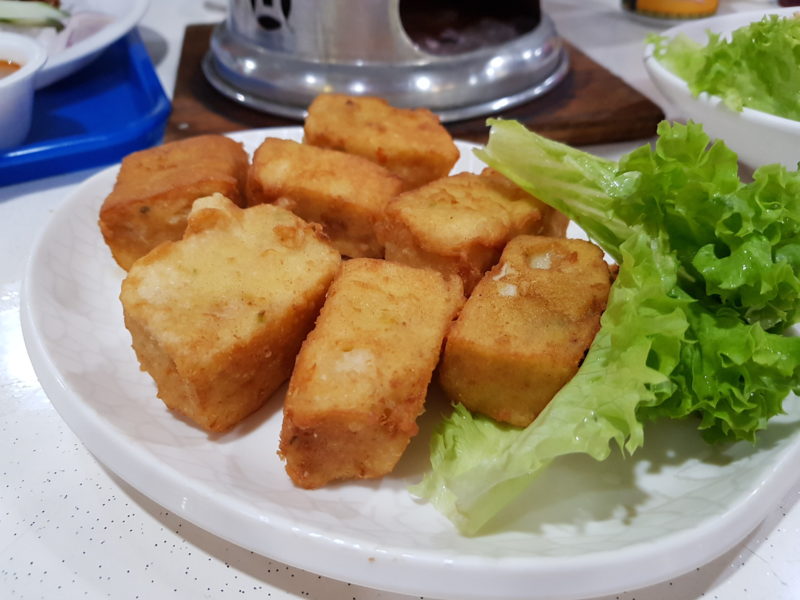 If you like prawns, they have it cooked several ways. We ordered the butter cereal prawns, which is sort of like nestum but butter-flavored.
The prawns were really crispy and I love the cereal on it. They even peeled the shell before deep frying which makes it even better. It's a great dish for those who are lazy to peel prawn shells.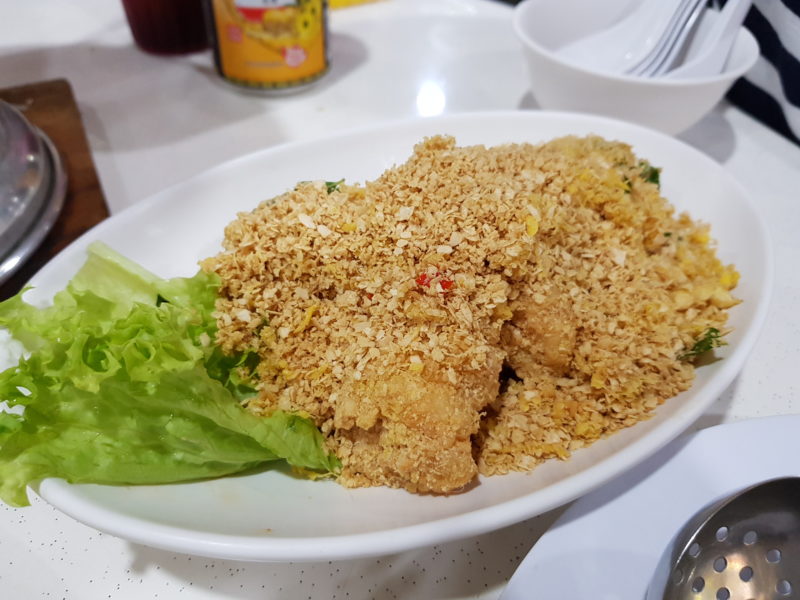 Sumptuous food at Block 347 Ang Mo Kio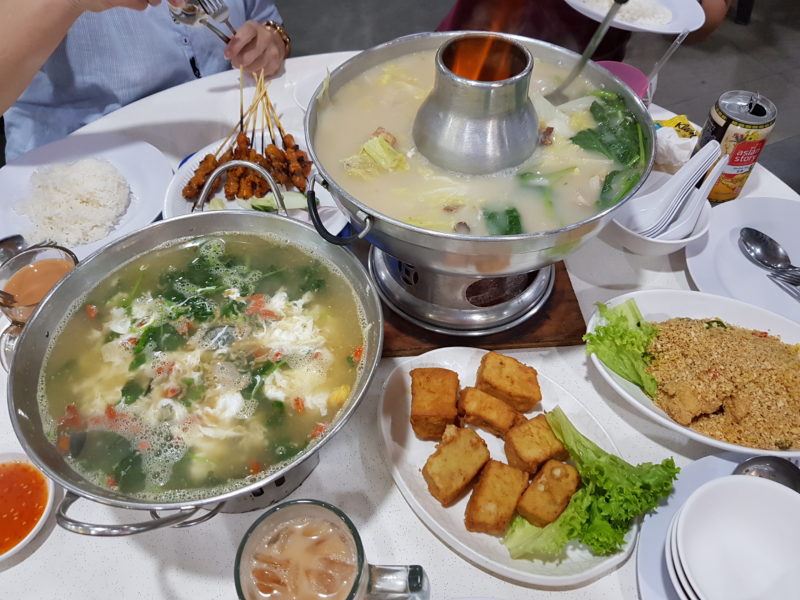 All in all, the food at Ang Mo Kio Block 347 was pretty good and better than I expected. The prices are also decent if you're earning in SGD.
If you're earning in Ringgit, try not to convert!
Do give this place a try if you happen to be in the vicinity and if you want some zi char.
---
Related articles:
Nakhon Kitchen Thai Restaurant (Singapore)
Shangri-La Hotel Buffet Review (Singapore)
The Halia Review (Botanic Gardens)
Review Of The Bird Southern Table And Bar
Ming Fa Fishball Bak Chor Mee Singapore
Omakase Burger @ Picnic Wisma Atria (Singapore)