Fire Amid The Water is a side quest in Judgment of Atlantis in Assassin's Creed Odyssey.
Your task is to craft some legendary weapons and find the Forge of Atlantis.
Here's a walkthrough of Fire Amid The Water in AC Odyssey.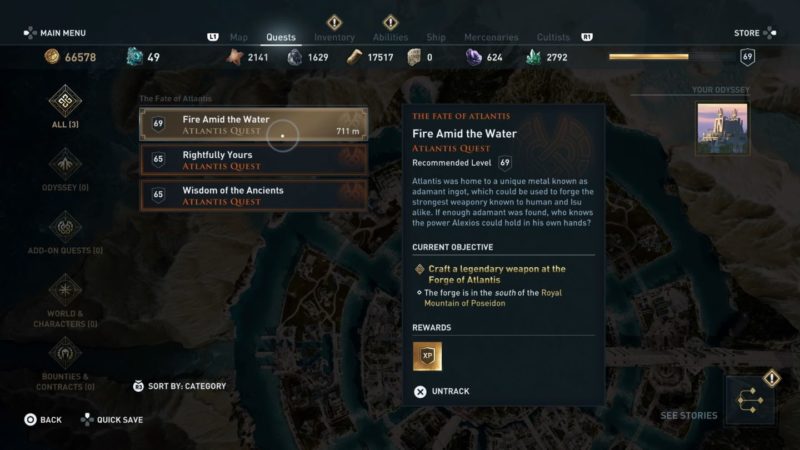 This quest is recommended for level 69 and above, but it differs according to your level.
Find the Forge of Atlantis
This quest was probably activated after you found the third adamant ingot.
The Forge of Atlantis is located at the exact place shown in the map below, marked by the quest symbol.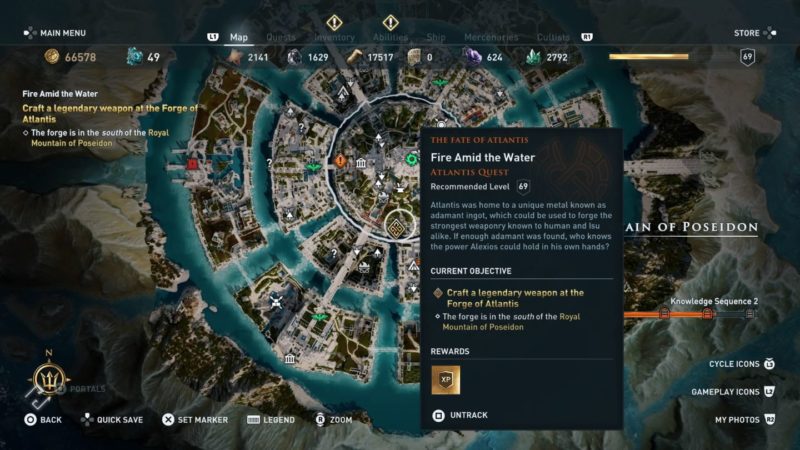 This is also where you can find the blacksmith. At the other end of the room, you will see three special crafting molds.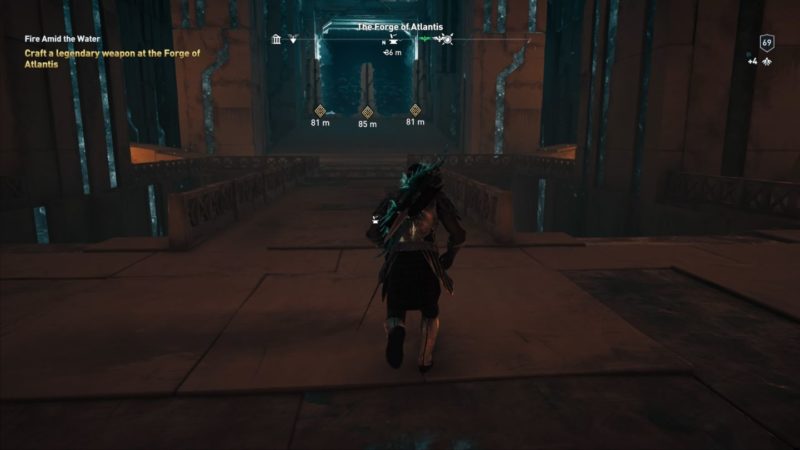 Craft a legendary weapon
Interact with one of the molds and choose a weapon to create. You need at least 3 adamant ingots.
I chose the warrior weapon.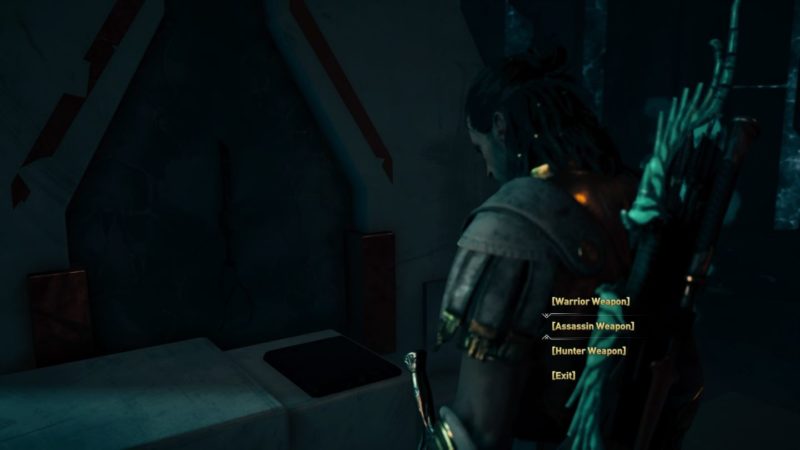 After crafting the warrior weapon, you'll get an Isu-Forged Warrior's Blade.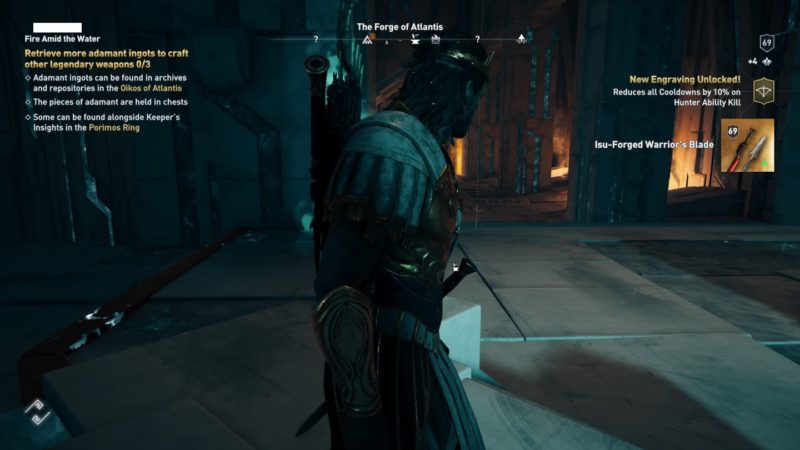 Below are the stats for the legendary blade.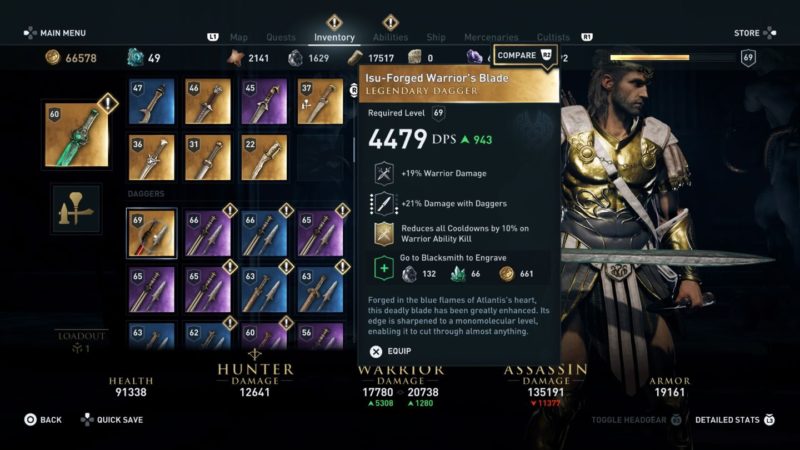 Once you're done with this, you still need to look for adamant ingots. This is for crafting the other two legendary weapons.
You can find adamant ingots inside repositories and archives that are scattered all around the map.
That's about it for now.
---
Related articles:
Rightfully Yours: Assassin's Creed Odyssey Walkthrough
Blood Gets In Your Eyes: Assassin's Creed Odyssey Wiki
Most Adamantly: Assassin's Creed Odyssey Walkthrough
7 Best Zombie Survival Games Of All Time
A Complete Education (Keeper's Insights Location) – AC Odyssey
In Dreams: Assassin's Creed Odyssey Walkthrough