Blacksmith's Blues is a side quest (priority) in Final Fantasy XVI.
Your objective is to help find a certain leather for Blackthorne. Completing this quest will grant you access to new armor.
Here's a walkthrough and guide of Blacksmith's Blues in Final Fantasy 16.
To begin the quest, head to the quest marker shown in the map below.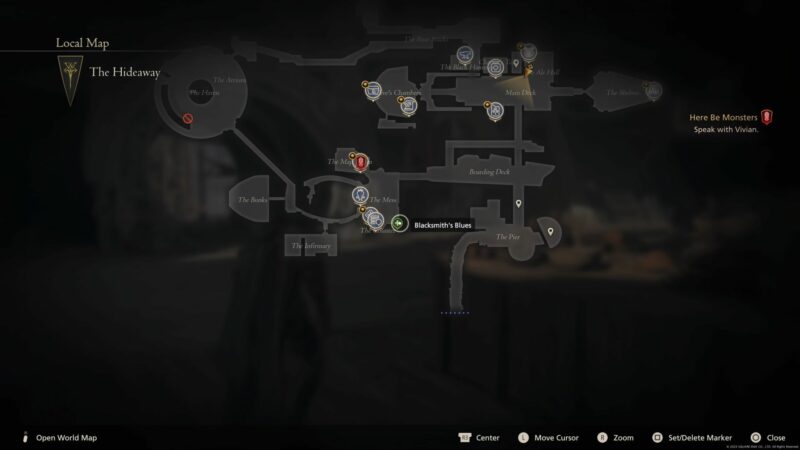 Talk to August.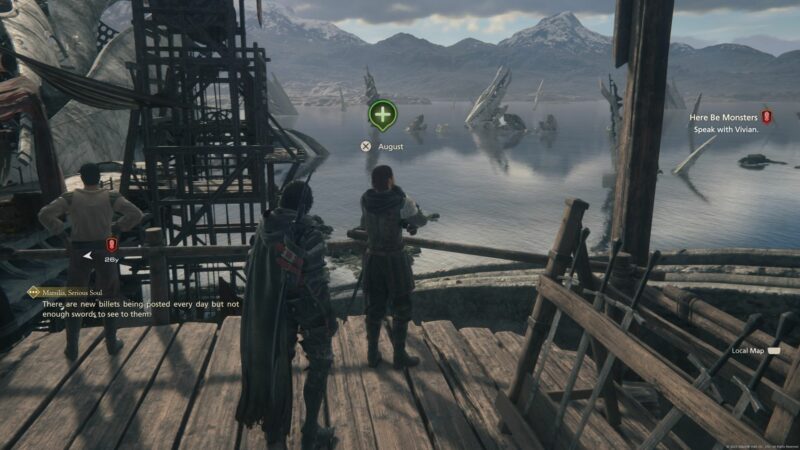 Speak with Blackthorne
Head to the blacksmith Blackthorne to ask about his issues.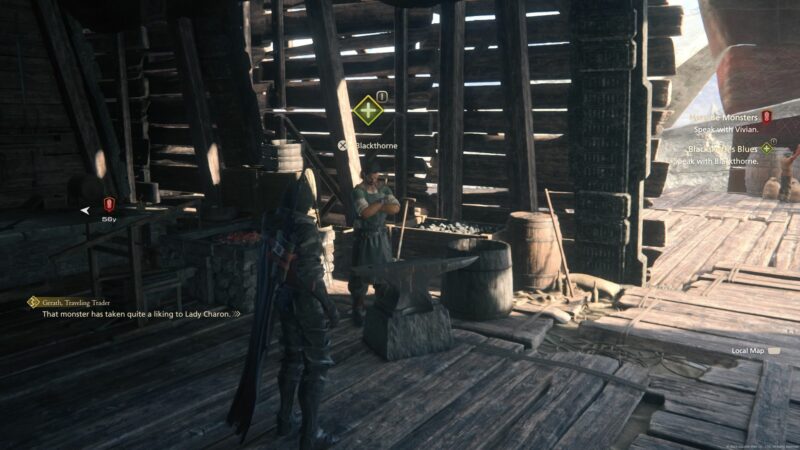 Speak with Charon
After learning about a particular item, talk to Charon as she sold it.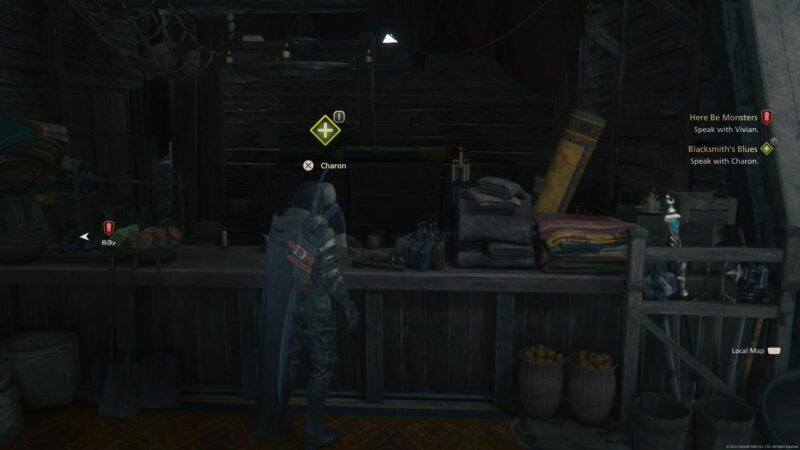 How to find the Griffin (Dozmare)
To look for the person who made the equipment, you need to find a Griffin as the person is also hunting one.
Go to the Moogle to ask him about the Griffin sightings.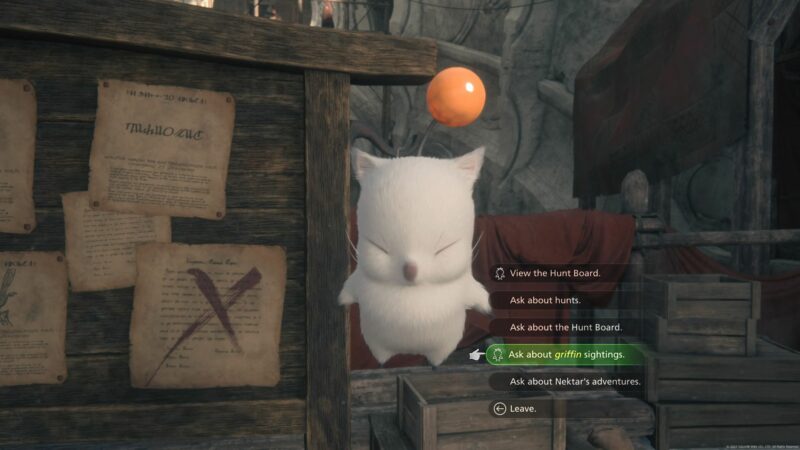 You'll learn that the Griffin is at the west gate of Caer Norvent.
Use the world map and fast travel to Lostwing.
Then, head south from Lostwing all the way to the west gate of Caer Norvent as marked in the map below.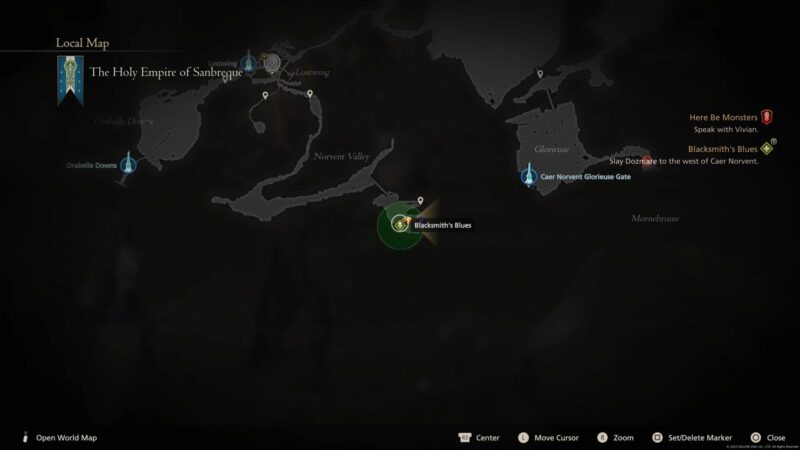 You'll find Dozmare the Griffin when you reach the area. Slay this beast.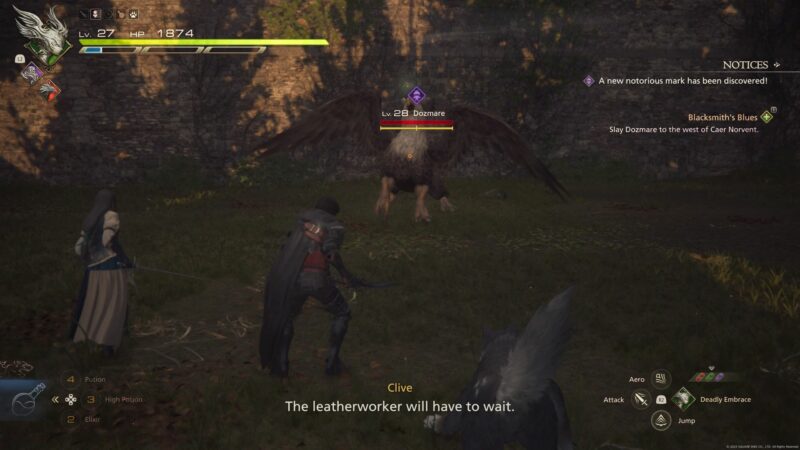 After the battle, you'll also gain Scarletite which is a crafting material.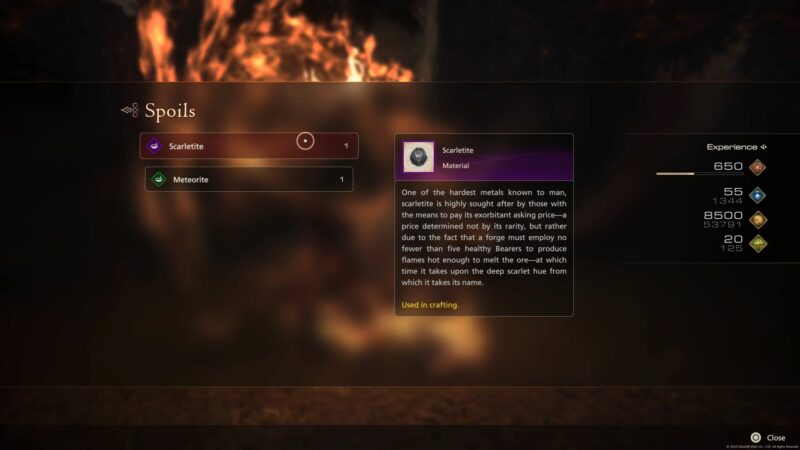 Speak with the injured man
Talk to the wounded tanner nearby. You will receive a treated leather as reward.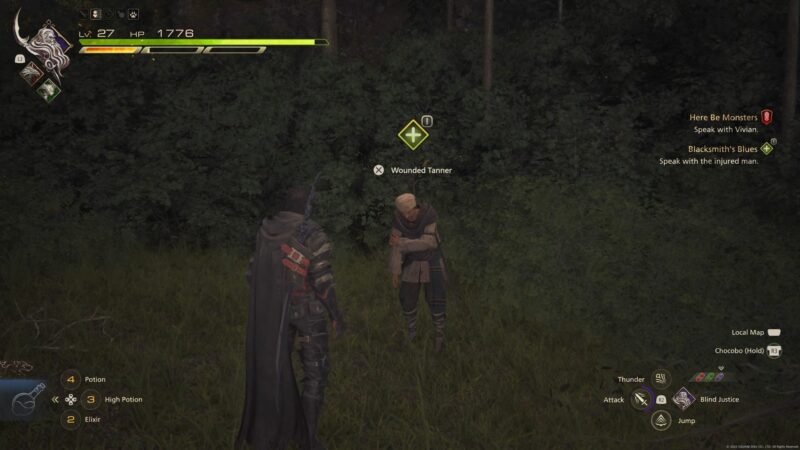 Return to Blackthorne
Finally, go back to the hideaway and talk to Blackthorne. Give the treated leather to him.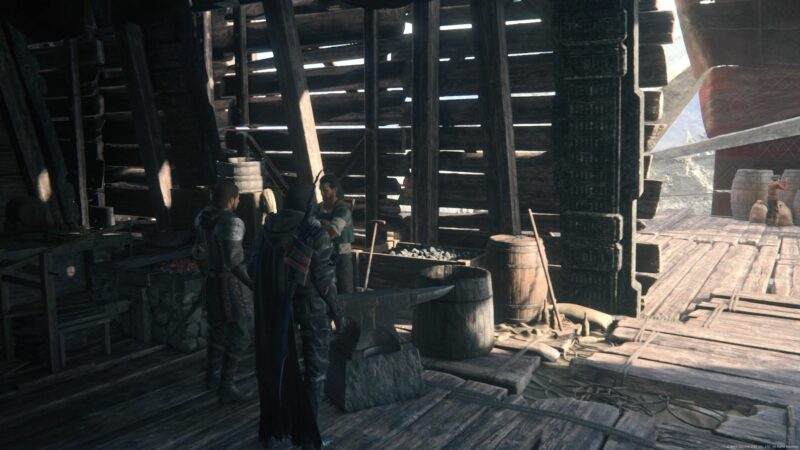 The quest ends here. You will obtain a Drakeslayer's Belt Design Draft.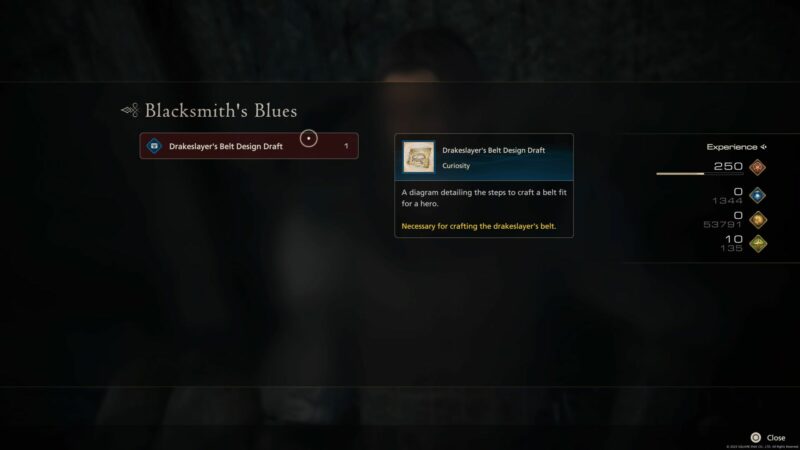 When you have all the materials, you can now ask Blackthorne to craft Drakeslayer items.
The Drakeslayer's belt requires Electrum. Here's how you can get Electrum.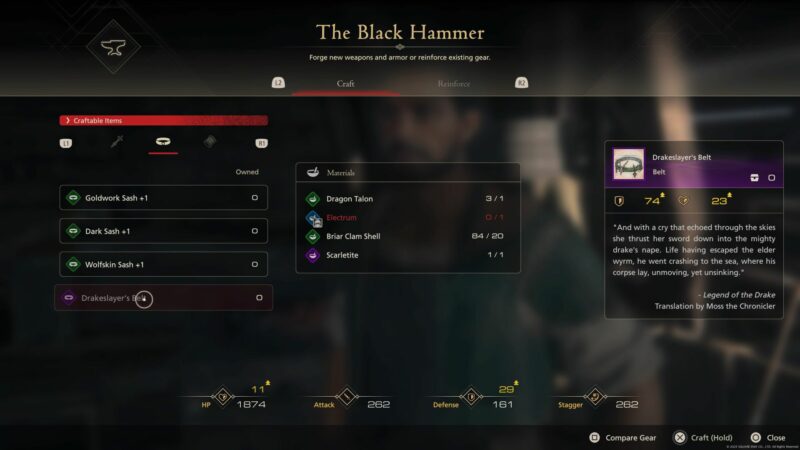 ---
Related articles:
Final Fantasy XVI: A Culinary Pilgrimage Walkthrough