A Bone to Pick is a side quest in the hideaway of Final Fantasy XVI.
Your objective is to help Torgal get bones from elder antelopes.
Here's a walkthrough and guide of A Bone to Pick in FFXVI.
To begin the quest, go to the Missives in Clive's chamber.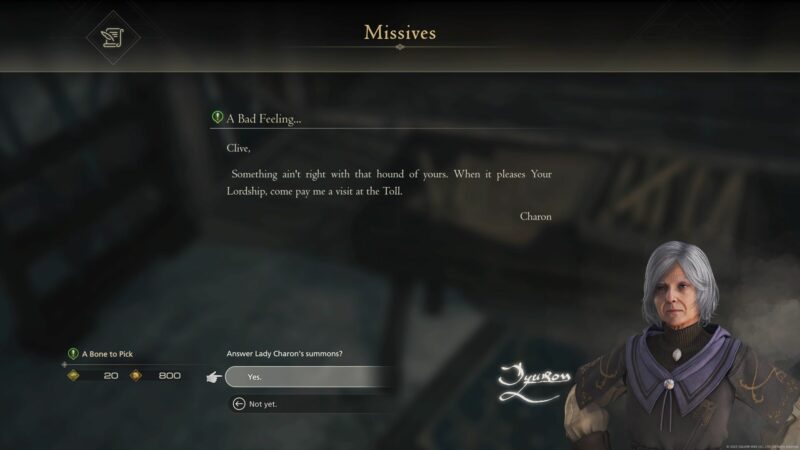 Speak with Charon
Talk to Charon about the letter regarding Torgal's appetite.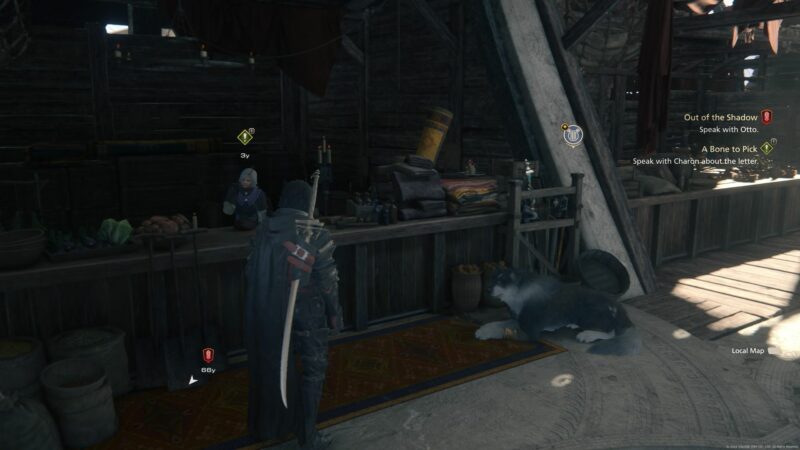 Speak with Harpocrates
Next, consult Harpocrates on this matter.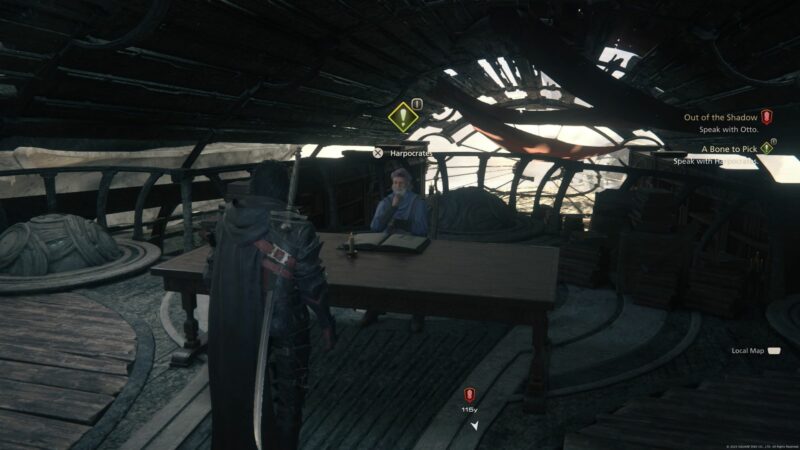 Slay elder antelopes
You will need to find bigger bones for Torgal. Go to Martha's Rest first.
Then, head east to Cressida as marked in the map below.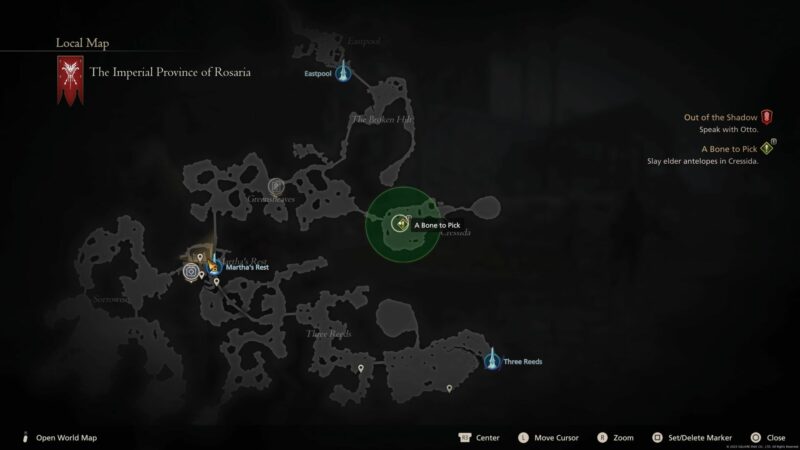 You'll find elder antelopes. Slay them all.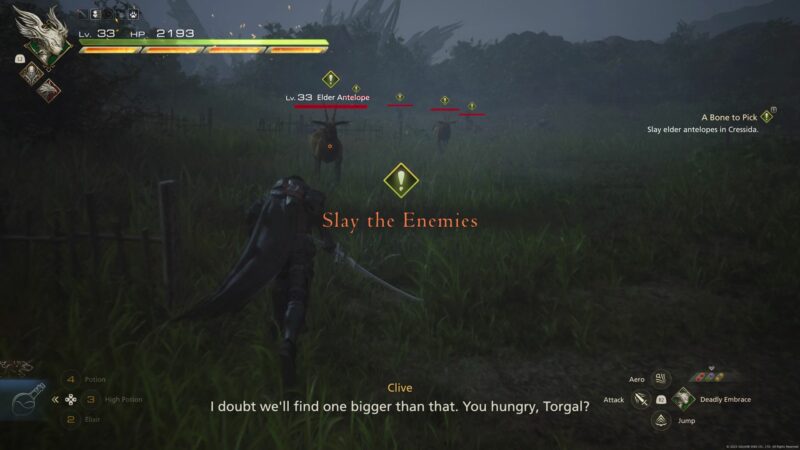 Return to the hideaway
Go back to the hideaway and speak with Charon.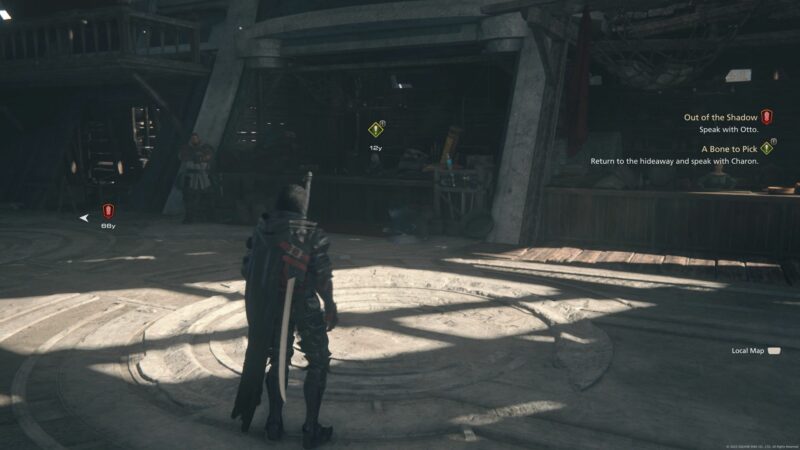 Speak with Harpocrates again
Go to the shelves again to meet Harpocrates.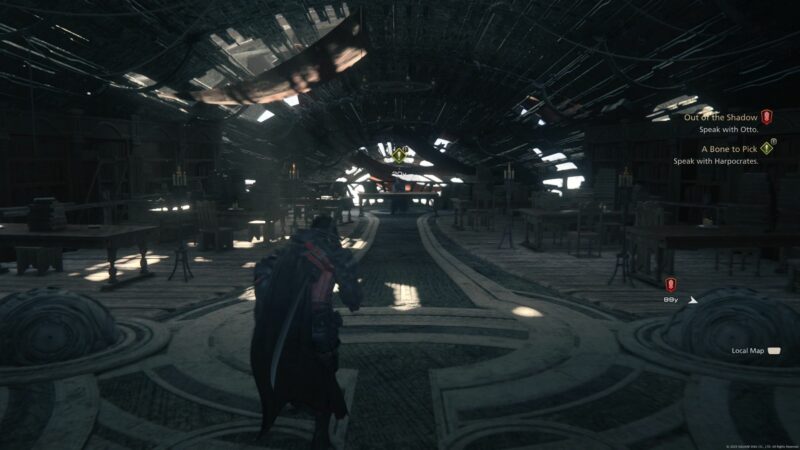 The quest ends here. You'll get Cavall's Fang which is an accessory for Torgal.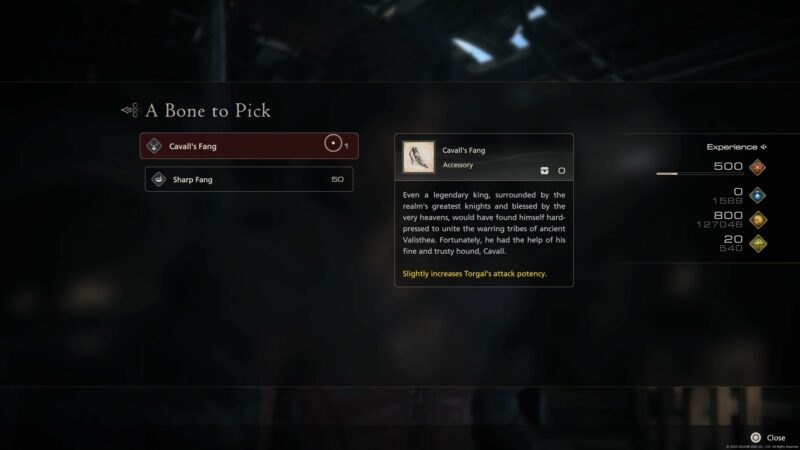 ---
Related articles:
Final Fantasy XVI: Blacksmith's Blues 2 Walkthrough