Pride Comes Before A Fall is a side quest available in Final Fantasy 16.
Your objective is to defeat a few Imperial soldiers in training.
Here's a walkthrough of Pride Comes Before A Fall in Final Fantasy XVI.
To begin the quest, head to the Imperial Training Grounds as marked in the map.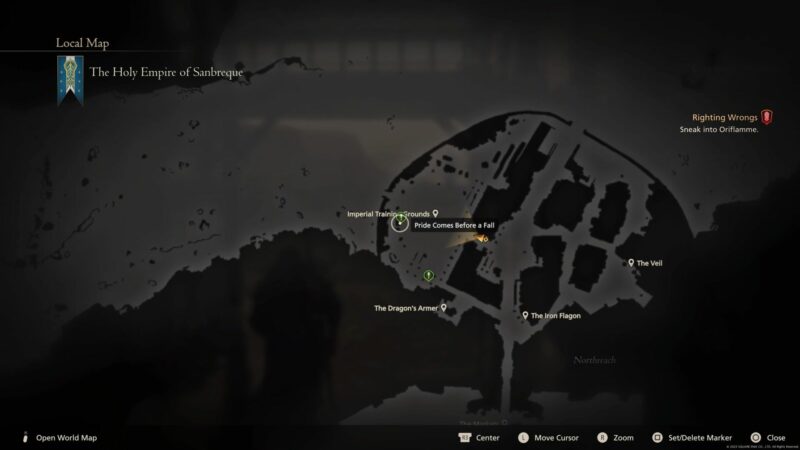 Talk to Leon the Garrison Soldier.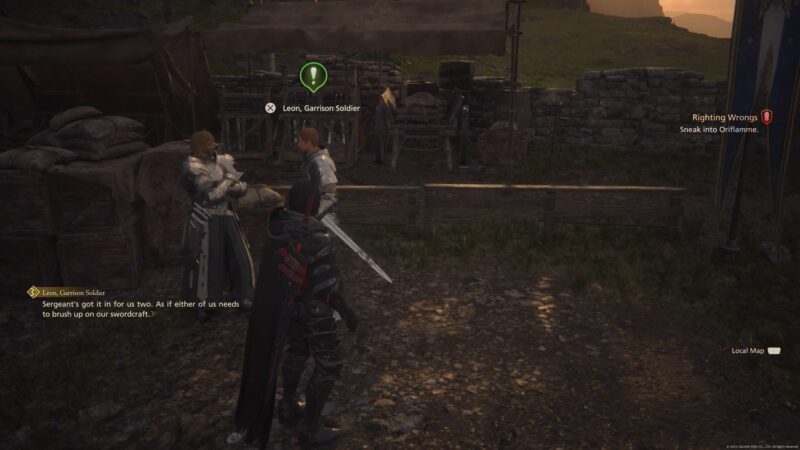 Best the Imperial soldiers in combat
You will have to defeat Leon first.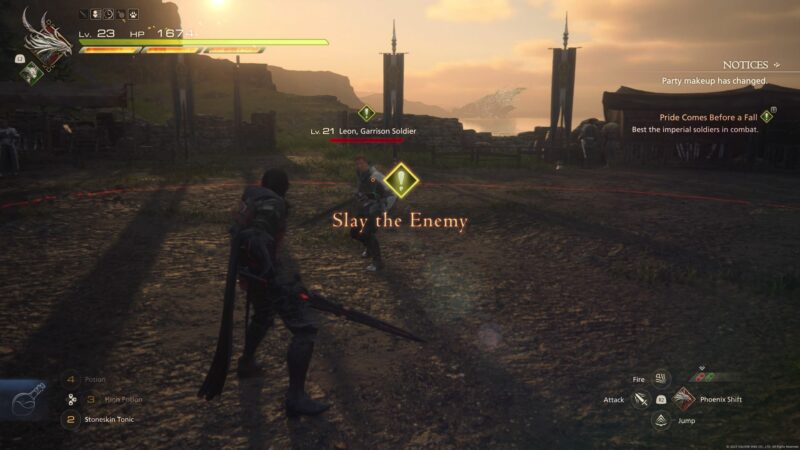 Next, his friend Robin wants to fight as well. You'll defeat the two of them easily.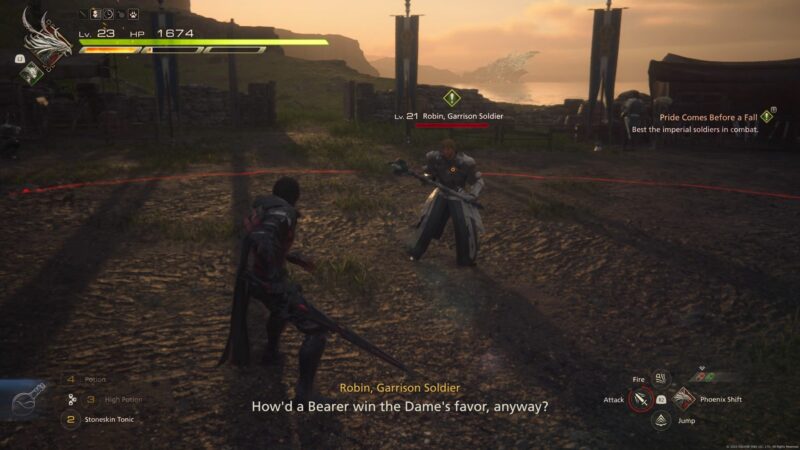 The quest ends after.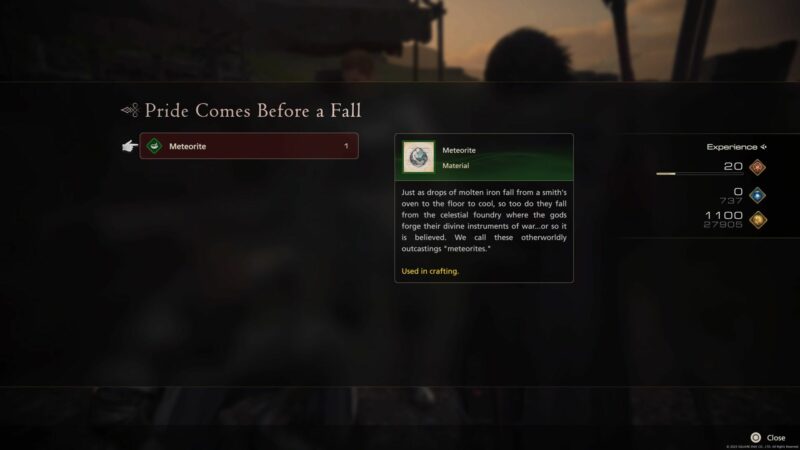 ---
Related articles:
Final Fantasy 16: The Want Beyond The Wall Walkthrough