Friend of the People is a side quest available in Final Fantasy 16.
Your objective is to deliver comestibles to three Bearers.
Here's a walkthrough of Friend of the People in Final Fantasy XVI.
To begin the quest, go to the quest marker shown in the map below.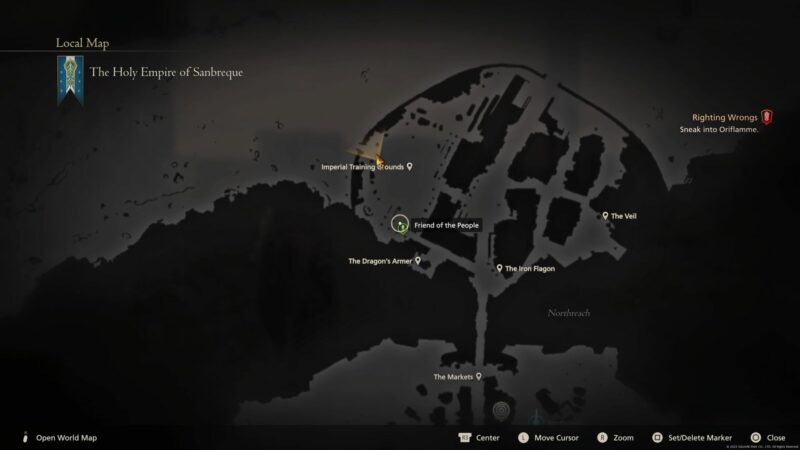 Talk to Mathieu who is an Oriflamme Official.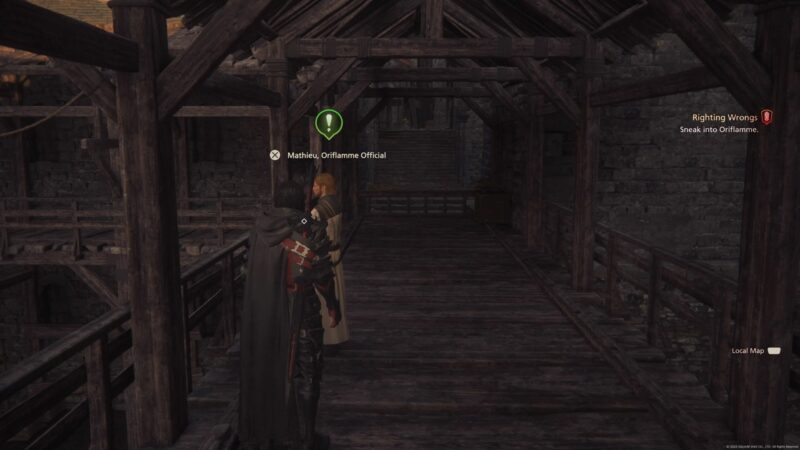 Deliver the comestibles to the Bearers
There are three Bearers you need to talk to.
The first one is drying the laundry.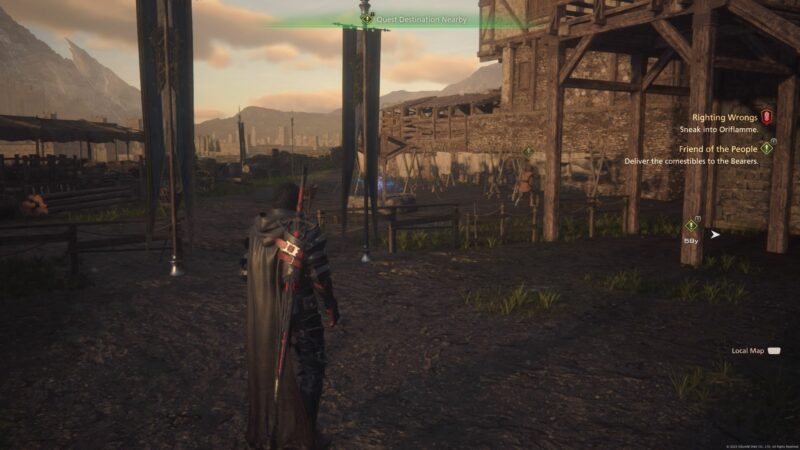 Next, talk to the lady who is heating up the coal.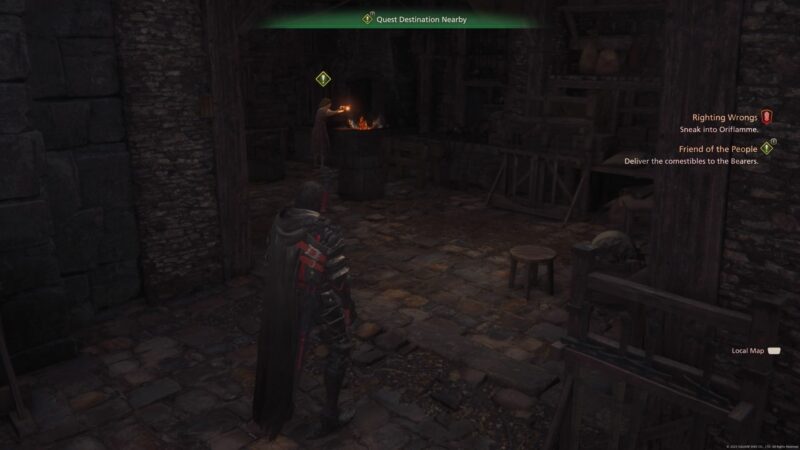 Lastly, talk to the guy who is healing a soldier in the training grounds.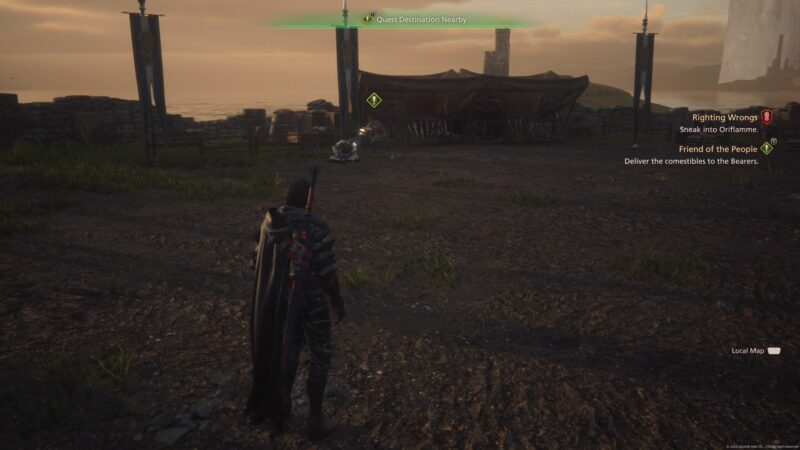 Report to the Veil
Head to the Veil and talk to the courtesan there.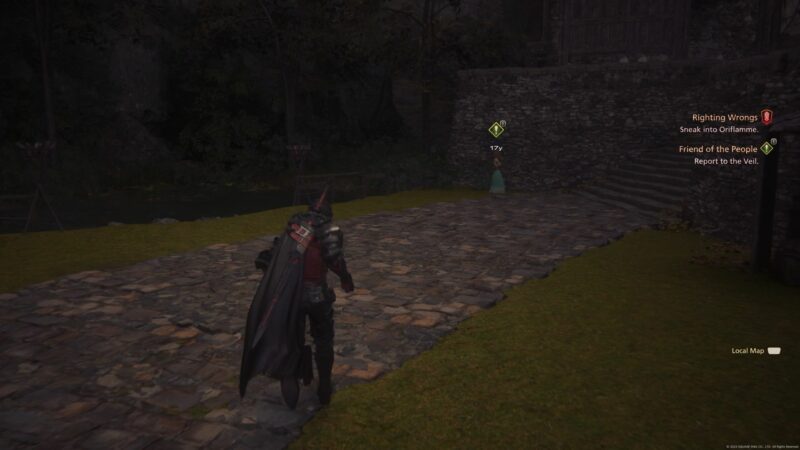 The quest ends here.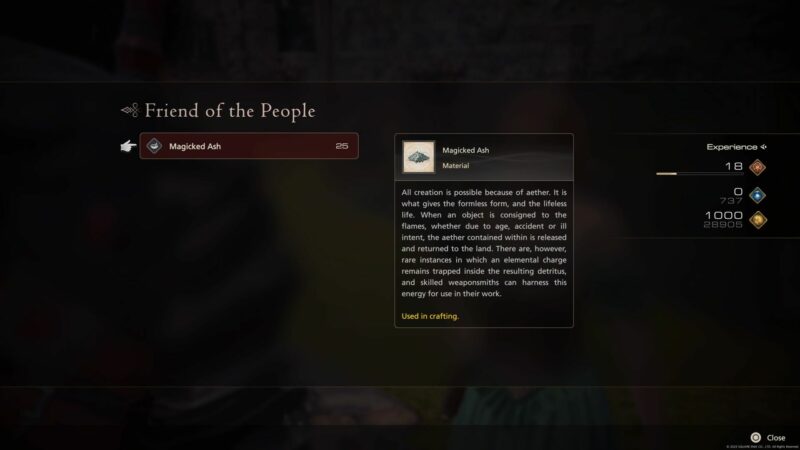 ---
Related articles:
Final Fantasy 16: Pride Comes Before A Fall Walkthrough