Speedy Pokemon are great in dodging attacks and essentially not get damaged so easily.
It is pretty annoying if you're faced with a quick or swift opponent and your Pokemon keeps failing to attack the opponent.
Here are some of the fastest Pokemon of all time and this list is determined according to their base speed.
1. Deoxys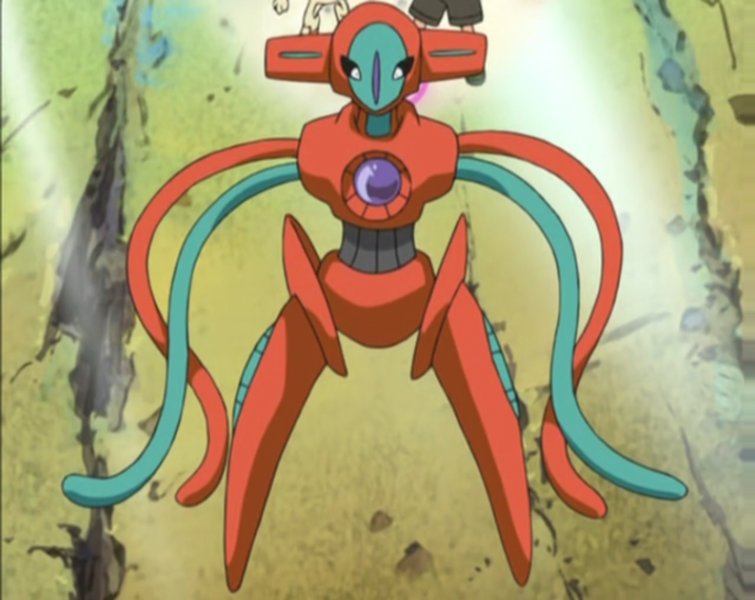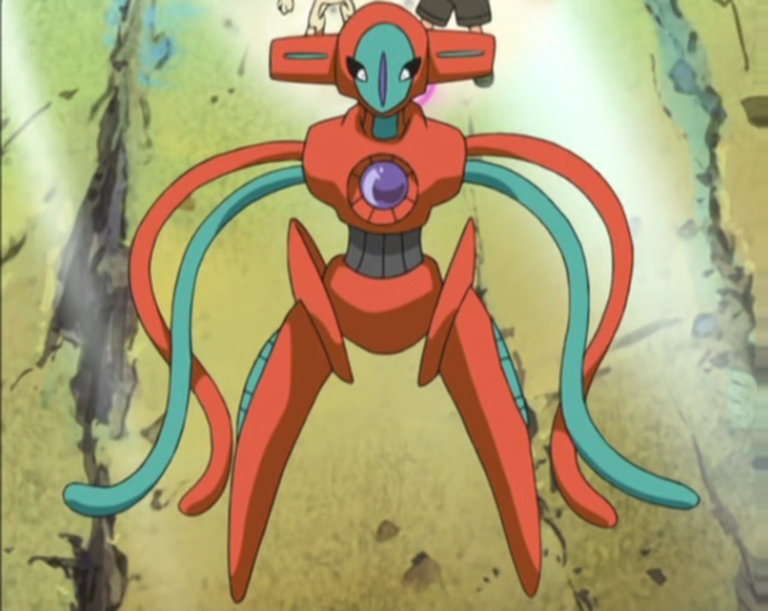 The fastest Pokemon on this list is Deoxys and it is a mythical psychic type Pokemon from the 3rd generation. It doesn't evolve, but it has three other Formes.
Deoxys can turn into either the Attack Forme, the Defense Forme or the Speed Forme. When it changes into the Speed Forme, it becomes the fastest creature ever.
This Pokemon looks like an alien with very long hands or tentacles. It is blue and red in color. Depending on its Forme, it changes looks. Deoxys is known to be extraterrestrial, and came from a meteor. It is apparently the result of a virus mutation in space.
It is a pretty deadly Pokemon, not just for its speed but also for its psychic abilities. Deoxys has pretty high overall base stats, and they change according to Forme. When it turns into the Speed Forme, its base speed is a whopping 180 points.
2. Ninjask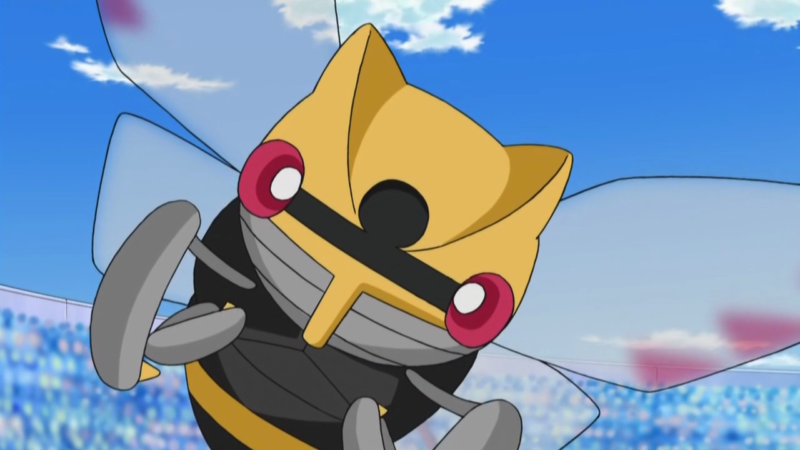 Next up is Ninjask, a bug and flying type Pokemon from the 3rd generation. This Pokemon is the evolved form of Nincada.
Resembling a cicada, Ninjask is pretty small and has wings on its back. It is known to be a really fast Pokemon that is capable of evading almost any attack. As it moves really quickly, it may even seem to be invisible. This Pokemon can normally be found in the forests where it feeds on tree sap.
It has overall low base stats, but its speed of 160 points makes it one of the top two fastest Pokemon.
3. Electrode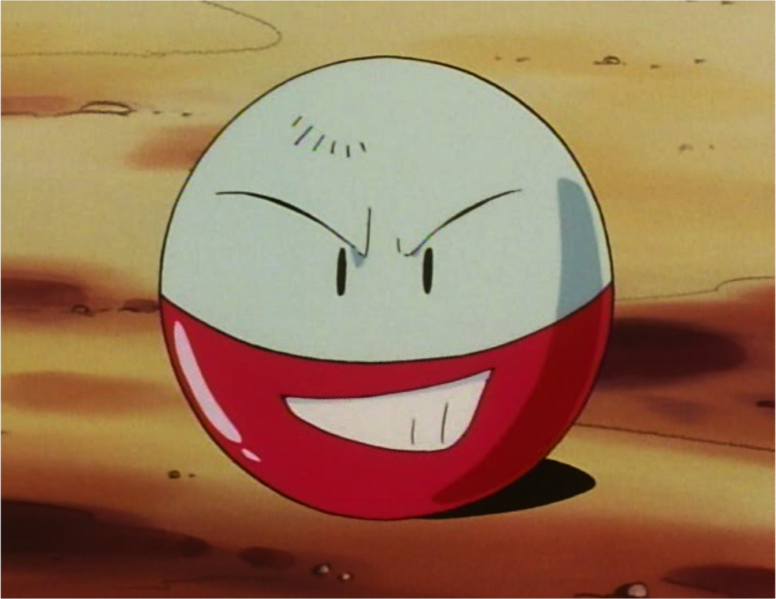 Electrode is an electric type Pokemon from the 1st generation and it is the evolved form of Voltorb. This red and white ball doesn't look that quick but surprisingly it does have incredible speed.
You can find it living in power plants as Electrode loves to consume electricity. This Pokemon is also the reason for many blackouts. The funny thing is, when it consumes more electricity, it moves even faster.
It has overall okay base stats, but it has a pretty high speed of 140 points, making it one of the quickest Pokemon alive.
4. Jolteon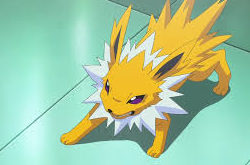 Eevee is capable of evolving into eight different forms if you count all of the generations. Jolteon is one of the first possible evolved forms of Eevee and is an electric Pokemon from the 1st generation.
This lightning cat has spiky fur all around its neck and body. Jolteon is capable of making its fur as sharp as needles and also use the fur to amplify electric energy. It is known to be one of the strongest electric Pokemon as well.
Jolteon has overall decent base stats, with speed (130 points) at the top, followed by its special attack.
5. Aerodactyl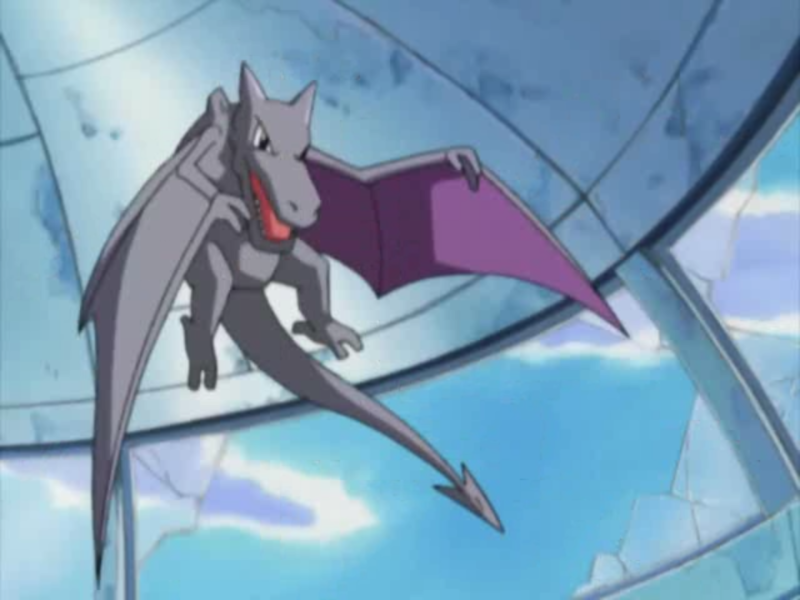 Number 5 is Aerodactyl, a rock and flying type Pokemon from the 1st generation. Although it can't evolve into any Pokemon, it can however, mega evolve into Mega Aerodactyl.
This fossil type Pokemon is grayish in color and has huge wings that are stuck to its hands. Despite its carnivorous look, it actually consumes fruits. This Pokemon is normally seen flying really fast in the skies with its high pitch cries.
Like Jolteon, Aerodactyl also has a really high speed of 130 points. However, Mega Aerodactyl is even faster with a speed of 150, if you want to count mega evolutions.
6. Mewtwo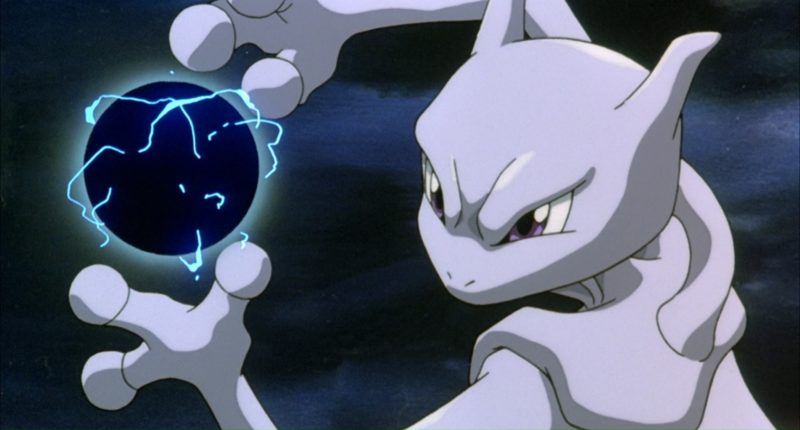 Mewtwo also happens to be on this list and it's a legendary psychic type Pokemon from the 1st generation, usually dubbed as one of the strongest Pokemon ever.
Like most legendaries, it can mega evolve into either Mega Mewtwo X or Mega Mewtwo Y.
This Pokemon was first created from a DNA experimentation based on Mew that made it super strong, as seen in one of the earliest anime. It is capable of many things, including levitation and mind control.
Mewtwo and Mega Mewtwo X has the same speed (130 points) but Mega Mewtwo Y has a speed of 140, making it one of the fastest Pokemon of all time. As far as base stats are concerned, there's no doubt that they have amazing overall stats.
7. Crobat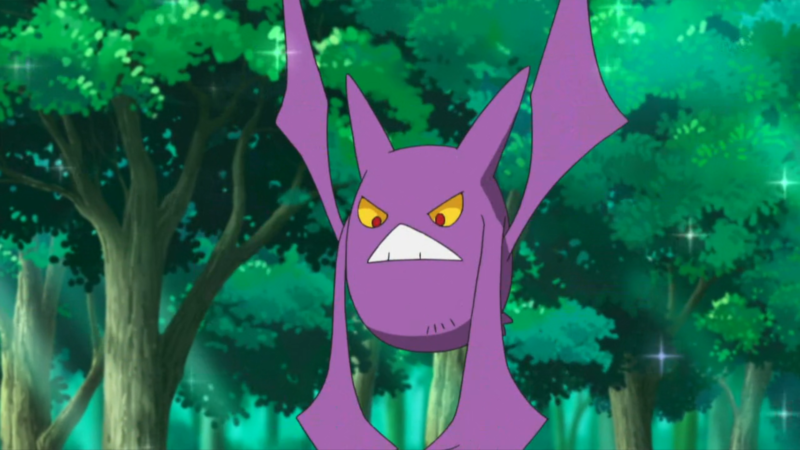 Next on this list is Crobat, a poison and flying type Pokemon from the 2nd generation. It is the evolved form of Golbat.
This bat-like Pokemon has two pairs of wings on its body. Crobat is known to be able to fly continuously by rotating between its front and back pair of wings when it's exhausted. You can normally find it hiding in caves.
Crobat has pretty decent overall base stats, but the winner here is clearly its speed of 130 points.
8. Shaymin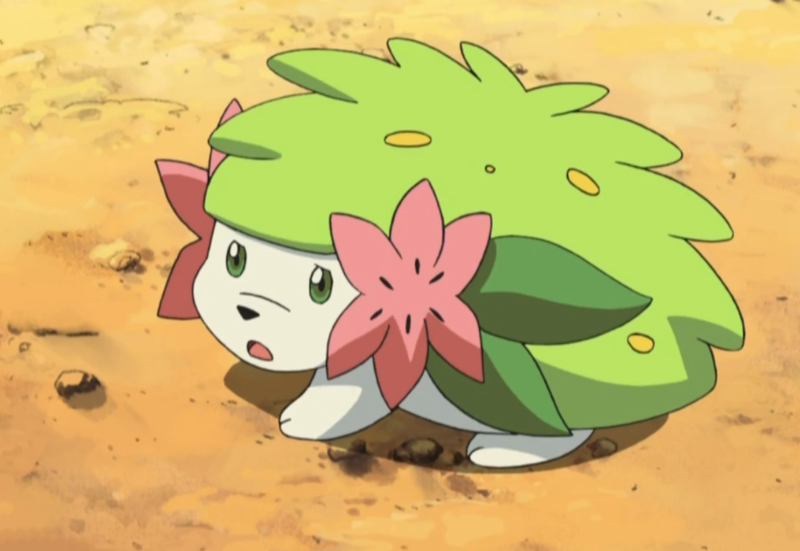 Shaymin is a 4th generation grass type mythical pokemon. It doesn't seem to be able to evolve into any Pokemon but it has a unique Forme. This Pokemon can choose between the original Land Forme or the Sky Forme.
Shaymin looks like a hedgehog but it has grassy fur on its body instead. In its original Forme, it has pink flowers on both sides of its head. When it turns into the Sky Forme, it becomes more like a reindeer (e.g. Bambi) with a thinner appearance. Shaymin has the ability to purify polluted areas using its body.
This leaf-type Pokemon has a high and equal overall base stats in its Land Forme, but when it turns into the Sky Forme, the speed increases to 127 points.
9. Swellow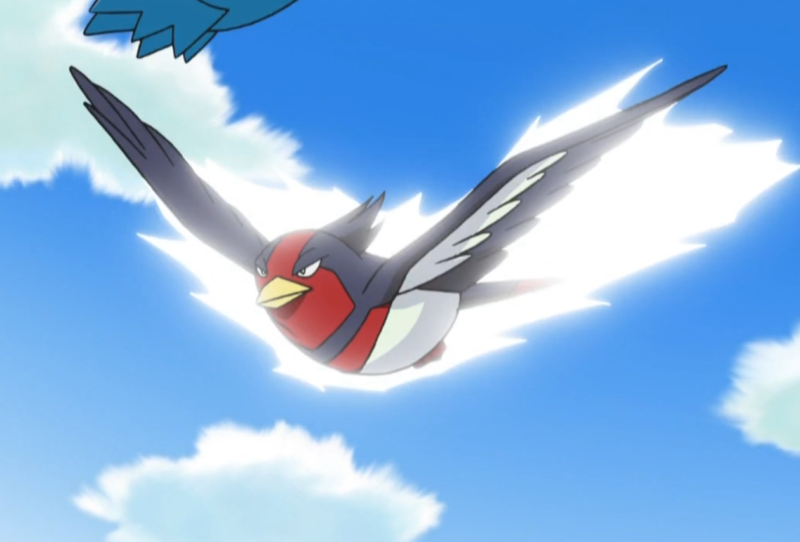 Swellow is a flying and normal type Pokemon from the 3rd generation. It is the evolved form of Taillow.
This bird Pokemon is dark blue and red in color and sort of looks like Pidgeot. It is also known to be good at diving attacks in the air as it uses its speed. Swellow normally goes after Wurmple as its prey.
This Pokemon has overall low or average base stats but it does have a really high speed of 125 points, and makes this top 10 list.
10. Darkrai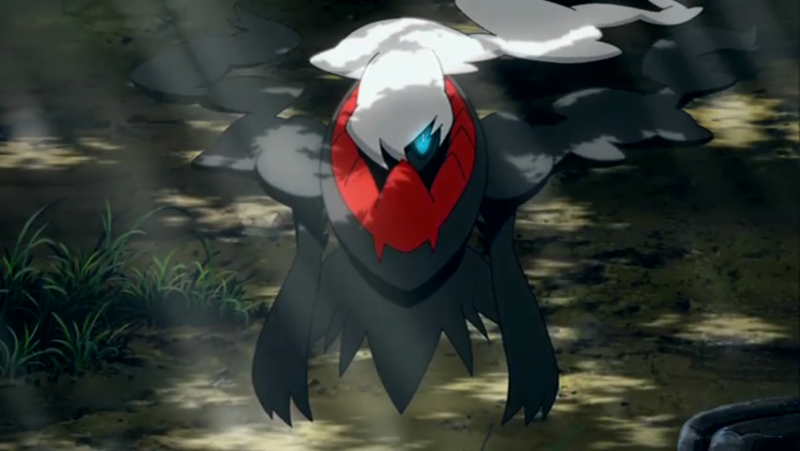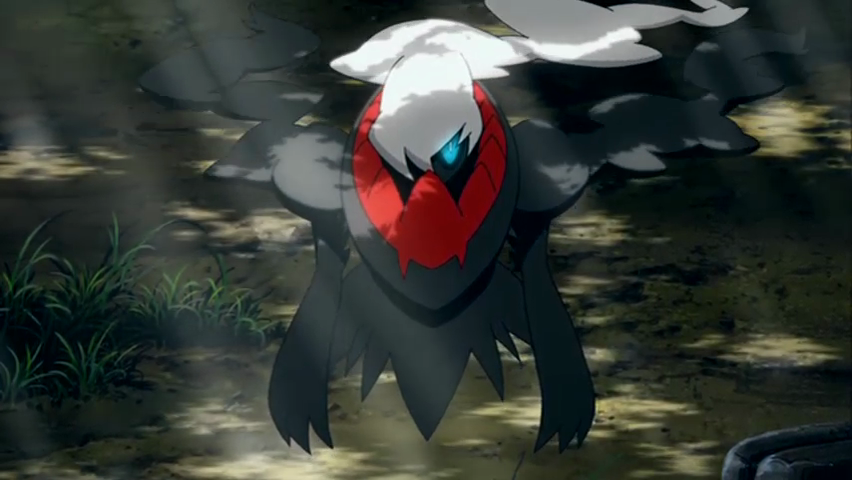 Last but not least is Darkrai, a mythical dark type Pokemon from the 4th generation. So far, it is not known to evolve into any Pokemon and it's part of the Lunar duo with Cresselia.
Darkrai doesn't seem to have legs when it hovers around but its legs pop out when it goes on ground. This dark type Pokemon is known to cause nightmares to people when they sleep. However, such nightmare-inducing capabilities is a defense mechanism, not an intentional one.
This mythical Pokemon has high base stats overall with special attack being its strongest. That said, it also has a high speed of 125 points.
Fastest Pokemon Of All Time?
The top ten above are listed according to which Pokemon has the highest base speed.
Some Pokemon may have the same base speed and have been omitted from the list.
If you do think that other Pokemon that are even faster should have been mentioned above, do leave your comments below.
---
Related articles:
Best Starter Pokemon Of All Time
Top 10 Strongest Fairy Pokemon
Top 10 Best Water Type Pokemon