Death Stranding is Kojima Productions' first big game and reviews are already on two extreme ends.
Fast travel is not available at the start of the game, but there's something similar if you play on.
Here's how you can fast travel in Death Stranding.
Reach Episode 3 of Death Stranding
To unlock a version of fast travel in the game, you need to reach "Episode 3 – Fragile".
This episode unlocks after you leave Port Knot City with Fragile on her company's ship.
She will then offer her service to you – Fragile Jump, where she can take you to some places.

How to use Fragile Jump
Fragile Jump is available to you in any private room.
Click on "Fragile Jump" near the umbrella she leaves in the room. You can then see all the possible jump locations.
This includes safe houses from other players or safe houses you built. This fast travel method seems to only work for cities or main areas.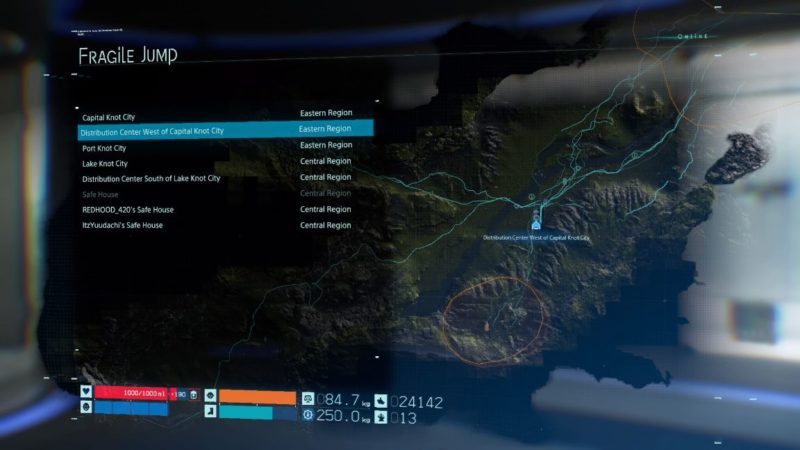 There's a big downside to this service.
If you perform a Fragile Jump, your cargo will be placed in the private locker of your current location.
In short, you can't bring your cargo with you, which somewhat defeats the idea of fast travel.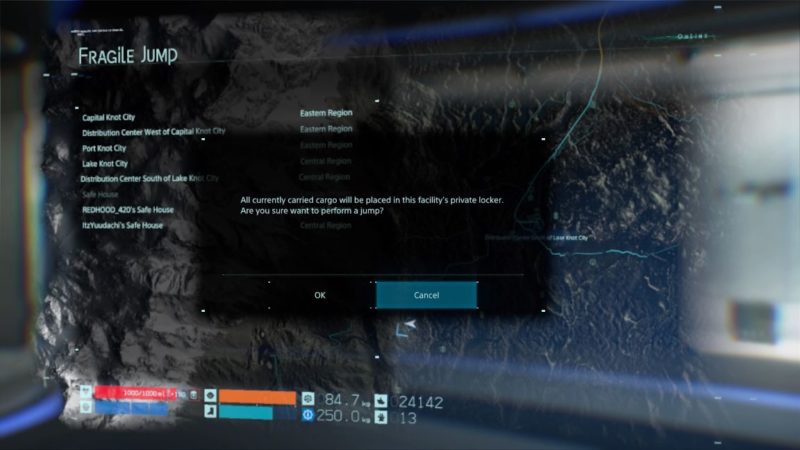 ---
Related articles:
Death Stranding: Order 32 (Old Components) Walkthrough
How To Find Conan O'Brien In Death Stranding
Death Stranding: Order 31 (Film Director) Walkthrough
Death Stranding: Order 30 (Junk Dealer) Walkthrough
Order 29 (Construction Safe House) Guide
Death Stranding: Order 27 (Chiralium Gauge Delivery) Walkthrough