Under Siege is a main story mission in Far Cry: New Dawn involving Prosperity.
You have to look for the scout that's waiting for the Highwaymen to come and defend Prosperity.
Here's a walkthrough of Under Siege in Far Cry New Dawn.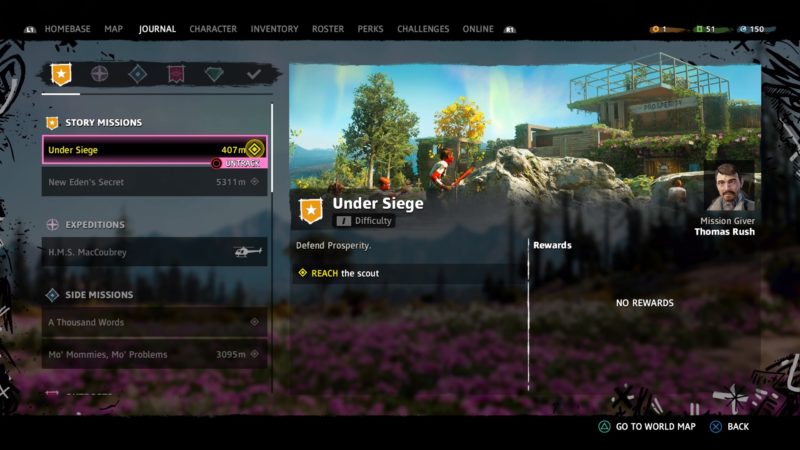 The level of difficulty for this mission is only level 1. You can activate this mission by talking to Thomas Rush in Prosperity.
Reach the scout
Your first objective is to look for a scout. He has went ahead to see if the Highwaymen are coming to attack.
You can find his location in the map.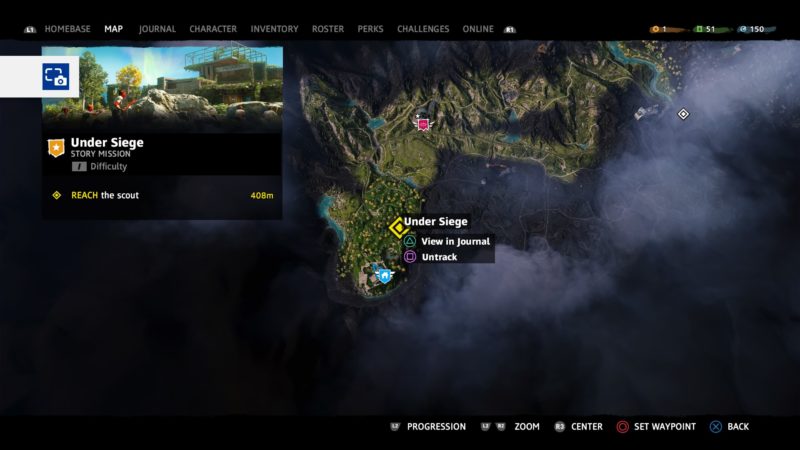 Grab a motorcycle in front of Prosperity and go there.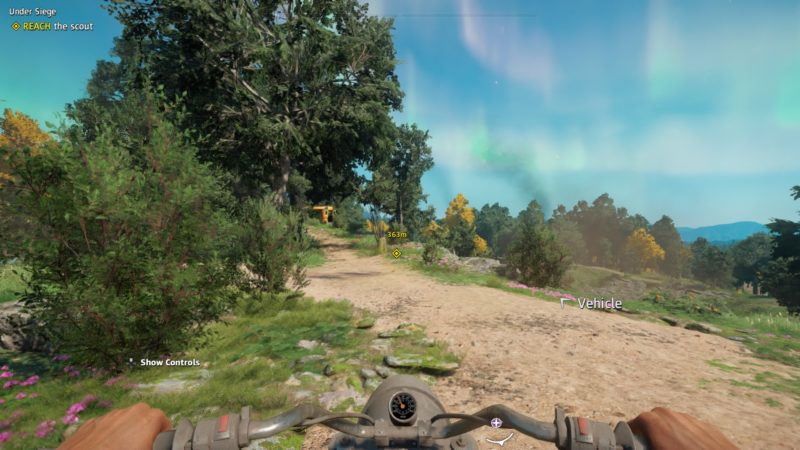 You will see him with the binoculars. Talk to him.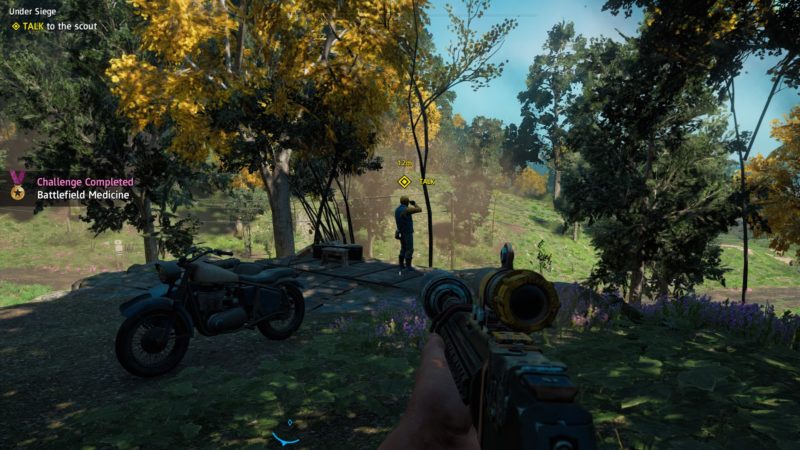 During the cutscene, the Highwaymen are spotted heading towards Prosperity already.
Defend Prosperity
The main objective of this mission is to defend Prosperity from the incoming attacks.
Grab your bike and head back.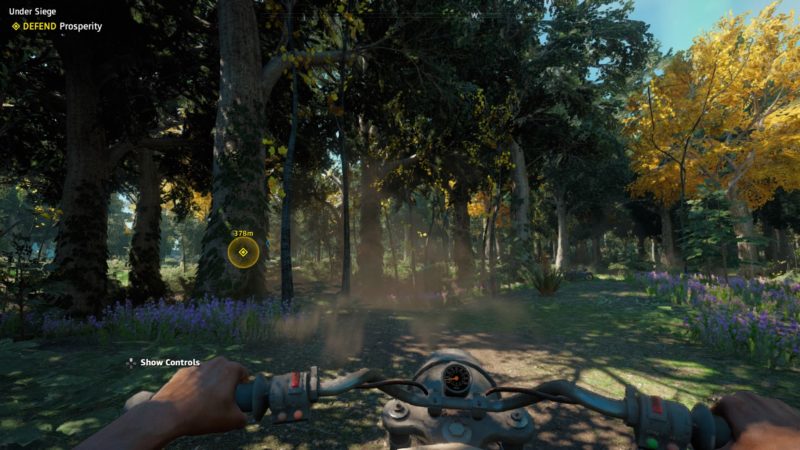 You may encounter some of the enemies along the way. Get to the entrance of Prosperity and kill the Highwaymen who are coming.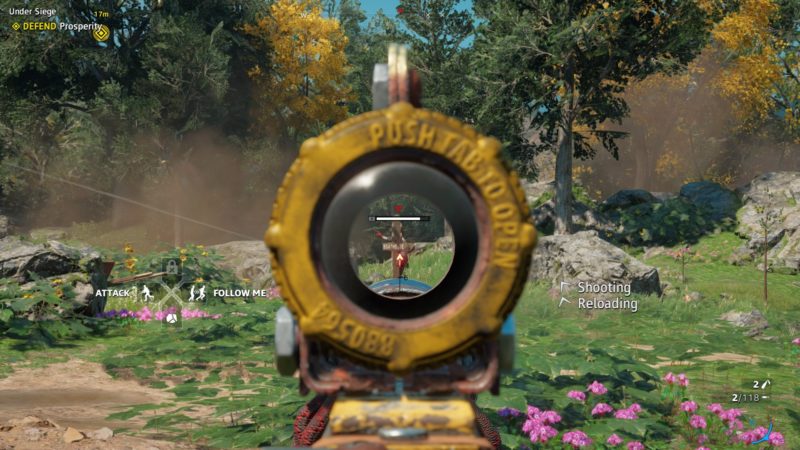 Enter Prosperity
After a short while, they will open the gates. Get into Prosperity to continue the battle.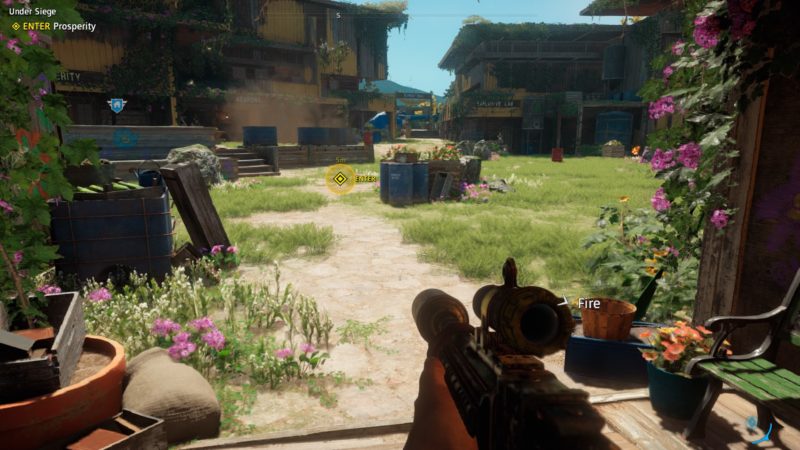 Defend Prosperity
Get towards the barrier and wait for more Highwaymen to come.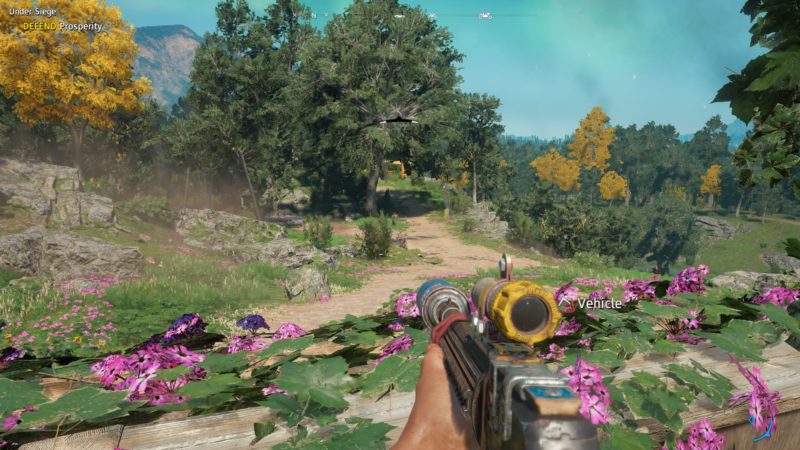 They will either come on foot or in vehicles. An assault rifle would come in handy. There's also an ammo reload section at the corner.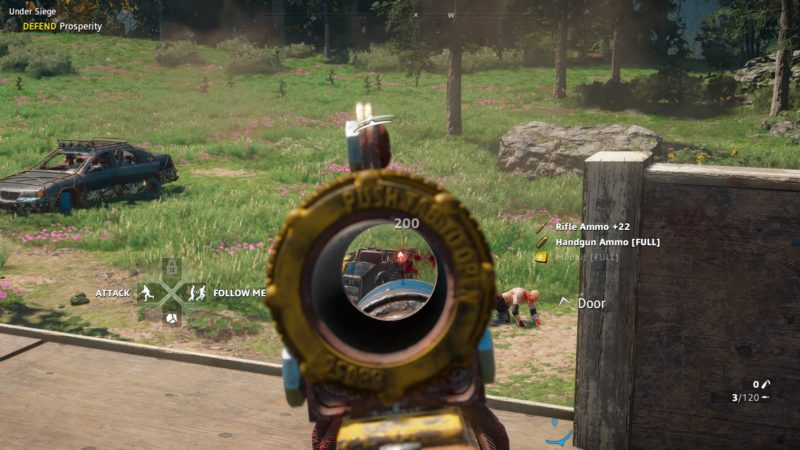 You need to defend two different sides of the wall.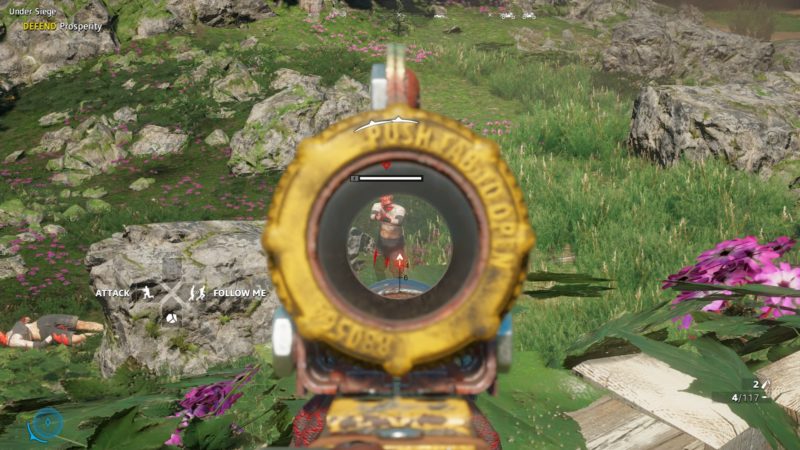 Not long after, they will bring lorries on both sides of the wall. Try to stop them, but you probably can't. I shot the driver and the lorry still collided with the wall.
It then created a walkway for the Highwaymen to come in. Kill all of the Highwaymen before they step into the compound.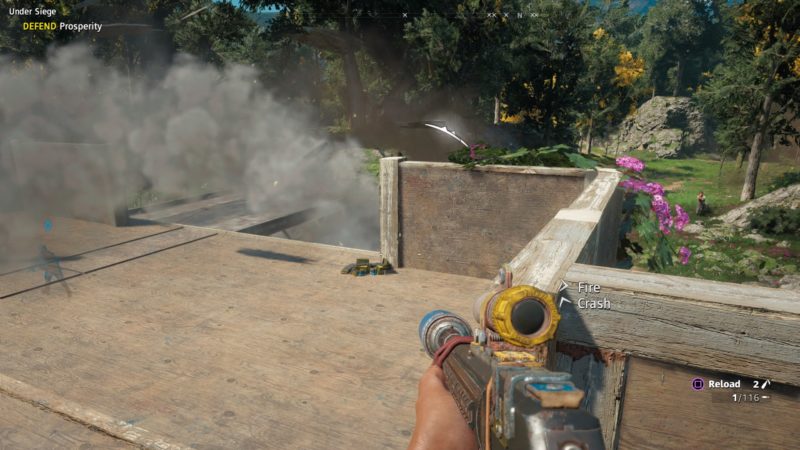 Prevent the Highwaymen from planting bombs
Now, you need to also stop the Highwaymen from planting bombs inside Prosperity.
There may be some of them in the compound. Kill all of them quickly.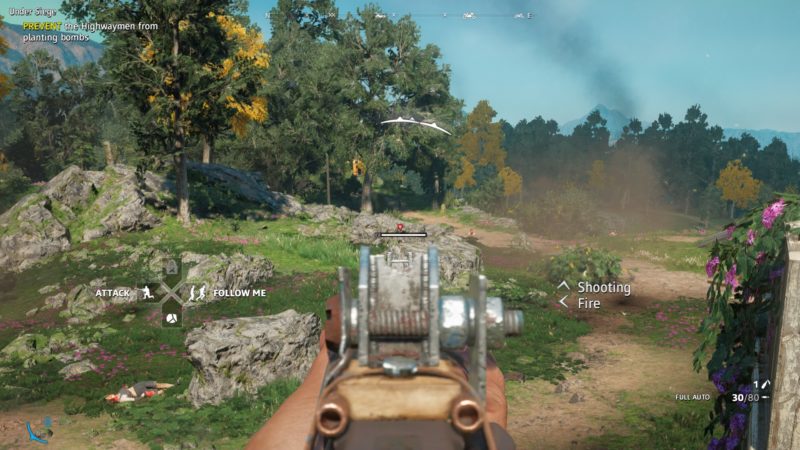 Next, they'll bring in a chopper to get more men inside. Try to eliminate them quickly as well.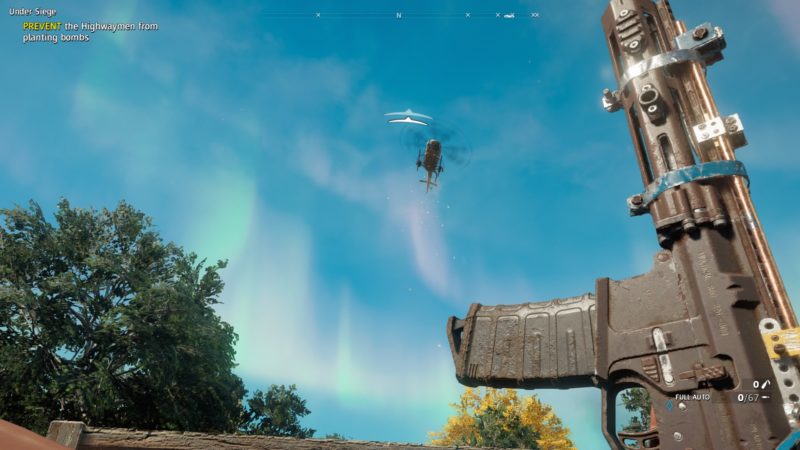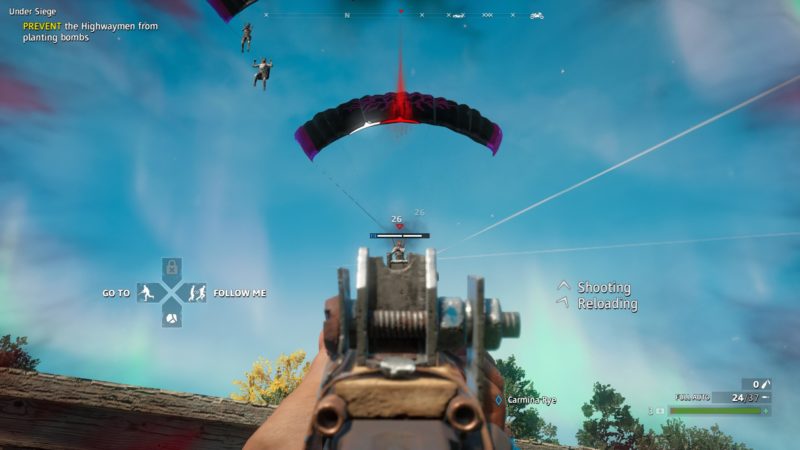 Once they're all down, the mission Under Siege is complete.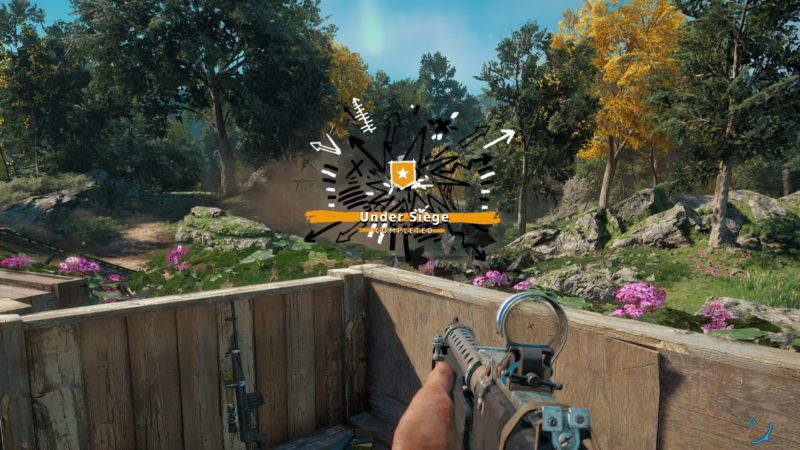 During the cutscene, you will learn that many of Prosperity's members have died. Rush then proposes to meet with the New Eden leaders as they may be able to defeat the Highwaymen.
He has seen two New Edeners get shot plenty of times without dying immediately.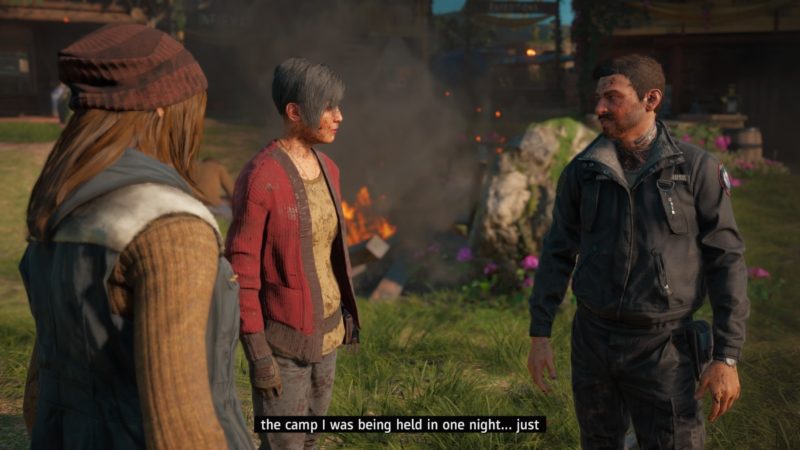 And thus Part 2 of Far Cry begins.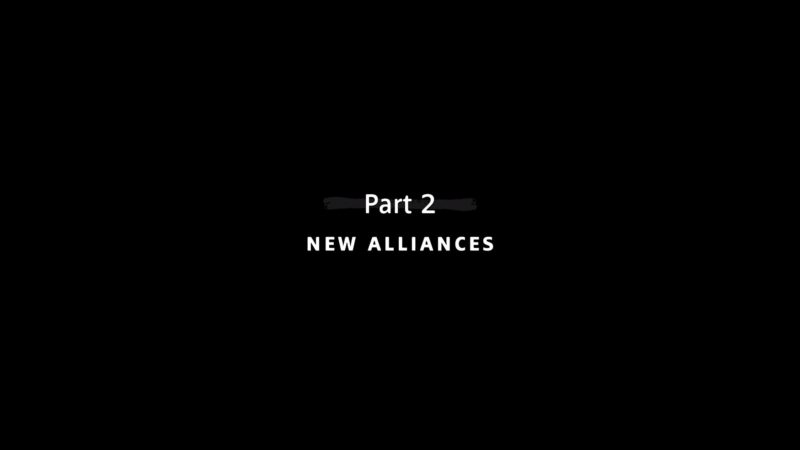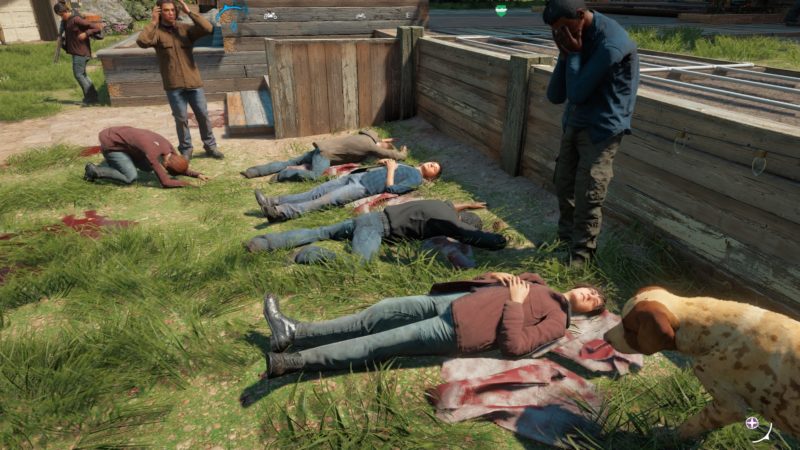 That's it for this mission.
---
Related articles:
Breakout (Walkthrough And Guide) – New Dawn
Far Cry New Dawn: Joseph's Secret (Walkthrough And Guide)
Far Cry New Dawn: The Prophecy (Walkthrough And Guide)
New Eden's Secret (Walkthrough And Guide)
Far Cry New Dawn: Adventures In Babysitting (Walkthrough)
Far Cry New Dawn: How To Liberate Outposts For Ethanol
New Dawn Expedition: H.M.S. MacCoubrey (Walkthrough)
Far Cry New Dawn: Man Eat Dog World (Timber) Walkthrough