To Love A Boar is a side mission in Far Cry: New Dawn involving Horatio.
Your main task is to get to the Highwaymen's camp and save Horatio from a building.
Here's a walkthrough of To Love A Boar in Far Cry New Dawn.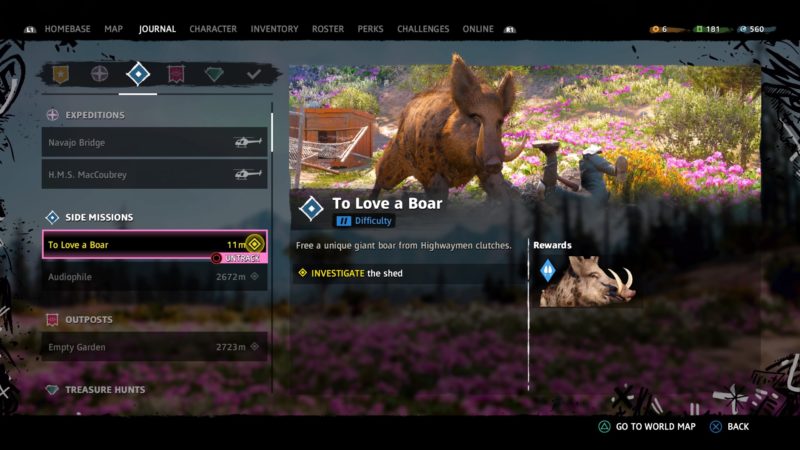 The level of difficulty for this mission is level 2.
Look for Horatio the boar
To begin the mission, get to the exact location shown in the map below.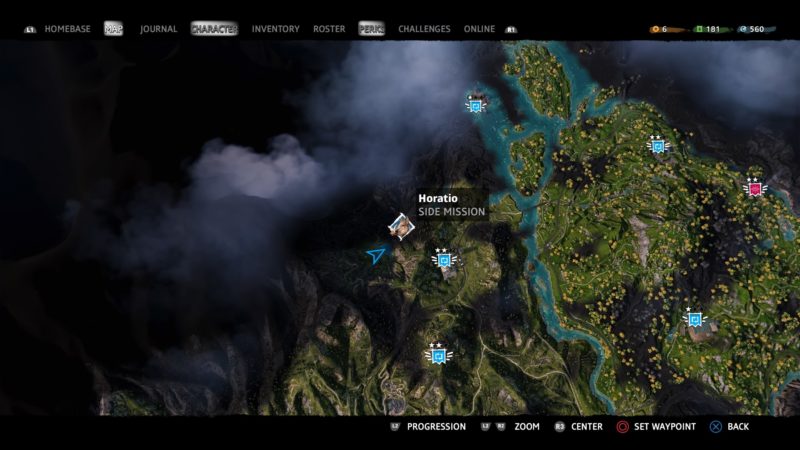 The mission starts as you get there.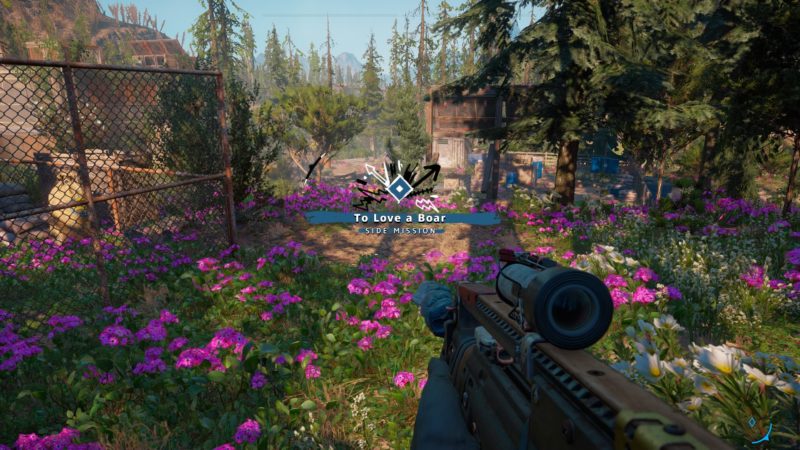 Kill the Highwaymen
Before you can save Horatio, you should clear the area first.
There are plenty of Highwaymen in the area. Get rid of them first.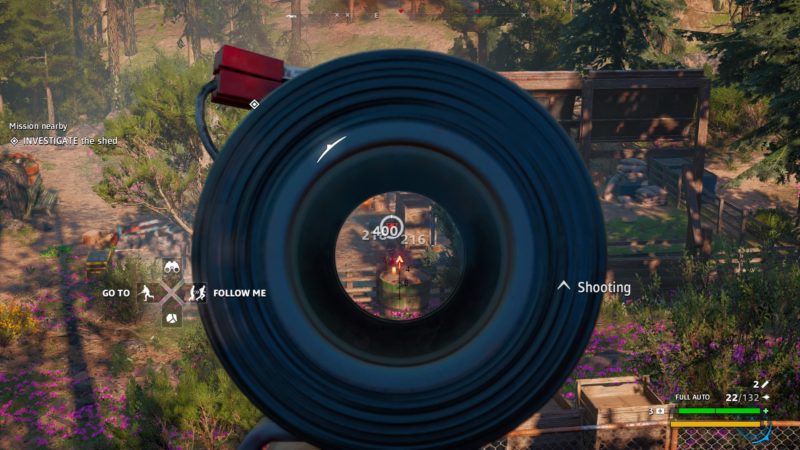 Investigate the shed
Once the coast is clear, get to the shed.
Shoot the lock on the door to release Horatio the boar.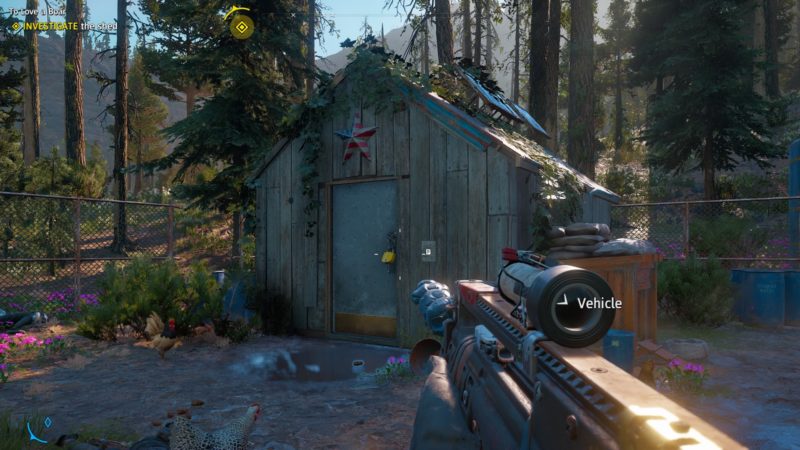 Secure the area
After releasing Horatio, more Highwaymen will appear in the area.
Together with Horatio, kill all of the gunmen who appears.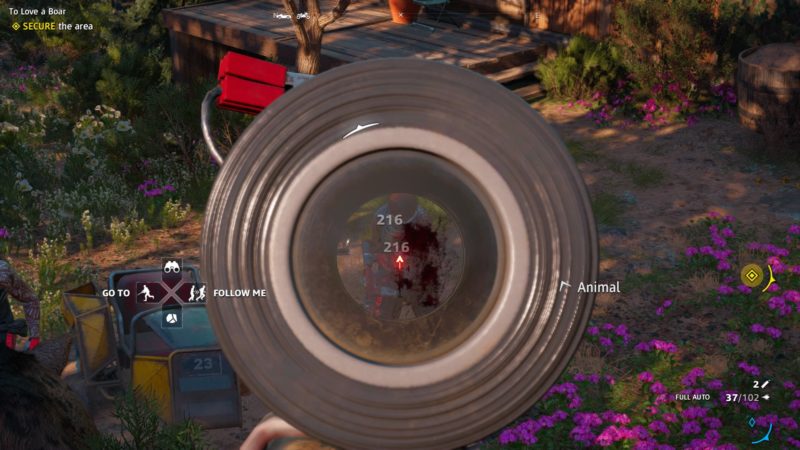 Pet Horatio
Once the area is clear, Horatio will lie down on the ground.
Pet Horatio to complete the mission.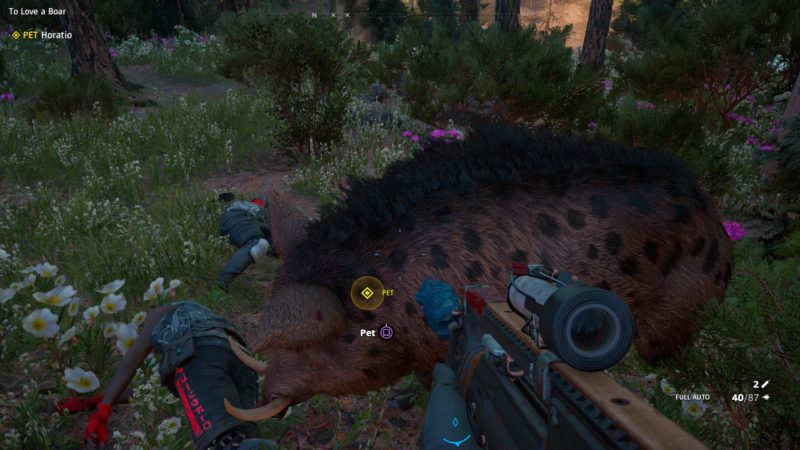 The mission To Love A Boar completes here. You will gain a new character in your roster. You can use Horatio as your gun-for-hire.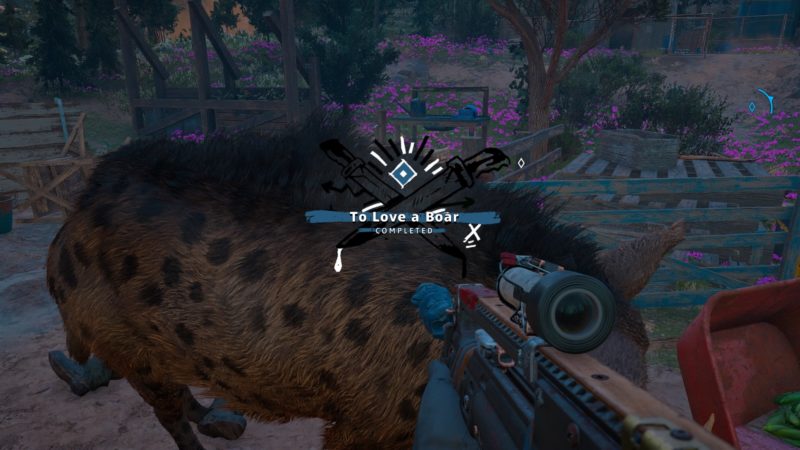 ---
Related articles:
Far Cry New Dawn: How To Get All Guns For Hire
Far Cry New Dawn: Target Practice (Treasure Hunt Guide)
Light 'Em Up (Treasure Hunt Guide)
Far Cry New Dawn: Rescuers Go Under (Treasure Hunt Guide)
Far Cry New Dawn: Going Haywire (Treasure Hunt Guide)
For Whom The Bear Tolls (Treasure Hunt)
Far Cry New Dawn: Riddle Me Fish (Treasure Hunt Guide)