Target Practice is a treasure hunting mission in Far Cry: New Dawn.
Your task is to find the stash but you need to get through a target practice to unlock the door.
Here's a walkthrough of Target Practice in Far Cry New Dawn.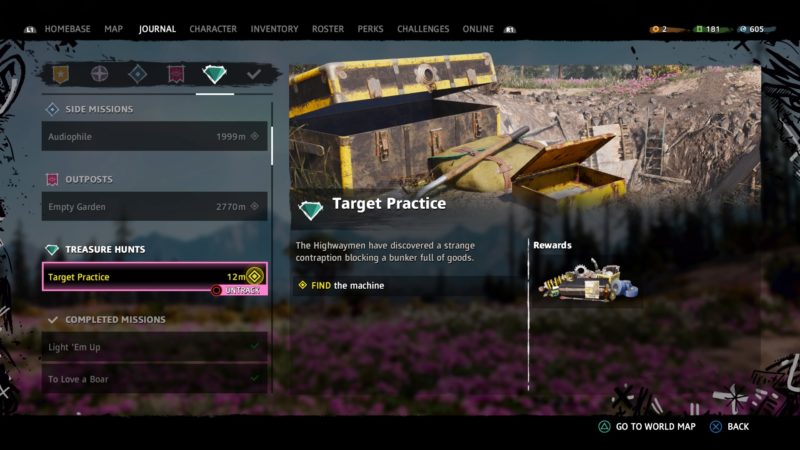 Like other treasure hunts, you need to talk to a NPC with a green and white symbol on the head to activate the mission.
Look for the treasure hunt note
To begin the mission, look for the note. The exact location of it is shown in the map below.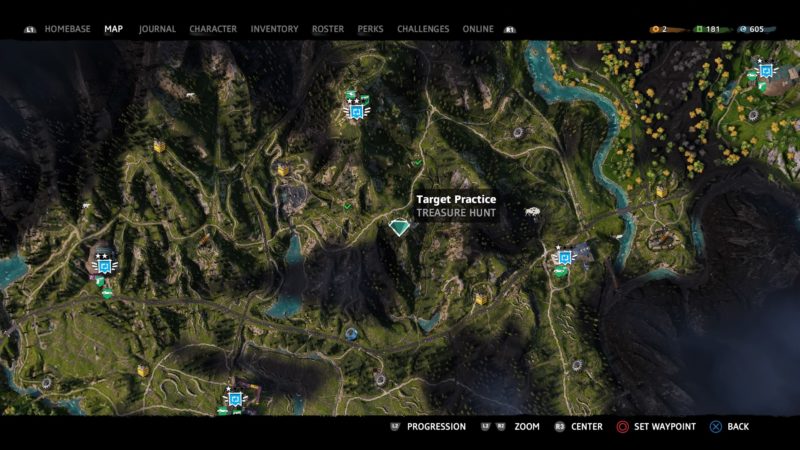 You will see some Highwaymen in the area. Kill them first.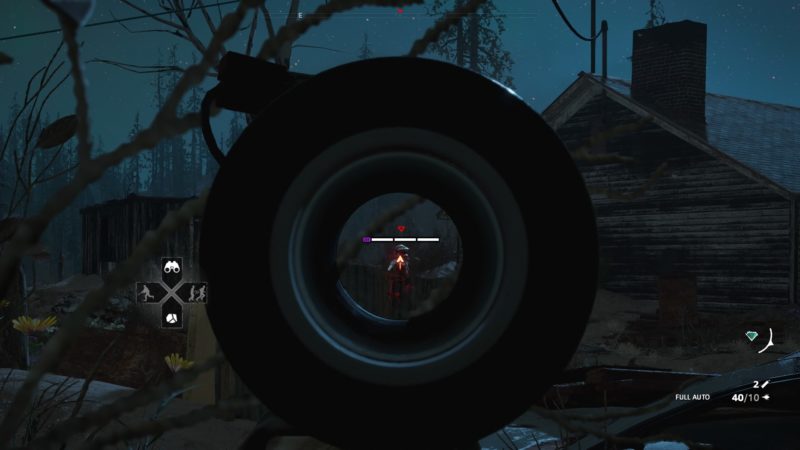 Once the area is clear, read the note inside the yellow box.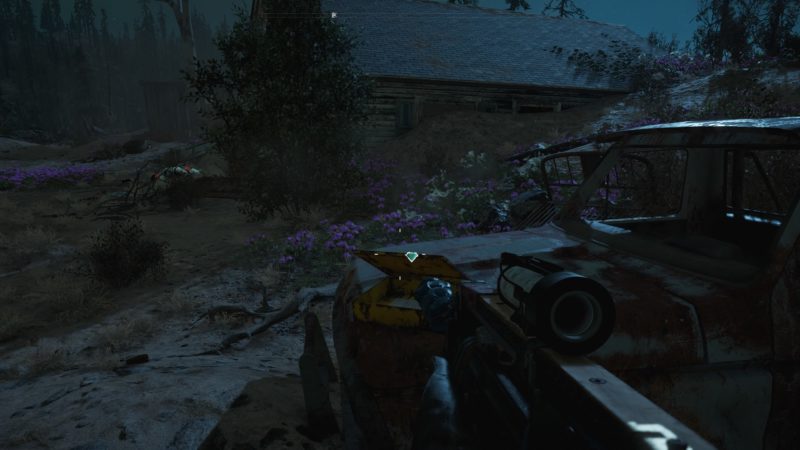 Find the machine
Apparently the stash is located near an odd-looking machine.
Look around the area for an underground cave opening. Get inside the cave.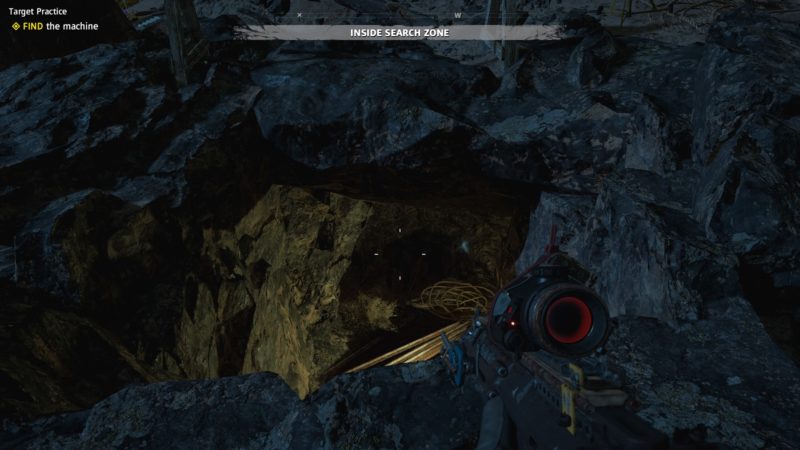 Go down the stairs and you'll find the stash but it's locked behind a door. You will also see plenty of cogs in the area.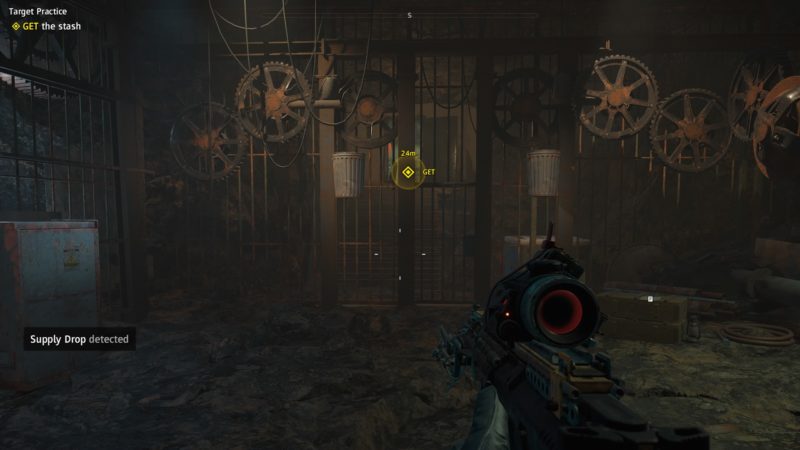 Get the stash
To get the stash, you need to first unlock the door. Go to the control panel which is yellow in color. Pull the lever.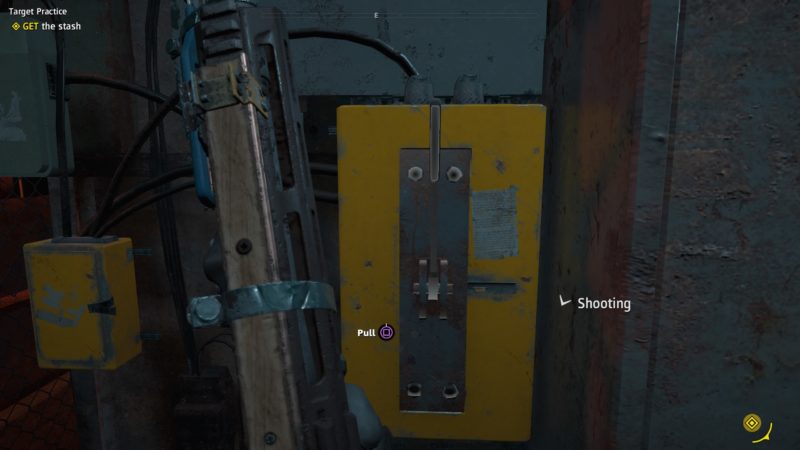 It starts the entire target practice thingy.
Target Practice #1
The first dummy is beside the control panel on the left. You will see a big cog with a hole.
You need to shoot the dummy through the hole at the right time. Once it stops moving, get to the next dummy.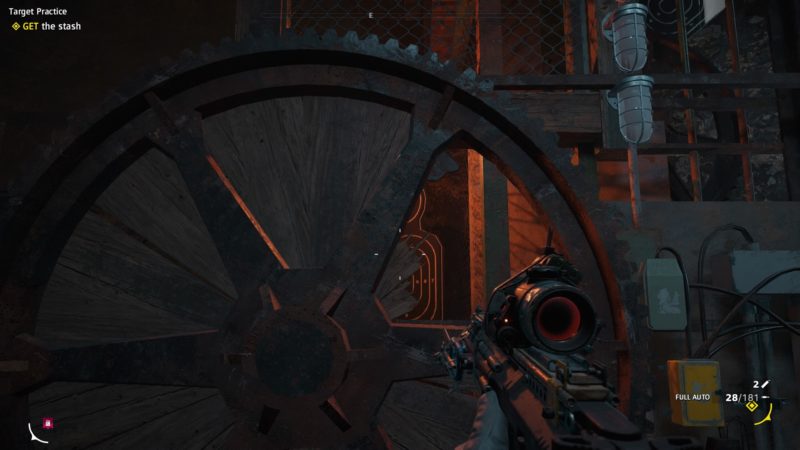 Target practice #2
The next dummy appears on the right side of the control panel. Shoot all of them until they stop.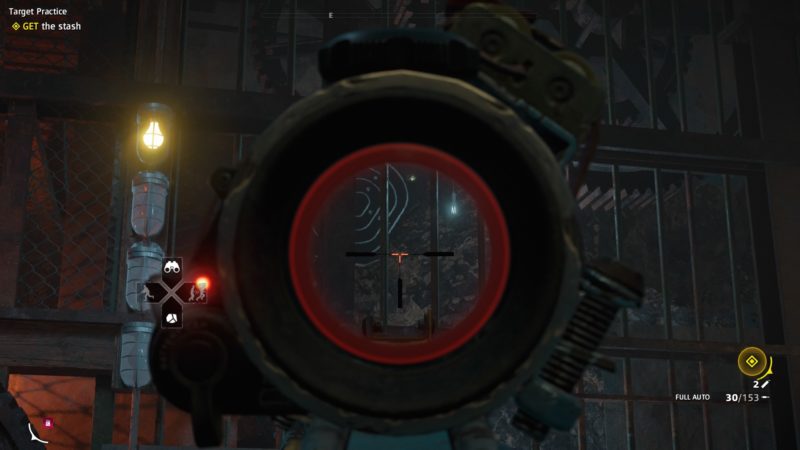 Target Practice #3
The third one is at the same area, just slightly below. You will find bigger sized dummies going left and right.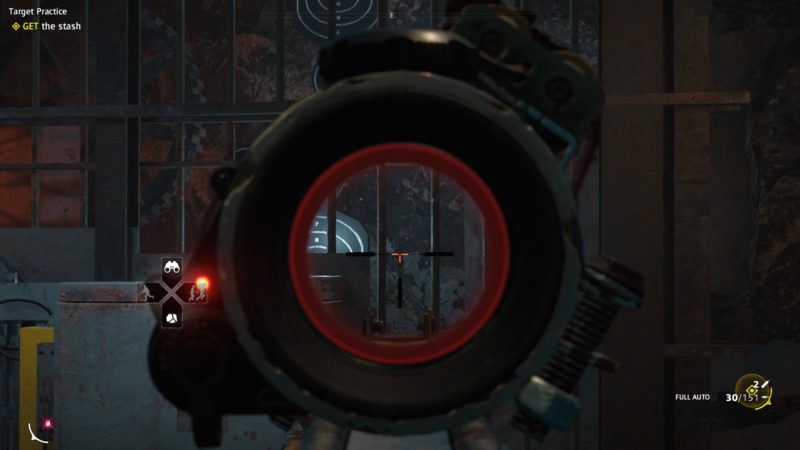 Target practice #4
Lastly, get to the opposite wall where there are many cogs and a big cannon ball.
There will be four dummies at the bottom, going up and down. Shoot all of them until they stop.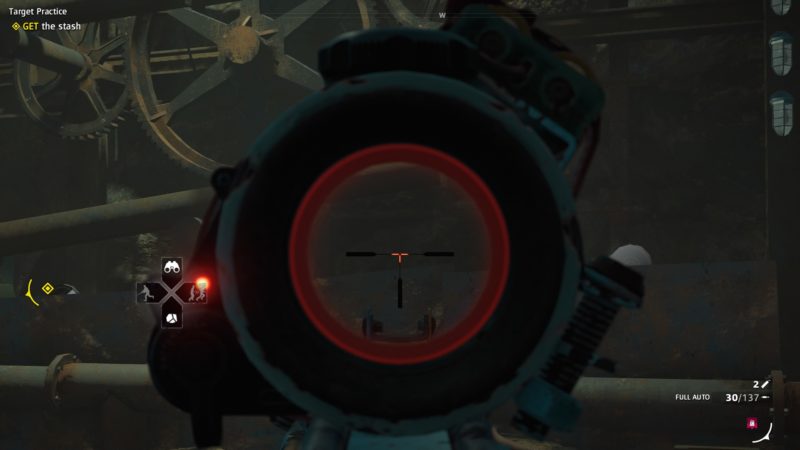 Complete the treasure hunt
After you're done with the fourth, the ball will roll down and the cogs will move. The door is now open.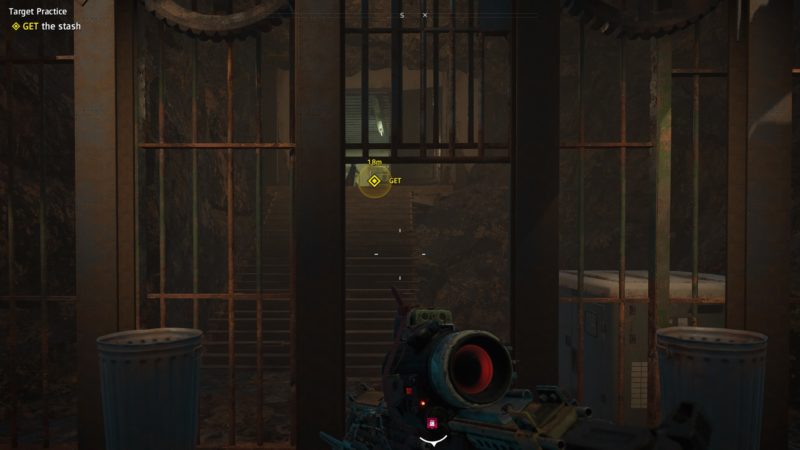 Get inside and claim your rewards. You should find 3 perk points as usual. The mission Target Practice ends here.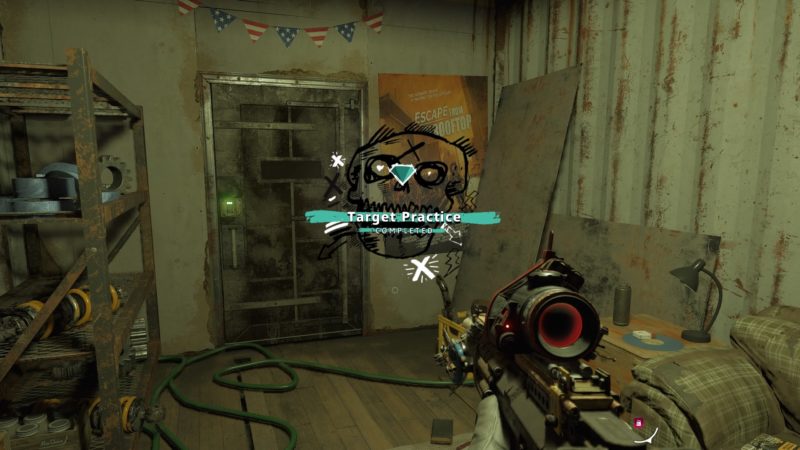 ---
Related articles:
How To Get All Guns For Hire In The Roster
Far Cry New Dawn: Light 'Em Up (Treasure Hunt Guide)
Far Cry New Dawn: To Love A Boar (Save Horatio)
Rescuers Go Under (Treasure Hunt Guide)
Far Cry New Dawn: Going Haywire (Treasure Hunt Guide)