Riddle Me Fish is a treasure hunting mission in Far Cry: New Dawn.
Your task is to find the stash of treasure by solving a puzzle on fish ornaments.
Here's a walkthrough of Riddle Me Fish in Far Cry New Dawn.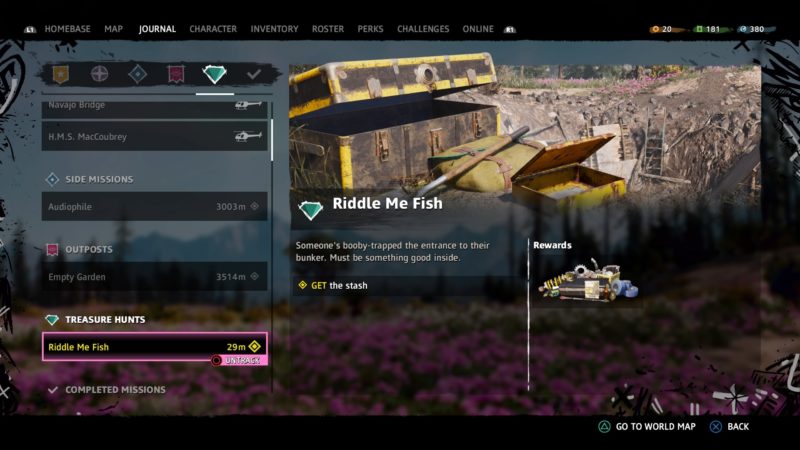 Like other treasure hunts, to get this mission, you need to talk to the NPC with a white and green symbol on the head.
Look for the treasure hunt note
To begin the mission, you need to look for the note first. The exact location of the treasure hunt note is shown in the map below.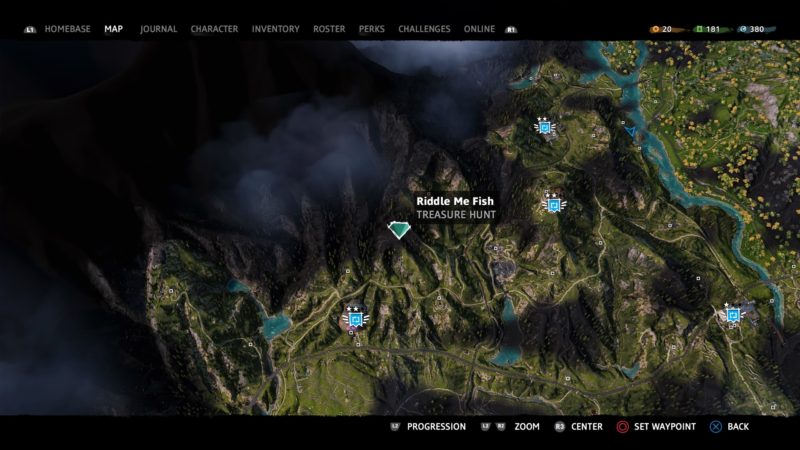 You should find the note in a yellow box. Read it to begin the mission.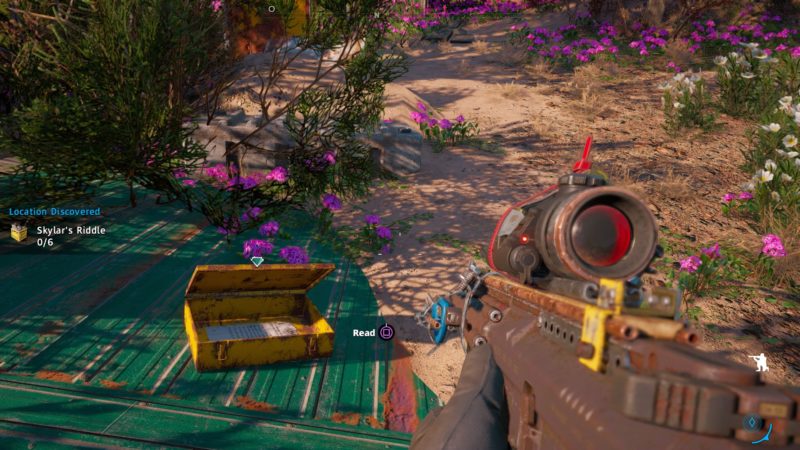 Get the stash
The stash is hidden inside a bunker in a small building.
You will see the stairs heading downwards.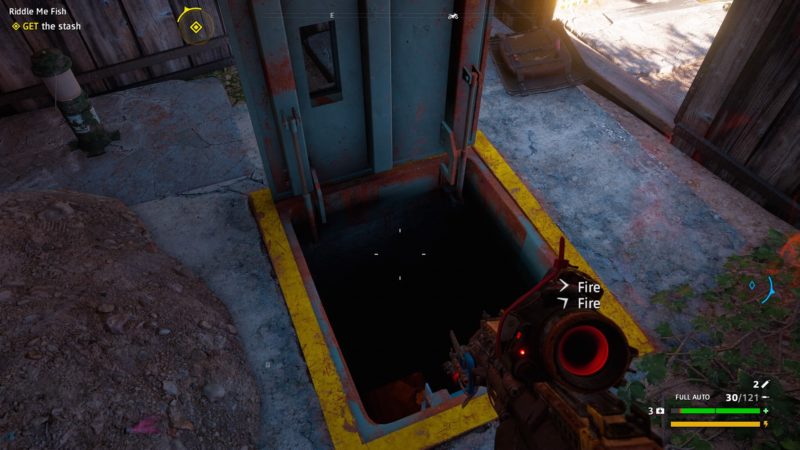 If you go down, you will notice that the door is locked, and you need to solve a fish puzzle to unlock it.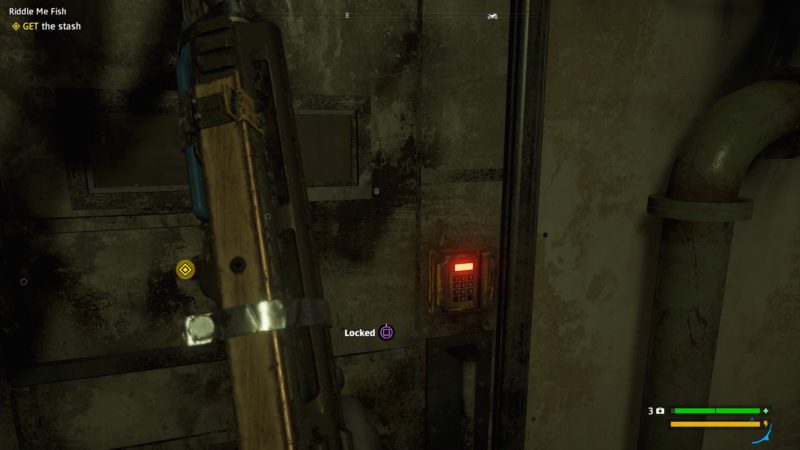 The clue for the puzzle is actually located inside a house.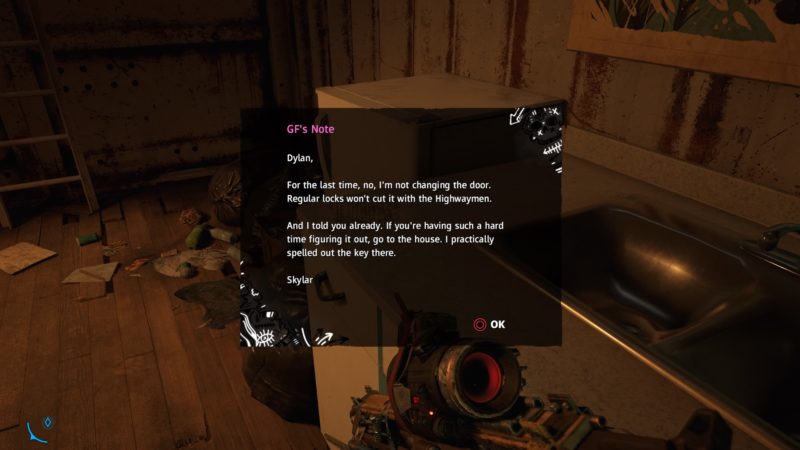 Now, get back up to ground. Go inside the house and you'll find a room with a generator.
Turn on the generator for it to display the right order for the fishes.
The tails will wiggle in the correct order.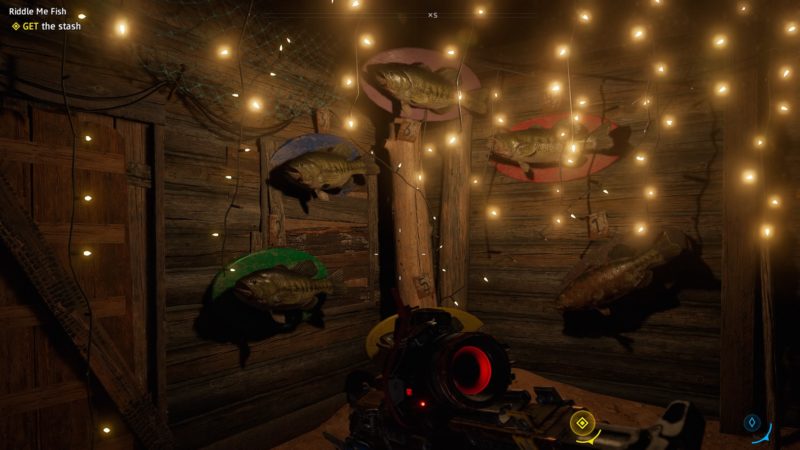 Now, get back to the bunker and activate the fish in the right order.
The correct order if I'm not mistaken: Green, Red, Pink, Brown, Blue, Yellow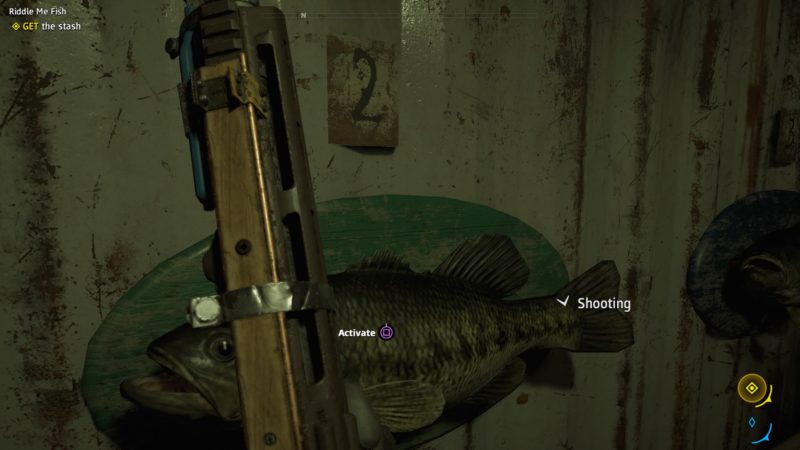 After activating them in the right order, the door unlocks.
Get in and collect your rewards. Like other treasure hunt missions, you will get 3 perk points as well.
The Riddle Me Fish mission ends here.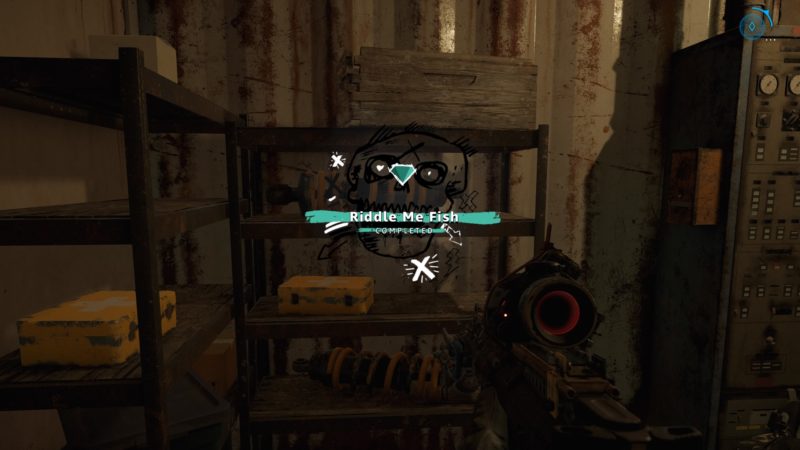 ---
Related articles:
Far Cry New Dawn: Going Haywire (Treasure Hunt Guide)
For Whom The Bear Tolls (Treasure Hunt)
Far Cry New Dawn: The Best Laid Plans (Treasure Hunt Guide)
Far Cry New Dawn: High Art (Treasure Hunting Guide)
The Lego Movie 2: How To Defeat The Giant Alien Dinosaur
Far Cry New Dawn: Burning Souls (Treasure Hunt Guide)