Mo' Mommies, Mo' Problems is a side mission in Far Cry: New Dawn involving sniping.
Your task is to get rid of Gina's opponents in an unwinnable death race by the Highwaymen.
Here's a walkthrough of Mo' Mommies, Mo' Problems in Far Cry New Dawn.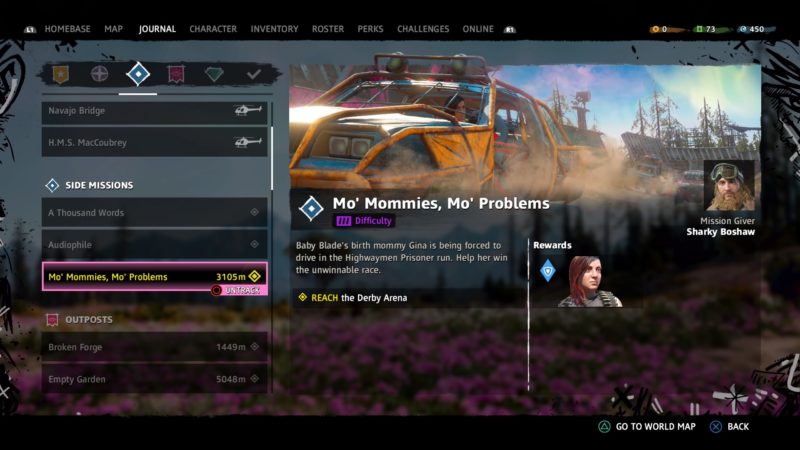 The level of difficulty for this mission is really high, i.e. level 3. It's easy to lose but it isn't exactly that tough to win either.
Reach the Derby Arena
To begin the mission, you need to get to the Derby Arena first.
The location is shown in the map below.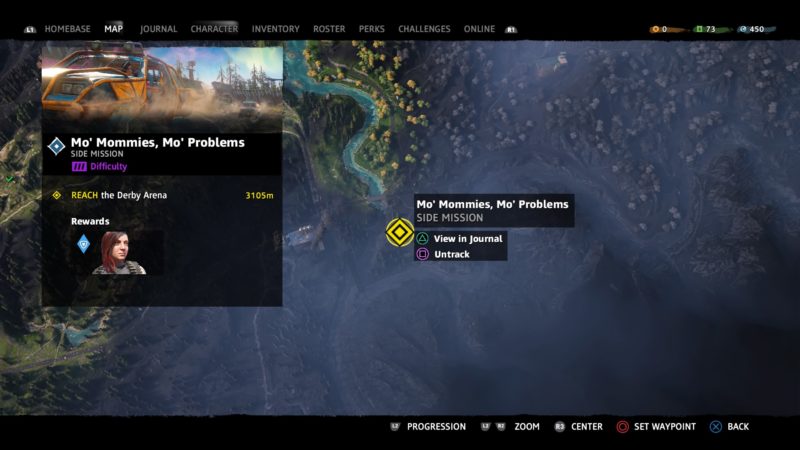 Reach the sniper's nest
As you reach the area, your objective will be to get to the sniper's nest. You should see a tower there. Climb up on it.
The clock starts ticking (race starts) as you get near to the tower.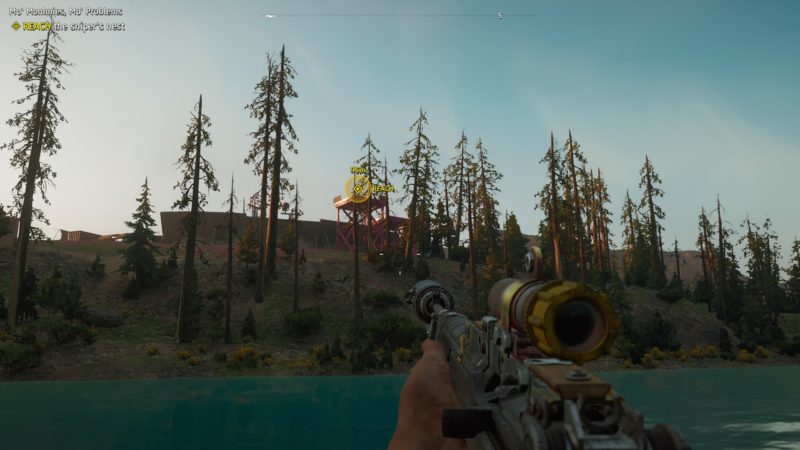 There may be Highwaymen in the area as well.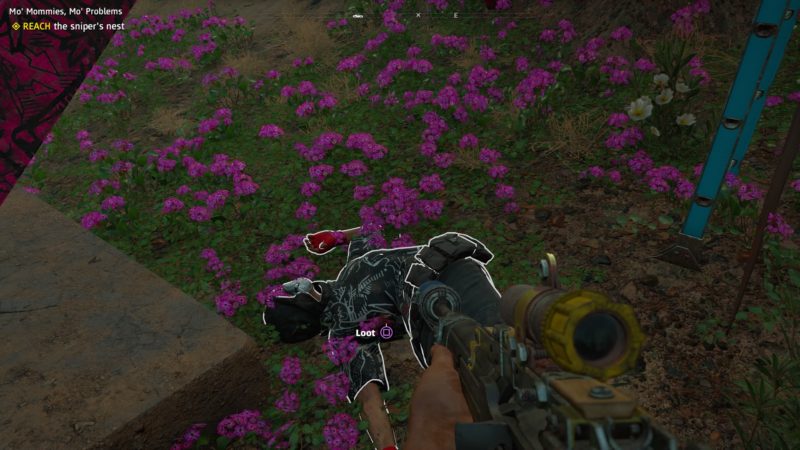 Defend Gina and kill her opponents
This mission has two parts to it. Gina's health keeps going down as time passes, and you need to eliminate her opponents at the same time.
The trick to winning this mission is by getting rid of the snipers on the towers. There will be a couple of snipers at both left and right hand sides of the arena.
After eliminating them, more snipers may come up, so you need to keep checking. These snipers are probably the ones killing Gina almost instantly.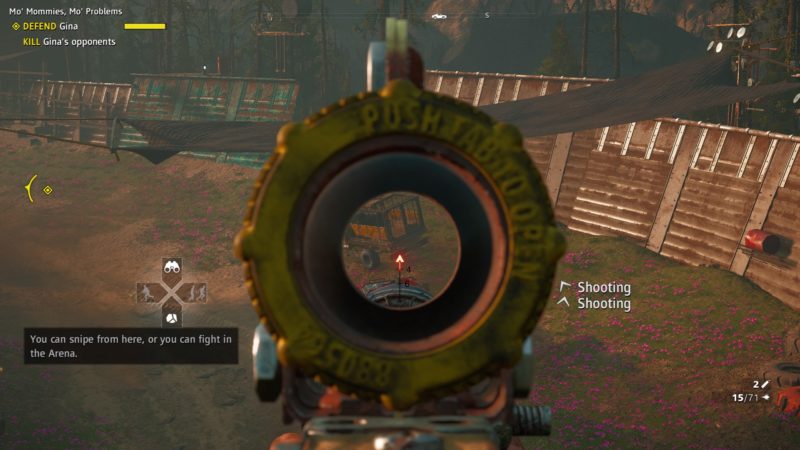 The image below shows one of the snipers.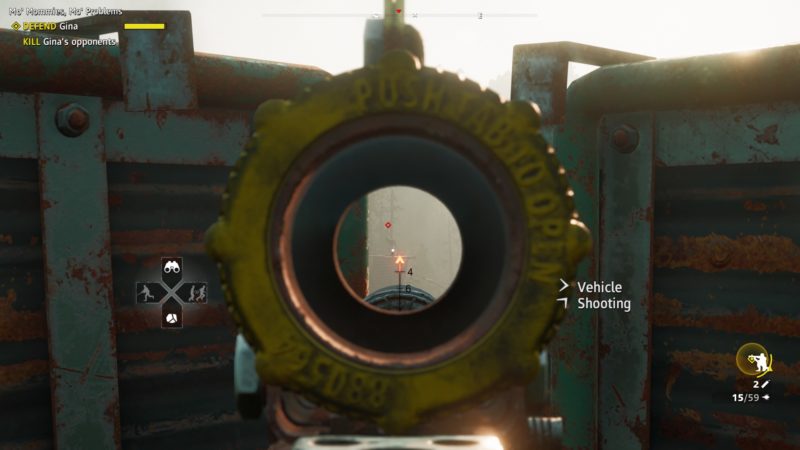 After getting rid of the sniper, shoot at the vehicles (Gina's opponents). You can use an assault rifle or even dynamites to make it quicker.
There are also explosive barrels on the ground.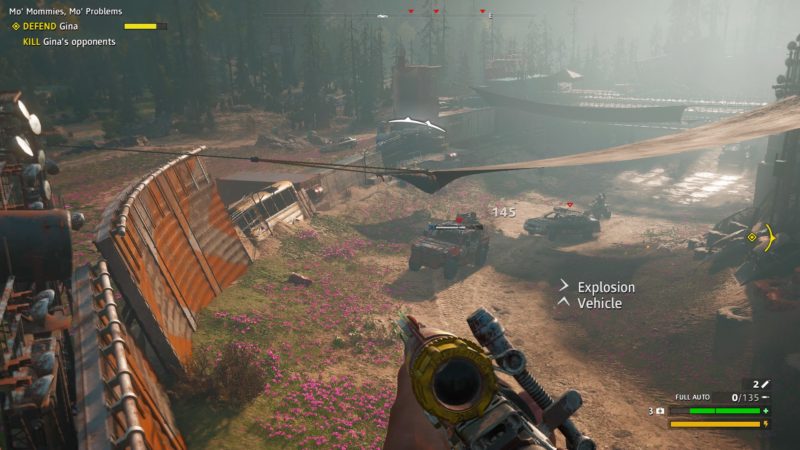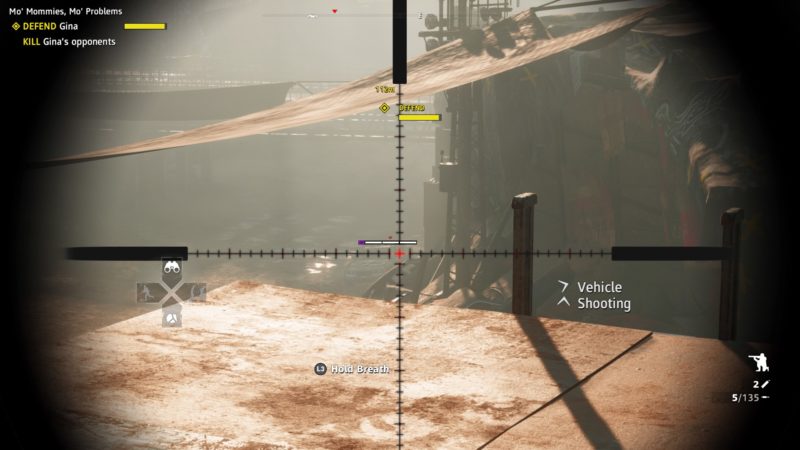 After shooting at the vehicles and the drivers, check again to see if new snipers are on the other towers.
Kill them if they appear. There may also be explosive barrels beside the snipers.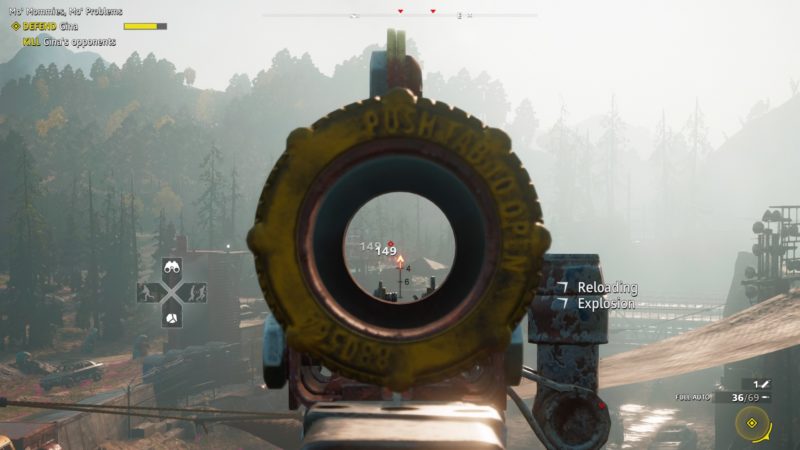 Talk to Gina
Once you've eliminated all the drivers, talk to Gina. She will come out of her vehicle.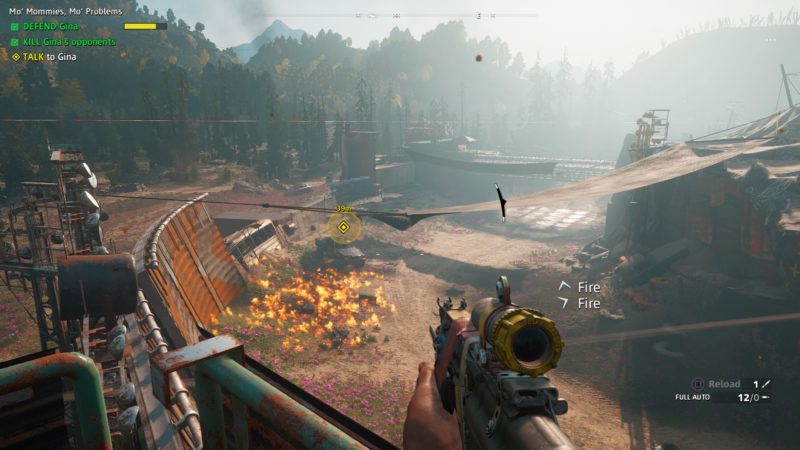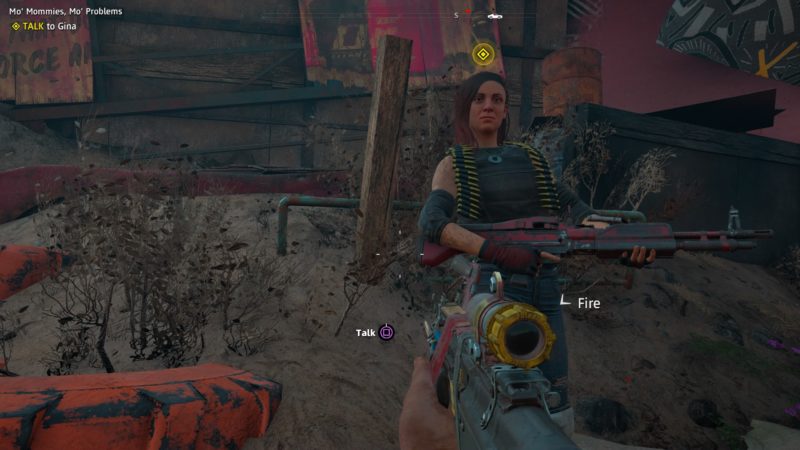 The mission Mo' Mommies, Mo' Problems completes after talking to Gina.
She will now be added on your roster as one of the guns for hire.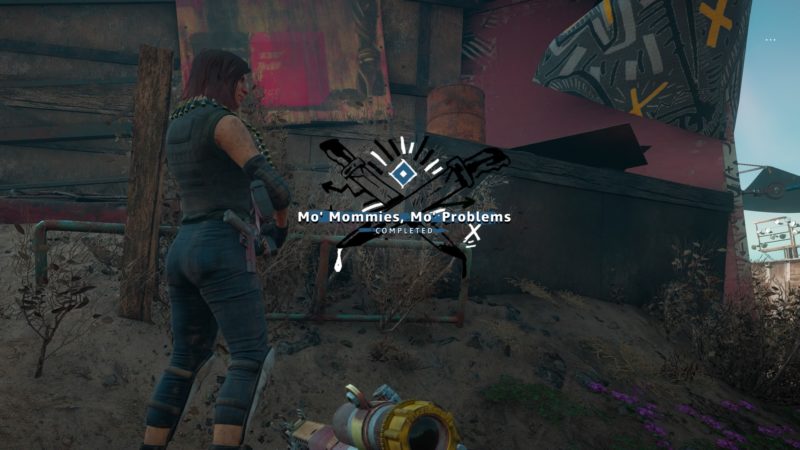 ---
Related articles:
Far Cry New Dawn: Riding Derby (Mission Walkthrough)
Now That's Entertainment (Walkthrough) – Far Cry New Dawn
Far Cry New Dawn Expedition: Navajo Bridge (Walkthrough)
Far Cry New Dawn: Crow's Feet, Eagle's Eyes (Walkthrough)
Jerome Comes Home (Walkthrough) – Far Cry
Far Cry New Dawn: Joseph's Secret (Walkthrough And Guide)