Joseph's Secret is a main story mission in Far Cry: New Dawn involving Eden's gift.
Your task is to defeat a bear which symbolizes your inner beast, using a bow.
Here's a walkthrough of Joseph's Secret in Far Cry New Dawn.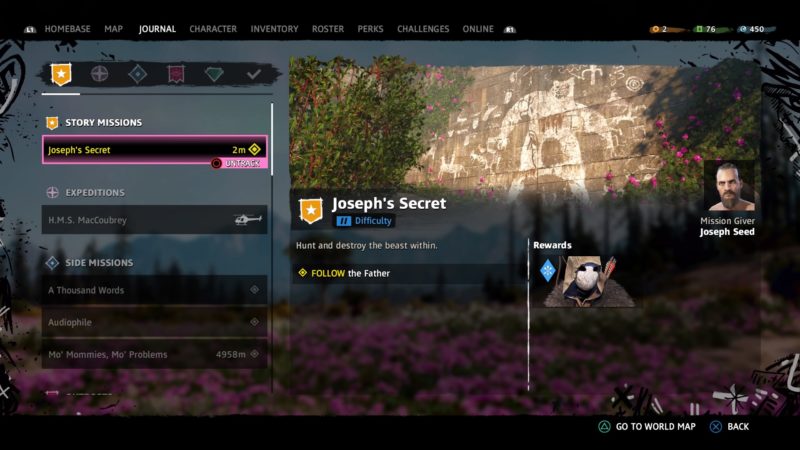 The level of difficulty for this main story mission is level 2.
Look for Joseph
To begin the mission, you have to look for Joseph inside his sanctuary.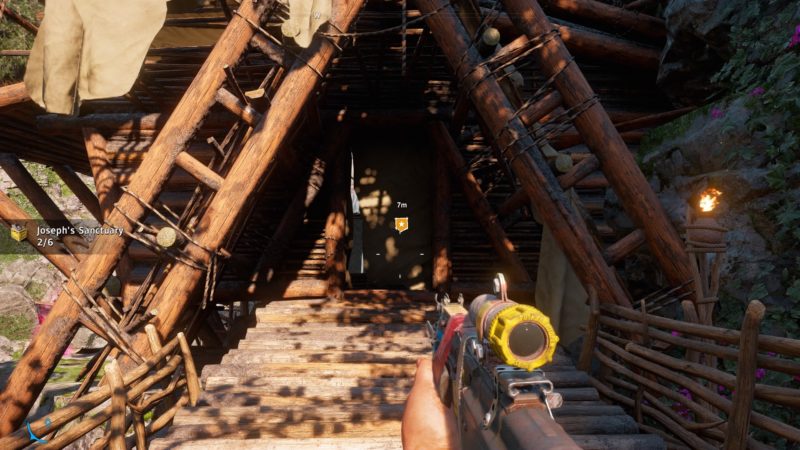 A cutscene will load and turns out, Joseph is still alive. Ethan presumed him to be dead.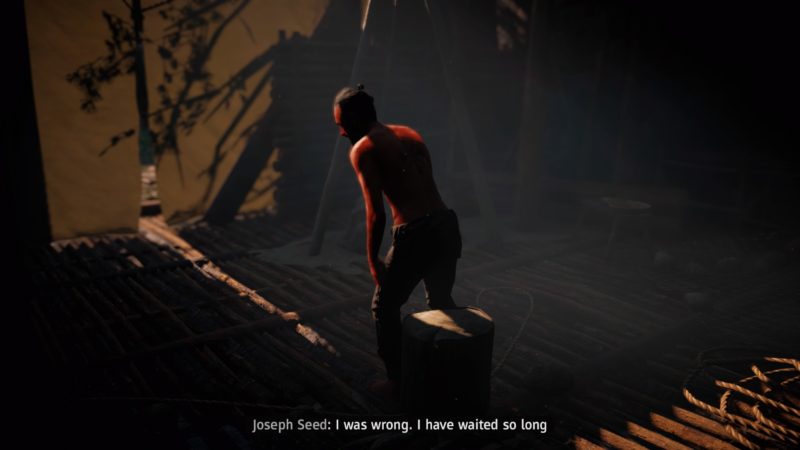 After the cutscene, the mission begins.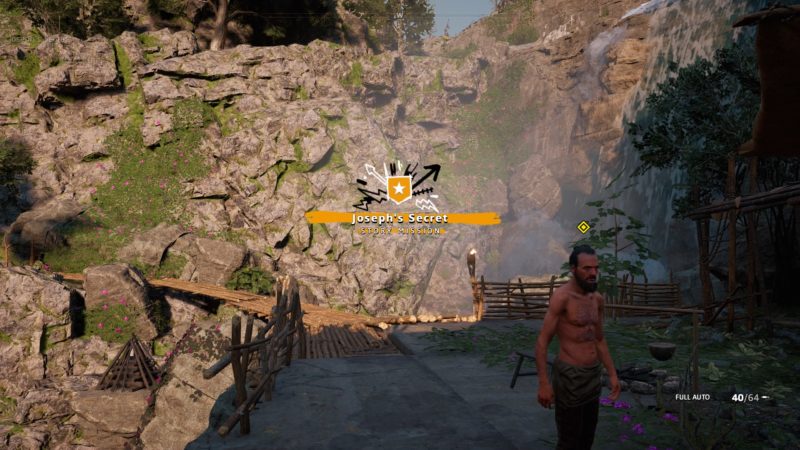 Follow Joseph Seed
Now, you just have to follow Joseph walk around this area.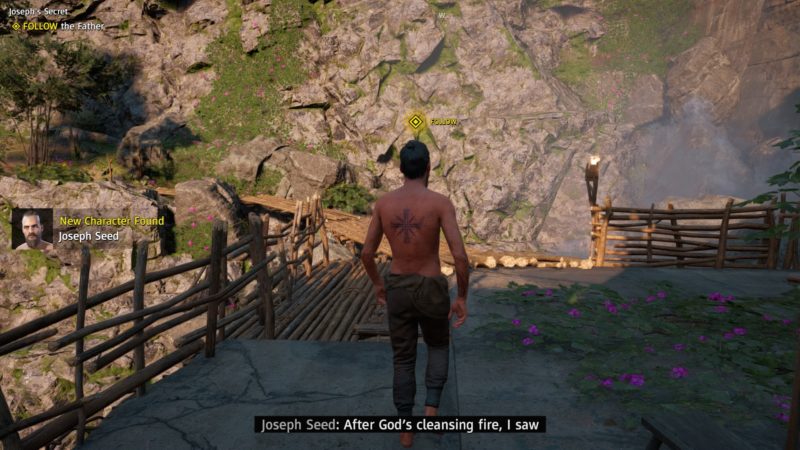 You will come across this wall with a bear painting on it.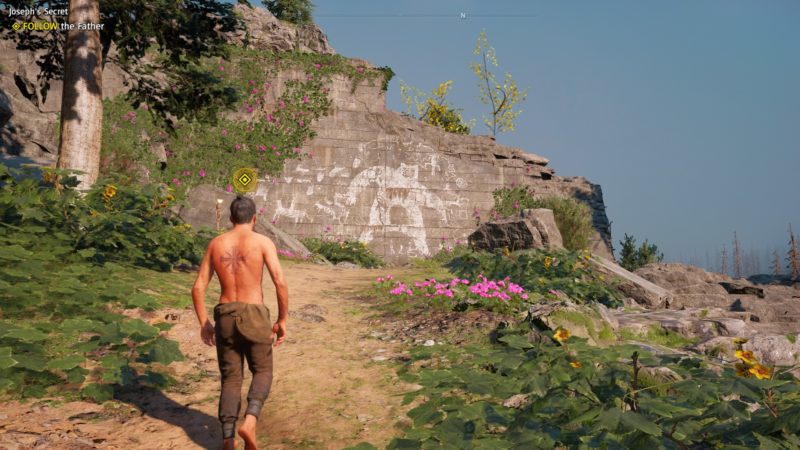 During the cutscene, he will offer an apple to you. Apparently it's the gift left by god.
After consuming it, you will have to defeat your inner beast.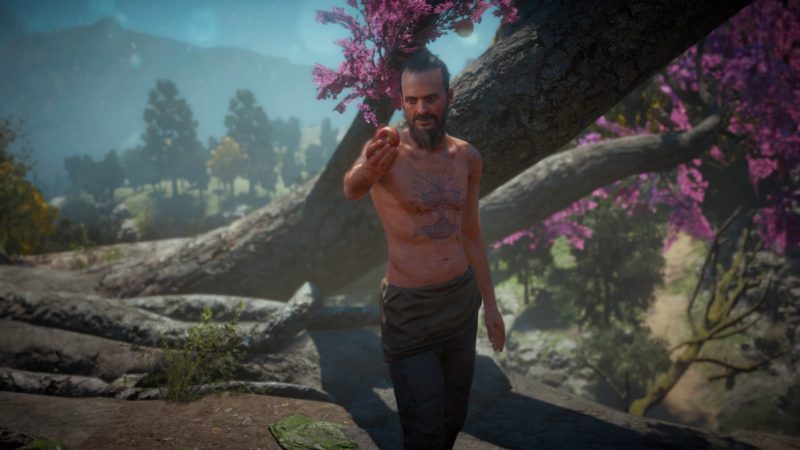 Find the beast
After eating the fruit, you will appear in this mystical place.
You have to find the beast.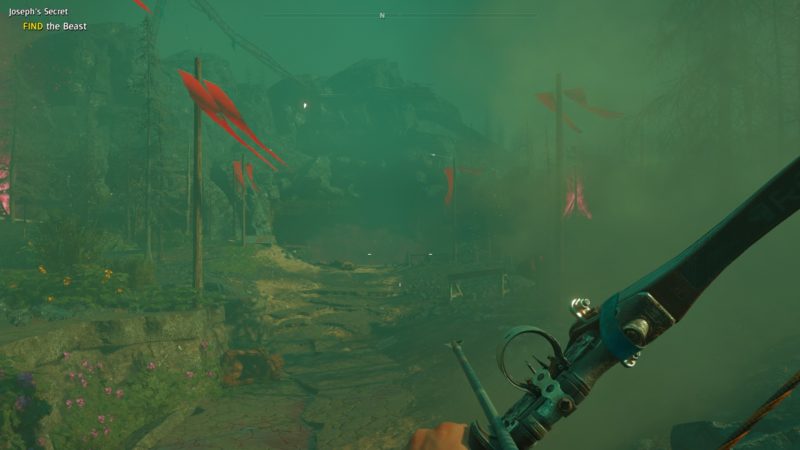 It will then appear in the middle.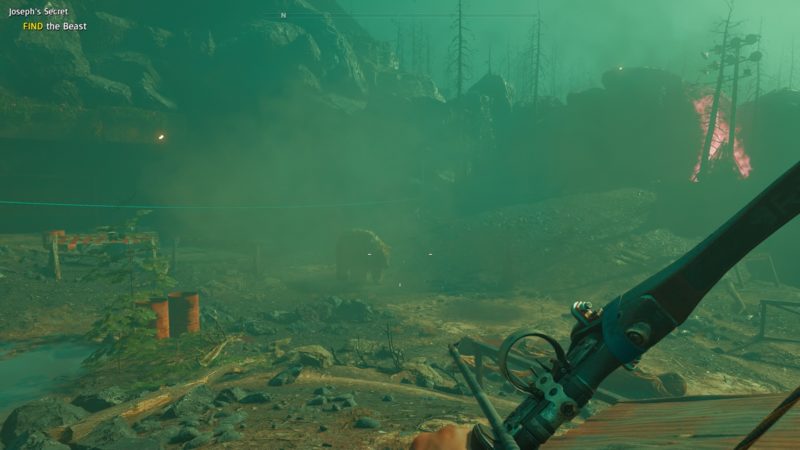 You need to defeat this beast using just a bow and arrows. You won't be able to use any guns.
Kill the beast with arrows
This beast shaped as a bear is pretty tough to kill. The arrows won't do much damage to its health, but if you hit its belly, the damage is about 20 times stronger.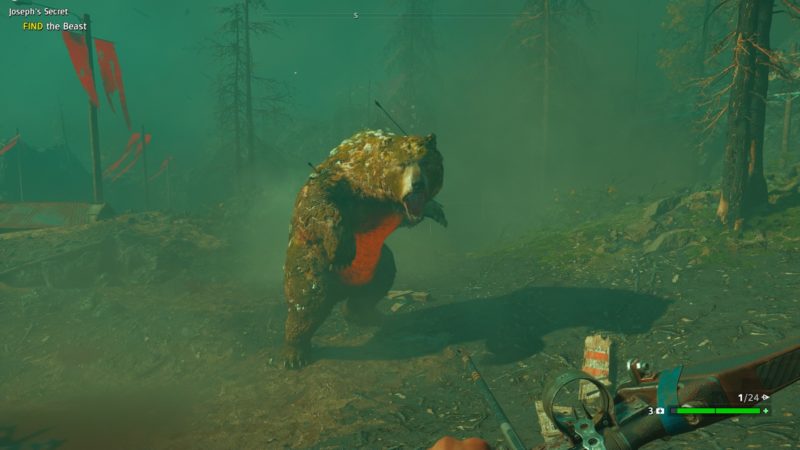 If you do manage to hit its belly, the surroundings will also change. It will become dark and your task is to ignite the fire beacons to get the light back.
The beast will still be around to attack you but it's hard to see him. Keep avoiding him while you shoot flaming arrows towards the four beacons.
You can use the ziplines to make it faster.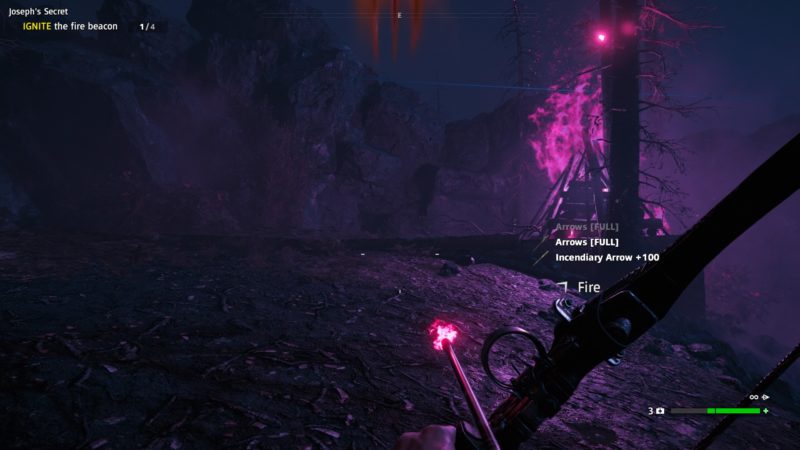 After lighting all the beacons, you can continue your fight with the beast.
Keep trying to aim for its belly when it stands up.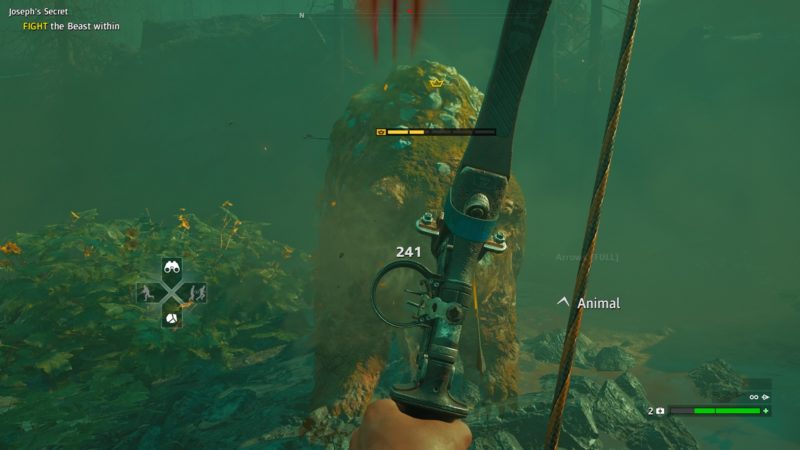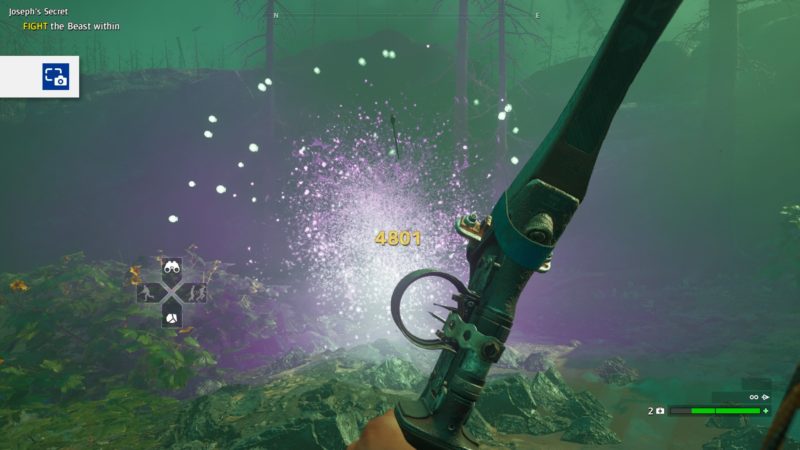 Every time you hit the belly, the surroundings will change again and you need to ignite the four fire beacons.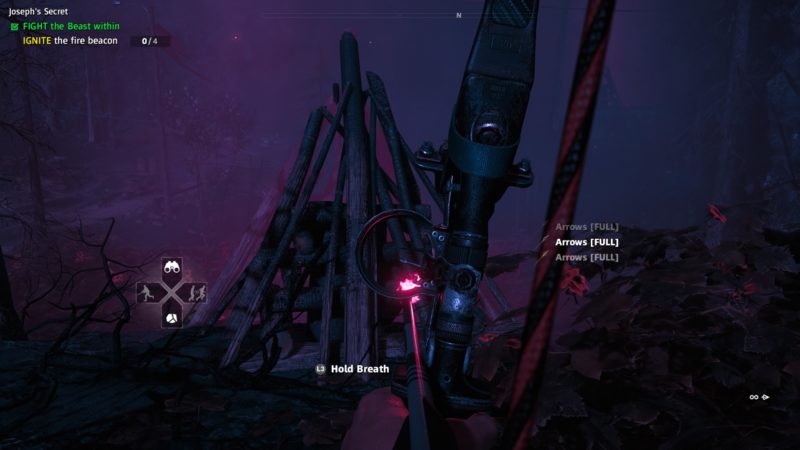 Keep doing the same thing until you reach a point where you can punch the beast using your bare hands.
At one point, you can only use your fists.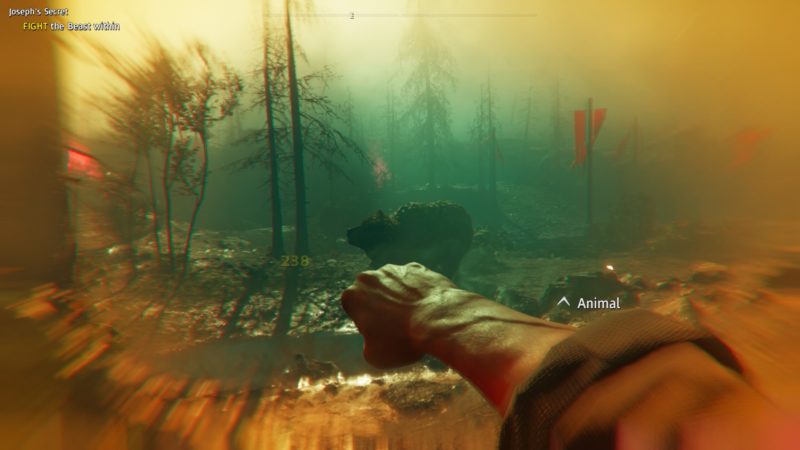 After defeating the beast, you will recover consciousness and Joseph will pull you up.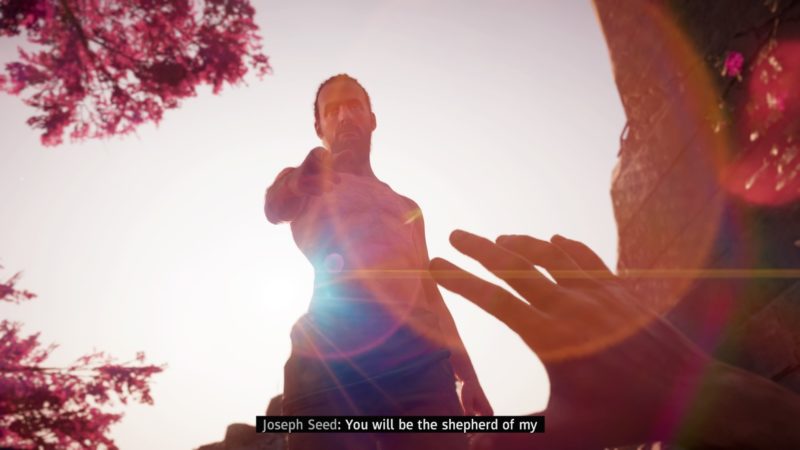 Joseph will then bring you to New Eden with him, to make an announcement that you are the savior in the prophecy.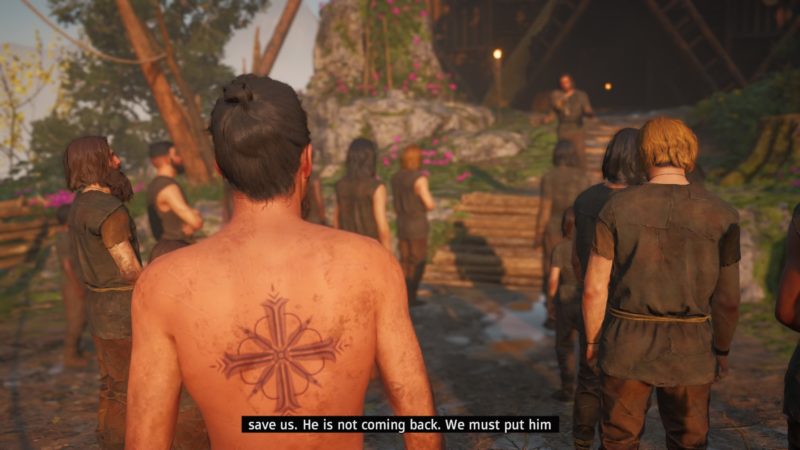 Talk to Joseph
After the cutscene, talk to Joseph.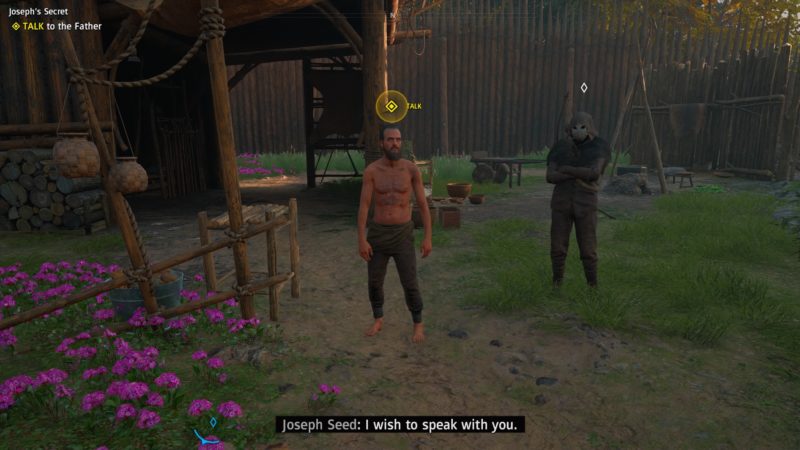 The mission completes here and you will gain five new perks. You still need to use perk points to unlock them.
They are all related to Eden's Gift.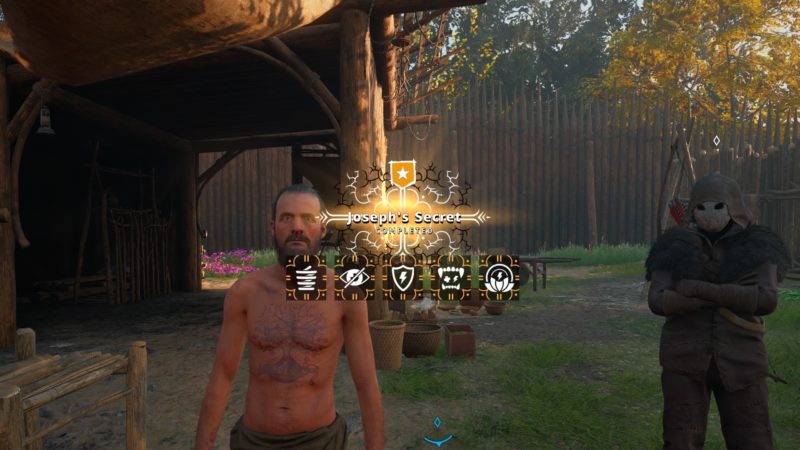 ---
Related articles:
Far Cry New Dawn: Mo' Mommies Mo' Problems
Far Cry New Dawn: Crow's Feet, Eagle's Eyes (Walkthrough)
Jerome Comes Home – Far Cry New Dawn Guide
Far Cry New Dawn: Into The Bliss (Walkthrough And Guide)
Far Cry New Dawn: Eden's Fire (Walkthrough And Guide)
The Prophecy (Walkthrough And Guide) – Far Cry
Far Cry New Dawn: New Eden's Secret (Walkthrough And Guide)