Jerome Comes Home is a side mission in Far Cry: New Dawn involving a rescue mission.
Your task is to help rescue Jerome from the Highwaymen along with other captives.
Here's a walkthrough of Jerome Comes Home in Far Cry New Dawn.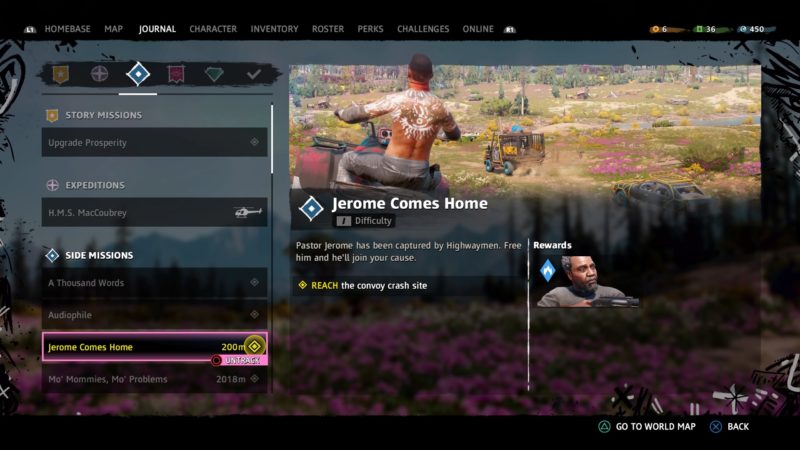 The level of difficulty for this mission is level 1.
Find Pastor Jerome
The first thing you have to do is to look for Pastor Jerome. His location is shown in the map below. It's somewhere southern.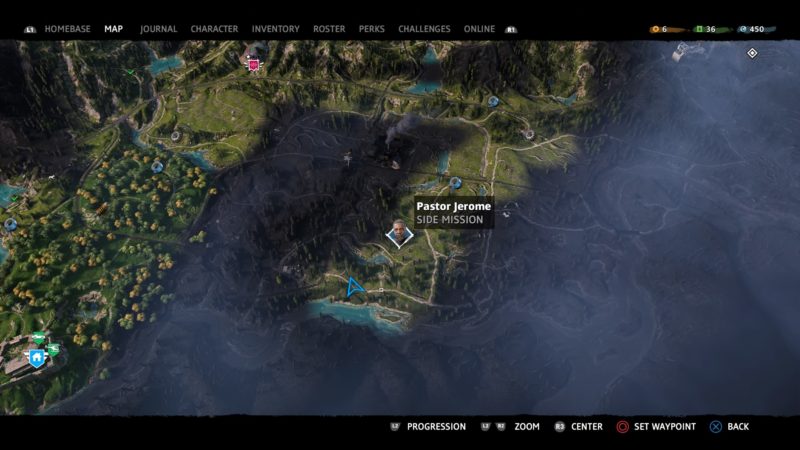 When you get there, you'll see some Highwaymen around a tower. There's a guy hiding at the tower and he can't come down.
Kill all of the Highwaymen first. The person will then slowly walk down once the threat is gone.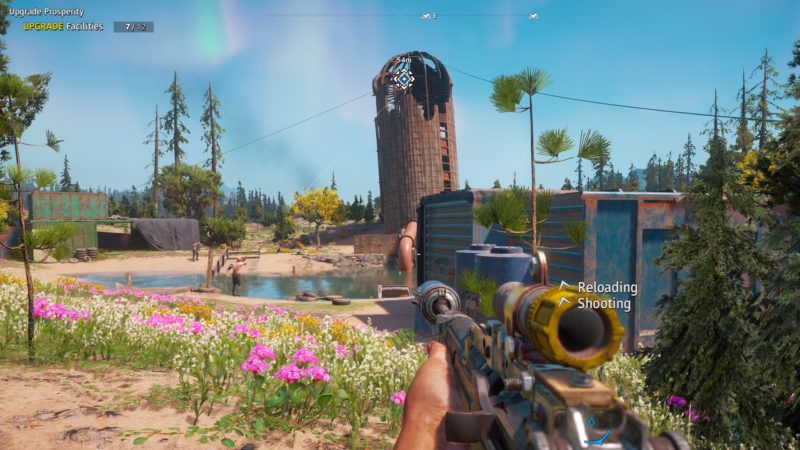 Talk to this man to begin the mission.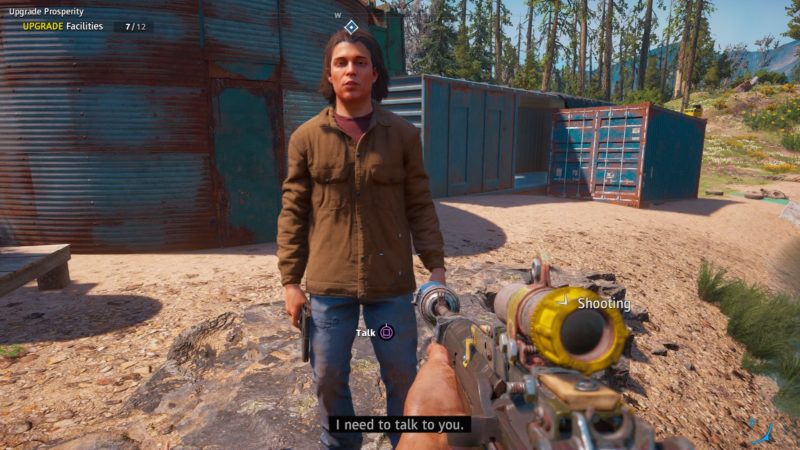 Reach the convoy crash site
The man will then tell you that Jerome has been taken by the Highwaymen in a convoy. Get to the location shown in the map.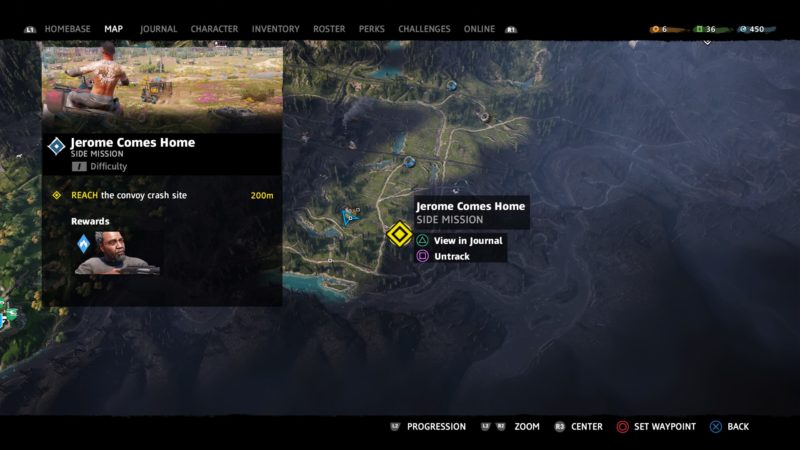 You will reach the convoy crash site.
Find clues about the convoy
Get near the abandoned vehicle. You will see flames and blood stains around.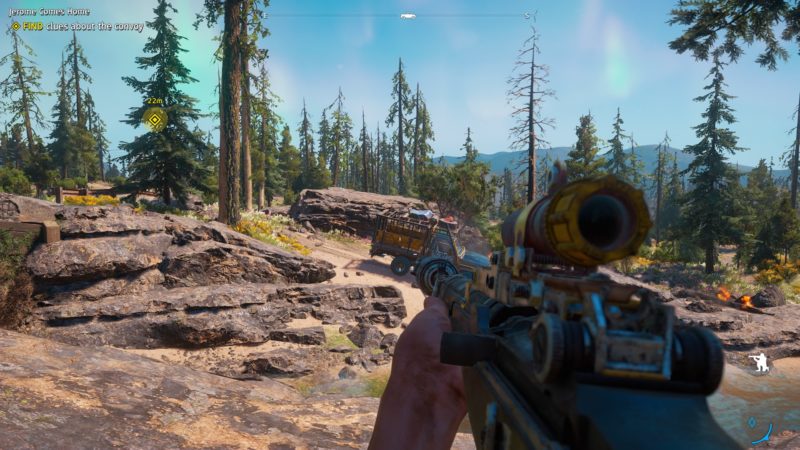 You need to look for a clue (only one), and it's this piece of paper here.
Interact with it.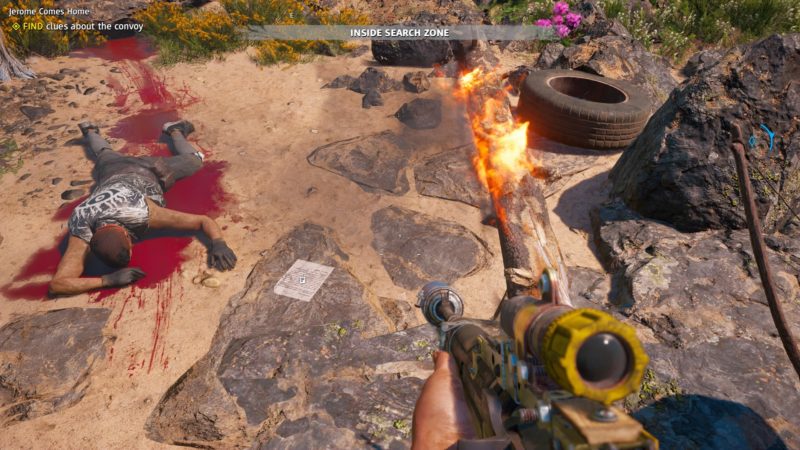 Liberate Jerome
Now, look for the convoy to save Jerome. Their location is shown in the map below.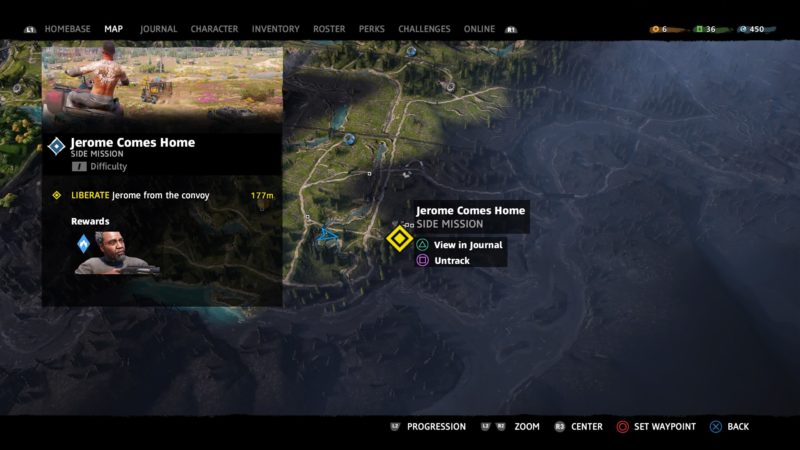 You will see quite a number of Highwaymen in the compound. You can kill them silently using a stealth rifle.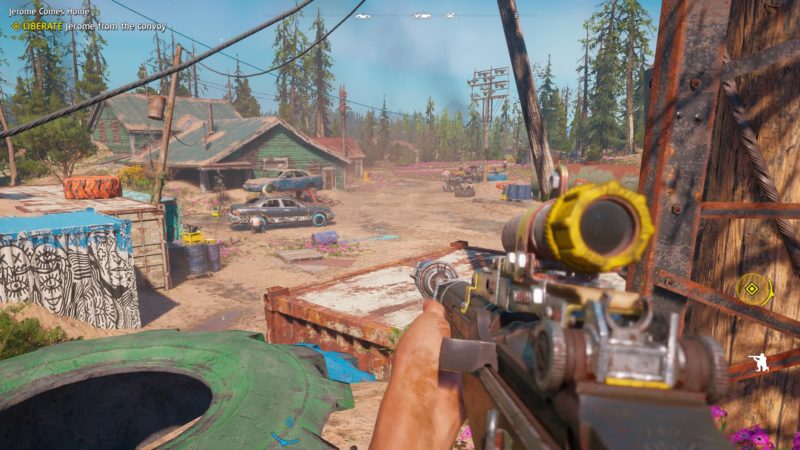 Jerome is located at the back of a lorry. To free him, just unlock the back door. There is a gunman beside the lorry.
Once you've freed him, he will grab a gun and help you.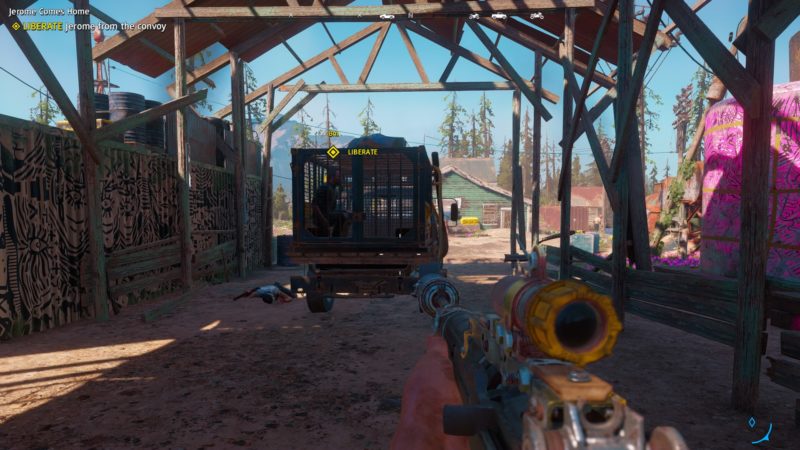 After clearing out the men, talk to Jerome.
He will then tell you that there are other people held captive in Rye & Daughter Aviation.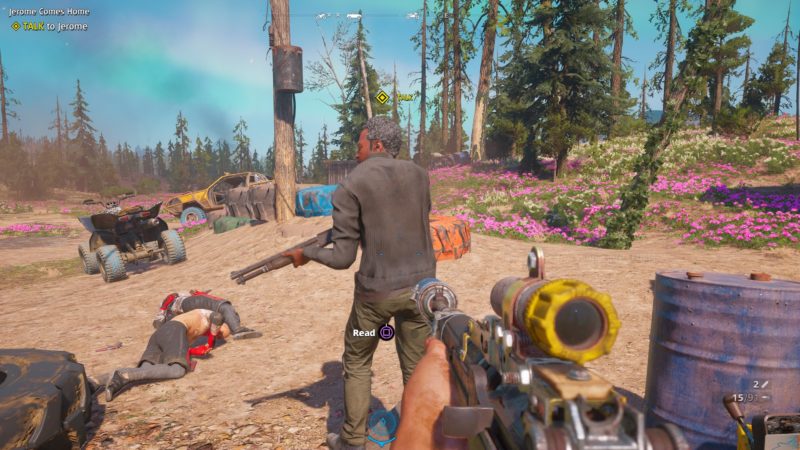 Get to Rye & Daughter Aviation
You have to bring Jerome to the said location (shown in map below).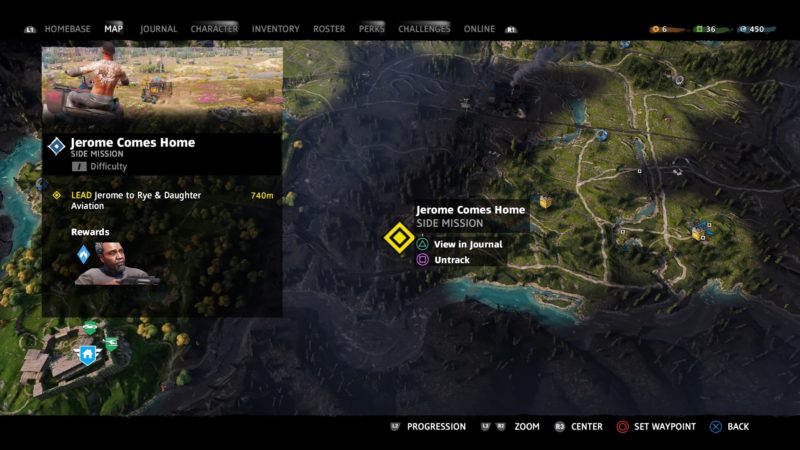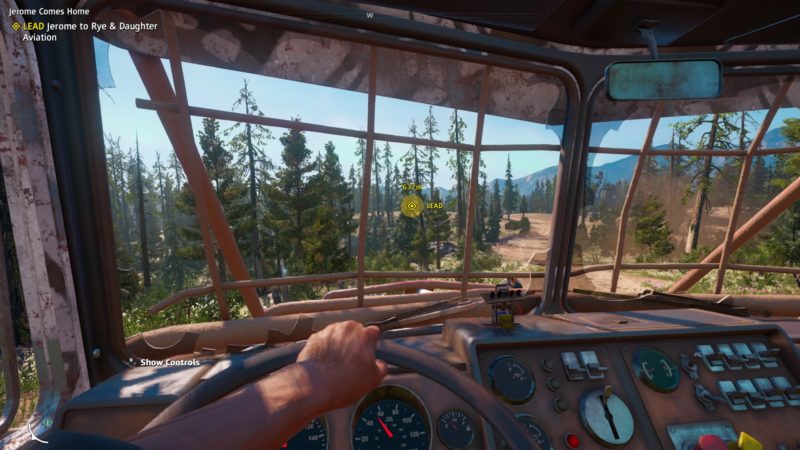 Secure the area
As you get there, you have to secure the area from the Highwaymen.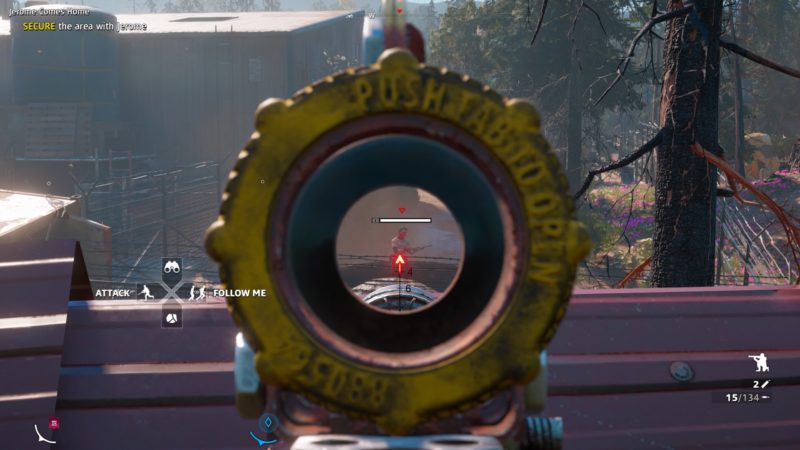 There are a couple of them here and there. The captives are typically on the ground and tied up.
You don't need to save all of them first. Just kill the Highwaymen and you can choose to untie them later for perk points.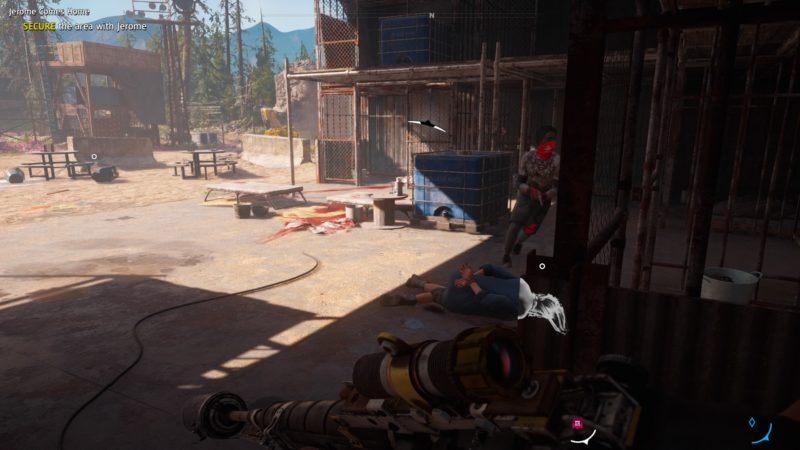 Talk to Jerome
Once you're done, talk to Jerome again.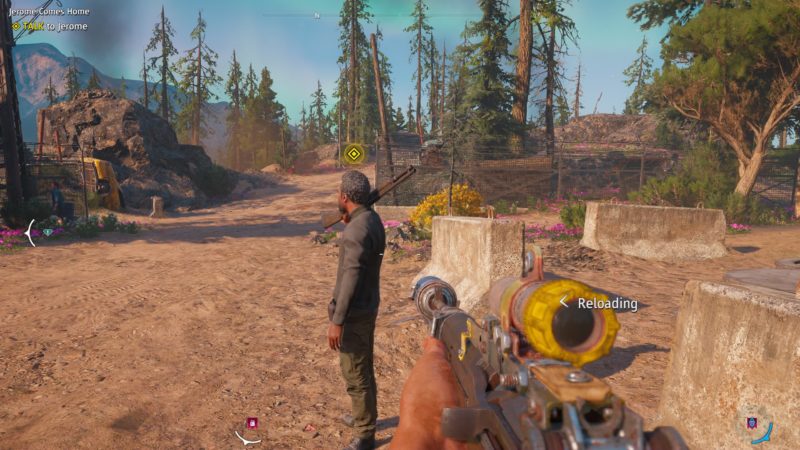 The mission Jerome Comes Home completes here.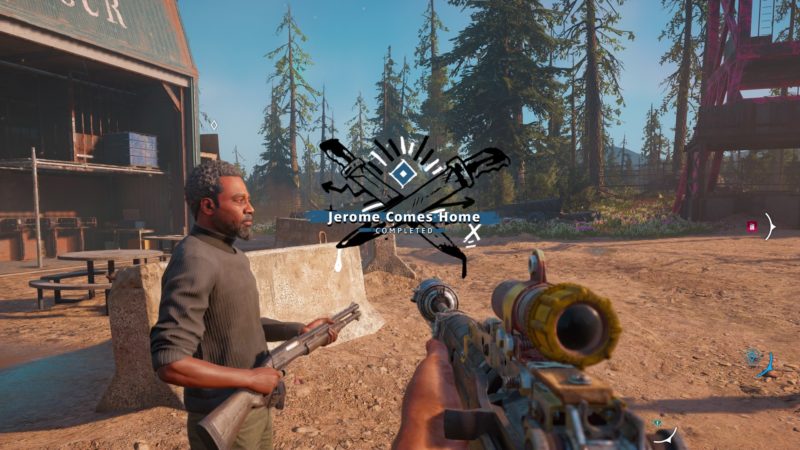 ---
Related articles:
Far Cry New Dawn Expedition: Navajo Bridge (Walkthrough)
Crow's Feet, Eagle's Eyes (Walkthrough) – Far Cry
Far Cry New Dawn: Joseph's Secret (Walkthrough And Guide)
Far Cry New Dawn: Into The Bliss (Walkthrough And Guide)
Eden's Fire (Walkthrough And Guide) – Far Cry
Far Cry New Dawn: The Prophecy (Walkthrough And Guide)