Ethanol is one of the most important forms of currency in Far Cry: New Dawn. It is needed to upgrade everything in your home base, including the work bench and expedition level.
As it's so valuable, you should try to obtain as much as possible in the beginning of the game. Use ethanol to upgrade your work bench first, to craft much better weapons. These weapons come in handy in tougher missions.
The best way to get ethanol is by liberating outposts and scavenging from them. Here's how you can liberate outposts in Far Cry New Dawn.
How to find outposts
These outposts are available around the world. The nearest one is the Broken Forge and you may have encountered it early on in the game.
There are different levels to an outpost. On your first attempt, it will be level 1.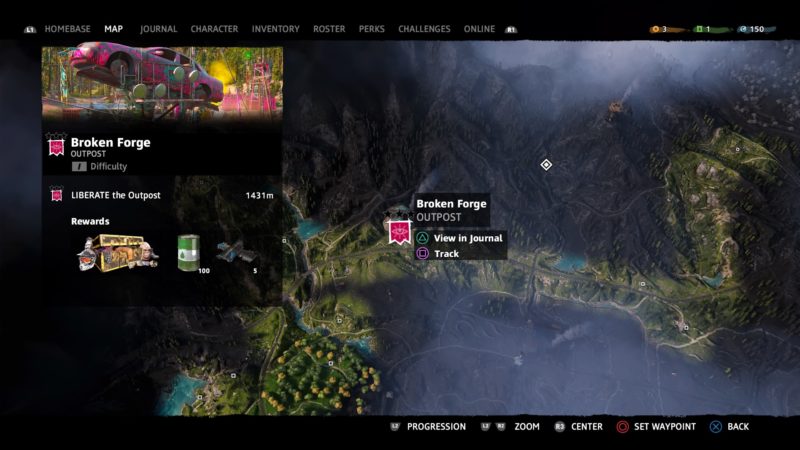 How to liberate the outpost
Liberating an outpost simply means killing all of the Highwaymen that are in it, and taking control over it.
Level 1 is the easiest, and it's possible to liberate an outpost using rusty weapons at this level.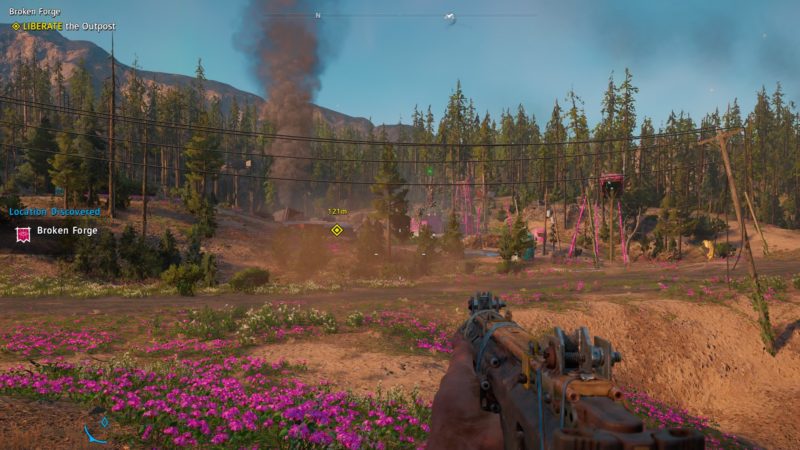 One of the most important things to do before you start going in killing everyone is to disable the alarms.
The alarm towers are indicated by the green light. To disable the alarm, you need to either shoot at it or manually disable it in close distance.
As it's hard to get there without getting spotted, maybe it's easier to disable it using a stealth weapon.
Don't shoot at the green light, but rather at the circuit on the bottom of the tower. You should see an opening for you to put in a shot.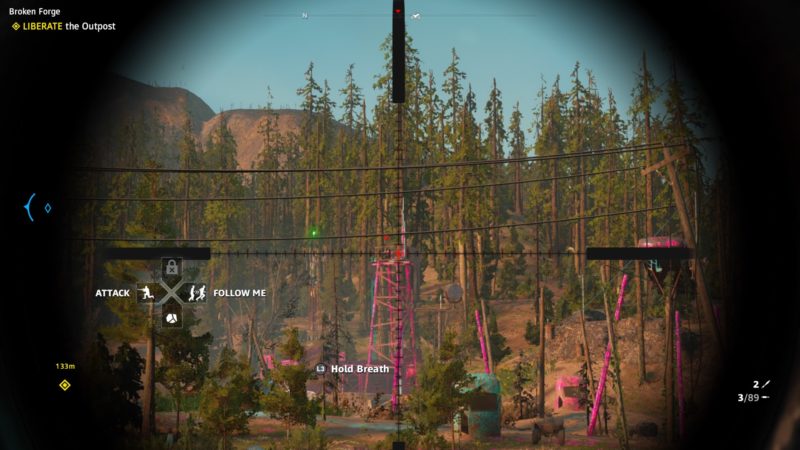 The reason you should disable the alarm is to stop them from calling reinforcements.
At level 2 outposts and above, they will call an Enforcer to come. These are heavily armored Highwaymen that are too tough to kill, at least not with low grade weapons.
They typically use a combination of ranged explosive attacks plus really painful shots from a sniper rifle.
It's so much easier not to deal with an Enforcer. Once you've defeated everyone in the outpost, it will be liberated.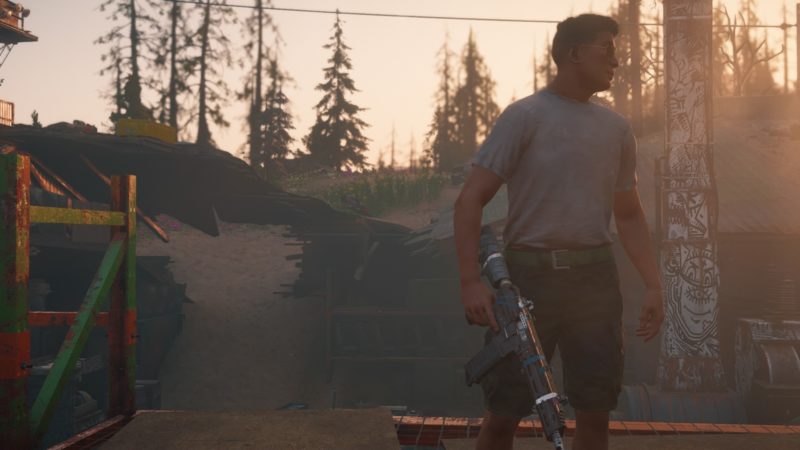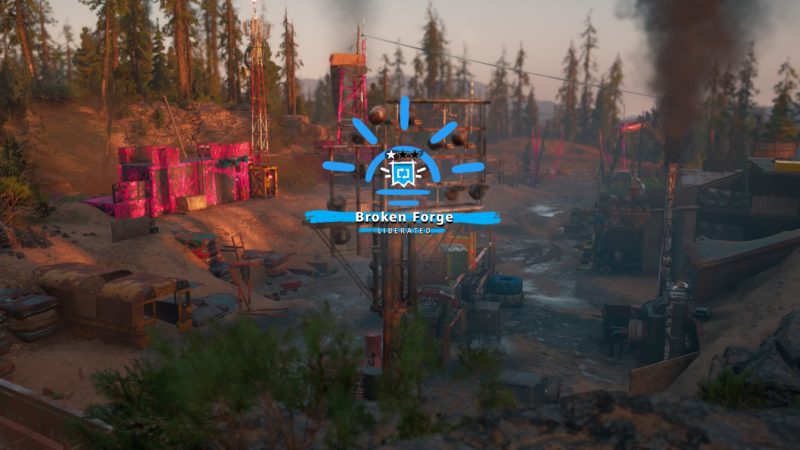 How to scavenge the outpost
After liberating the outpost, you will get ethanol among other things.
You can now choose to scavenge the outpost for an additional amount of ethanol.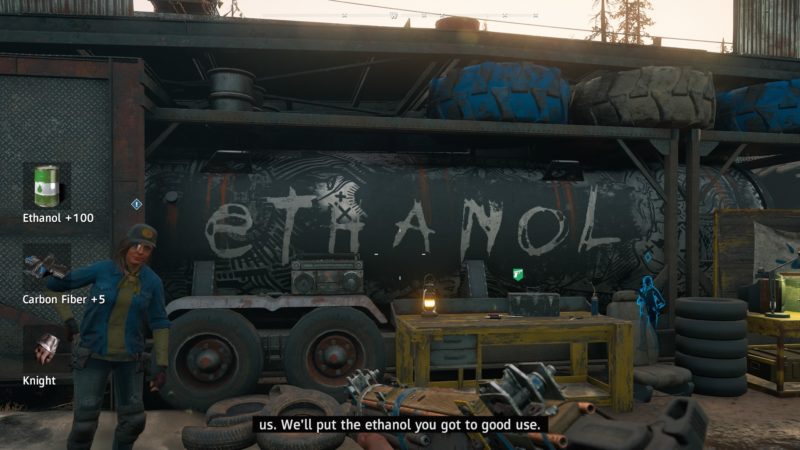 If you choose to do so, the outpost will be retaken by the Highwaymen.
The next time you come, the outpost will be a higher level than before, which is much harder.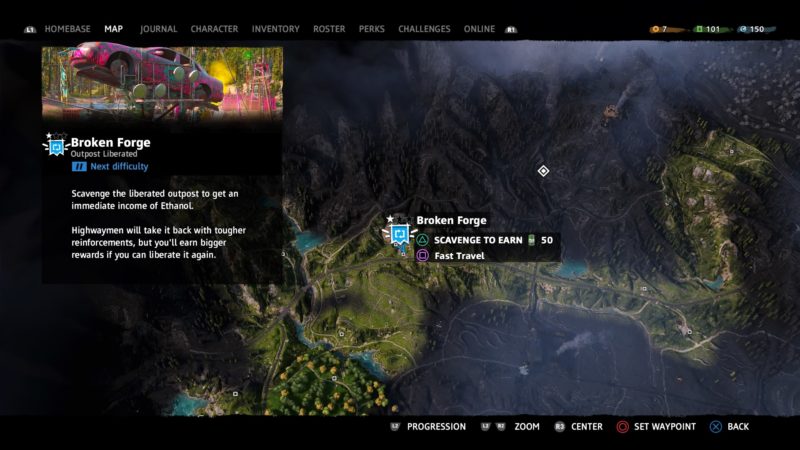 It is good to scavenge for ethanol first. The next time you get to this outpost, it will be level 2, but it does offer a higher amount of ethanol this time.
In a nutshell
It's good to liberate and scavenge outposts for ethanol in Far Cry, as you need it to upgrade facilities, especially the work bench.
If you are able to craft much better weapons, you can then liberate higher level outposts and earn more ethanol.
---
Related articles:
Far Cry New Dawn: Under Siege (Walkthrough)
Far Cry New Dawn: New Eden's Secret
Adventures In Babysitting (Walkthrough) – Far Cry New Dawn
Far Cry New Dawn Expedition: H.M.S. MacCoubrey (Walkthrough)
Far Cry New Dawn: Man Eat Dog World (Timber) Walkthrough
Buzz Kill (Grace Armstrong) Walkthrough – Far Cry New Dawn
Far Cry New Dawn: Deep Dive (Walkthrough And Guide)