High Art is one of the treasure hunting missions in Far Cry: New Dawn.
Your task is to access the stash inside the building, but it's blocked by a car.
Here's a walkthrough of High Art in Far Cry New Dawn.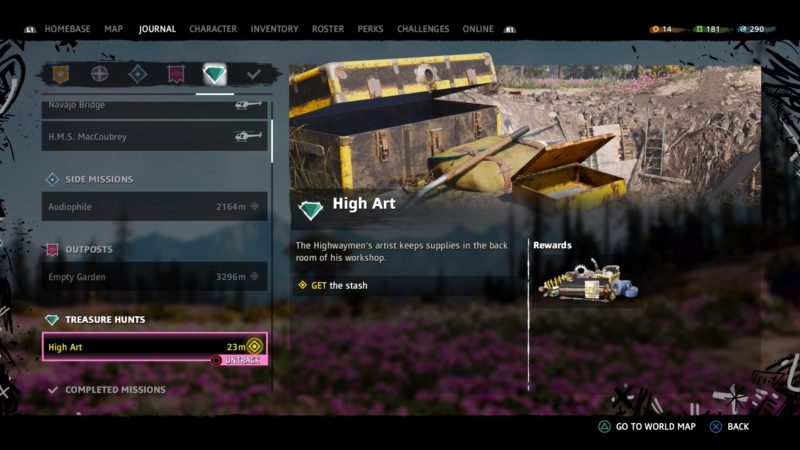 Each treasure hunting mission can be activated by talking to the NPC with the green and white symbol on the head.
Look for the treasure hunt note
To begin the mission, you need to look for the note first.
The exact location of the High Art note is shown in the map below.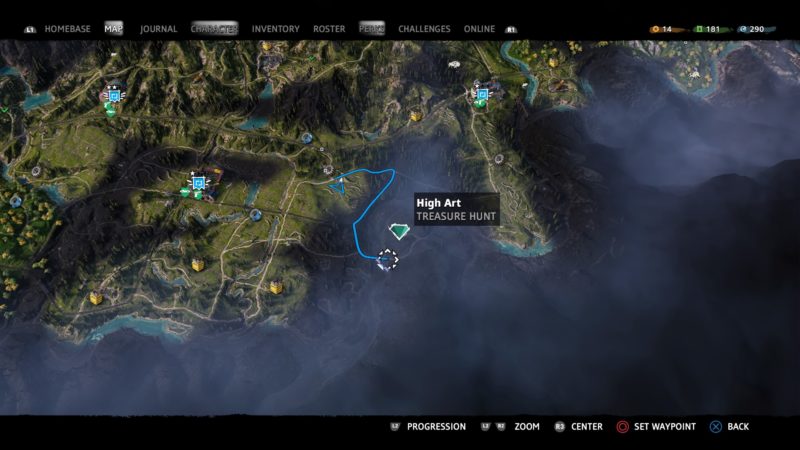 On the way there, you may encounter some Highwaymen. Some are also in the compound.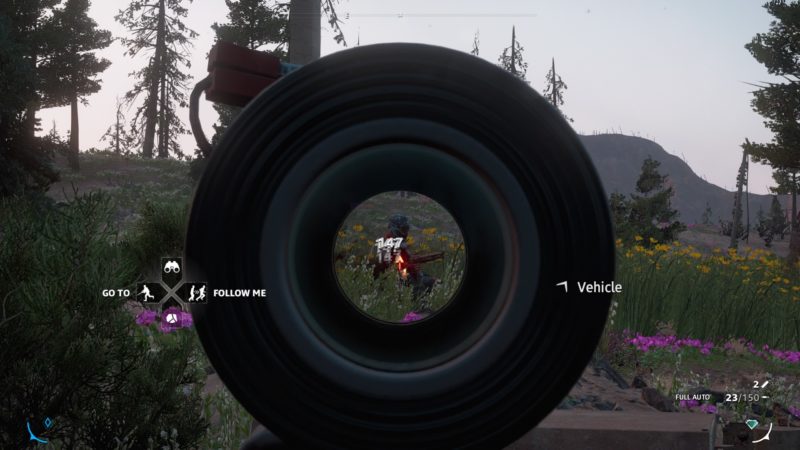 After clearing the gunmen, get to the note which is inside a box on the table.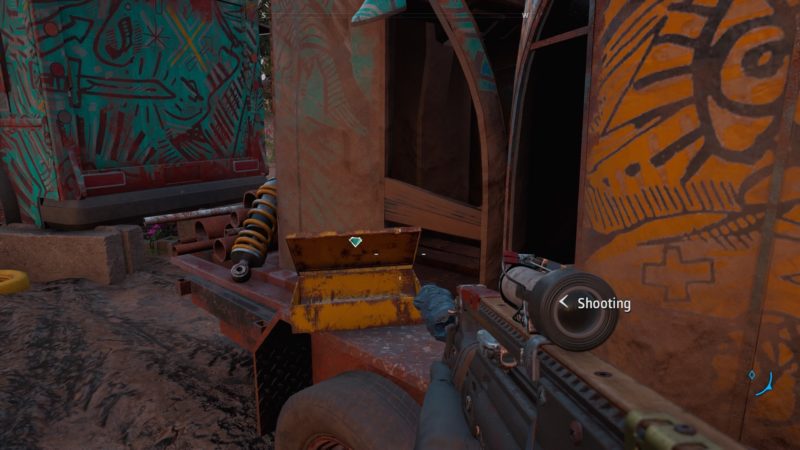 Get the stash
Like all treasure hunt missions, you have to find the stash. The stash is inside this pink building.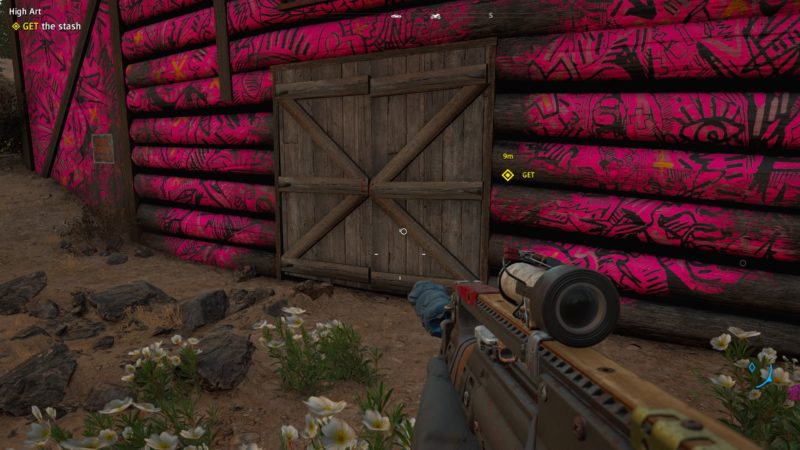 In order to get in, you need to find the tallest tower. Use your grapple perk to climb all the way up.
Then, use the zipline to get inside the 1st floor of the building.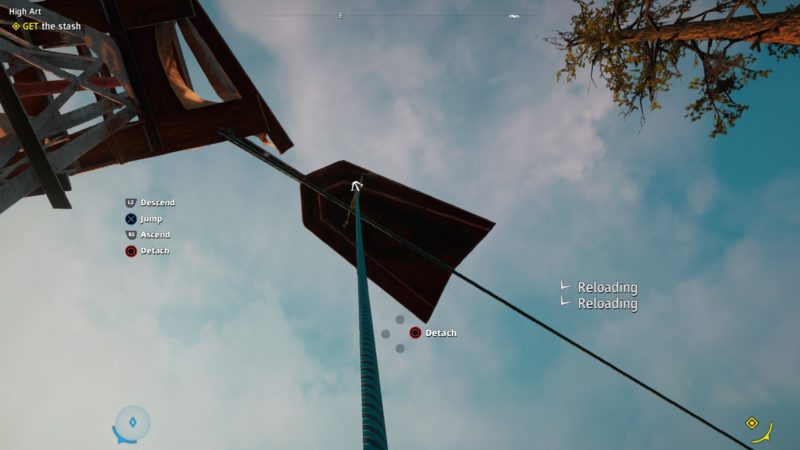 You need to crouch on this floor. There'll be a note which gives you a clue on how to move the cars.
There are three levers in total.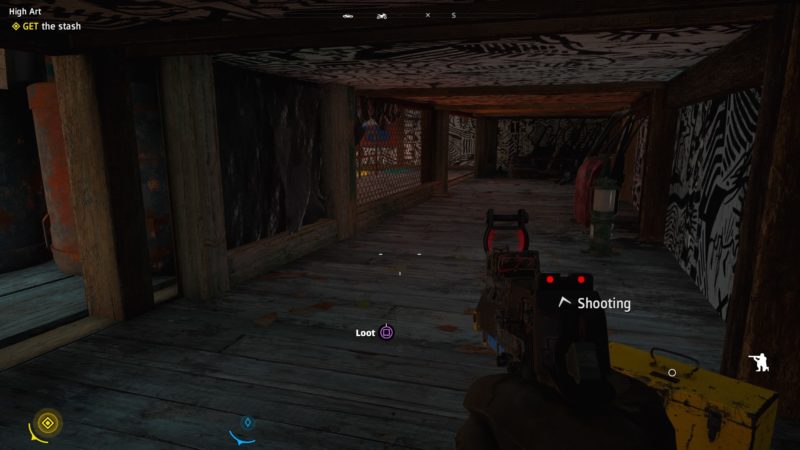 The ground floor level (image below) will move the pink car up.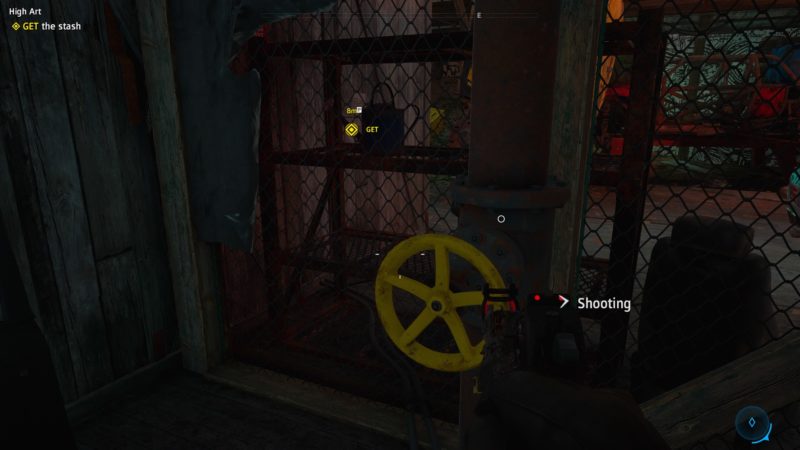 Another lever at the door is to open the garage door.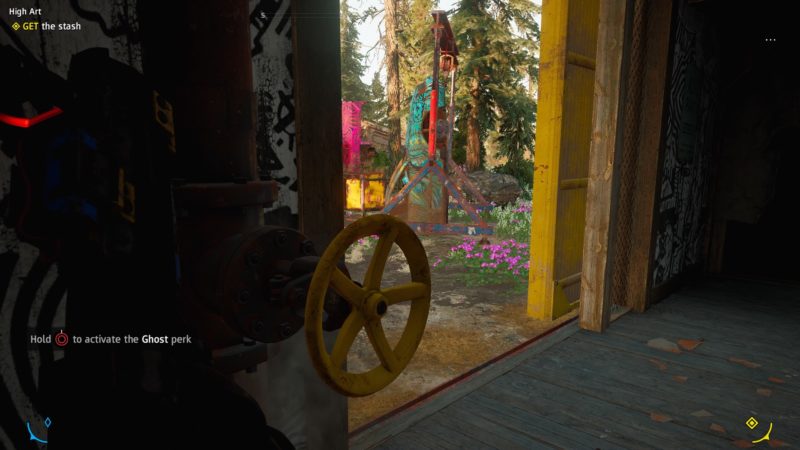 After moving the green car up, get back up to the 1st floor. Use the green car as a stepping platform to get to the other side.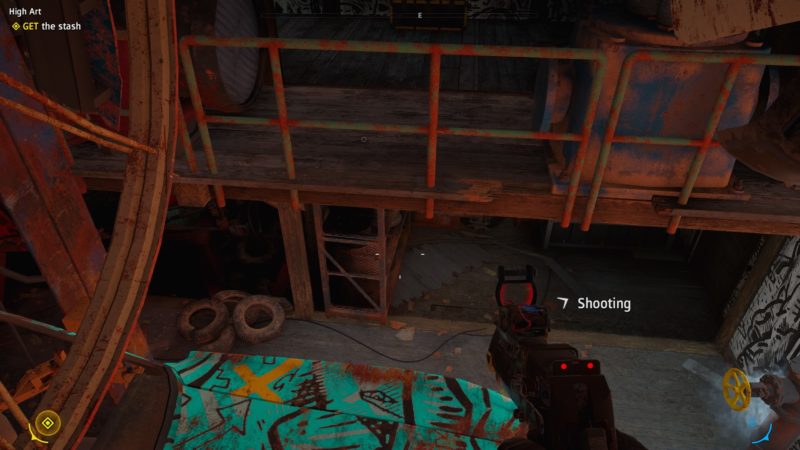 You will find the last lever here, the one that moves the car away from the door.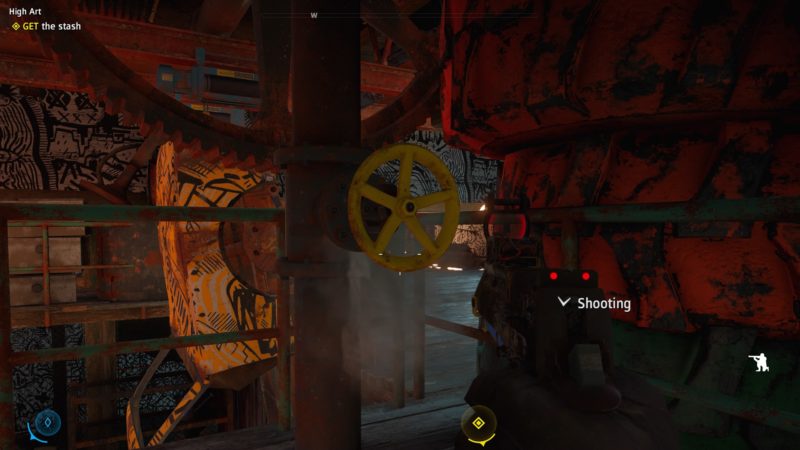 Now that the pathway is open, just get inside and start looting your rewards.
The treasure hunt mission High Art completes here. Like usual, you can also loot 3 perk points.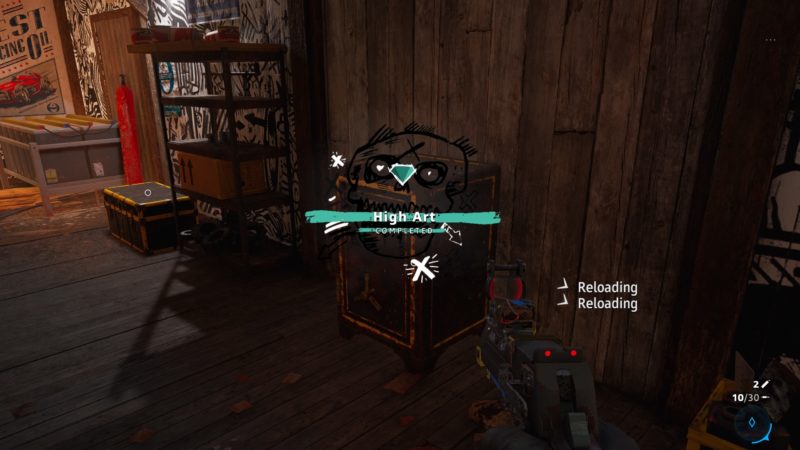 ---
Related articles:
Far Cry New Dawn: For Whom The Bear Tolls
Far Cry New Dawn: Riddle Me Fish (Treasure Hunt Guide)
The Best Laid Plans (Treasure Hunt Guide)
Far Cry New Dawn: Burning Souls (Treasure Hunt Guide)
Best Weapons In Far Cry: New Dawn
Games Like Dota 2: Top 10 Alternatives To Check Out
Far Cry New Dawn: The Great Escape (Save Nick) Walkthrough