Go With The Flow is a treasure hunting mission in Far Cry: New Dawn.
Your task is to find the hideout left behind by some of the people who are now dead.
Here's a walkthrough of Go With The Flow in Far Cry New Dawn.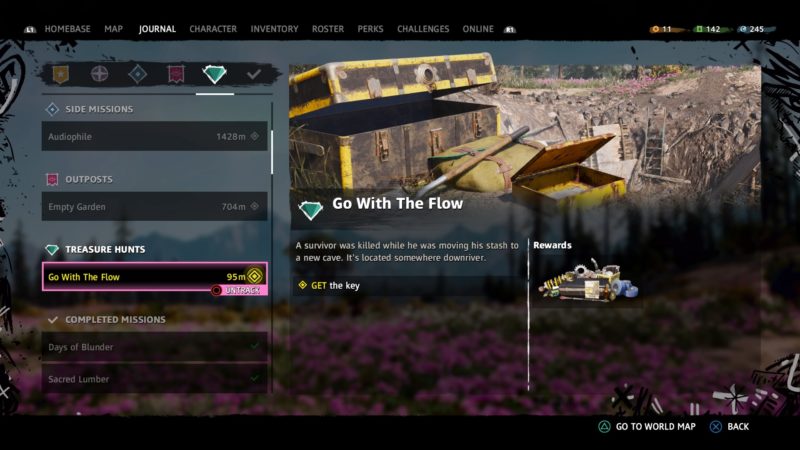 The rewards for finding the treasure is pretty much materials (for e.g. components and gears) and 3 perk points.
Start the treasure hunt
To begin the treasure hunt mission, get to the location shown in the map below. It is southwest of an outpost.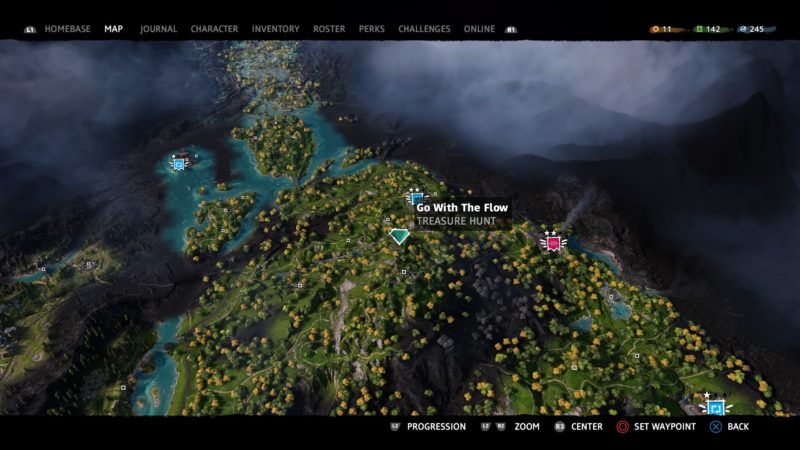 It's on higher ground and you will encounter a couple of wolves waiting there. Kill all of them first.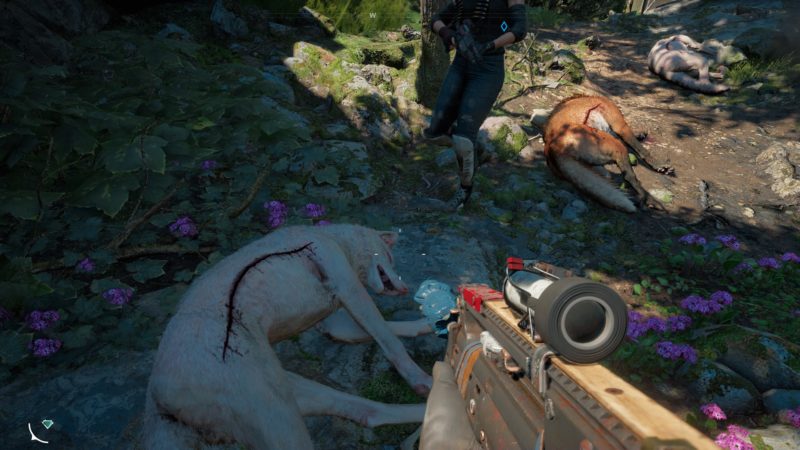 Now, get into the small cave. There's a wolf corpse beside it. Read the note to begin the mission.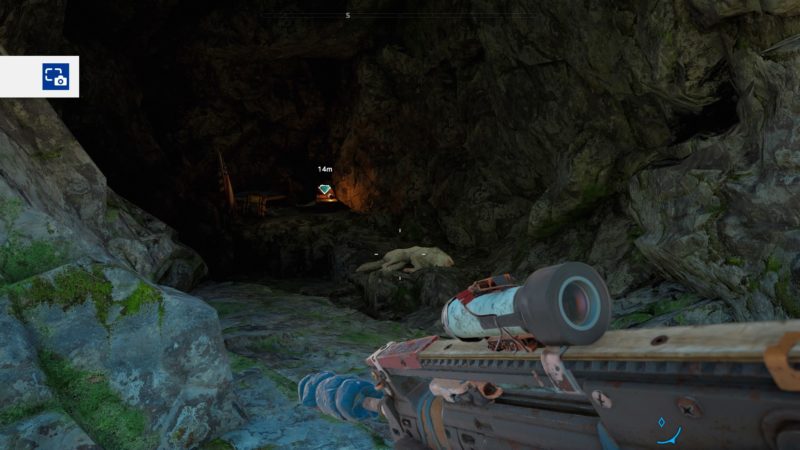 Get the key
The first objective is to find the key to unlock the hideout.
More animals will come and attack you after you leave the cave.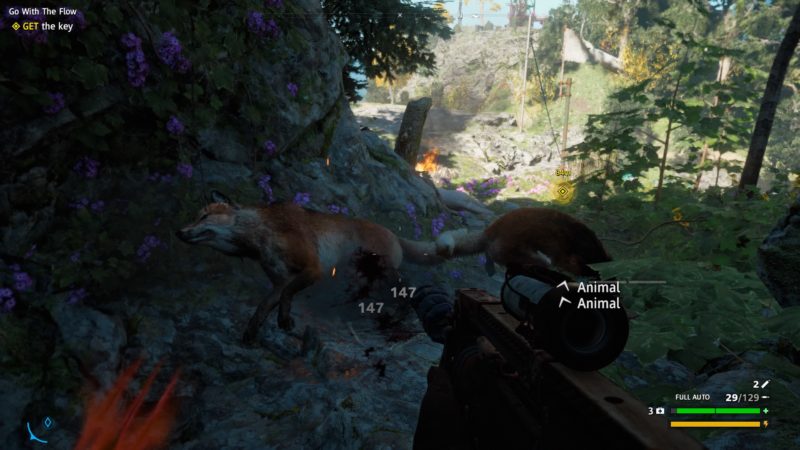 Now, use the zipline in front of you and get to the lower ground on the other side of the river.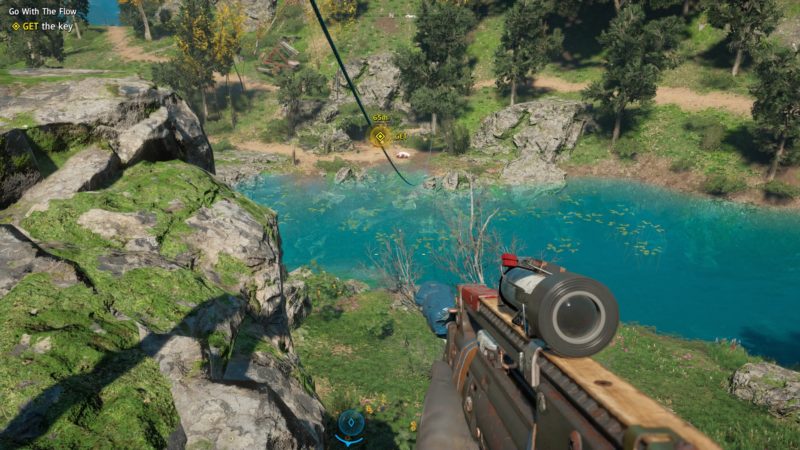 You will find a note here.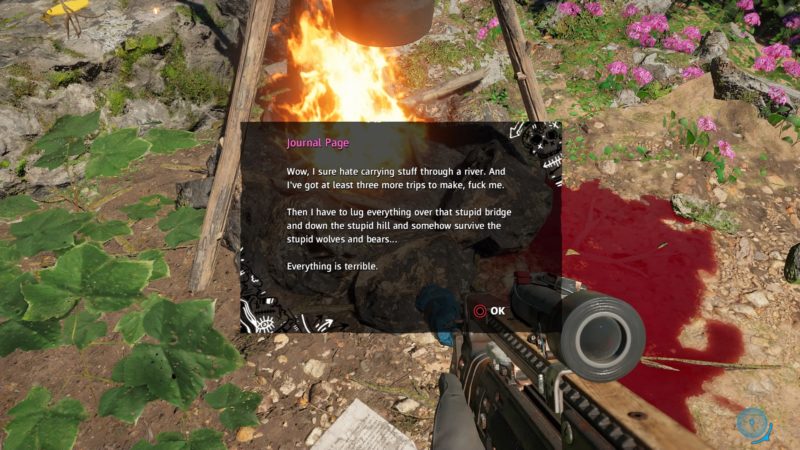 Most importantly, the key is on the rock.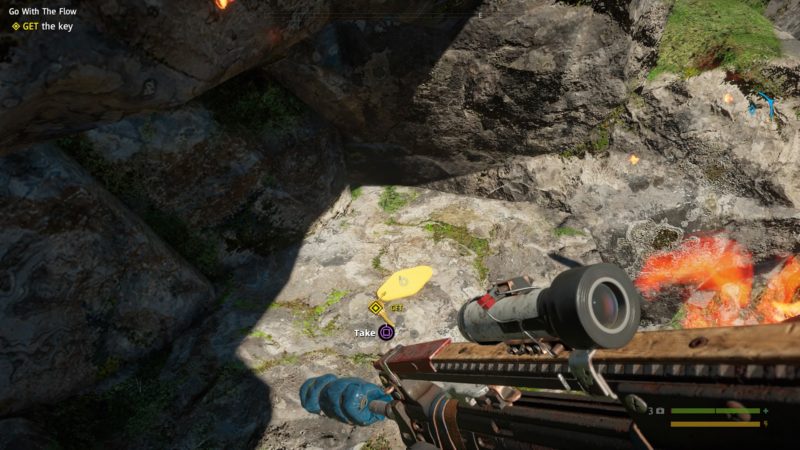 Find the hideout
Now, you need to find the hideout. You may encounter some Highwaymen here.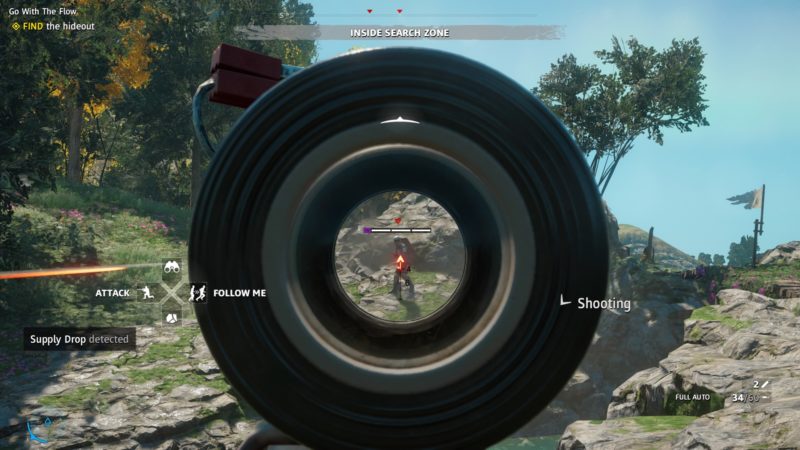 To find the place, you need to follow the trail of white flags alongside the river.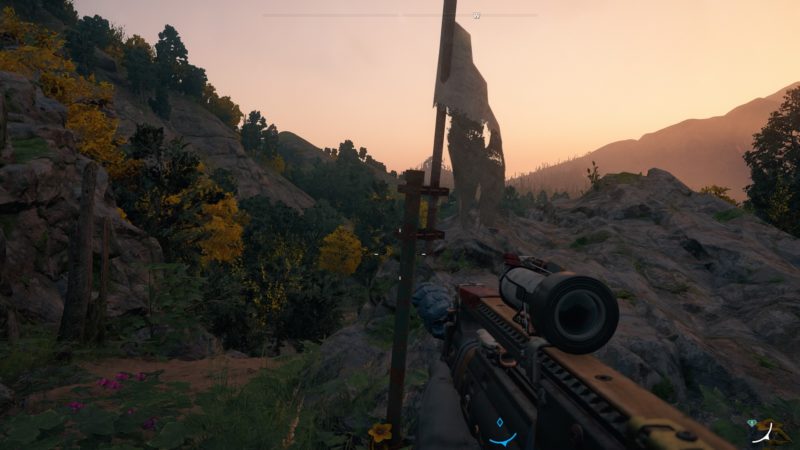 There'll be plenty of white flags along the way and some Highwaymen in the area.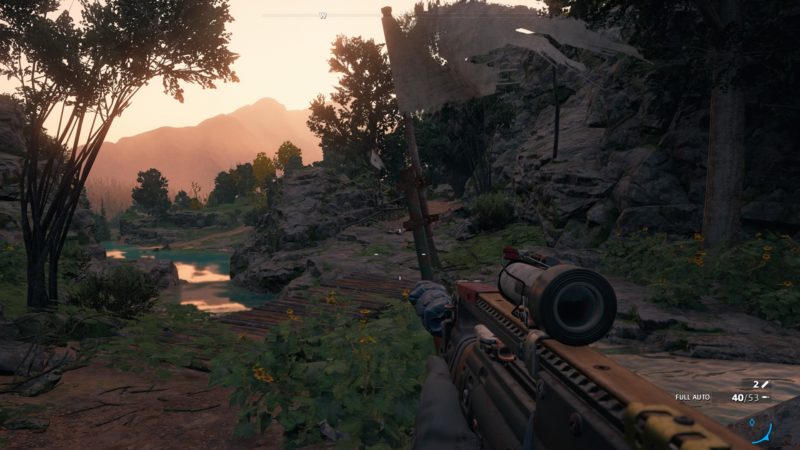 The exact location of the hideout is shown in the map below, marked by my character's location in blue.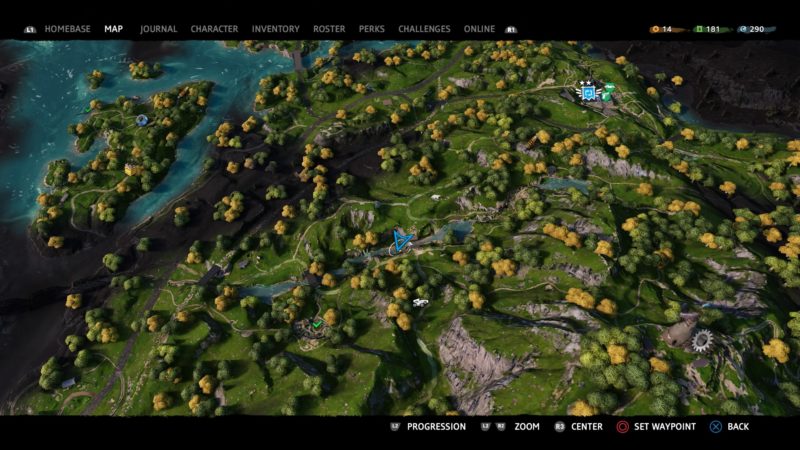 After following the white flags, the river should be heading directly downwards as a waterfall. Go down the waterfall area.
You will then see a hideout covered by some plants.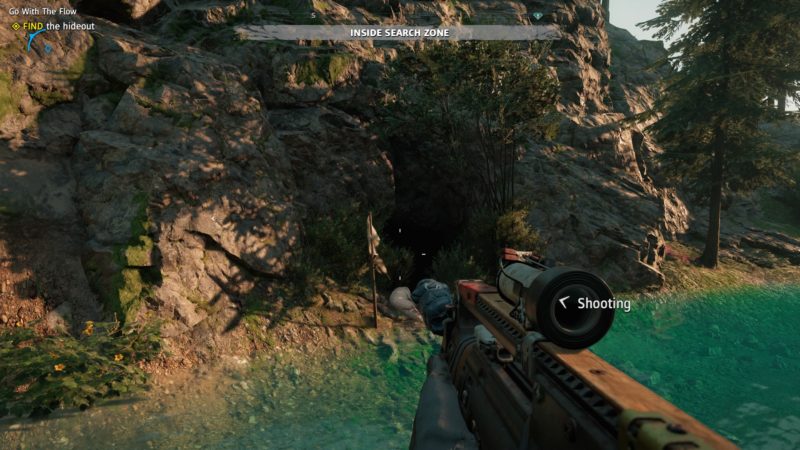 Inside of it, you will find a steel cage. Use your key to unlock it.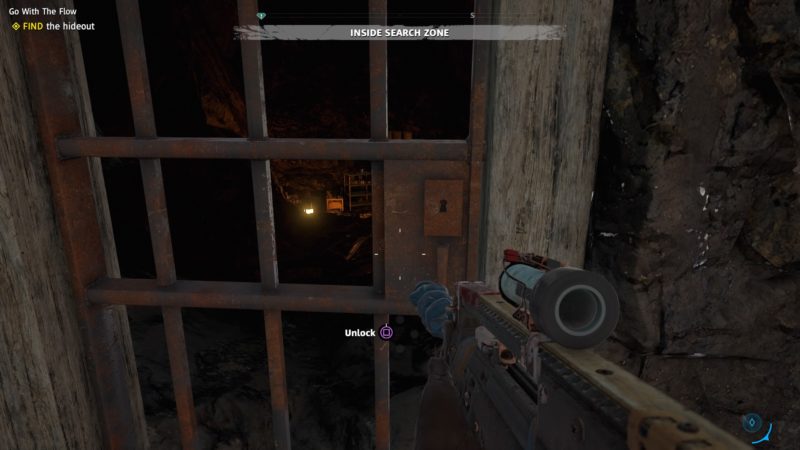 The treasure hunt mission Go With The Flow completes here. Just loot everything you see.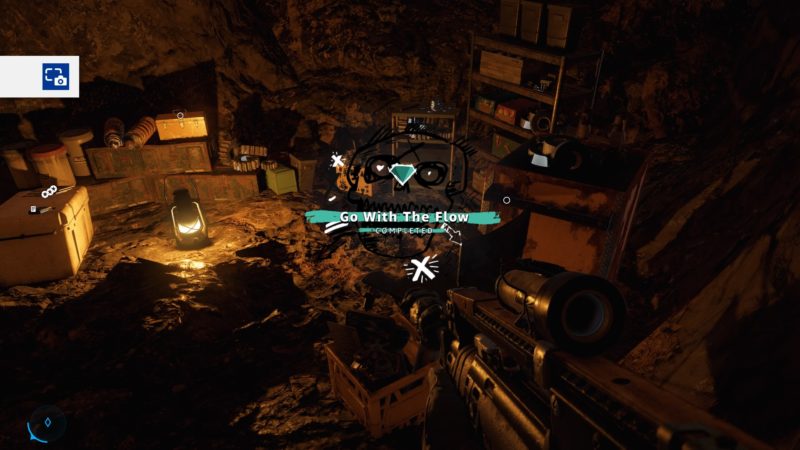 Hopefully this guide is helpful for you.
---
Related articles:
Far Cry New Dawn: Burning Souls (Treasure Hunt Guide)
Best Weapons In Far Cry: New Dawn
Far Cry New Dawn: Riding Derby (Mission Walkthrough)
Far Cry New Dawn: A Thousand Words – All Photograph Locations
How To Unlock Fast Travel In Far Cry New Dawn