For Whom The Bear Tolls is a treasure hunt mission in Far Cry: New Dawn.
Your task is to retrieve a stash but the key has been swallowed by a bear.
Here's a walkthrough of For Whom The Bear Tolls in Far Cry New Dawn.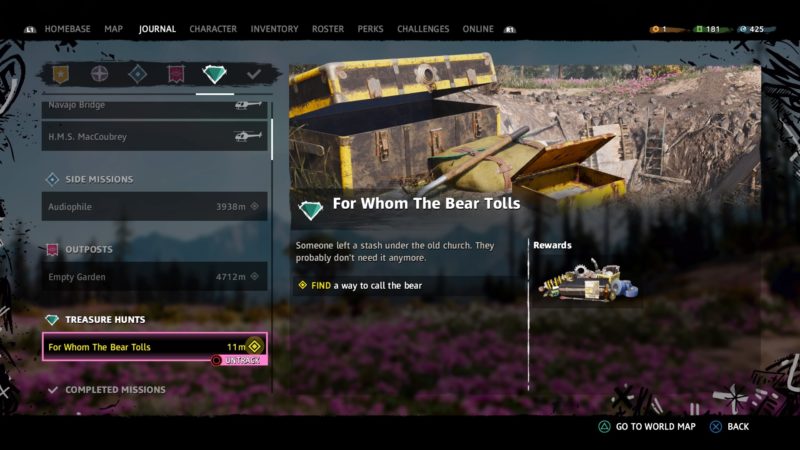 To get this mission, you need to talk to an NPC with a white and green symbol on the head.
It's the same for the other treasure hunt missions too.
Look for the treasure hunt note
To begin the mission, you need to find the note first.
The exact location of the note is shown in the map below.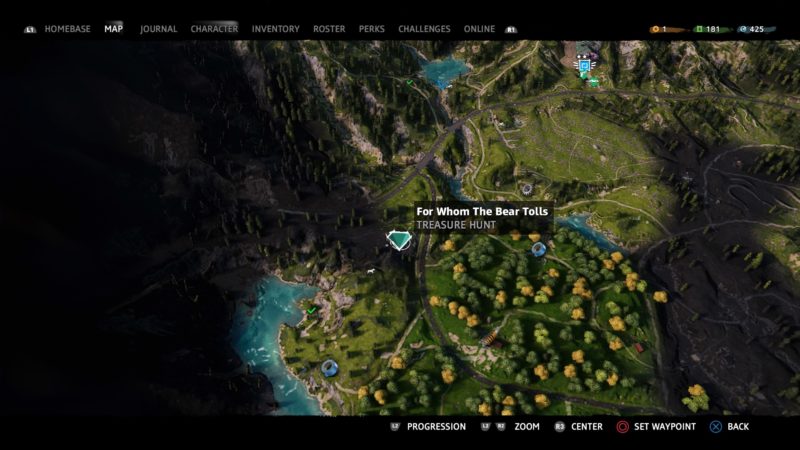 When you get there, you will see an old abandoned church.
The note is beside the teddy bear.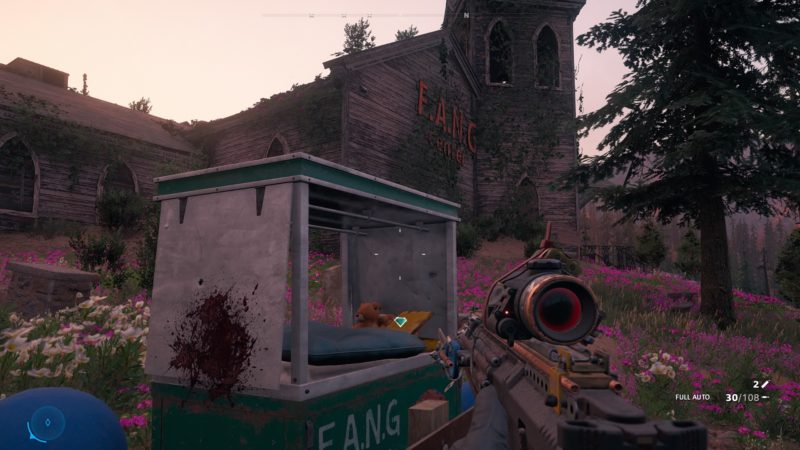 Call the bear
According to the note, the bear took the keys to the stash, You need to find a way to call the bear to come.
Get up to the church tower. Use your fist and hit the bell until it rings a couple of times.
The bear will then come.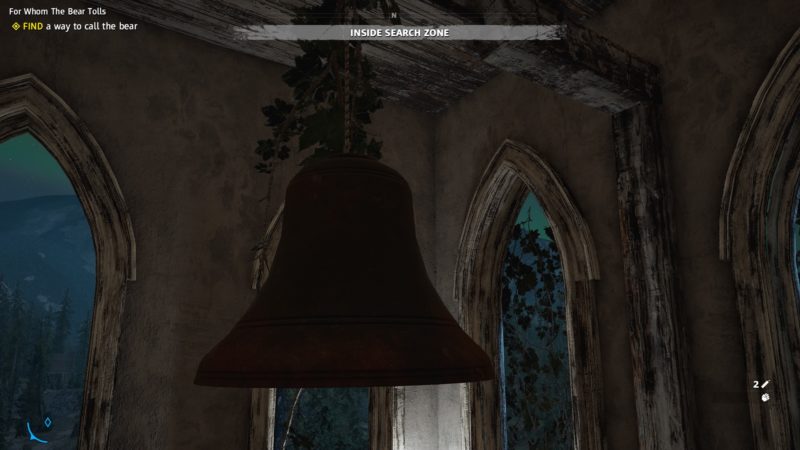 Kill the bear
After the bear appears, shoot the bear until its dead.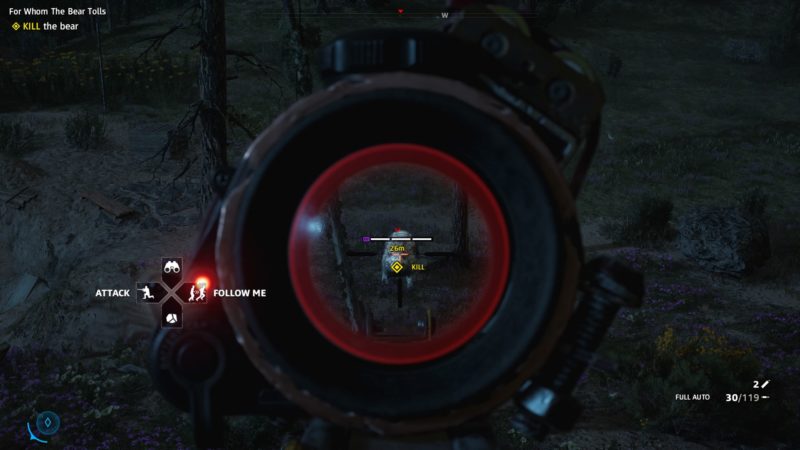 Loot the key
After the bear's dead, loot the body to get the key, among other stuff.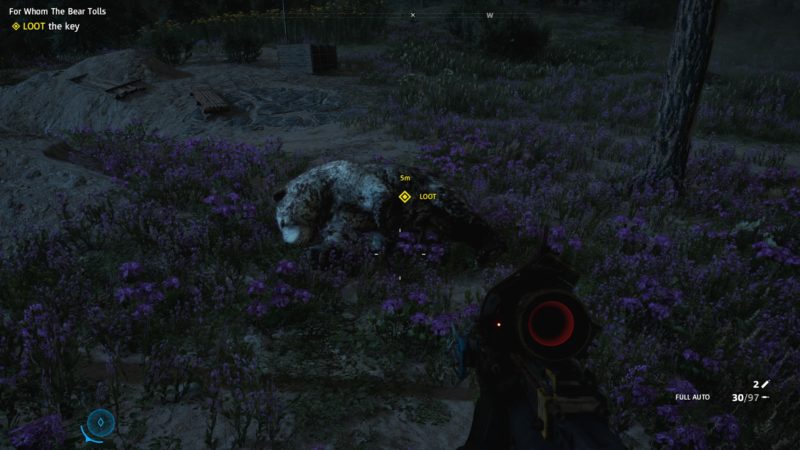 Get the stash
Once you have the key, get to the stash. It's located near where the bear spawns.
There's a sunken hole on the ground and you'll find an underground bunker here.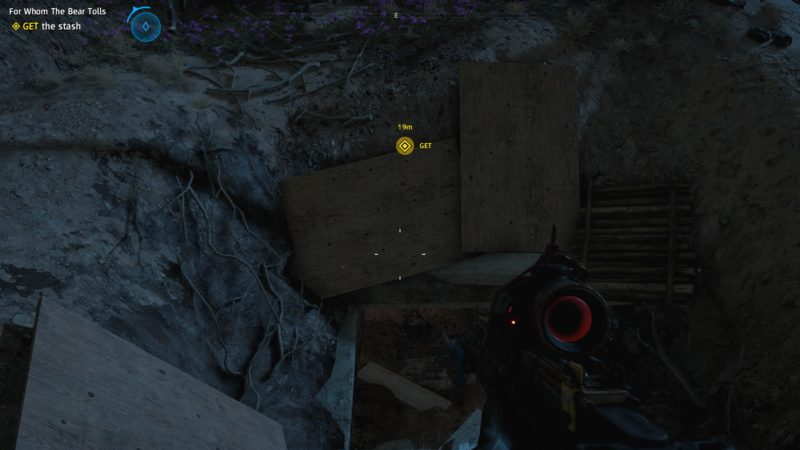 Get inside and unlock the door using the key.
The treasure hunt mission For Whom the Bear Tolls completes here.
As usual, you will get 3 perk points among other materials.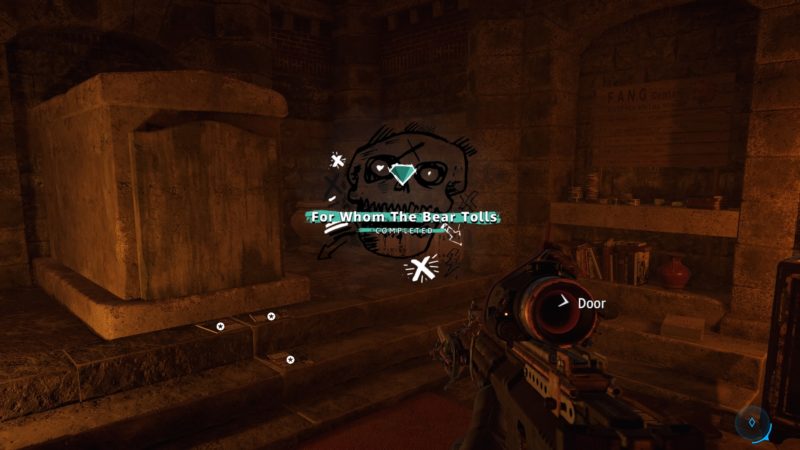 ---
Related articles:
Far Cry New Dawn: Rescuers Go Under (Treasure Hunt Guide)
Going Haywire (Treasure Hunt Guide) – New Dawn
Far Cry New Dawn: Riddle Me Fish (Treasure Hunt Guide)
Far Cry New Dawn: The Best Laid Plans (Treasure Hunt Guide)
High Art (Treasure Hunting Guide) – Far Cry New Dawn
Top 10 Best Games Like Cards Against Humanity