Navajo Bridge is the second expedition you'll be introduced to in Far Cry: New Dawn.
Your task is to retrieve a package from a building across a bridge guarded by Highwaymen.
Here's a walkthrough of Navajo Bridge Expedition in Far Cry New Dawn.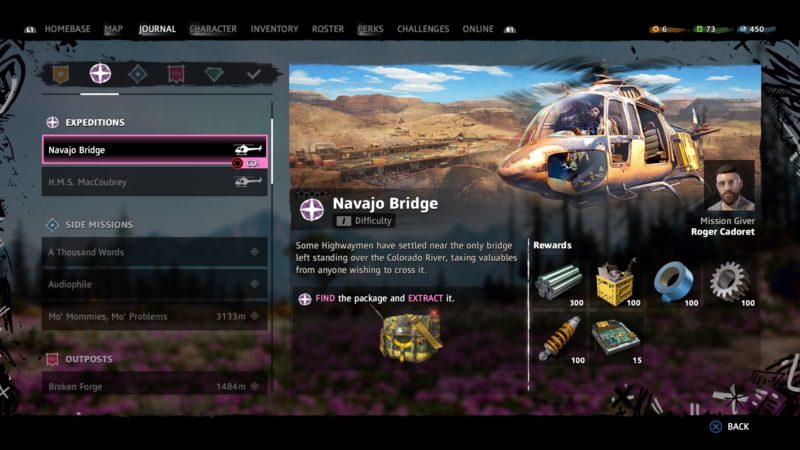 The difficulty level for this expedition is only level 1. You can repeat the expedition after completion but the level will be higher.
The rewards are displayed before you even start the mission.
Locate the package
The mission is like other expeditions. Just locate the package and run off with the helicopter.
You will be dropped near a cliff in the beginning. Your aim is to get to the pinkish gas area.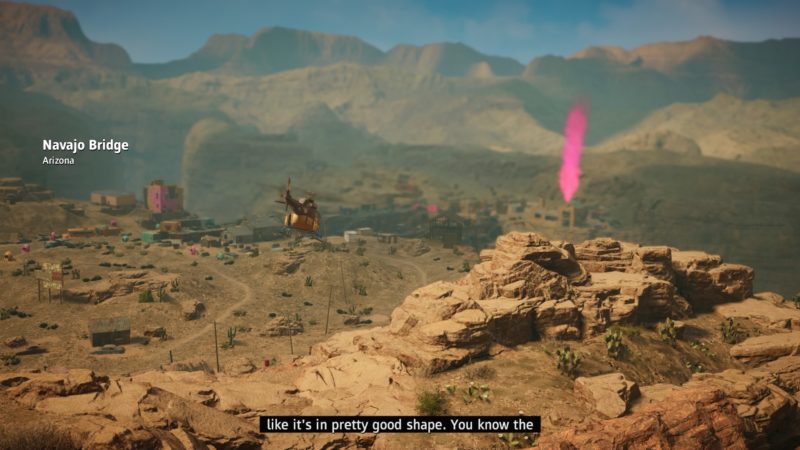 You can use the zipline to get to the lower ground.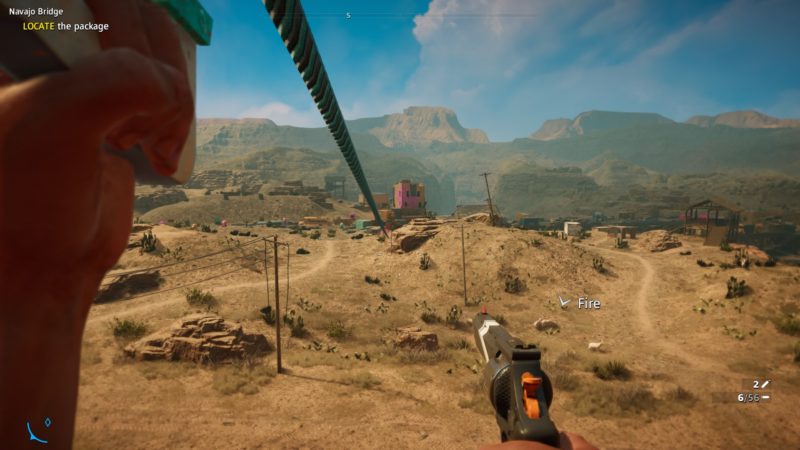 There will be a couple of Highwaymen around the compound.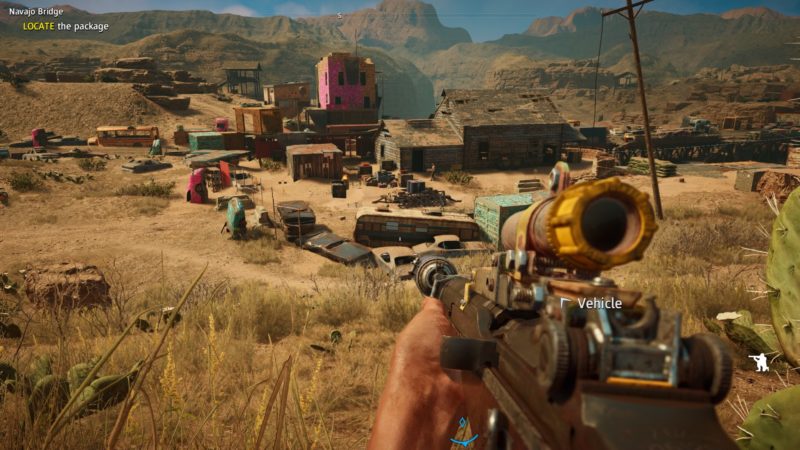 Kill them all and go past the bridge.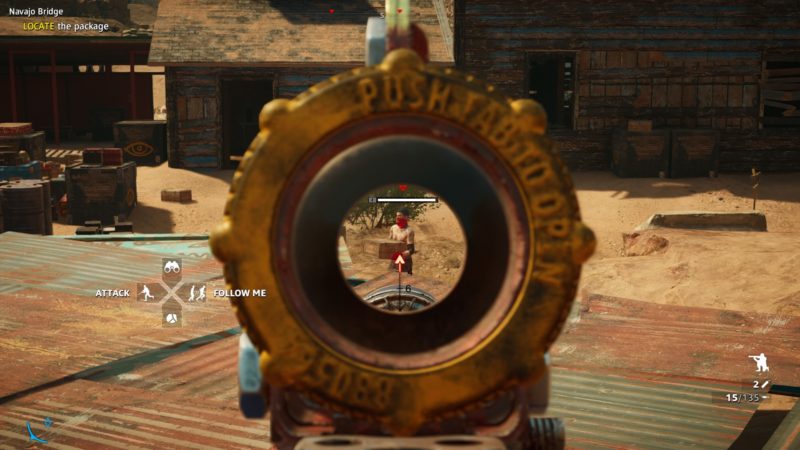 You have to get to the pink smoke area.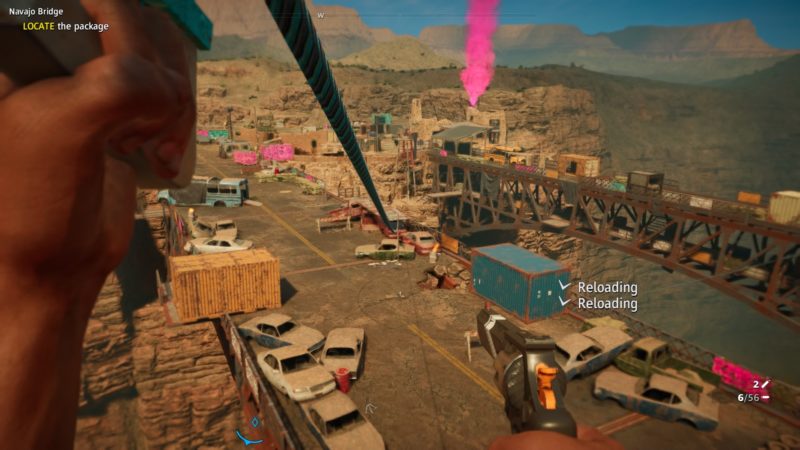 On the way, there'll be even more Highwaymen. If they get alerted, some vehicles will spawn and cause more trouble.
It's much better if you can do it stealthily, otherwise you'll always be under fire.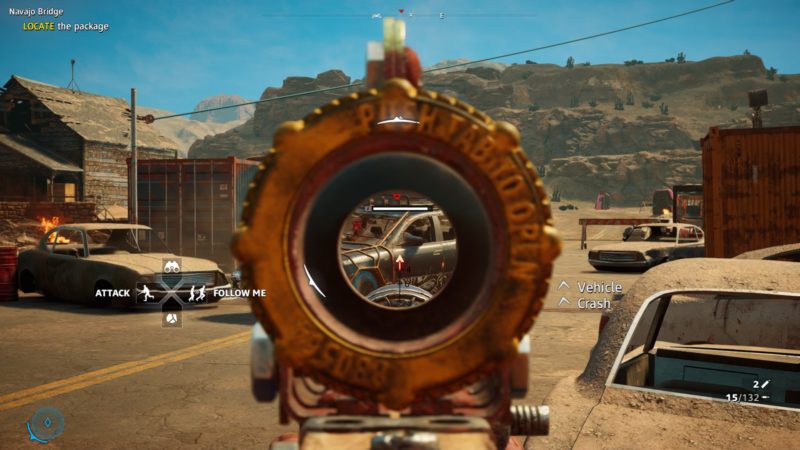 Now, get to the building with the pink gas.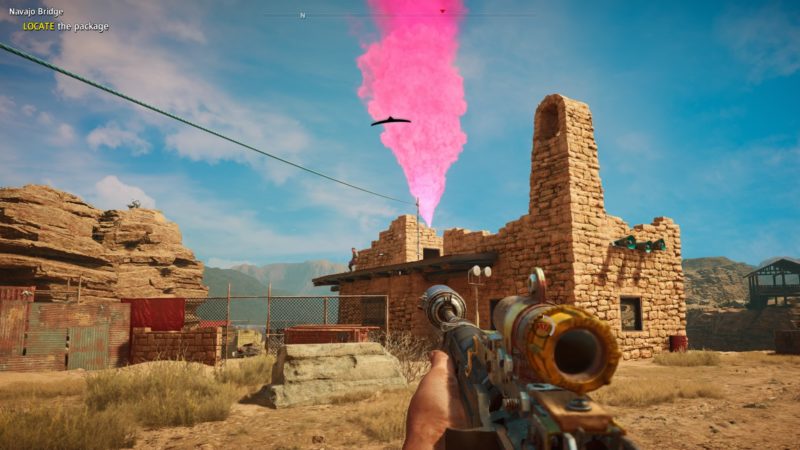 The package is located on the top floor of the building.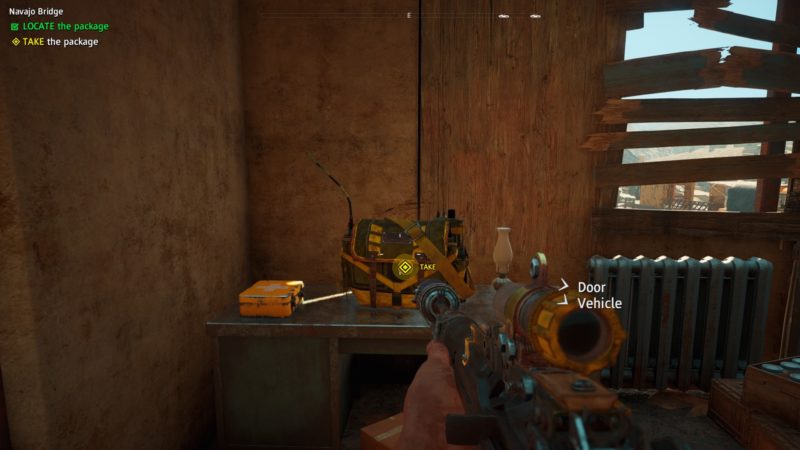 Reach the extraction point
After retrieving the package, get to the extraction point.
It will be shown to you on your screen with a yellow marker.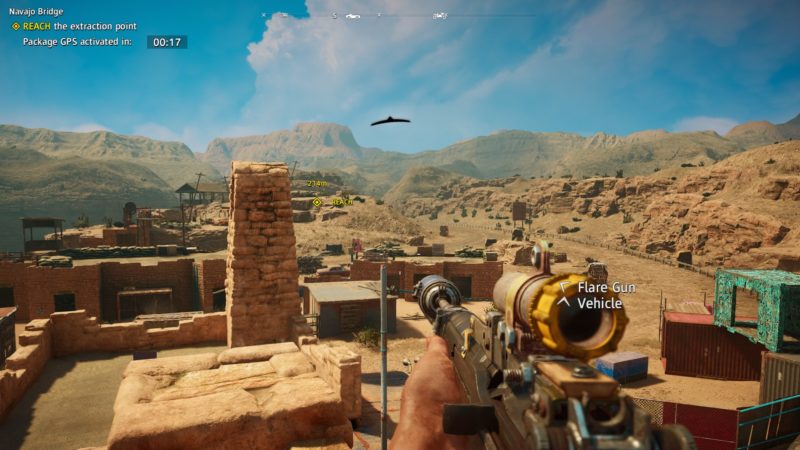 Run towards it. You will face many Highwaymen along the way.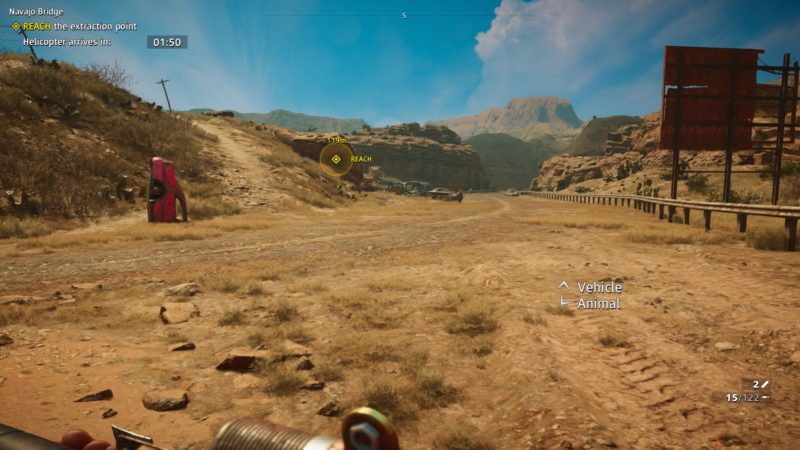 Once you're at the extraction point, you have to survive as long as you can. The Highwaymen will keep coming without stop.
Just annihilate as many as you can until the helicopter arrives in about 2 minutes.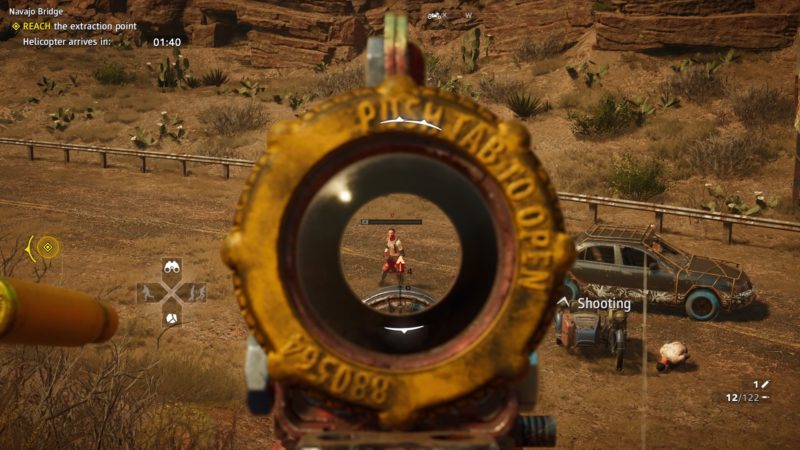 Enter the helicopter
When it finally arrives, the helicopter will park somewhere higher on the extraction point. Run towards it and enter the helicopter.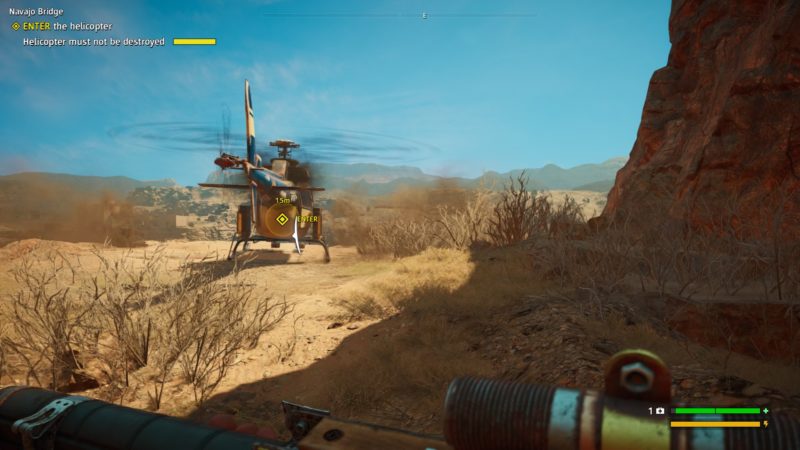 The expedition Navajo Bridge is now complete.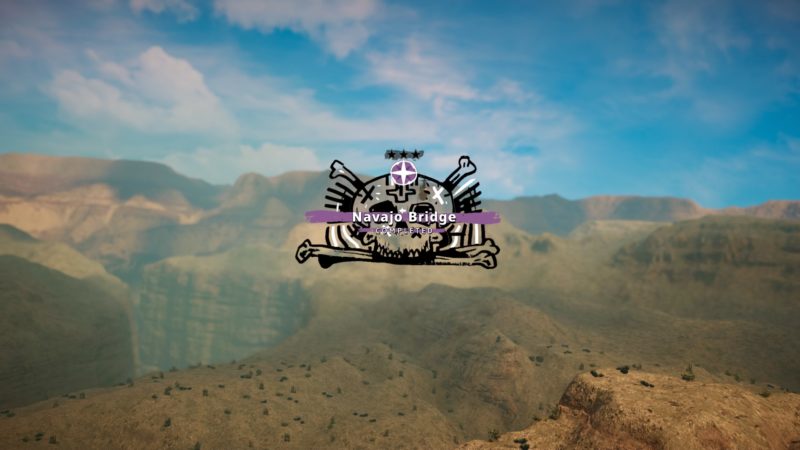 ---
Related articles:
Far Cry New Dawn: Now That's Entertainment
Far Cry New Dawn: Homecoming | Through The Wringer (Guide)
Mo' Mommies Mo' Problems (Walkthrough) – Far Cry
Far Cry New Dawn: Crow's Feet, Eagle's Eyes (Walkthrough)
Far Cry New Dawn: Jerome Comes Home (Walkthrough)
Joseph's Secret (Walkthrough And Guide) – Far Cry
Far Cry New Dawn: Into The Bliss (Walkthrough And Guide)