H.M.S. MacCoubrey is one of the expeditions in Far Cry: New Dawn. Expeditions are great for earning resources, but you have to survive the whole ordeal.
Your task in expeditions is to retrieve packages from the enemy base, and get home safely on the chopper.
Here's a walkthrough on the expedition HMS MacCoubrey in Far Cry New Dawn.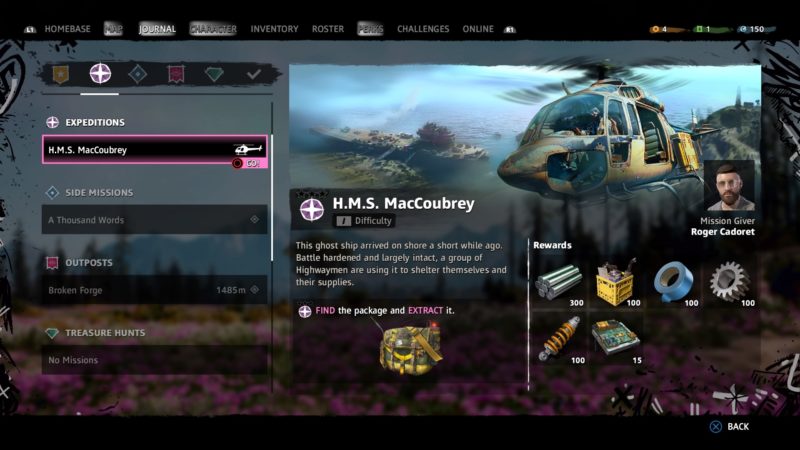 To start this expedition, talk to Roger Cadoret in the Prosperity home base.
The difficulty of this expedition is only level 1. The rewards are also displayed before you start the expedition.
Locate the package
Your main objective in the expedition is to locate the package on the ship.
The helicopter will drop you off at the lighthouse.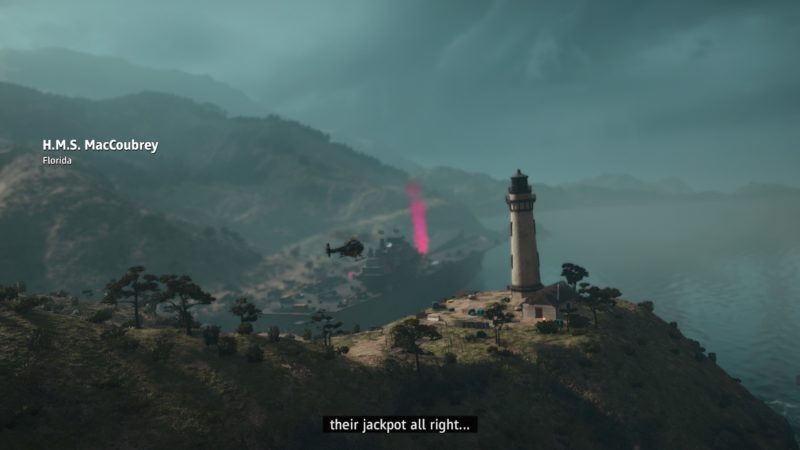 In order to get to the ship, use the ziplines.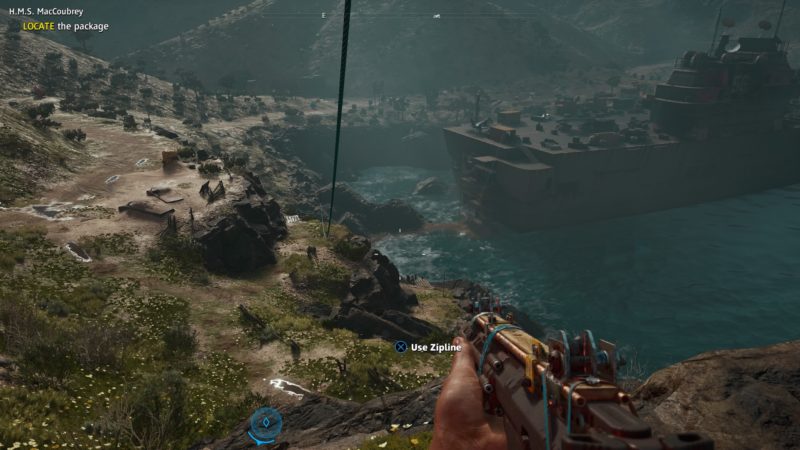 There are two ziplines. One goes straight onto the ship.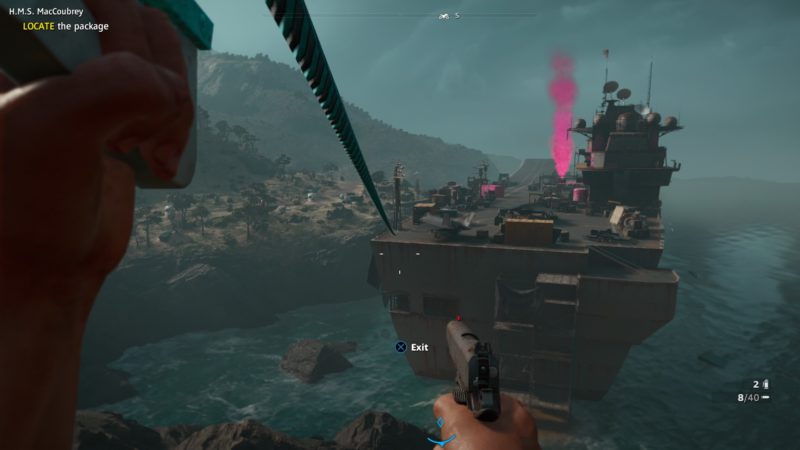 Once you're there, you will encounter plenty of enemies. You'll probably have to kill them all, unless you can avoid their detection.
For this particular expedition, the package is actually at the bottom.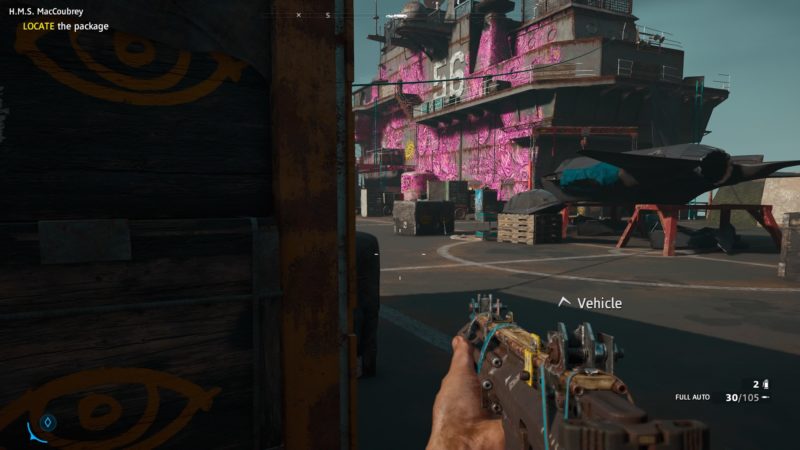 You don't need to climb up the structure at all, but you can do so if you wish to loot some materials.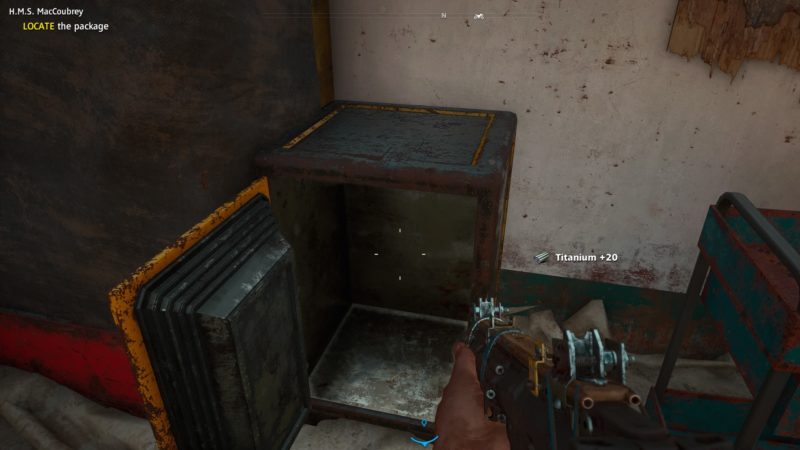 Get towards the other end of the ship (if you just arrived from the zipline).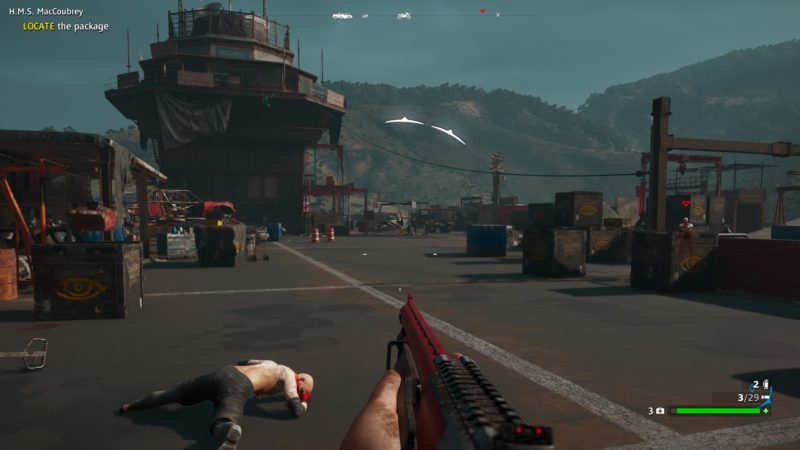 Get rid of the enemies. Once the coast is clear, look for the opening that heads down. There's also a small plane down there.
There'll be a few floors here. The package is located right in the middle, near the airplane.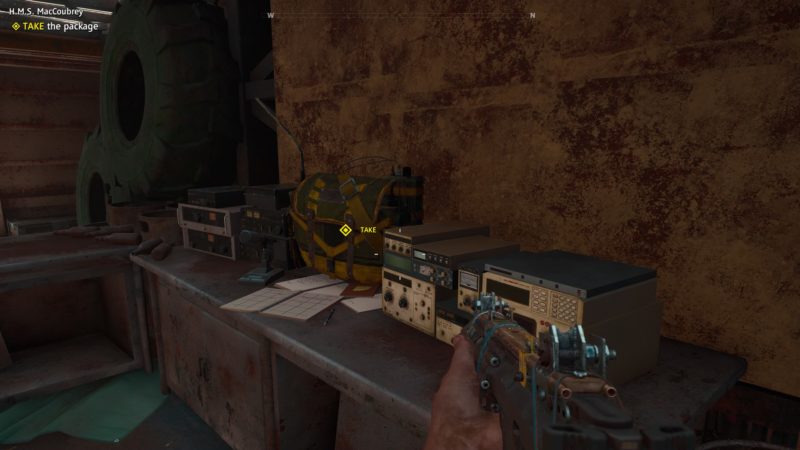 Grab the package on the desk and leave the area.
Reach the extraction point
From the package, walk towards one of the doors. There's a long walkway. One end of the walkway leads you to another zipline.
Use it to reach the extraction point that is marked yellow on the screen.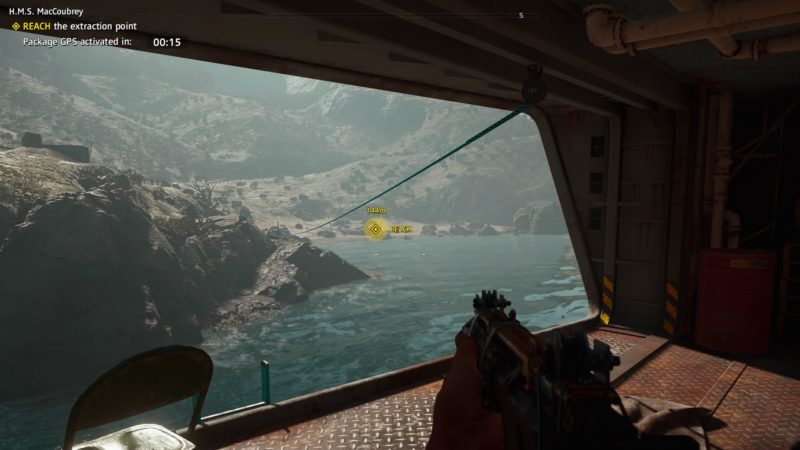 Survive until the helicopter lands
After you've reached the extraction point, the helicopter will come.
However, it takes about 2 minutes before the heli gets here. You need to survive before that happens.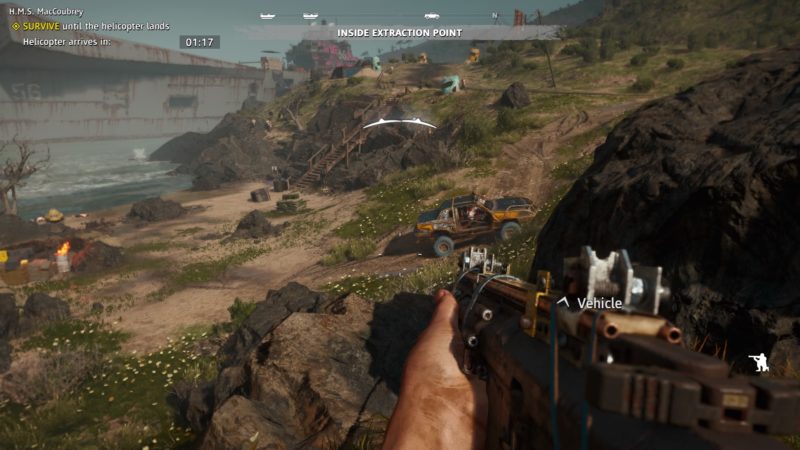 This part is really tough as plenty of gunmen will be coming from all directions. There is however a docked machine gun.
You can use it to eliminate most of them. Or, you can take cover somewhere until the heli arrives.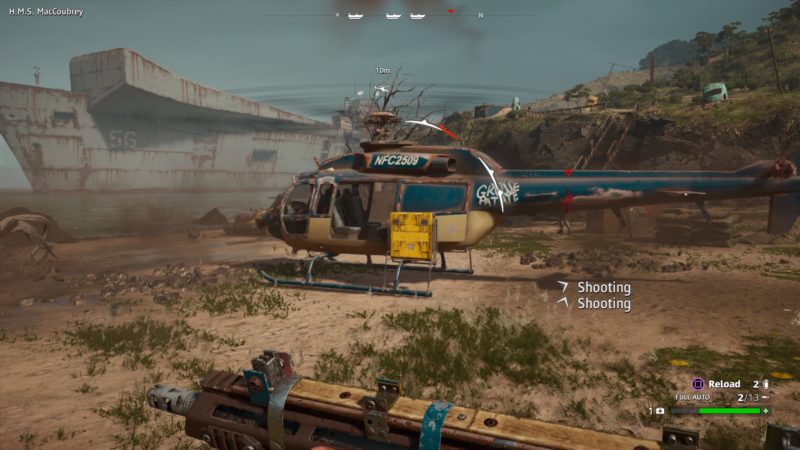 Once it arrives, run towards the helicopter and sit inside. The heli will then leave and your mission is complete.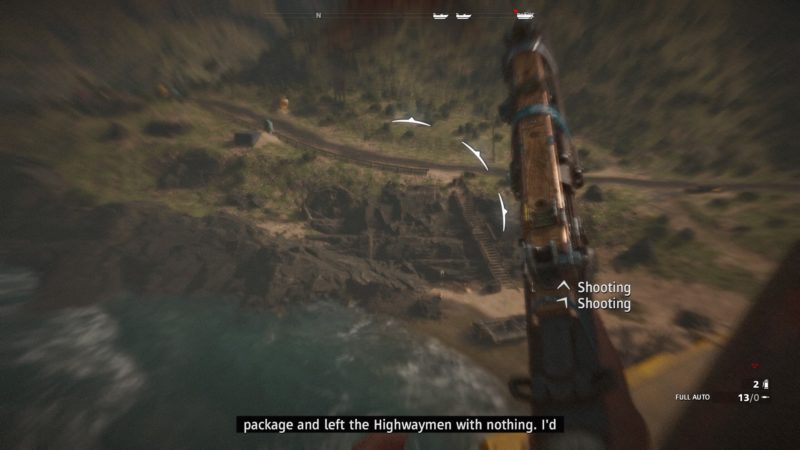 The expedition H.M.S. MacCoubrey completes here and you will get the materials promised.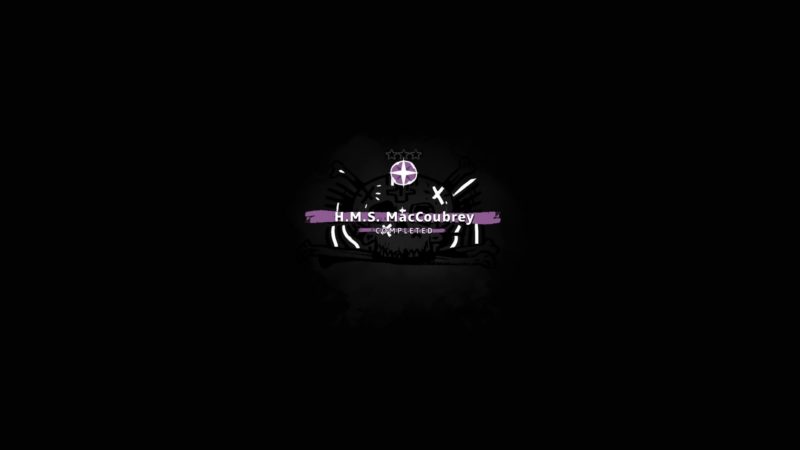 ---
Related articles:
Far Cry New Dawn: New Eden's Secret (Walkthrough And Guide)
How To Liberate Outposts For Ethanol – Far Cry: New Dawn
Far Cry New Dawn: Man Eat Dog World (Timber) Walkthrough
Far Cry New Dawn: Buzz Kill (Grace Armstrong) Walkthrough
Losing Streak (Walkthrough And Guide) – Far Cry New Dawn
Far Cry New Dawn: Deep Dive (Walkthrough And Guide)