Ethan's Soul is the last story mission in Far Cry: New Dawn involving Ethan.
Your task is to stop Ethan as he ate the sacred fruit and became a beast.
Here's a walkthrough of Ethan's Soul in Far Cry New Dawn.
This mission starts immediately after the end of Problem Solver.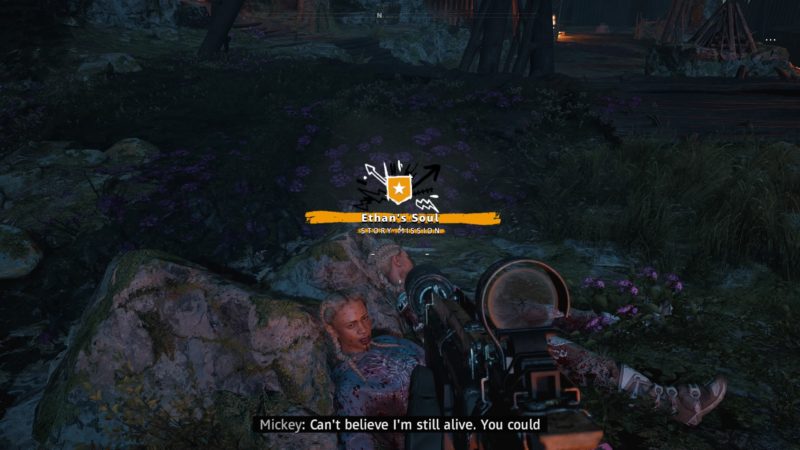 You can choose to kill Mickey first.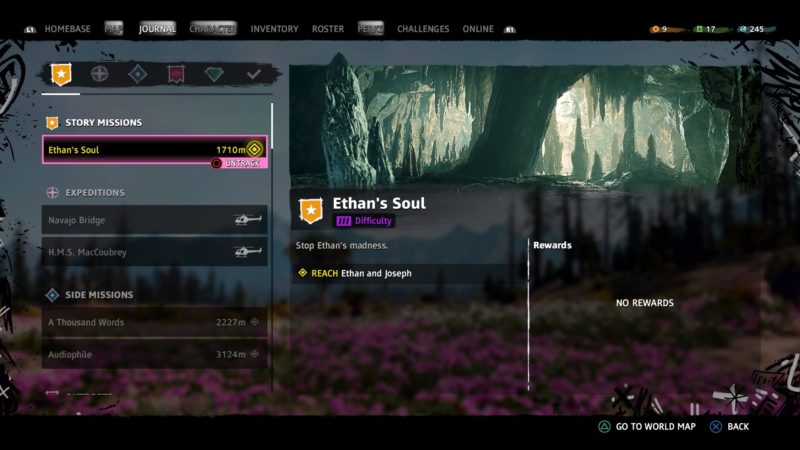 This mission has a difficulty level of 3, which is the hardest.
Reach Ethan and Joseph
The first thing you have to do is to get to Joseph's Sanctuary. Ethan and Joseph are both there.
You can fast travel directly to the place.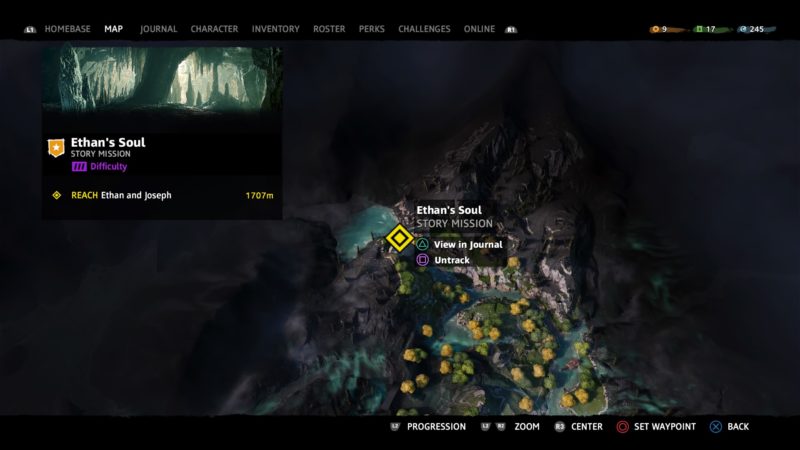 As you get there, you need to climb up to the top of the waterfall, where the sacred fruit is.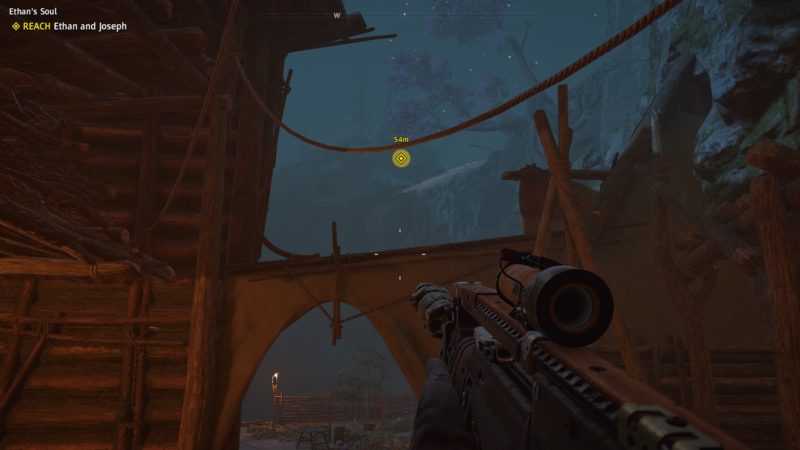 A cutscene will load, showing Joseph and Ethan.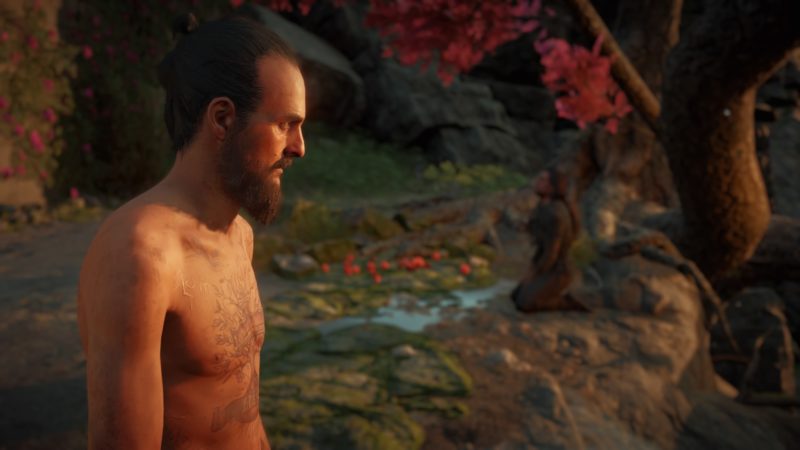 Ethan then proceeds to eat the sacred fruit, but his body reacts differently due to his corrupted soul.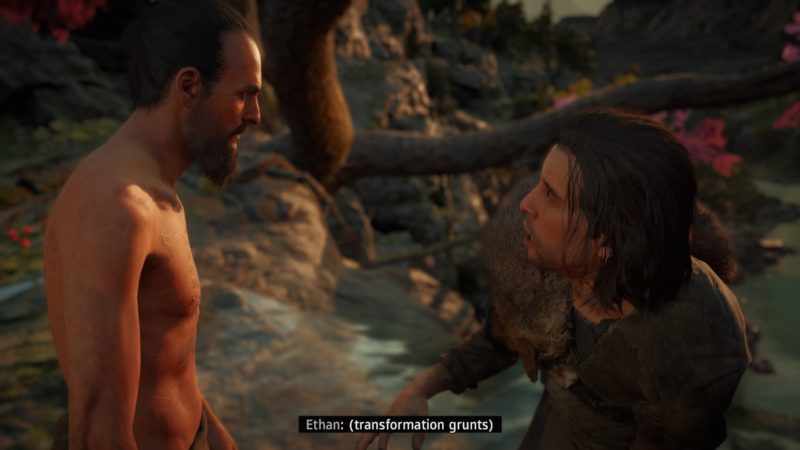 Defeat Ethan (final boss)
During the cutscene, Captain chased Ethan all the way into a cave. Your last objective is to defeat Ethan.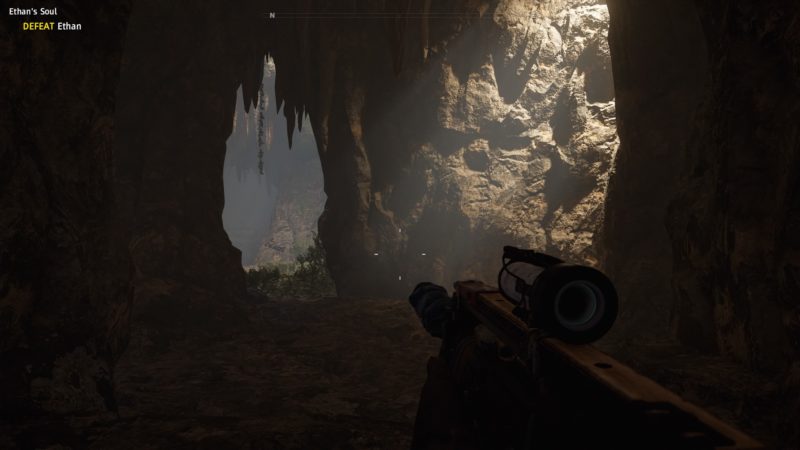 If you walk further inside, you will see Ethan but he has the form of a beast or an animal.
His body is surrounded by darkness. Needless to say, his HP is crazy high.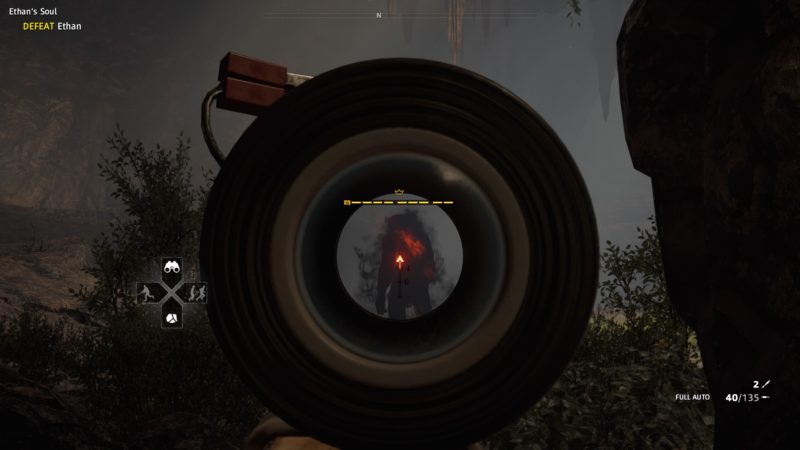 Instead of using Eden's Gift to punch him, it's better to use your own weapons.
Try aiming at the glowing parts of his body. You can deal much higher damage if you hit the right spot.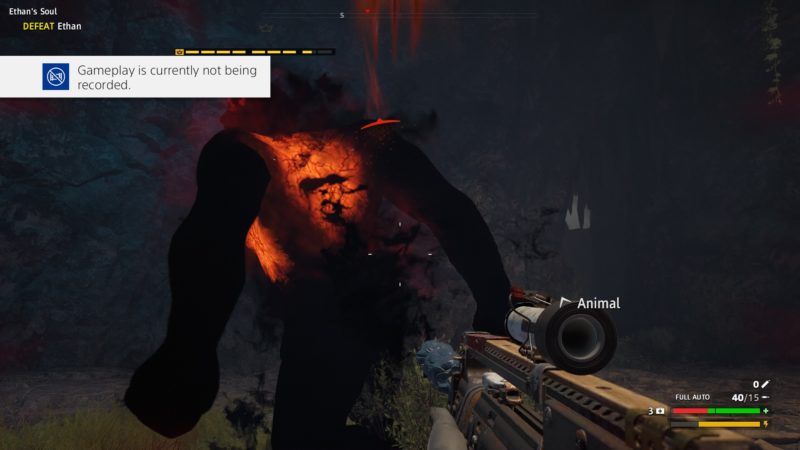 Ethan has a couple of attacks. For long range attacks, he can throw fireballs or some sort of energy balls and it explodes. Try dodging using your double jump perk.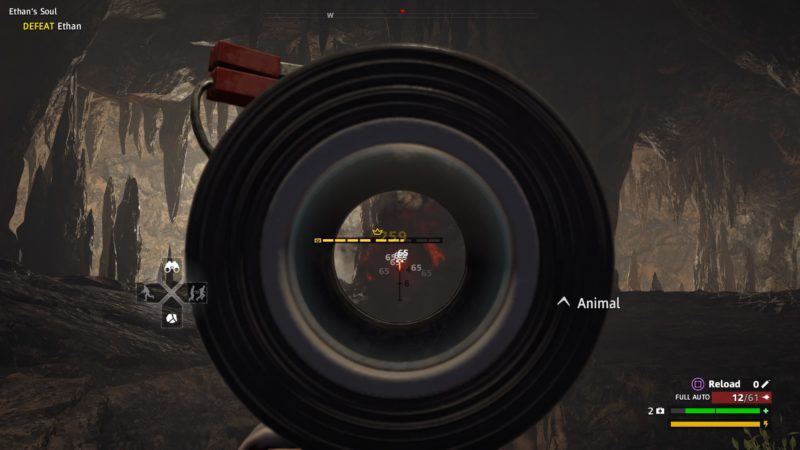 Ethan will also attack you via melee and it's pretty painful. Whenever you see him coming, just run away.
If he attacks the ground and causes an explosion of energy, your health will be depleted to almost zero. Try to avoid if possible, but it's hard.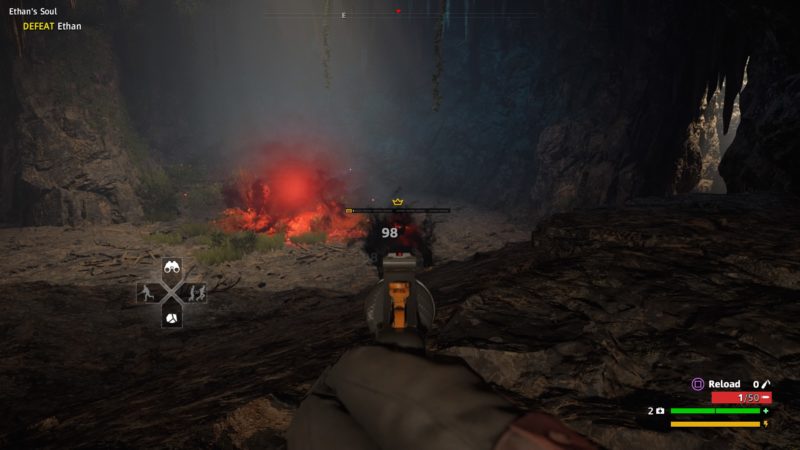 If you do run out of bullets, you should get to either side to refill your ammunition.
Unfortunately, you can't refill everything in one go. You will get one round of ammo every time you press refill (for e.g. 30 bullets for rifle).
Keep shooting him at the glowing parts and eventually he'll die. The mission is almost over after you've won the battle.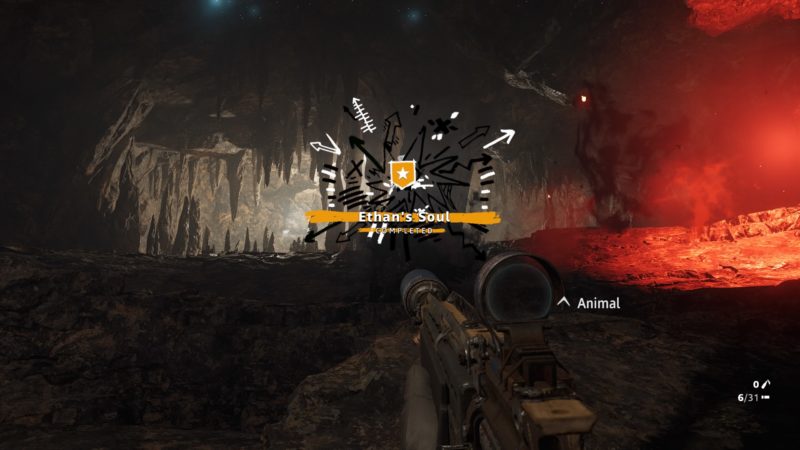 A cutscene will load where Joseph wants you to kill him, since Ethan is dead and New Eden is pretty much gone.
Press R2 to shoot him.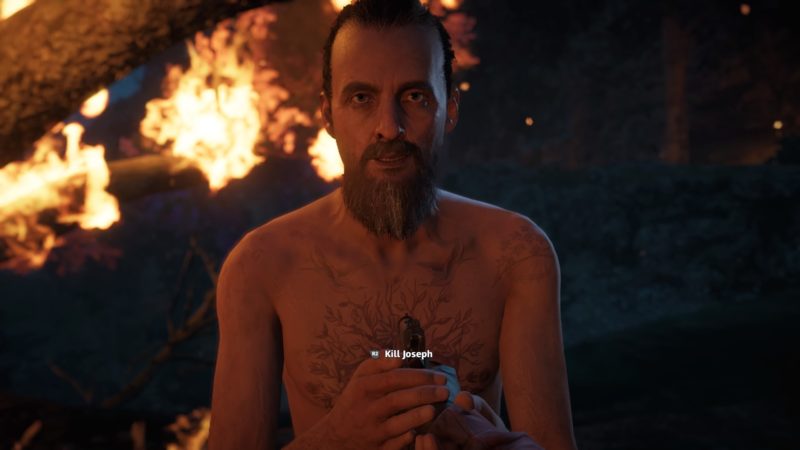 Reach Rush's grave
Lastly, go back to Prosperity.
Get to Rush's grave which is somewhere behind Prosperity.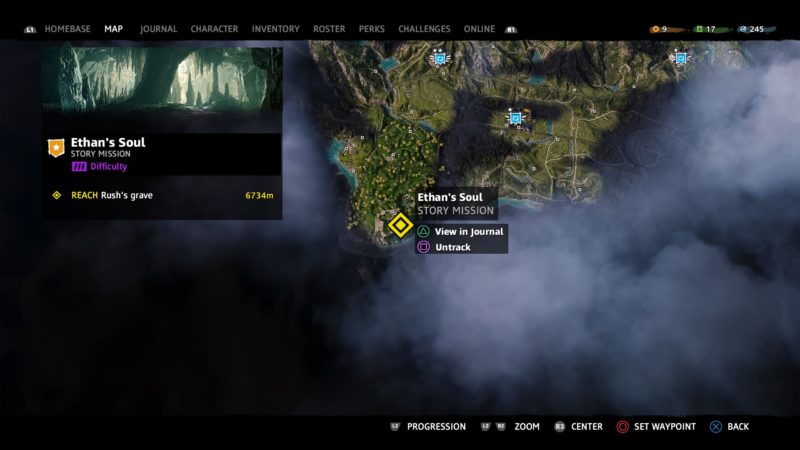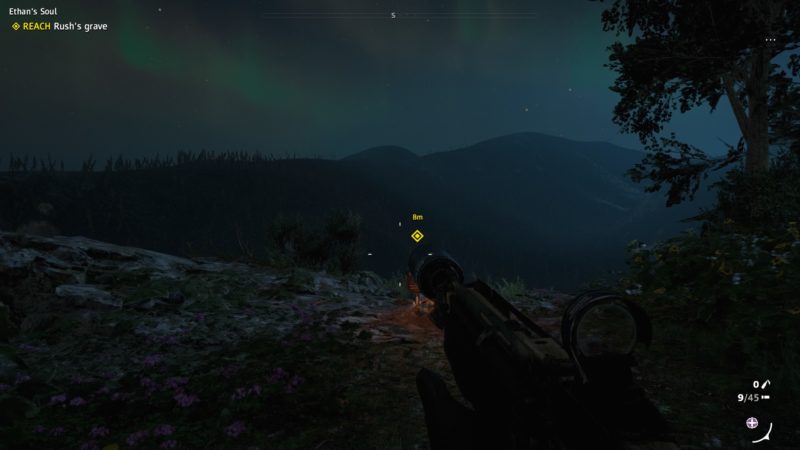 Another cutscene will load showing Captain and Carmina having a drink.
You will get the trophy "The End of Eden" after this. That's all for the main story mission in Far Cry: New Dawn.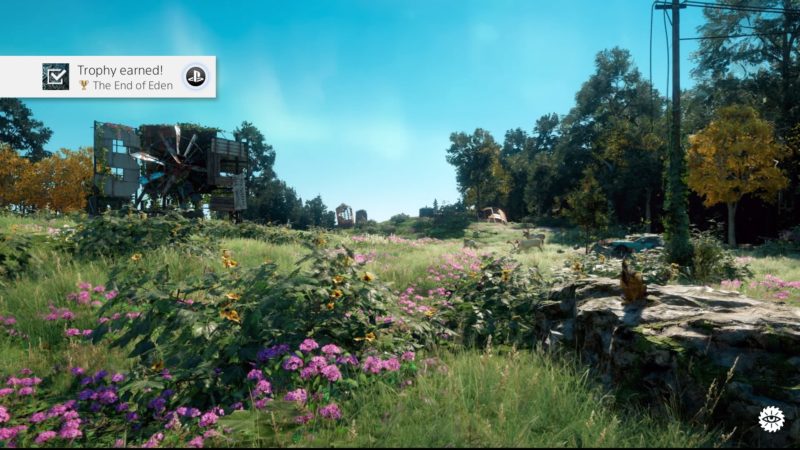 ---
Related articles:
Far Cry New Dawn: Walkthroughs, Guides And Tips
Far Cry New Dawn: A Thousand Words – All Photograph Locations
How To Unlock Fast Travel in Far Cry New Dawn
Far Cry New Dawn: Riding Derby (Mission Walkthrough)
Far Cry New Dawn: Inside Job (Mission Walkthrough)
Homecoming | Through The Wringer (Guide)
Far Cry New Dawn: Now That's Entertainment