Days of Blunder is a side mission in Far Cry New Dawn involving Hurk.
Your task is to help him clear the Highwaymen by driving his car all along the tunnels.
Here's a walkthrough of Days of Blunder in Far Cry: New Dawn.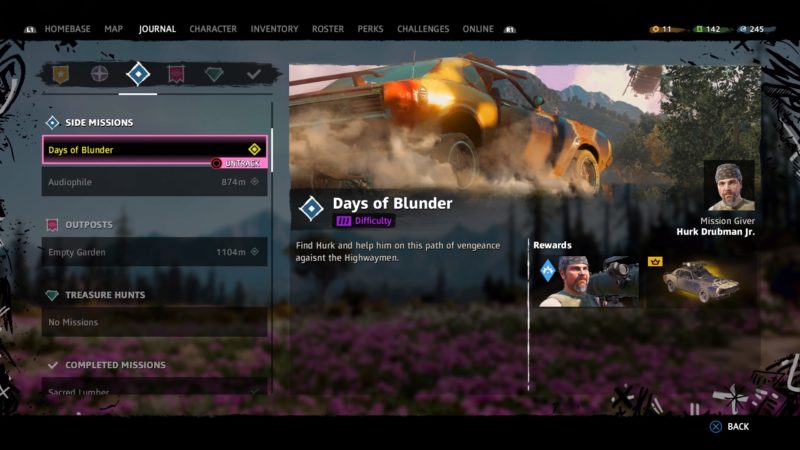 This side mission has a difficulty level of 3.
Look for Hurk Drubman Jr.
To begin the mission, look for Hurk who is located all the way to the east on the map. He is southeast of an outpost.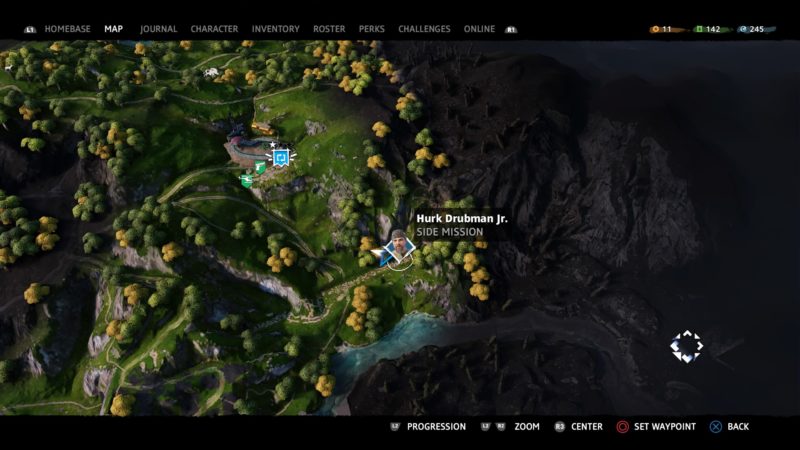 You will see him standing in front of a tunnel and blowing it up.
Talk to him to begin.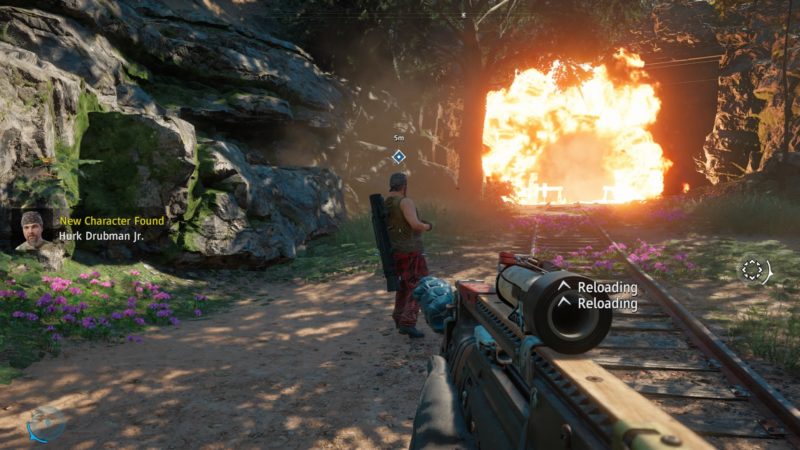 Follow Hurk
After starting the mission, follow Hurk into the tunnel. There are some gears (material) to loot here.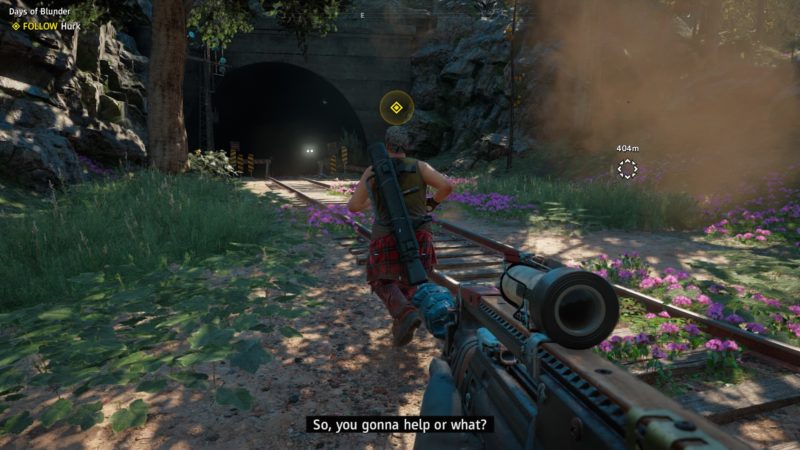 Enter the driver's seat
After following him all the way to the end of the tunnel, enter the driver's seat.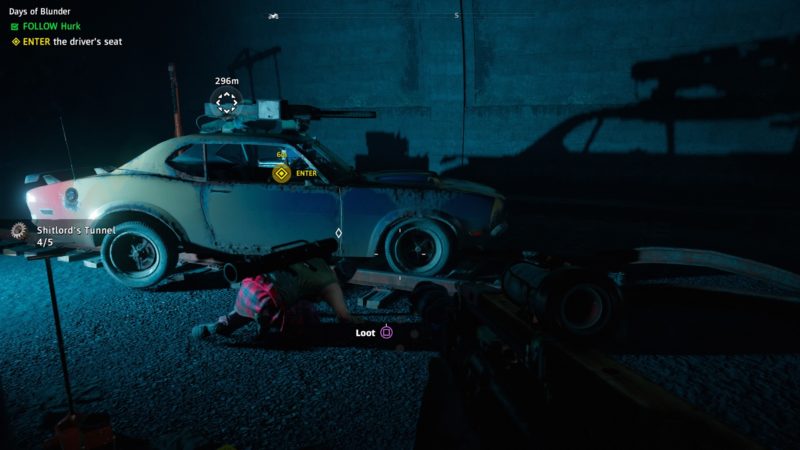 Drive Hurk
This mission is mainly on driving and shooting anyone who stands in your way. Now, drive out of the tunnel with Hurk.
Follow the train tracks.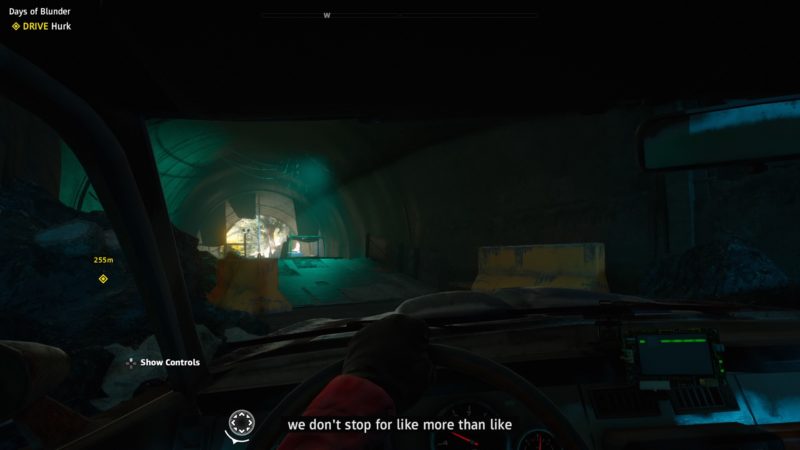 Get to the location shown in the map below.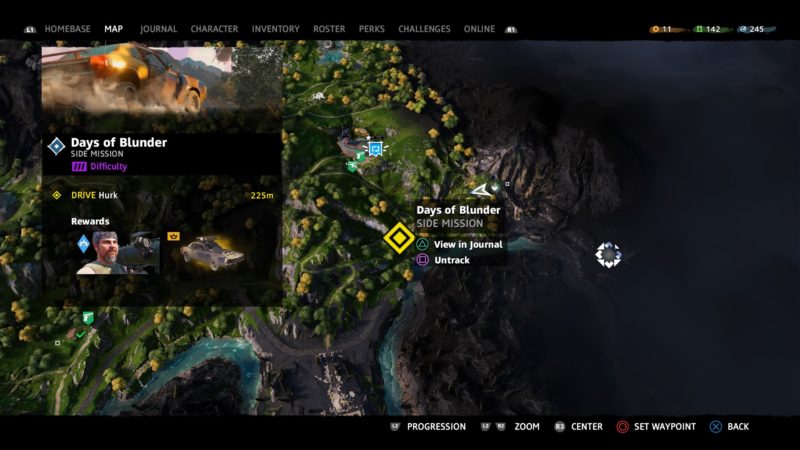 There will be lots of Highwaymen on the way, either in vehicles or on foot. You can use the guns that are fixed to the vehicle.
Shoot anyone who blocks your pathway.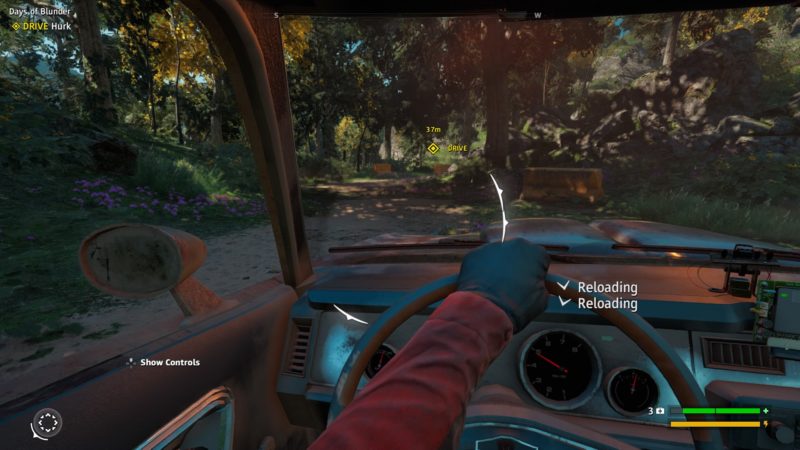 Now, you'll have to go into another tunnel.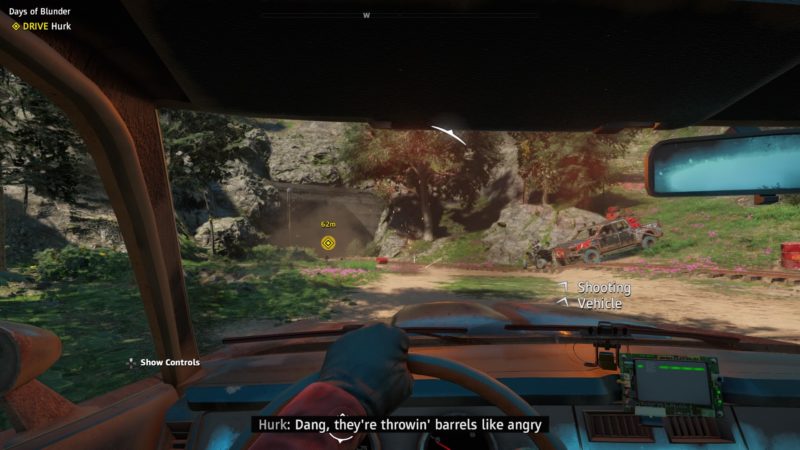 Keep driving through the Highwaymen and shooting all of them. There'll be plenty inside the tunnel. You don't need to stop to kill them.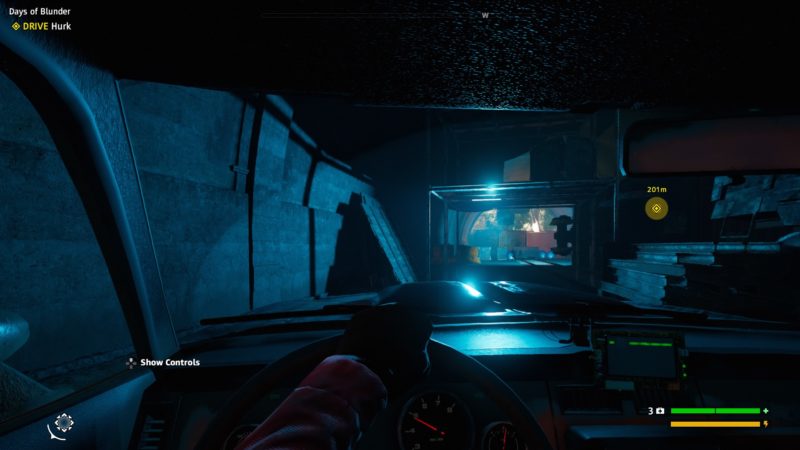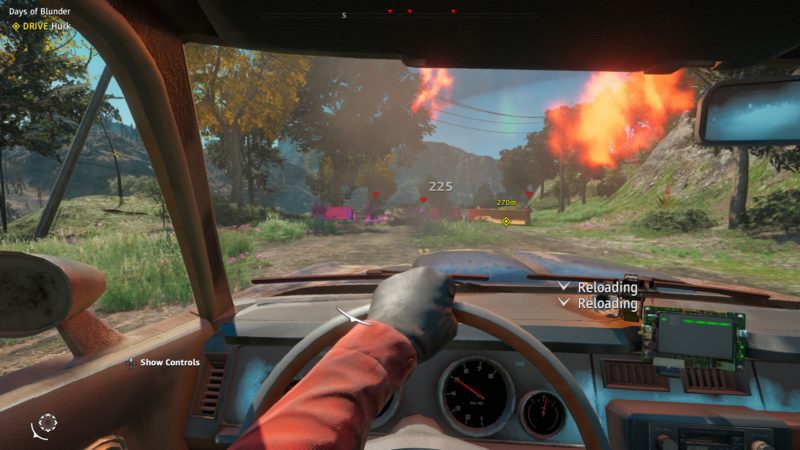 Drive Hurk to Prosperity (or not)
The mission objective will then be to drive Hurk all the way to Prosperity (4,000 meters).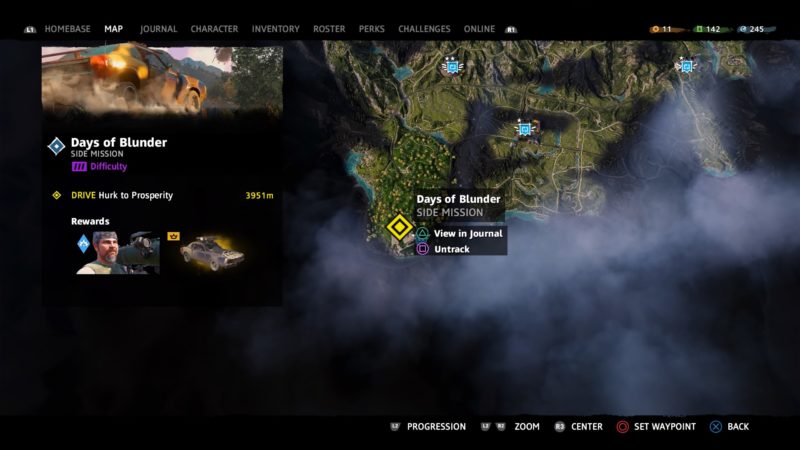 However, the objective changed for myself as the car was doomed to explode. It may be different for you guys.
Exit the car
If your vehicle is emitting smoke, the mission probably changes. Now, you just have to exit the car and let it explode.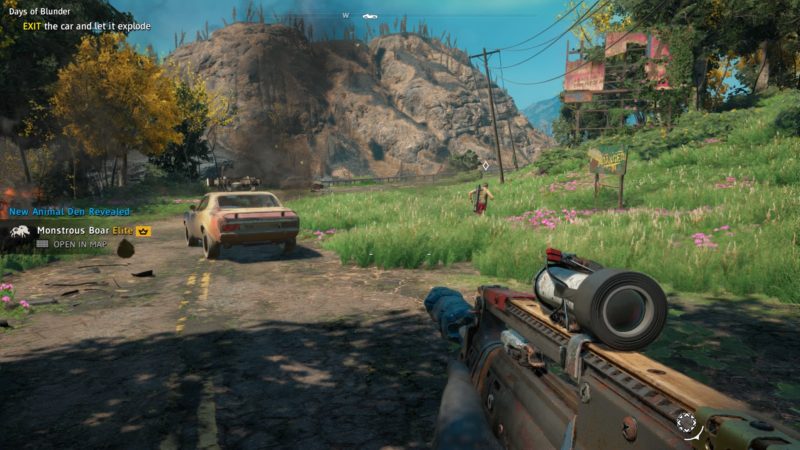 Talk to Hurk
Once you're out, talk to Hurk again.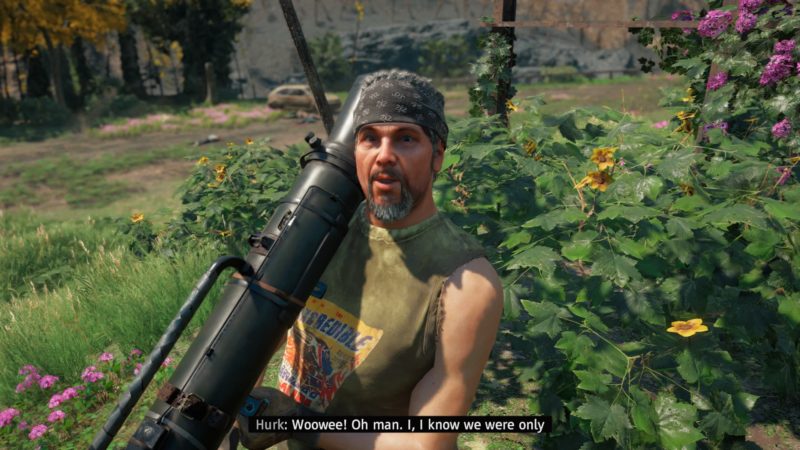 The mission completes here.
You now have Hurk as your gun-for-hire in the roster menu. He uses mainly rocket launchers.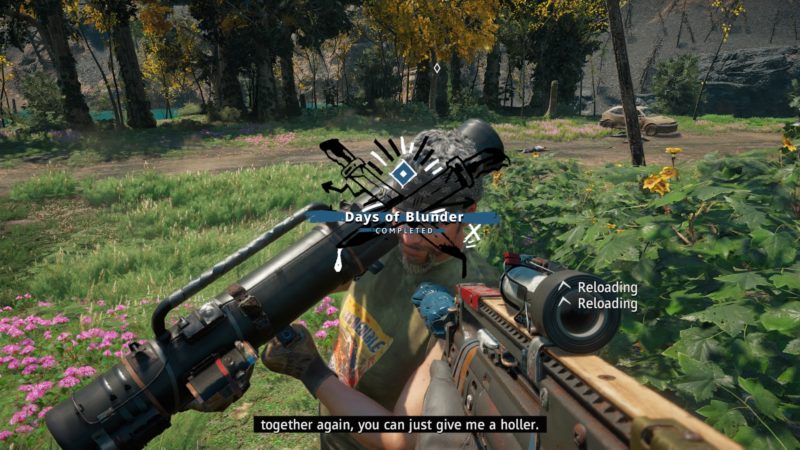 ---
Related articles:
Far Cry New Dawn: Go With The Flow (Treasure Hunting Guide)
Far Cry New Dawn: Burning Souls (Treasure Hunt Guide)
Best Weapons In Far Cry: New Dawn
Far Cry New Dawn: Walkthroughs, Guides And Tips
Far Cry New Dawn: A Thousand Words – All Photograph Locations