Crawling From The Wreckage is the first quest in Far Cry: New Dawn.
Your start the game as Captain of Security and you have to escape from the Highwaymen.
Here's a walkthrough of Crawling from the Wreckage in Far Cry: New Dawn.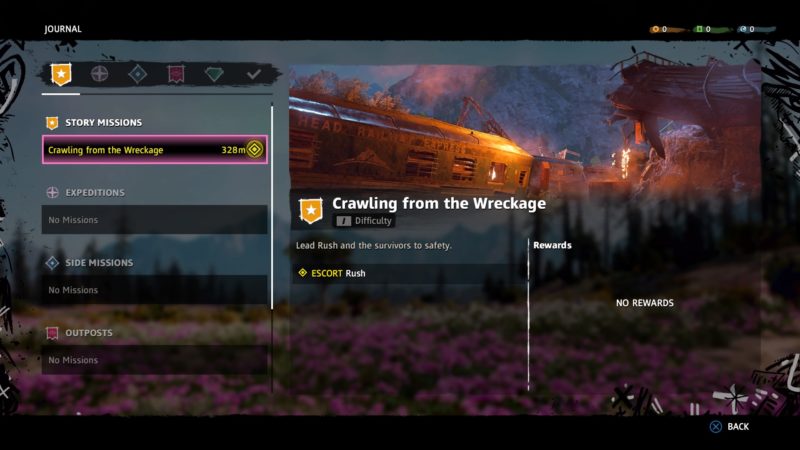 The level of difficulty for this story mission is only 1.
Escort Thomas Rush
You will wake up from an attack by the Highwaymen. The first objective is to bring Thomas Rush out of this whole area.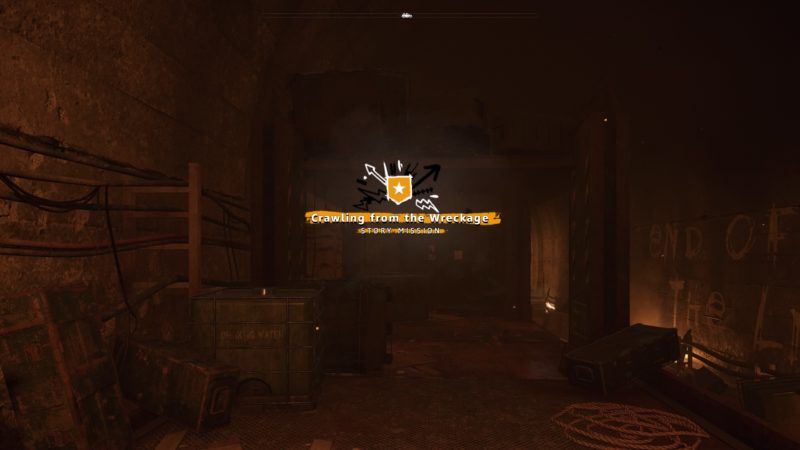 Get down the train tracks and walk outside.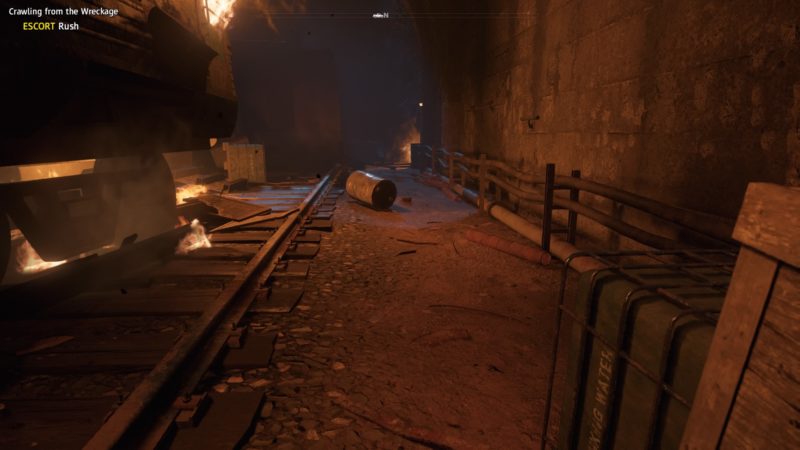 During the mission (and in the entire game), there'll be plenty of journals or notes to read. Sometimes they can be helpful for you to understand the mission.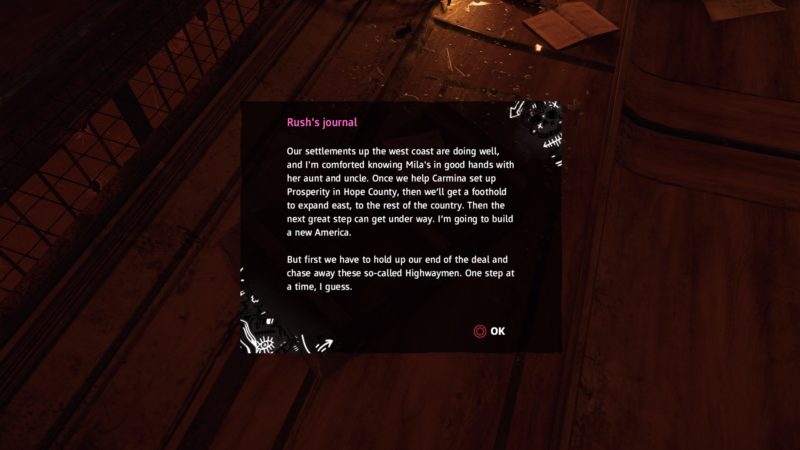 As you get out, you'll see many train carriages scattered around. You can enter some of the carriages to loot items, ammo, and maybe even a pistol.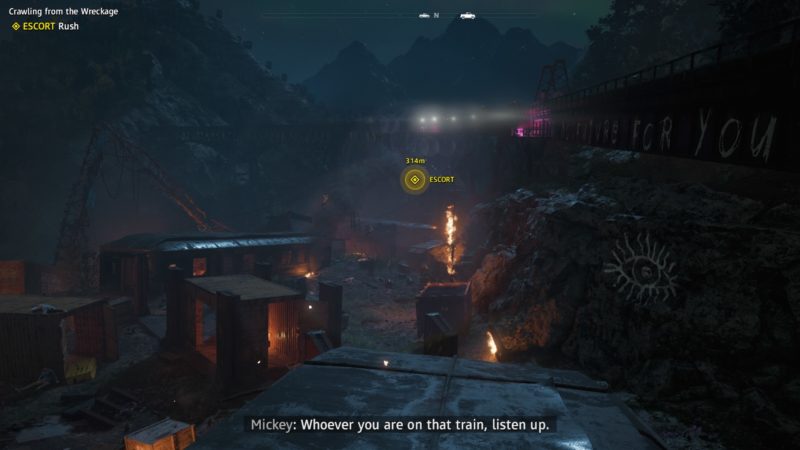 On the way, you'll see a couple of Highwaymen. You should be able to find a pistol before bumping into them.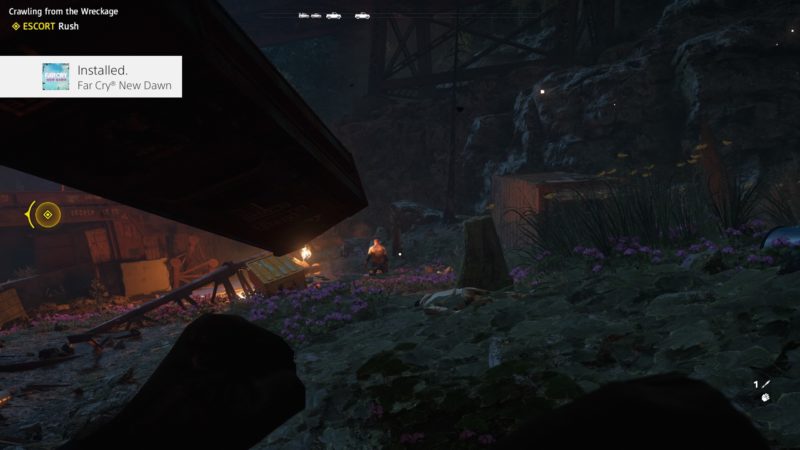 After you open fire, more of them will appear. You can't get rid of all of them as backup will arrive.
Just persevere until the mission objective changes.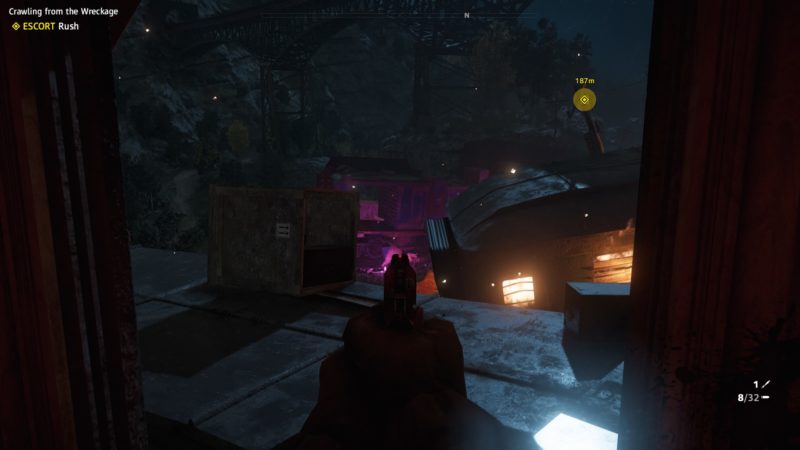 Escape to the river
After the objective has changed, make your way to the river. Just follow the yellow beacon on your screen.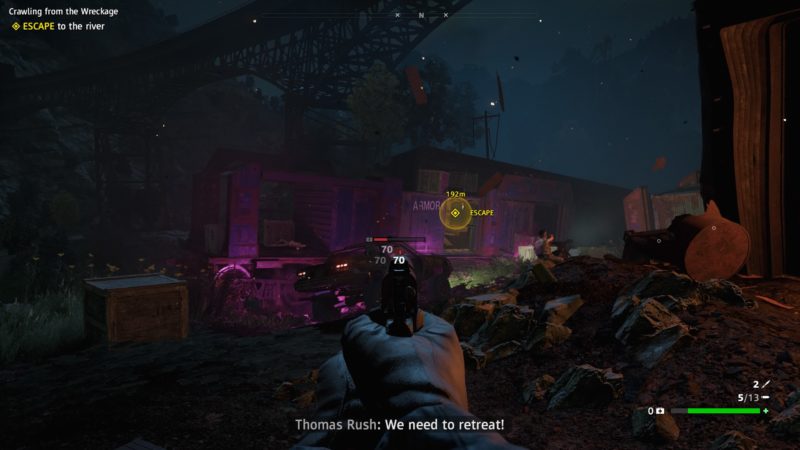 At this point, you don't need to deal will all of the Highwaymen. You can just run all the way to the river and a cutscene will load.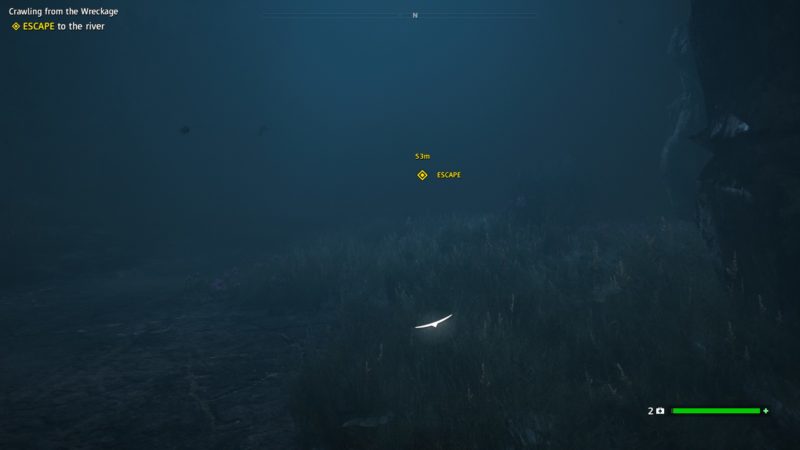 Just ignore the Highwaymen reinforcements.
During the cutscene, you will be introduced to the Twins, who run the Highwaymen. They are the main antagonists of Far Cry: New Dawn.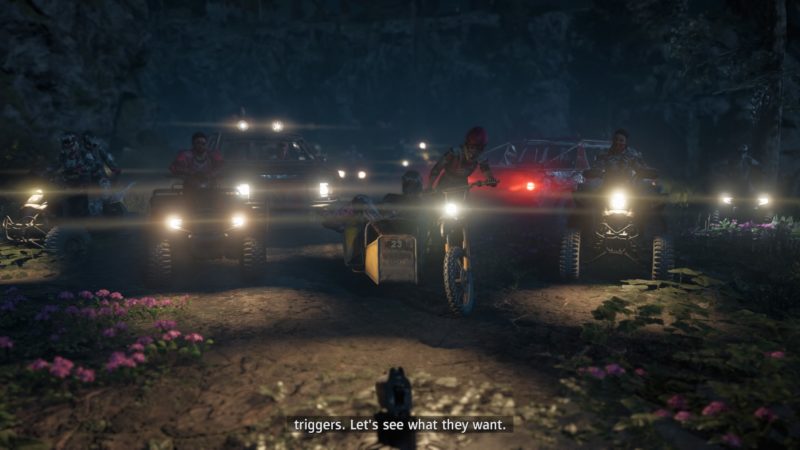 Your comrade Barnes gets killed, and Rush gets abducted by them. Rush saw a window of opportunity and pushed you into the river.
He then gets captured by the Highwaymen.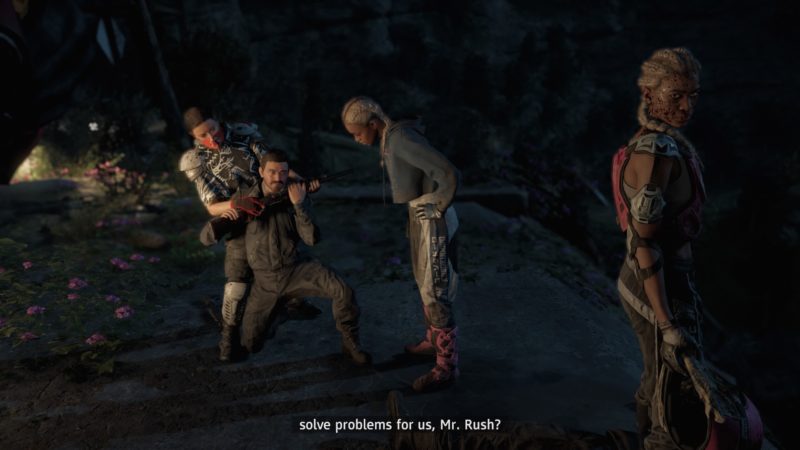 This is the end of this first mission.
---
Related articles:
Far Cry New Dawn: Losing Streak
Kingdom Hearts 3: 100 Acre Wood – All Lucky Emblem Locations
Far Cry New Dawn: Deep Dive (Walkthrough And Guide)
Far Cry New Dawn: Find Hope (Walkthrough And Guide)
Kingdom Hearts 3: Walkthrough, Tips And Guide