Burning Souls is a treasure hunt mission in Far Cry: New Dawn.
Your task is to collect five dead bodies belonging to the Edeners and burn them.
Here's a walkthrough of Burning Souls in Far Cry New Dawn.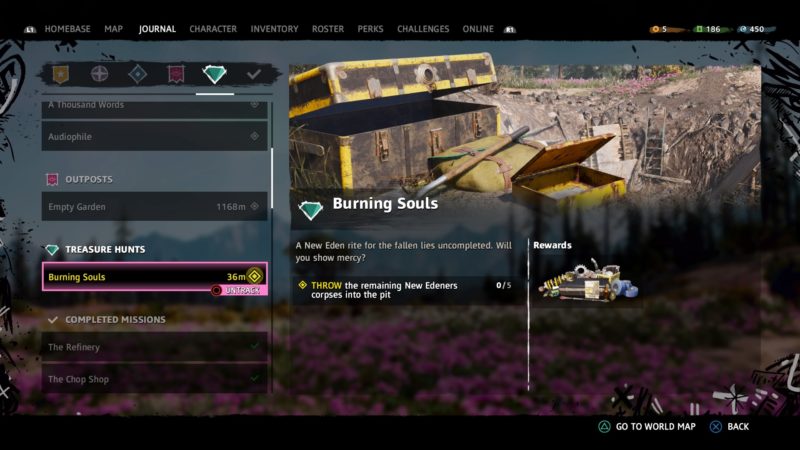 This mission will reward you with all kinds of crafting materials, excluding ethanol.
Throw the New Edeners corpses into the pit
Your main objective is to collect the bodies and throw them into the pit for burning.
There are five bodies in total, scattered all over the search zone.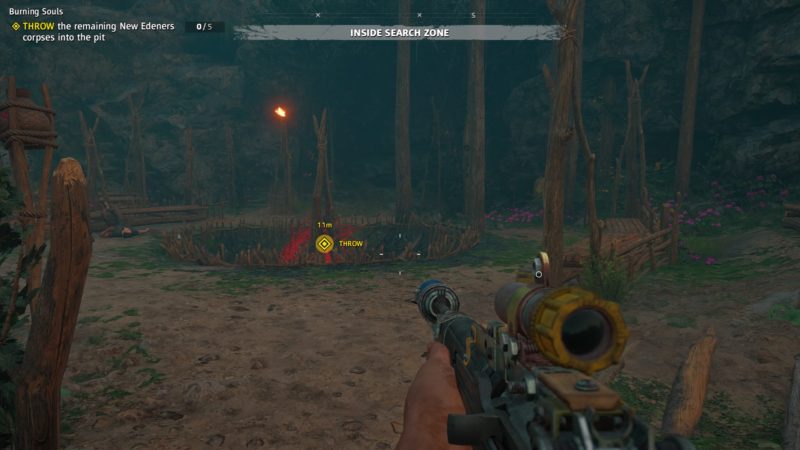 You have to pick up each body and bring the body to the pit individually.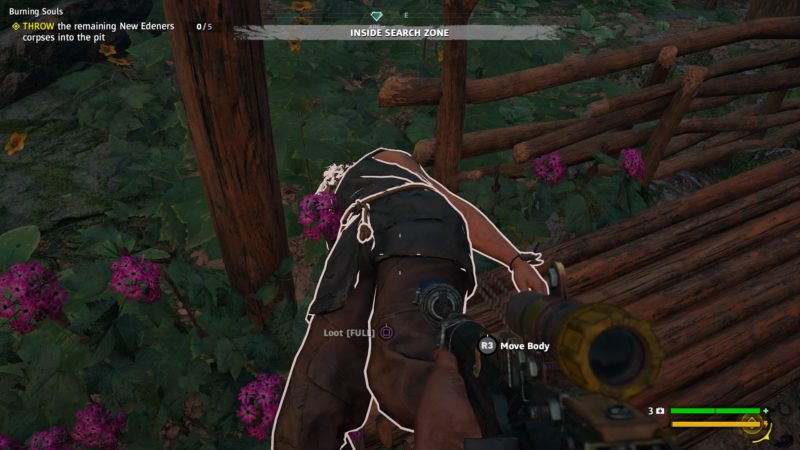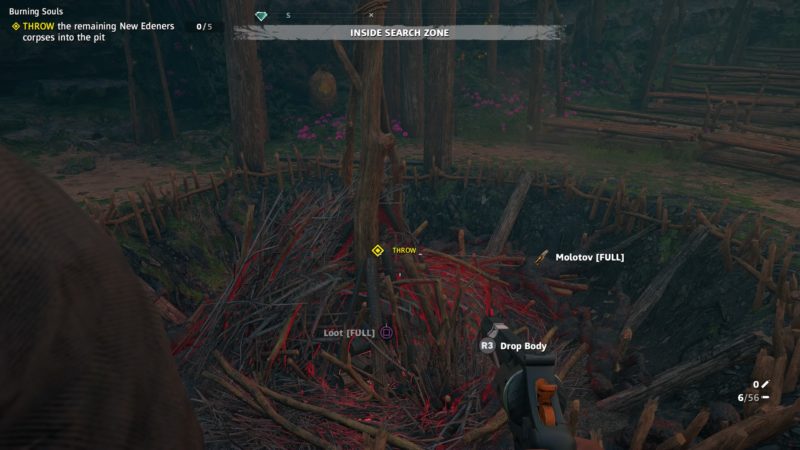 There are bodies everywhere, i.e. 4 outside and 1 inside a shack.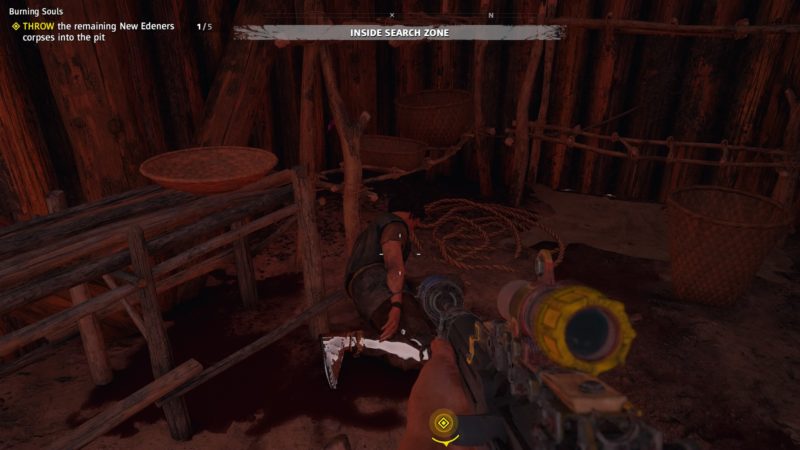 Most of them are placed quite obviously, on the wooden platform.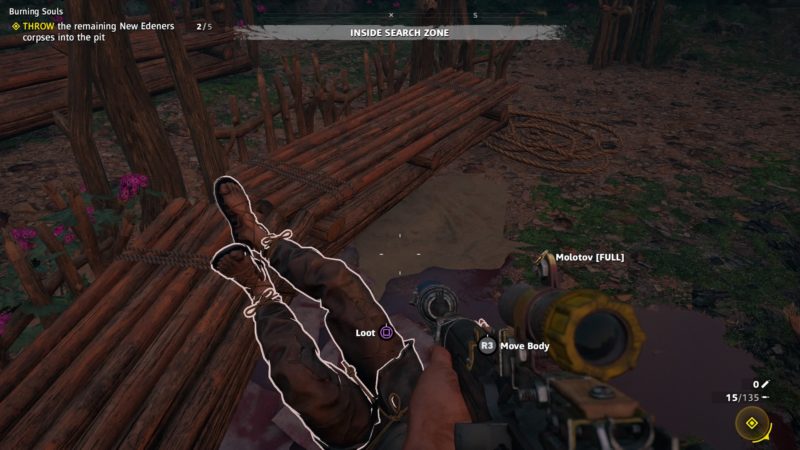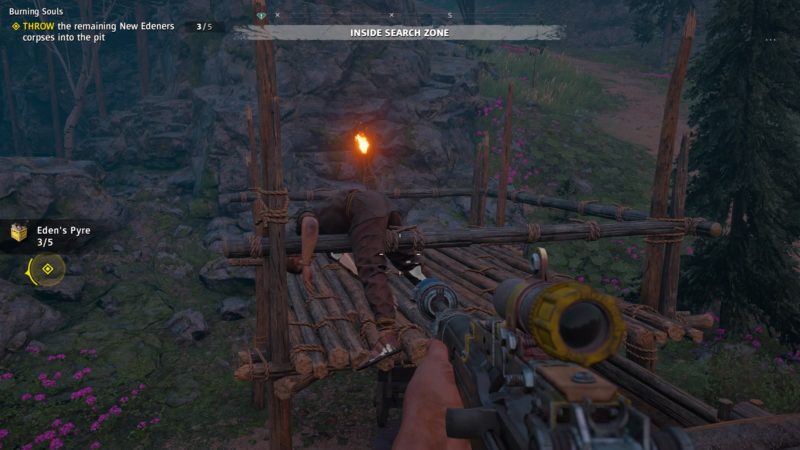 The last one is the hardest to find. There's one body that's visible only if you climb the hill.
From the pit, walk up the steep terrain. You should see a body on the wooden platform which is only visible from the top.
Jump on the platform and grab the body.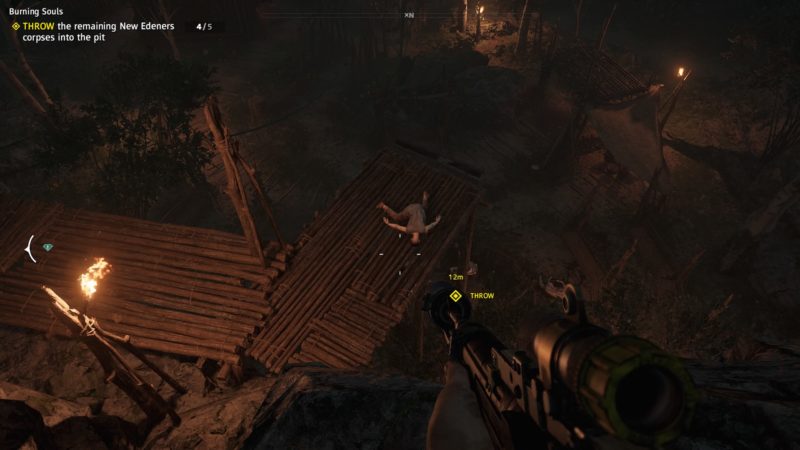 Watch out for animals
While you're collecting the bodies, there will be animals around to disturb you.
They seem to only appear when you have carried a body.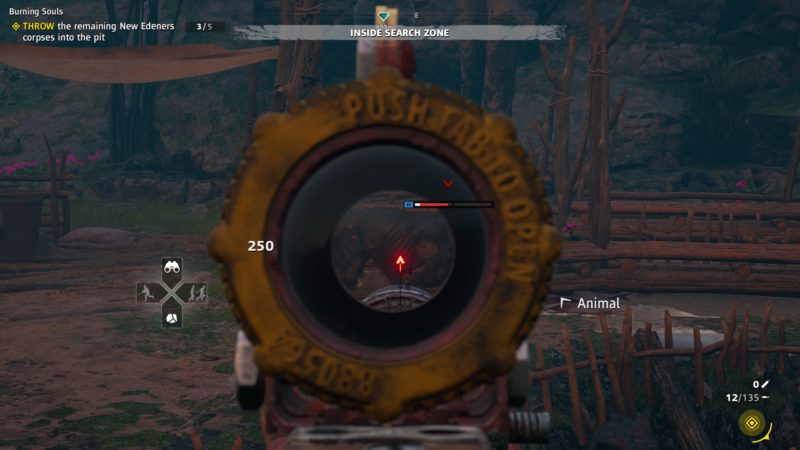 Ignite the bonfire
After gathering all five corpses of New Edeners, get to the pit and ignite it.
You can use a fire weapon or just a molotov will do.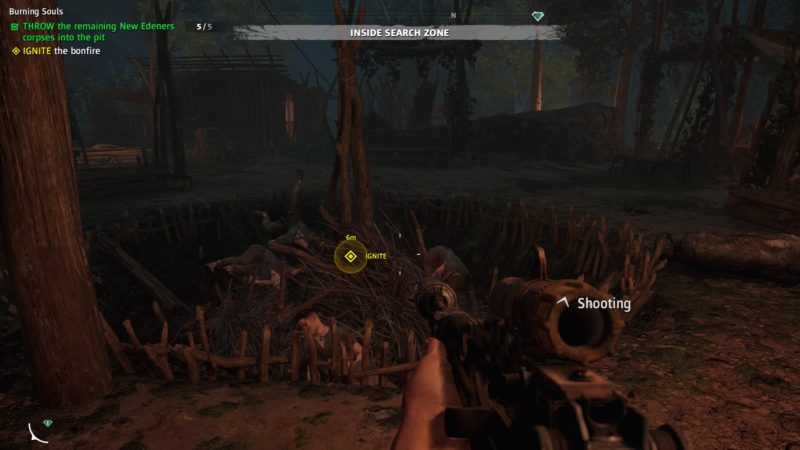 After the fire is up, you can collect the treasure.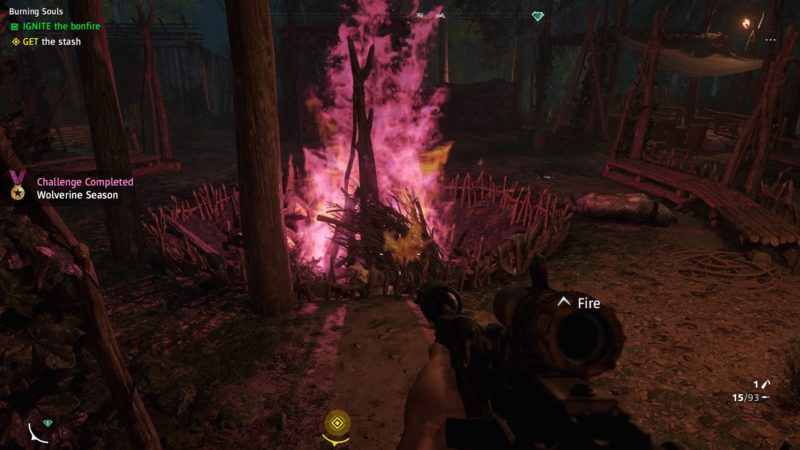 Grab the treasure
After starting the bonfire, there will be a stash behind you in a cave that was not accessible earlier.
You will find all kinds of materials like screws, components and so on. You will also gain a few perk points.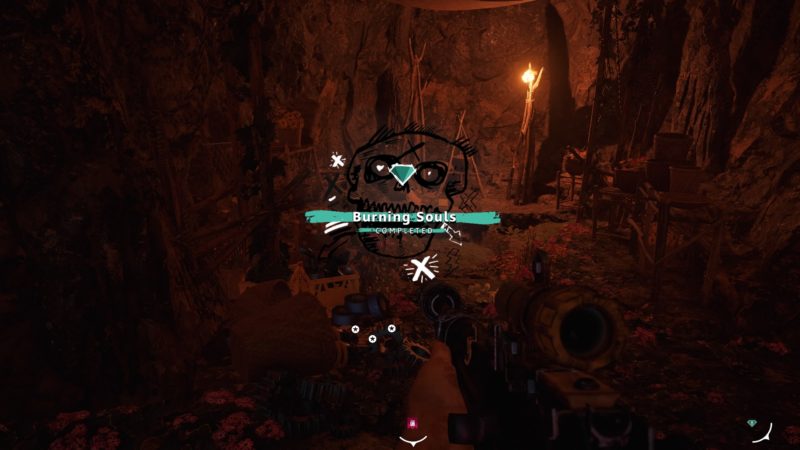 That's it for the Burning Souls treasure hunt mission.
---
Related articles:
Far Cry New Dawn: High Art (Treasure Hunting Guide)
Best Weapons In Far Cry: New Dawn
Far Cry New Dawn: Mo' Mommies Mo' Problems (Walkthrough)
Far Cry New Dawn Expedition: Navajo Bridge (Walkthrough)
Crow's Feet, Eagle's Eyes (Walkthrough) – Far Cry
Far Cry New Dawn: Jerome Comes Home (Walkthrough)