Breakout is a main mission in Far Cry: New Dawn involving Thomas Rush.
Your task is to rescue Thomas Rush from the Highwaymen base at a coal mine.
Here's a walkthrough of Breakout in Far Cry New Dawn.
Reach the coal mine
The first objective is to get to the coal mine where Rush is supposed to be held captive.
Its exact location is shown in the map below.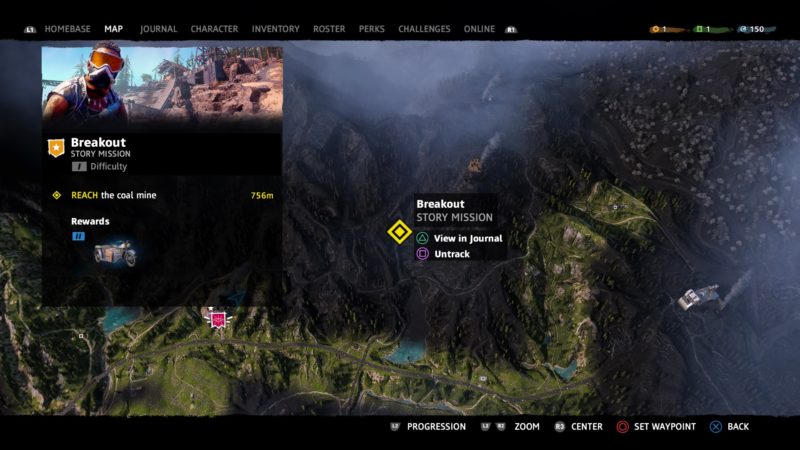 It's quite far from the Prosperity home base, so you may want to use a vehicle.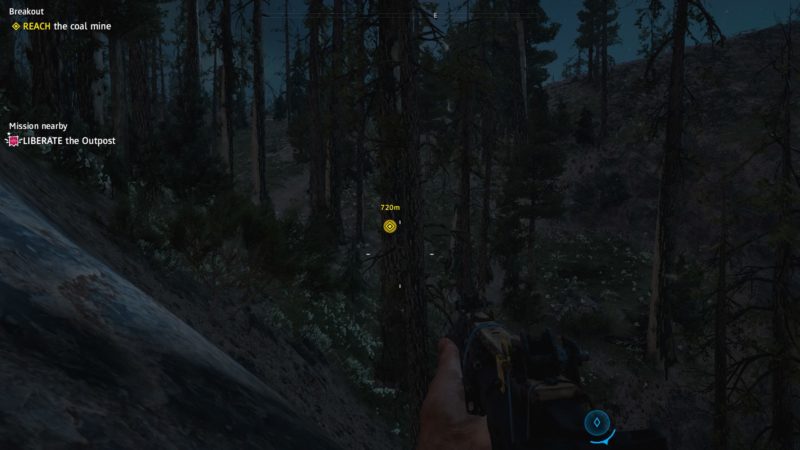 As you get close to it, you will notice some Highwaymen guarding the road.
There are only a couple of them so you can just eliminate them.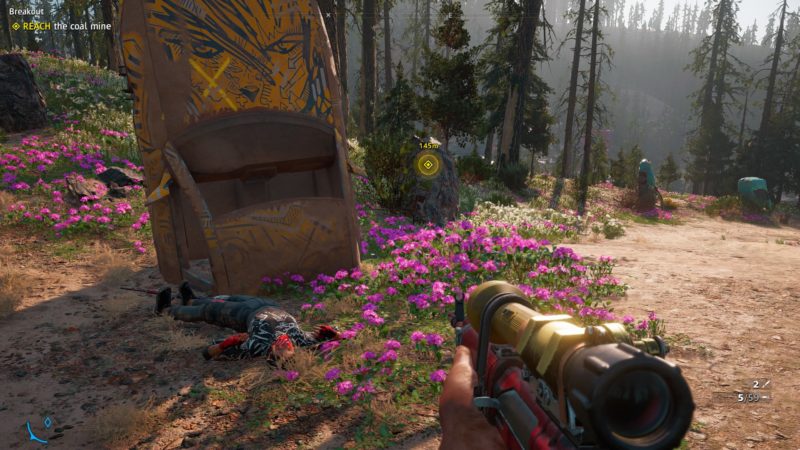 Find a way into the building
Now, look for a way to get into the building. Follow the marker on the screen.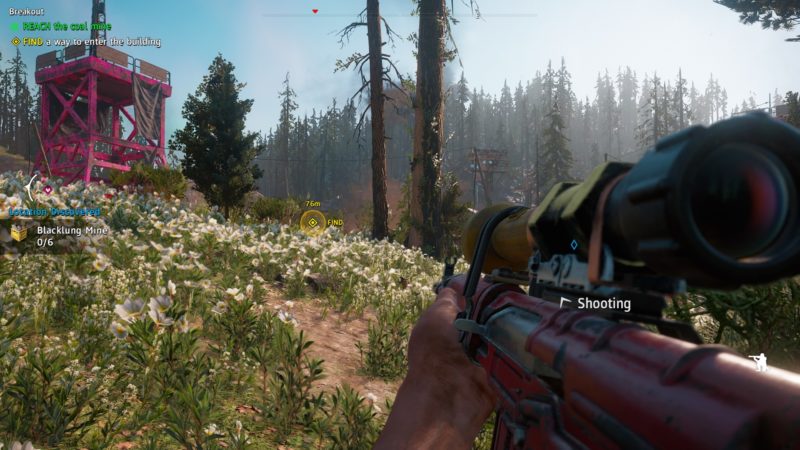 There'll be more gunmen around so you may want to kill them first.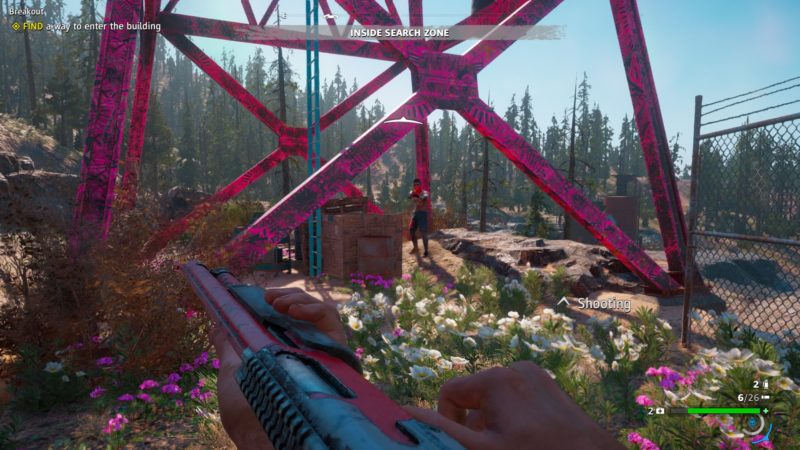 Near the building, you may get an indicator saying "Door". Follow it to the door.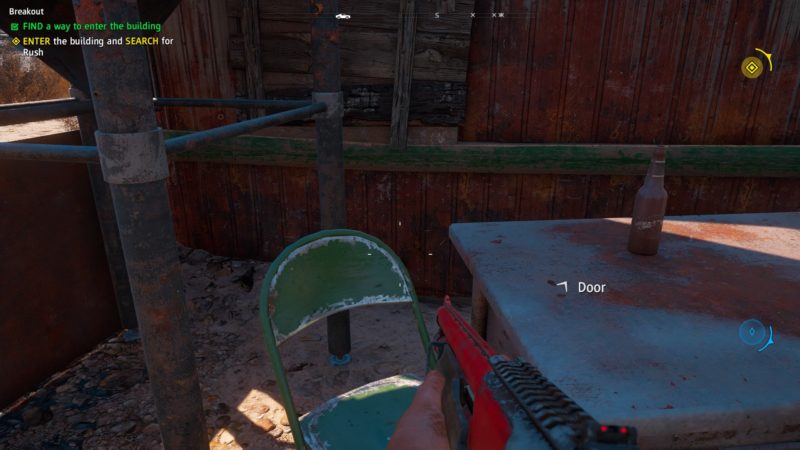 The door is orange in color. You need to unlock it first.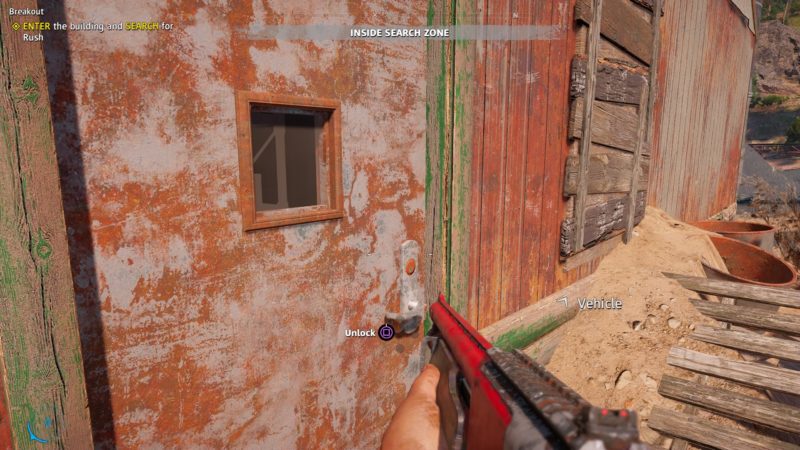 Enter the building and search for Rush
Once you're in, you need to go underground.
It's pretty dark inside and there are some gunmen.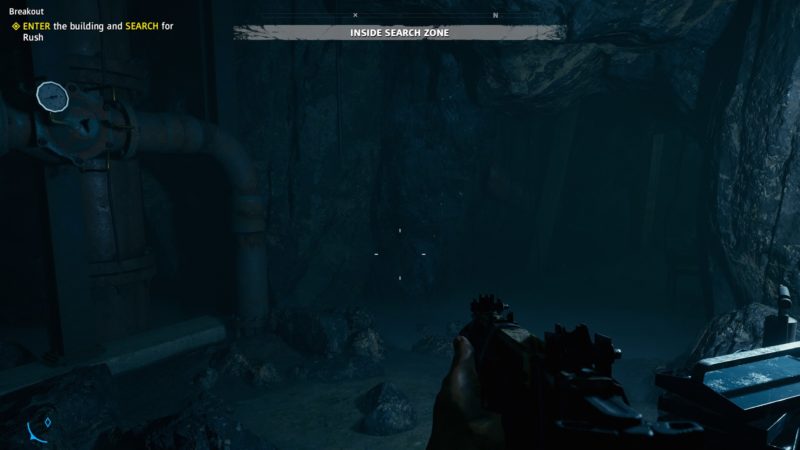 Get rid of the Highwaymen that are guarding the area.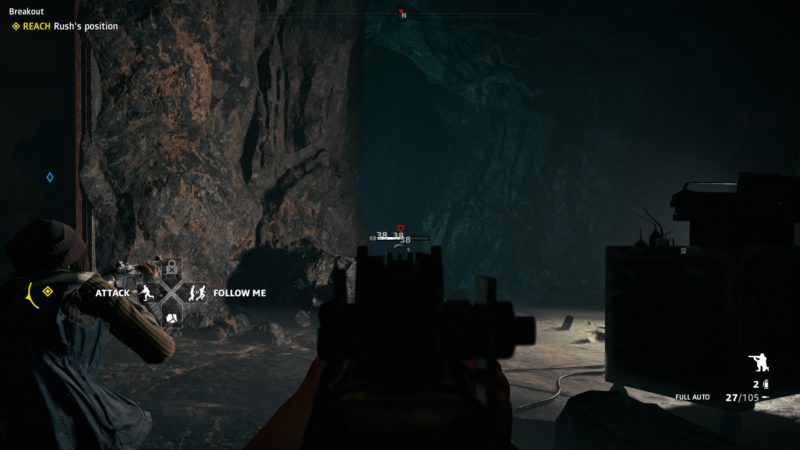 There's also a safety box inside. You need to break open the wooden planks to enter the room with this safety box.
There are Titanium inside.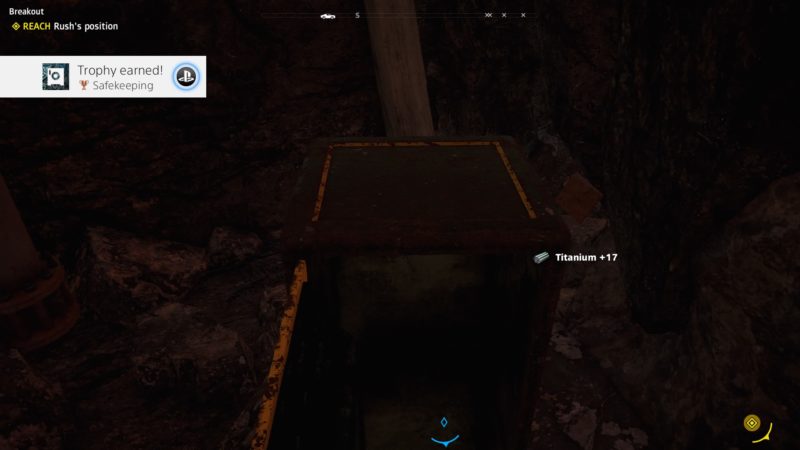 Now, get back en route and look for Rush. Keep killing the gunmen and going forward.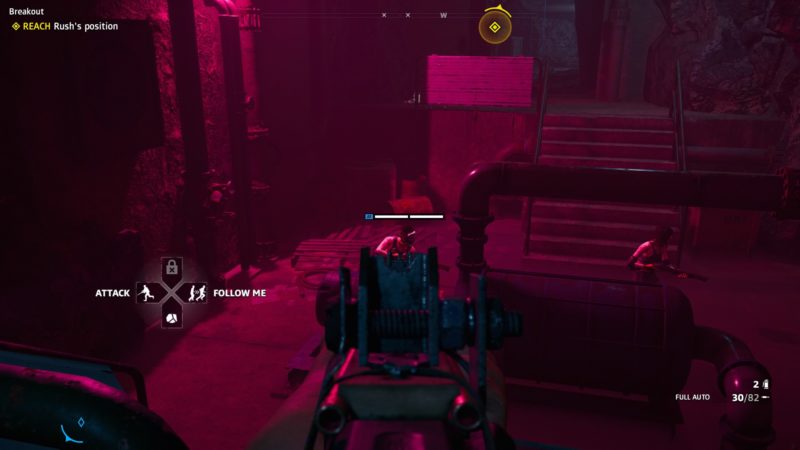 At one point, you need to climb up the ladder.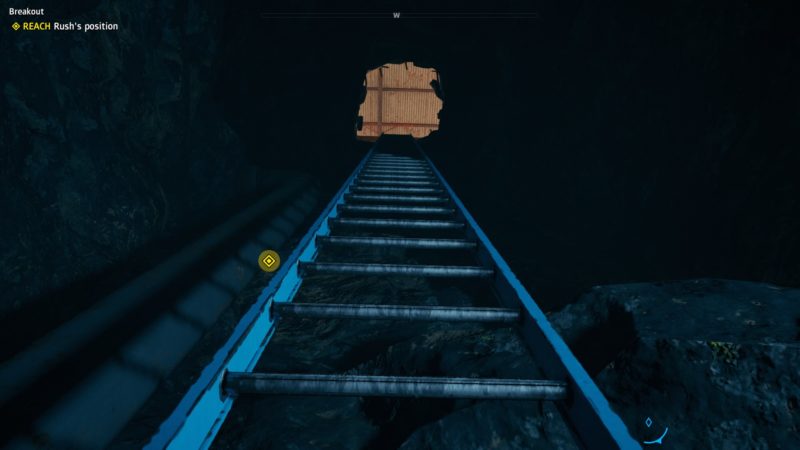 A cutscene will load, which shows Rush managing to subdue the Highwayman.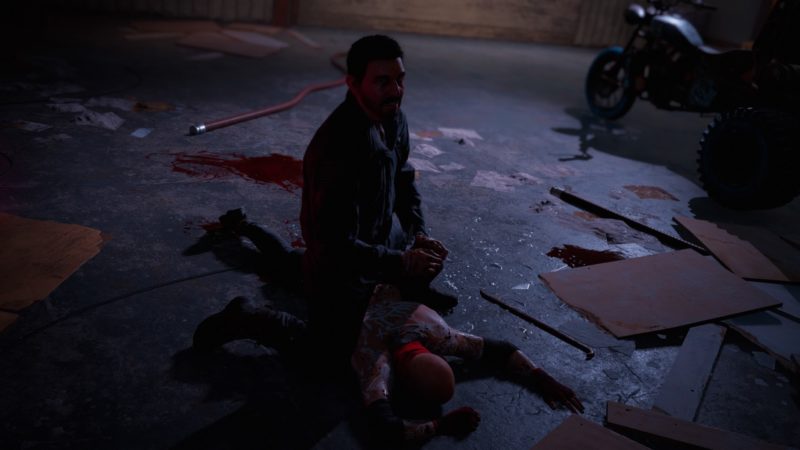 Defend Rush
Rush will then ride the vehicle to Prosperity and you need to sit behind to control the turret.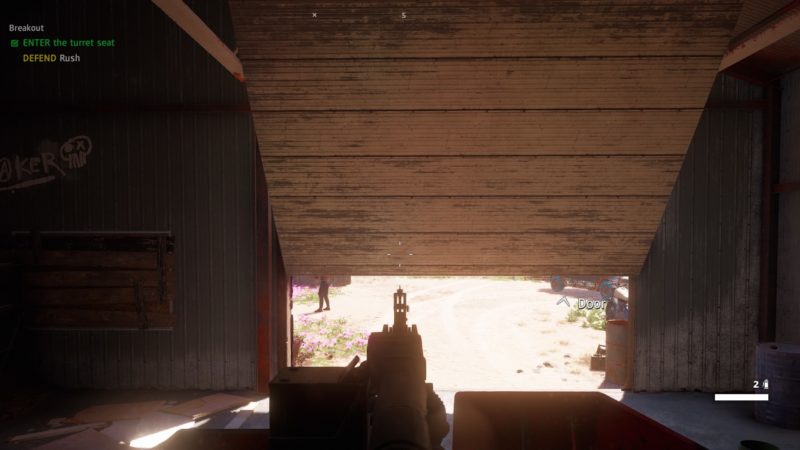 As he drives, you need to shoot at the incoming Highwaymen on vehicles.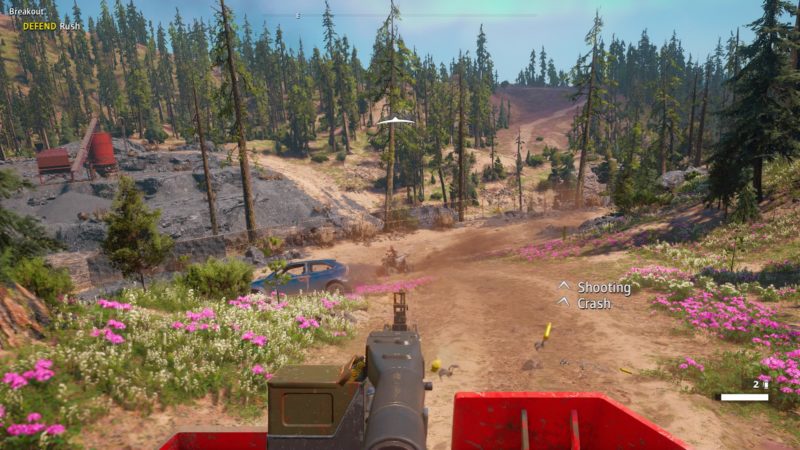 The Highwaymen will appear from all angles, so do keep moving the turret around.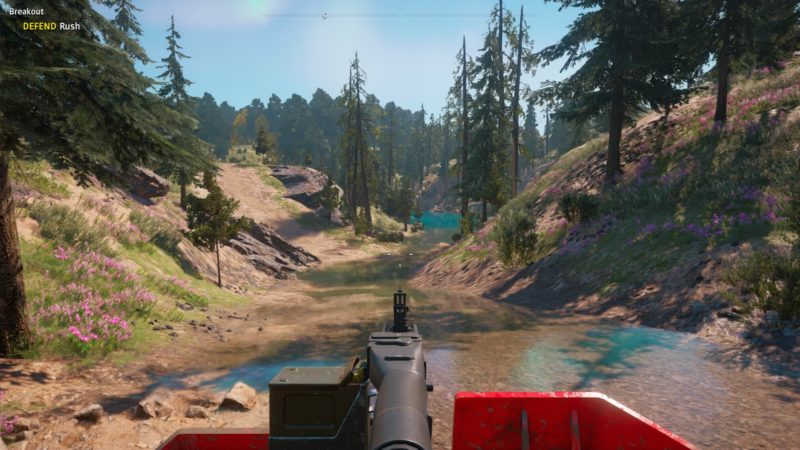 Escort Rush to Prosperity
After some time, Rush will be unable to drive due to his injured leg. You need to take over the riding.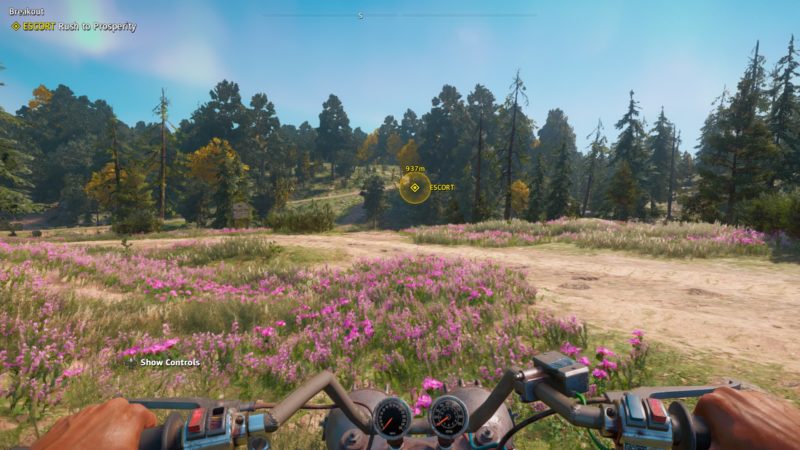 Escort him all the way to the Prosperity home base. There aren't any threats along the way.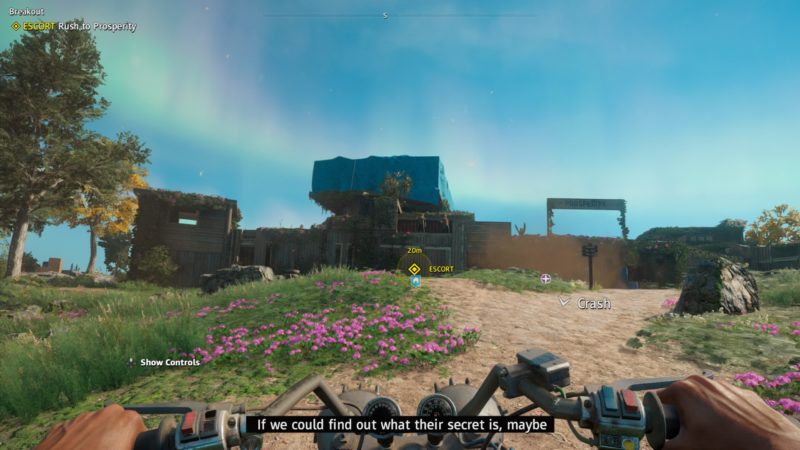 After reaching the gates, a cutscene will load again.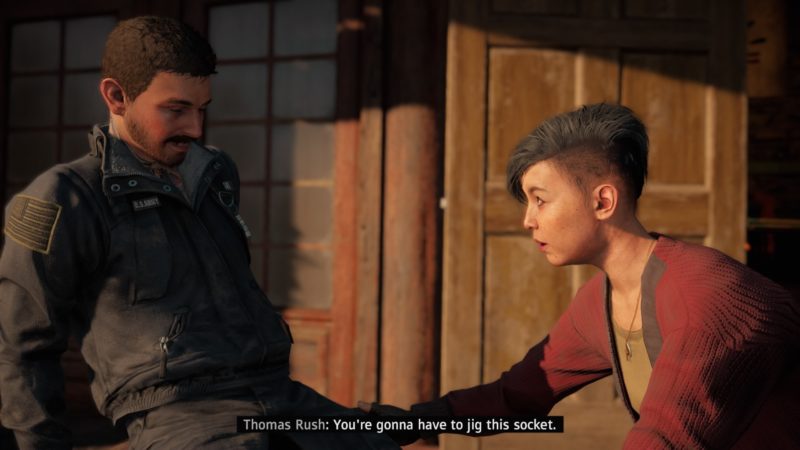 The mission Breakout completes here.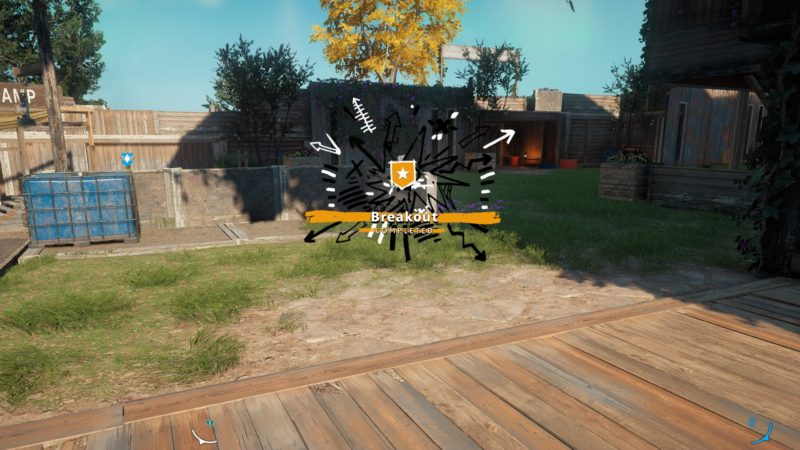 ---
Related articles:
Far Cry New Dawn: The Great Escape (Save Nick)
Walkthroughs, Guides And Tips In Far Cry: New Dawn
Far Cry New Dawn: A Thousand Words – All Photograph Locations
Far Cry New Dawn Expedition: H.M.S. MacCoubrey (Walkthrough)
Netflix's Cargo: All You Need to Know And Is It Worth Watching?
Far Cry New Dawn: Man Eat Dog World (Timber) Walkthrough
Far Cry New Dawn: Buzz Kill (Grace Armstrong) Walkthrough