Adventures in Babysitting is a story mission in Far Cry: New Dawn relating to Boshaw.
Your task is to help bring Boshaw to Prosperity, but you need to help him defend his home first.
Here's a walkthrough of Adventures In Babysitting in Far Cry New Dawn.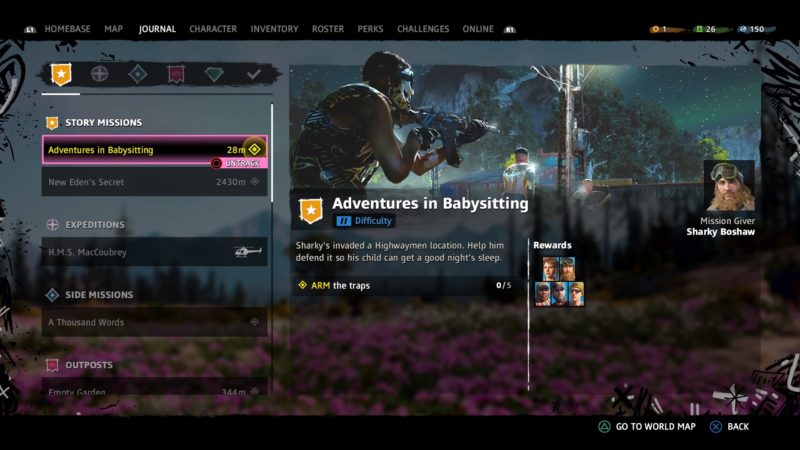 The level of difficulty for this mission is level 2.
Look for Sharky Boshaw
Before you can begin the mission, you need to look for Sharky Boshaw.
His location will be shown on your map. Just mark it with a waypoint.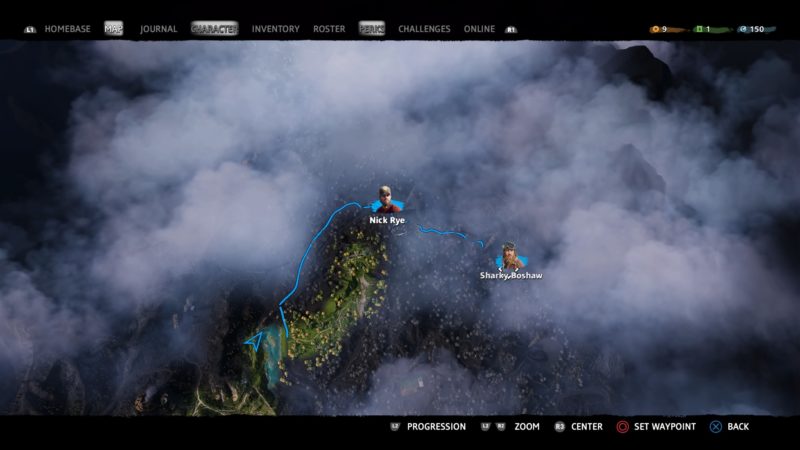 There shouldn't be any threats in his compound. Just talk to him to begin.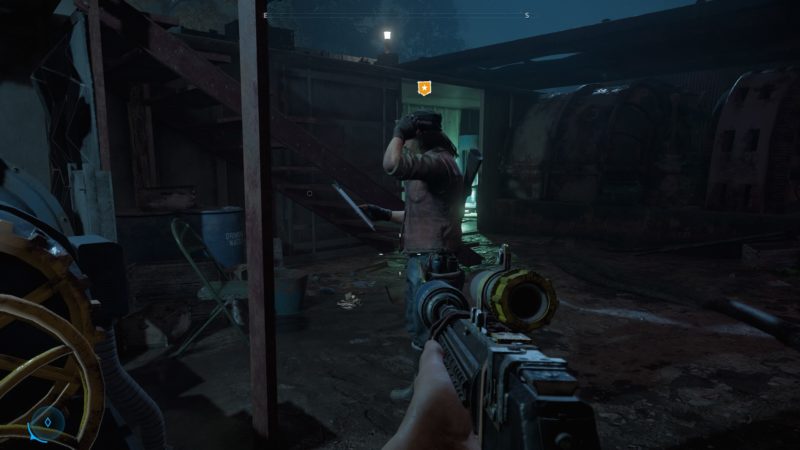 Help him arm the traps
He will need your help to arm the traps around the compound as the Highwaymen tend to attack at night.
The location of the traps are shown in the map and on your screen.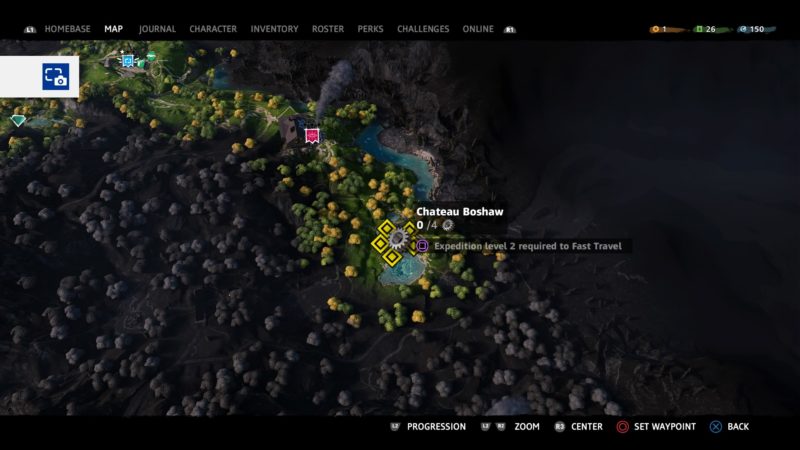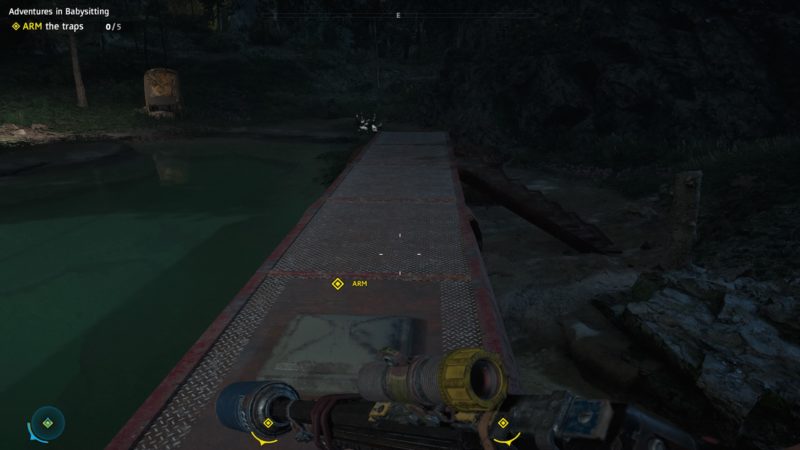 Turn on pressure valve
Once you've done arming all traps, go to the pressure valve and turn it on.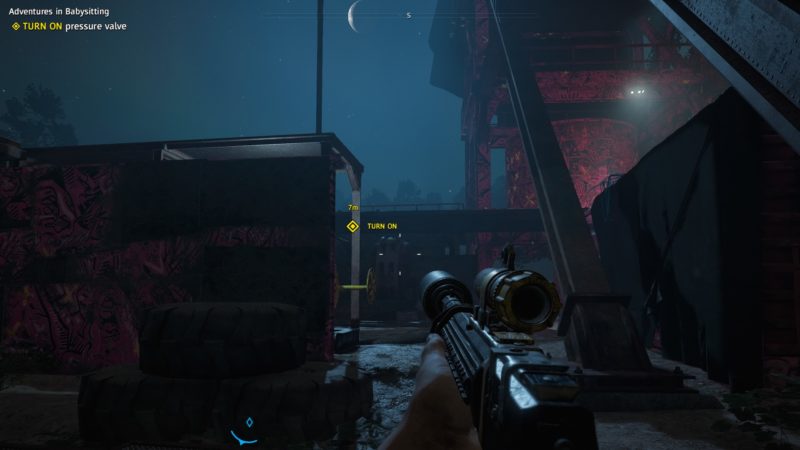 Talk to Sharky
Next, talk to Sharky. He will offer you a drink.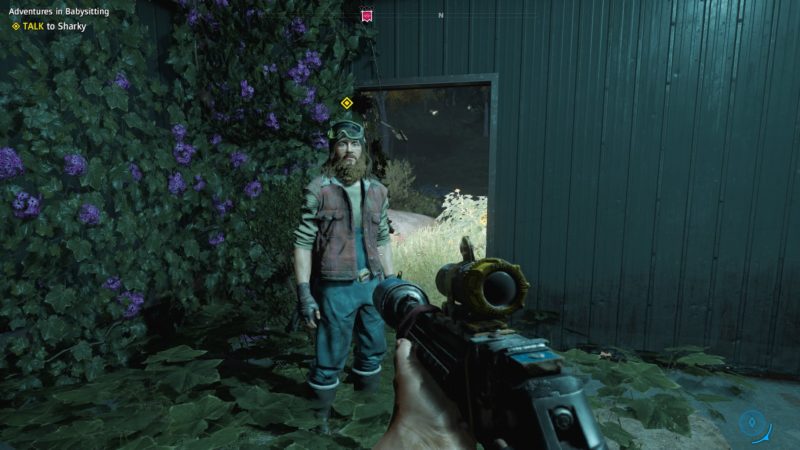 Drink with Sharky
Go to the alcohol bottle on the desk. Drink the alcohol and a cutscene will load.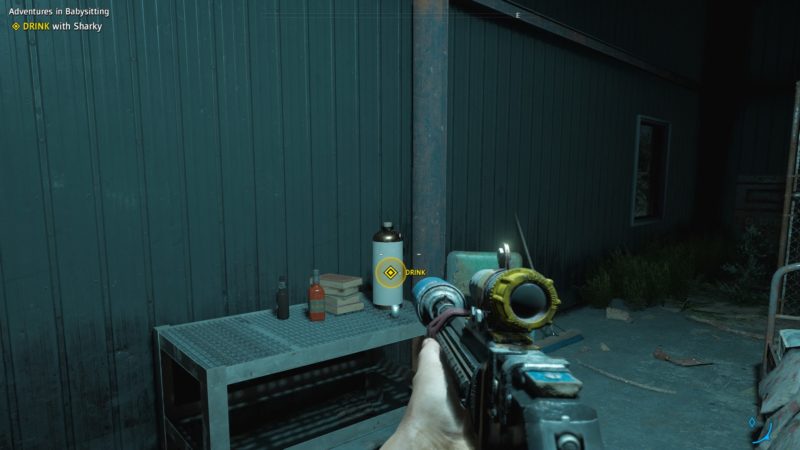 You will pass out for a few hours.
Reach Sharky's tower
After waking up, you need to meet Sharky at his tower. The Highwaymen are on their way to launch an attack, so you have to help him defend the place.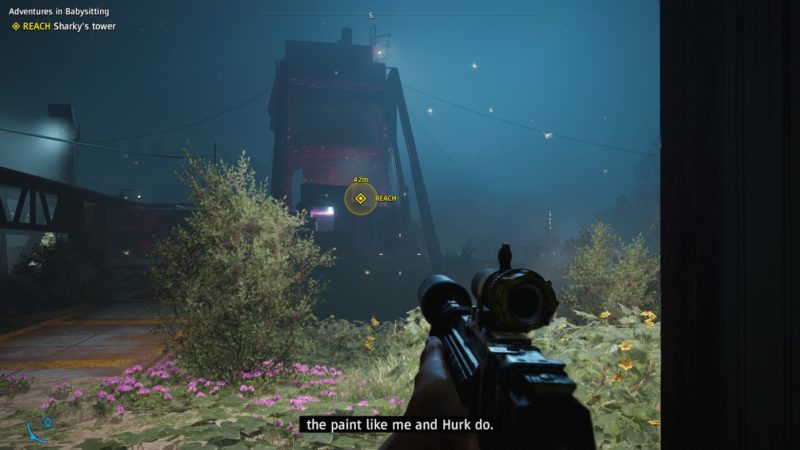 Get to the yellow icon on your screen. You should see a big machine gun there.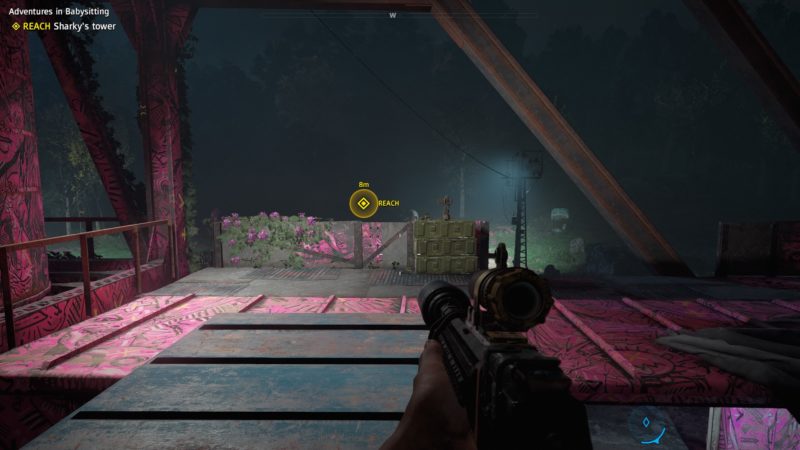 Defend west pressure pipe
This is the hard part. There'll be groups of Highwaymen coming in from the west.
You need to kill them before they destroy the pressure pipe.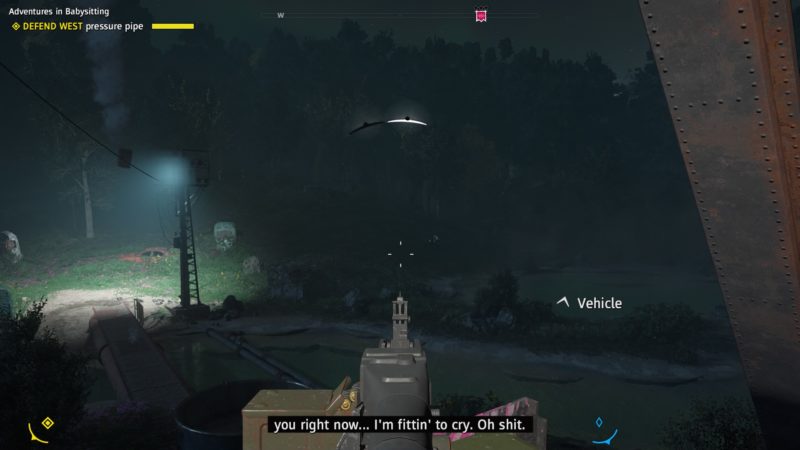 You can either use the machine gun or your own guns to annihilate them.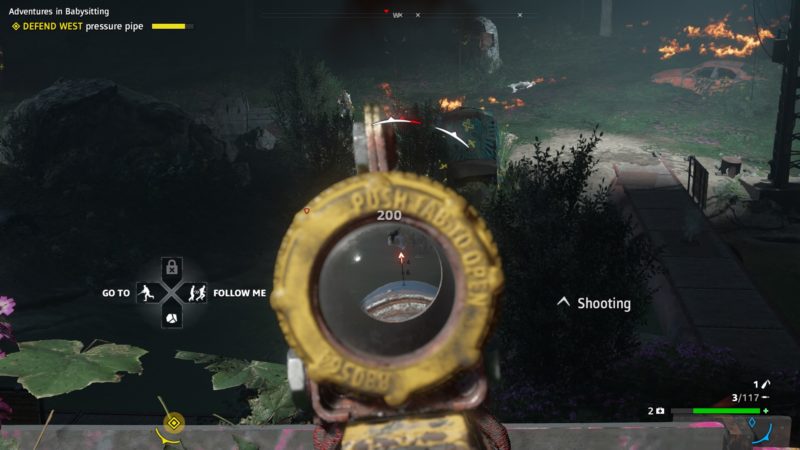 Try aiming at the oil barrels to cause an explosion near the Highwaymen.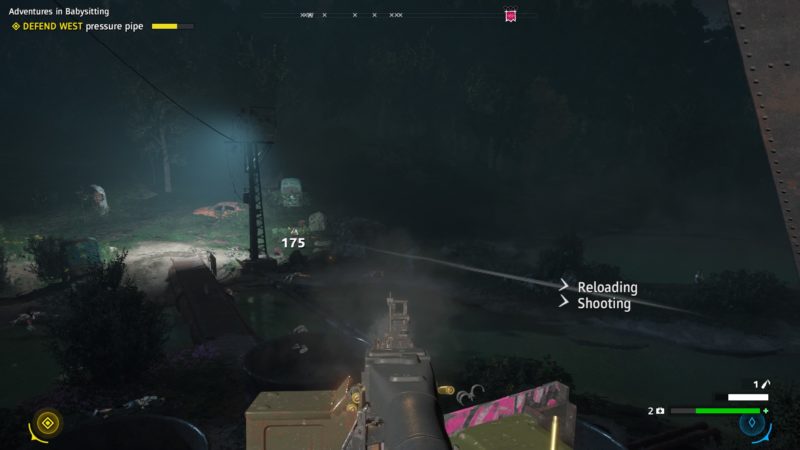 Defend east pressure pipe
Once the west has stopped for awhile, you need to get to the east pressure pipe.
Same as above, you need to kill them as quickly as you can. The health bar of each pipe is shown on your screen.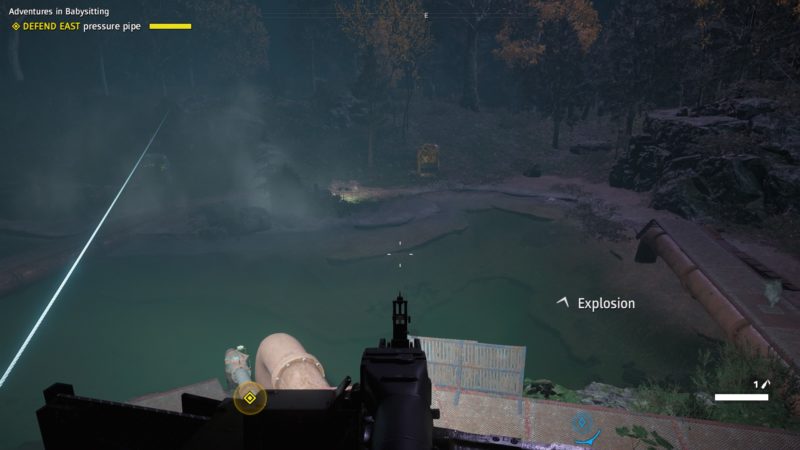 Defend both east and west pipes
Not long after, you need to defend both sides as the Highwaymen will attack from both sides.
Watch the health bar to be safe. These gunmen can also climb to your place if you don't kill them quick enough.
They will then attack you from behind.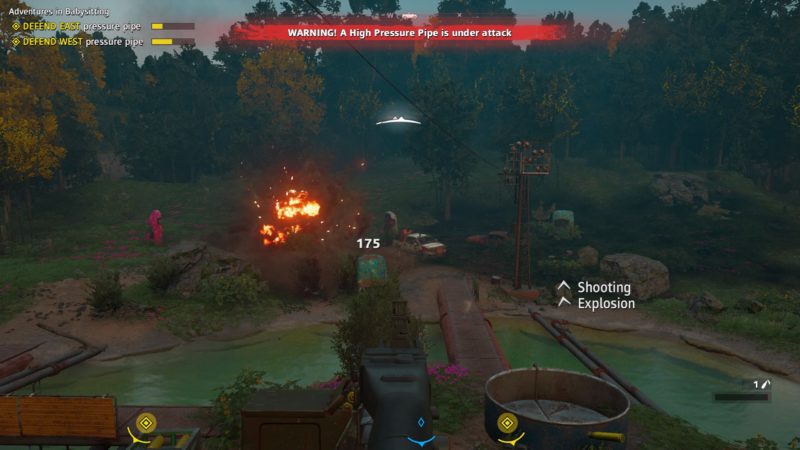 Luckily, you won't lose if one pressure pipe explodes. Hence, you need to ensure that at least one pipe survives until the Highwaymen stops coming.
The mission completes after you've taken care of the waves of gunmen.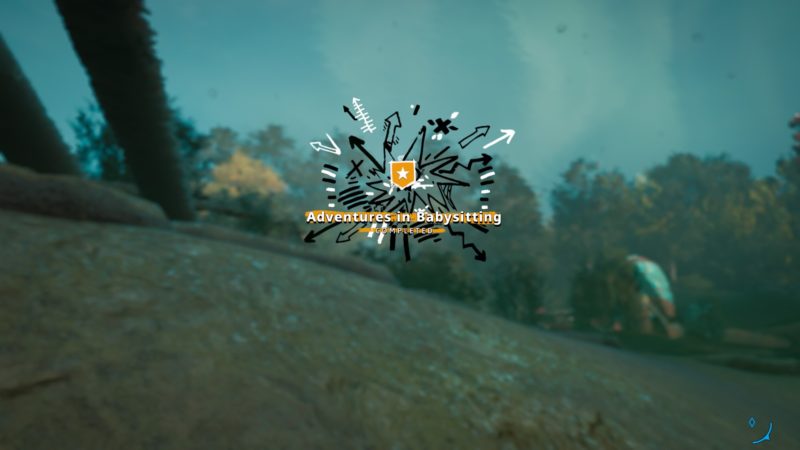 Sharky Boshaw will join you guys in Prosperity.
---
Related articles:
Far Cry New Dawn: New Eden's Secret (Walkthrough And Guide)
Under Siege (Walkthrough And Guide) – Far Cry
Far Cry New Dawn: How To Liberate Outposts For Ethanol
Far Cry New Dawn Expedition: H.M.S. MacCoubrey (Walkthrough)
Man Eat Dog World (Timber) Walkthrough
Far Cry New Dawn: Buzz Kill (Grace Armstrong) Walkthrough
Far Cry New Dawn: Losing Streak (Guide)