Family Values is a quest under the Every Story Has An Ending episode in Assassin's Creed Odyssey.
Your task is to find and talk to Theodoros but he may have been captured by Mestor.
Here's a walkthrough of Family Values in AC Odyssey.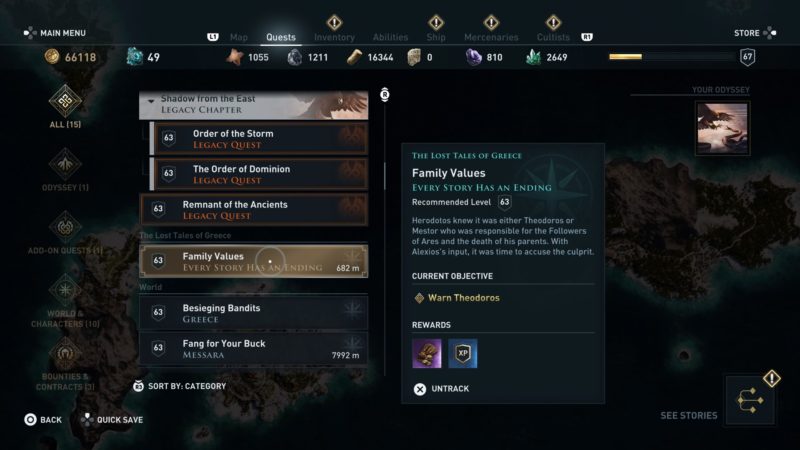 This quest is recommended for level 63 and above, but it differs according to your own level.
Warn Theodoros
If you had chosen Mestor as the bad guy in the previous quest, then you have to warn Theodoros in this quest.
His location is shown in the map below, marked as the quest symbol.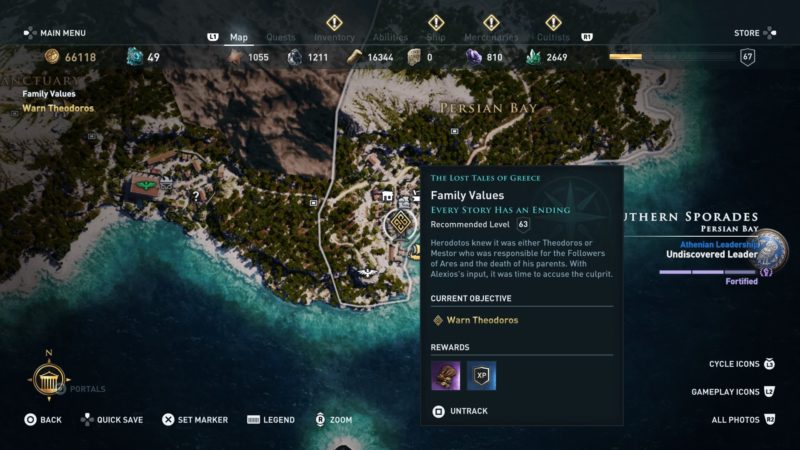 He's inside Herodotos' and Theodoros' house.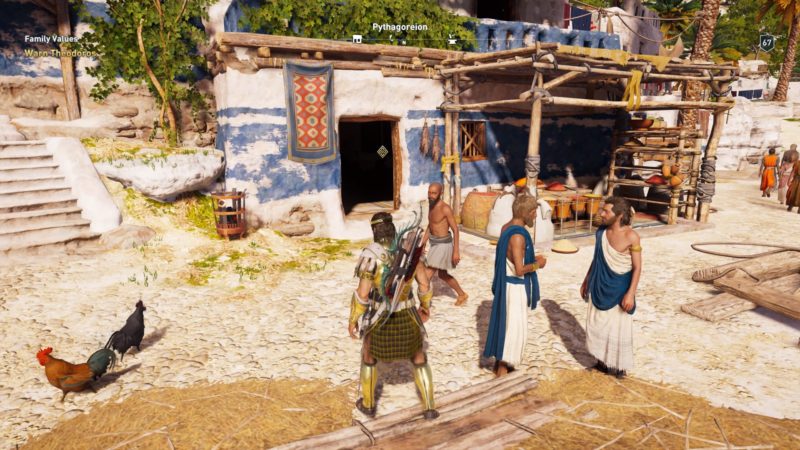 Talk to him inside the building.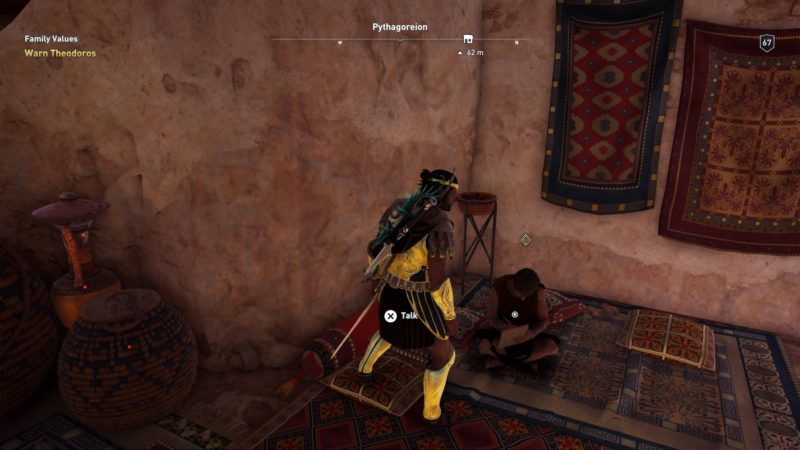 Protect Herodotos
After Theodoros leaves to confront Mestor, you guys will be ambushed.
Protect Herodotos by killing the ambushers.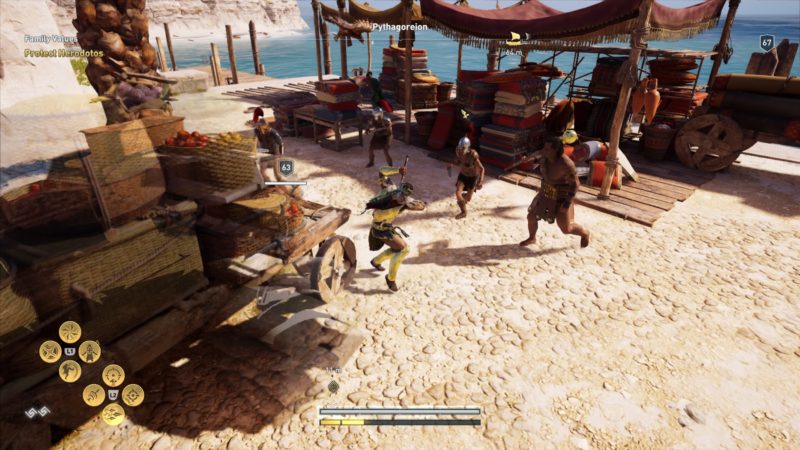 Find and talk to Theodoros
After eliminating the hostiles, look for Theodoros. His location is shown in the map below, within the yellow radius.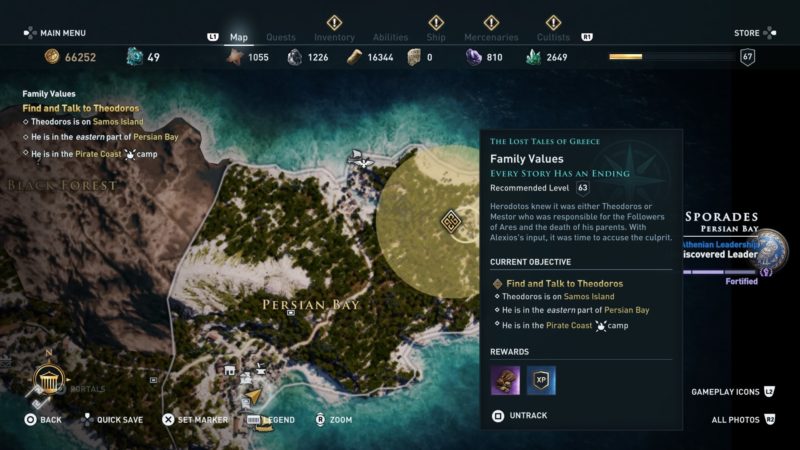 As you get nearer, use Ikaros to pinpoint the exact location. Herodotos will follow you there.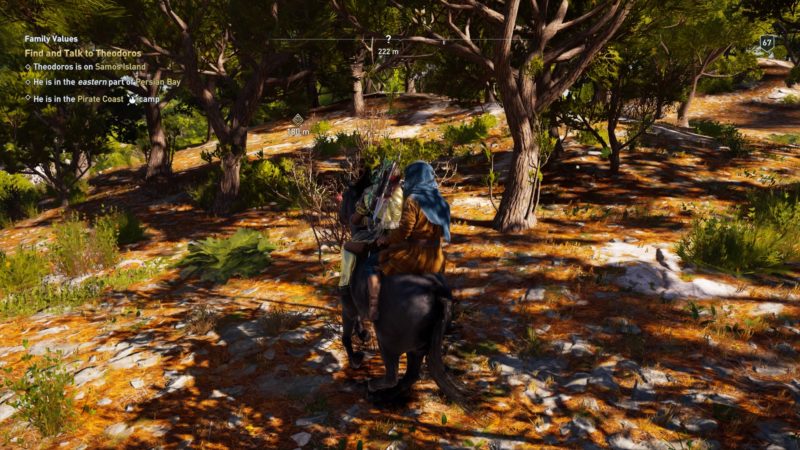 You should then reach a base beside the sea.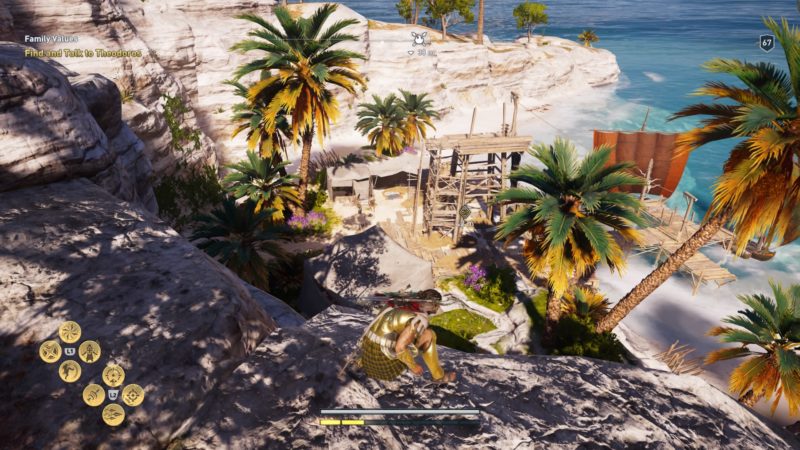 Kill all of the guards in the camp site. There are about five of them in total.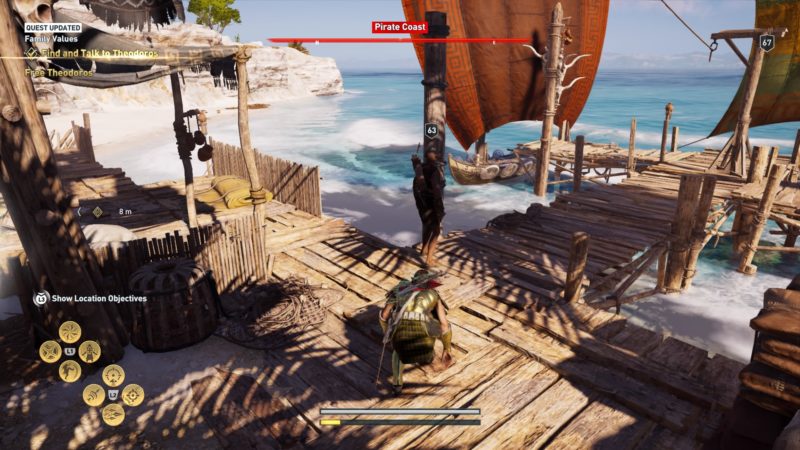 After killing the guards, free Theodoros who is held captive inside the same area.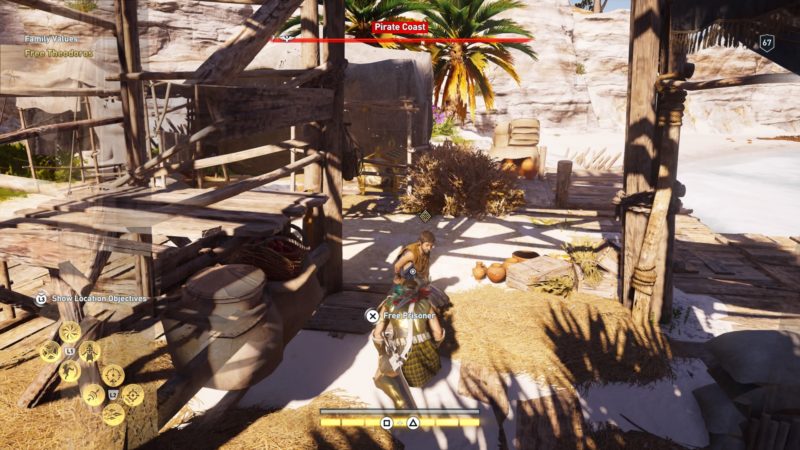 Lead Theodoros to Herodotos
Next, just follow Theodoros to Herodotos. He'll start running after you've rescued him.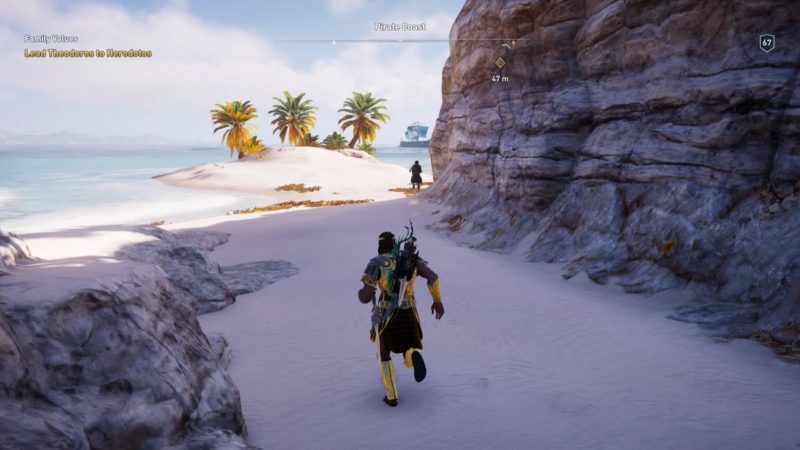 Talk to Herodotos to continue with the quest.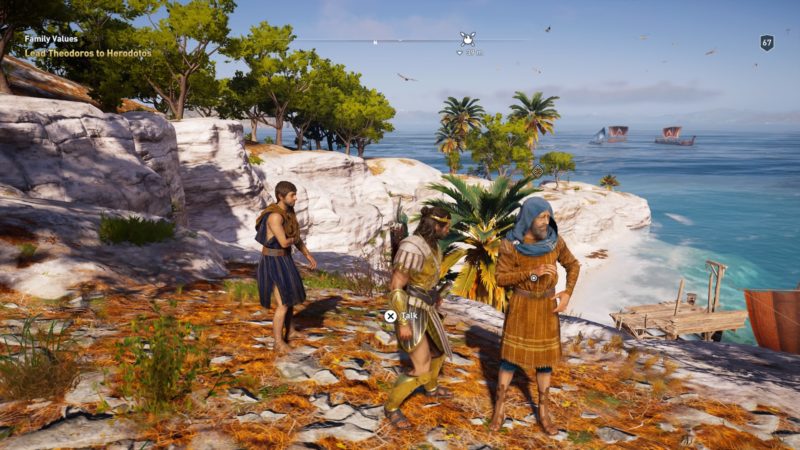 Confront Mestor
Next, you need to confront Mestor, the guy who is truly behind the Followers of Ares.
His exact location is shown in the map below, marked as the quest symbol.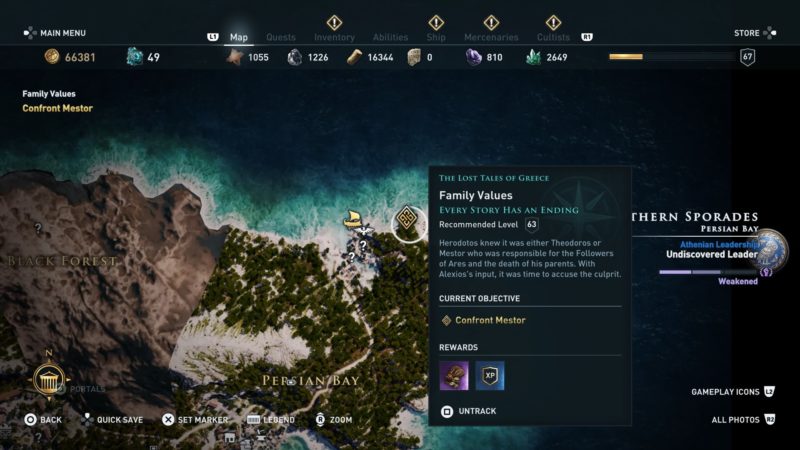 You will see him standing on the cliff facing the sea.
Defeat Mestor
Mestor is pretty weak. You should defeat him easily.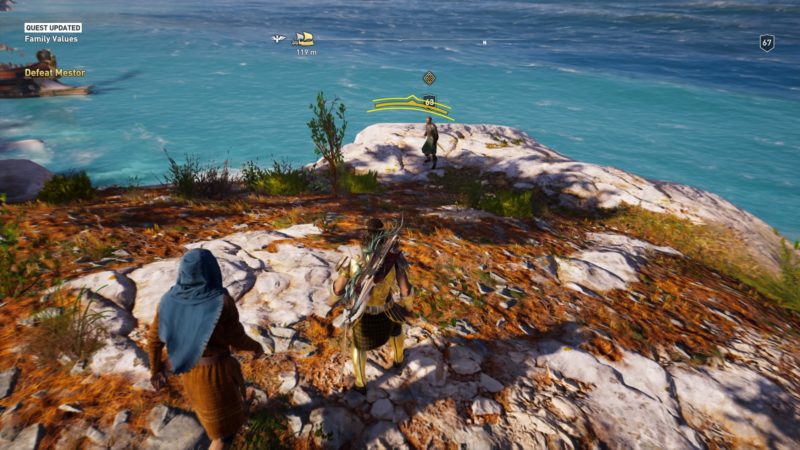 Once you've defeated him, talk to him to continue.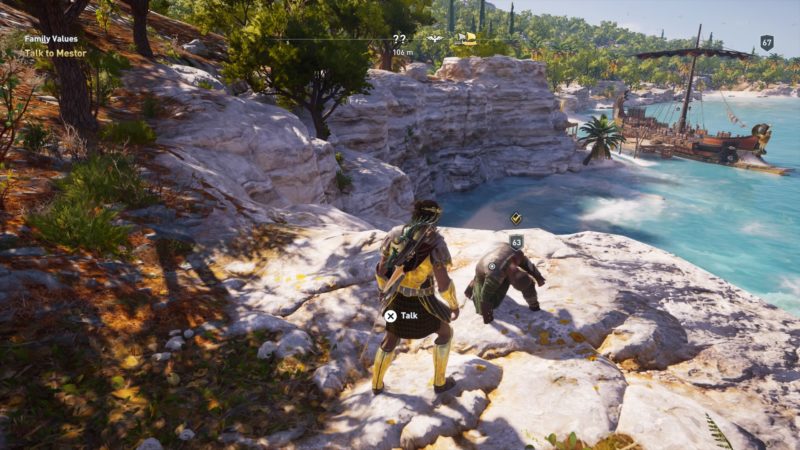 The quest completes here after the cutscene. You will earn some drachmae upon completion.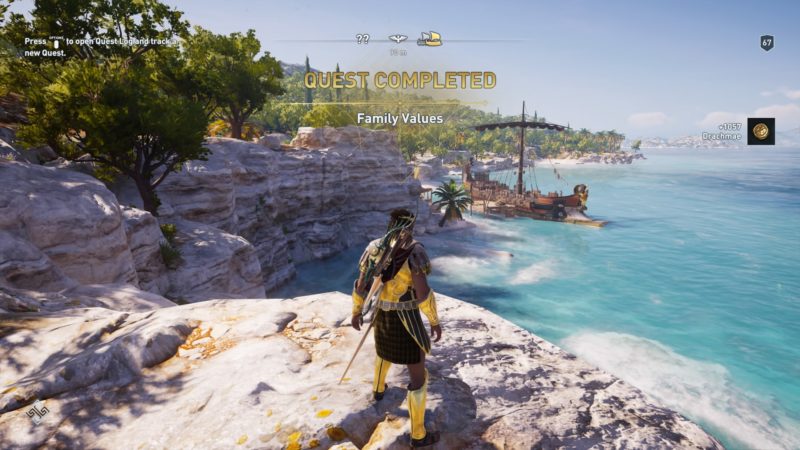 ---
Related articles:
How To Create Your Own Story: Assassin's Creed Odyssey
Moving Forward: Assassin's Creed Odyssey Walkthrough
Defense Of Samos: Assassin's Creed Odyssey Walkthrough
Top 10 Shows like Star Trek: Discovery You Can Watch Today
Followers Of Truth: Assassin's Creed Odyssey Walkthrough
Regrets: Assassin's Creed Odyssey Walkthrough
Letter From Home: Assassin's Creed Odyssey Walkthrough