Today's article is on finding Fallout 4's best power armor. So what does it do?
A power armor may be the only thing that keeps you alive when you meet a Deathclaw or some mutant in Fallout 4.
It is basically an external armor that grants you a much needed additional protection and the ability to carry heavy weapons with ease.
However, it needs to be powered up by inserting a fusion core and you probably need to keep lots of spares.
Read also: Fallout 4: How To Attract More Settlers To Your Settlement
Fallout 4's best power armor
You'll be introduced to your first power armor very early on in the game when you meet Preston Garvey, a companion in the Commonwealth.
That armor (T-45) is clearly not the best of the lot. The one you're looking for is probably the X-01 model, which is only available much later.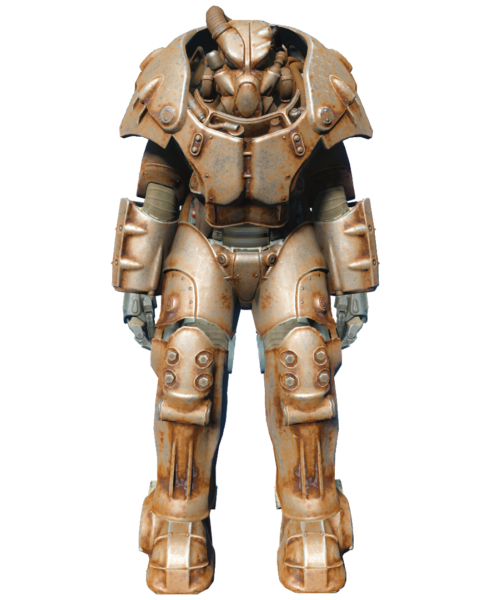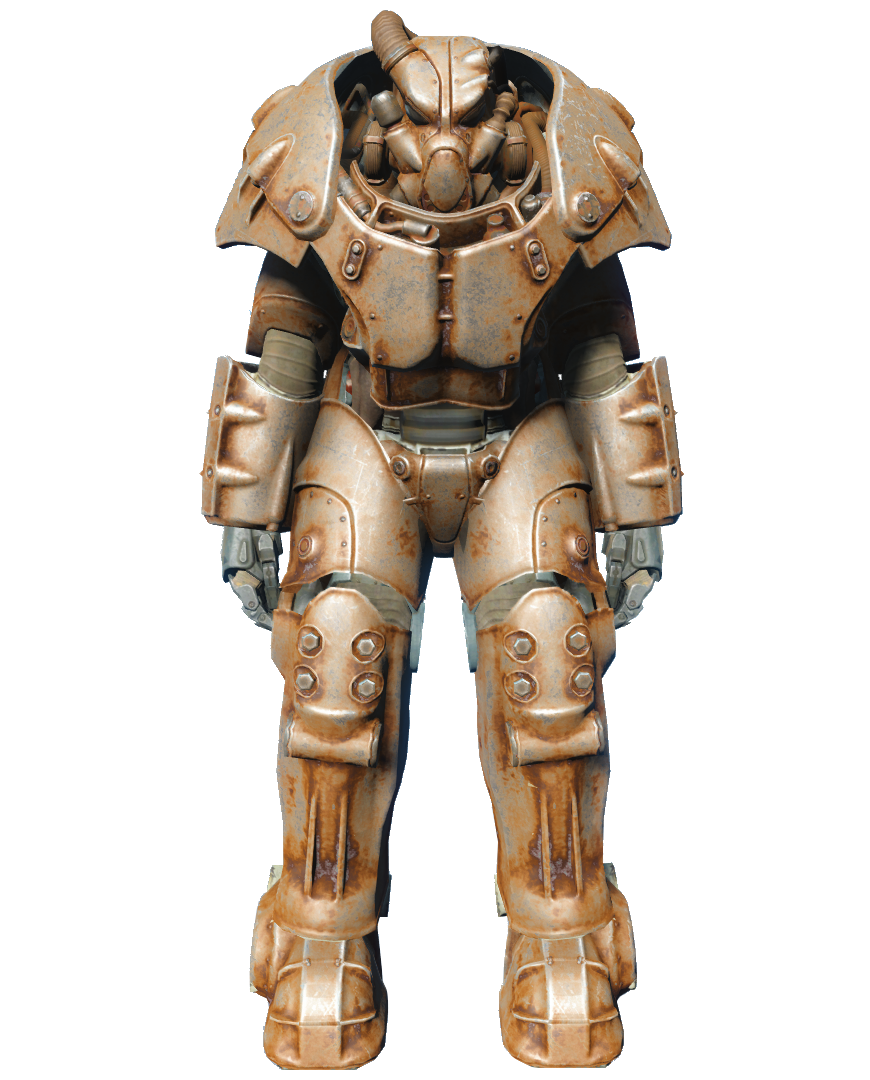 Stats of the X-01 Power Armor
Damage Resistance: 1220
Energy Resistance: 790
Radiation Resistance: 1050
HP: 1260
If you're new to power armors, do note that they do not come in one suit, but rather many pieces (e.g. torso, left arm, right leg, etc.). However, there is one location where you can get the entire suit.
How to find the complete X-01 power armor in Fallout 4
Before you begin, do ensure that your level is high enough, i.e. around level 30. It's a precaution as it increases the chance of you finding a full suit with X-01 components.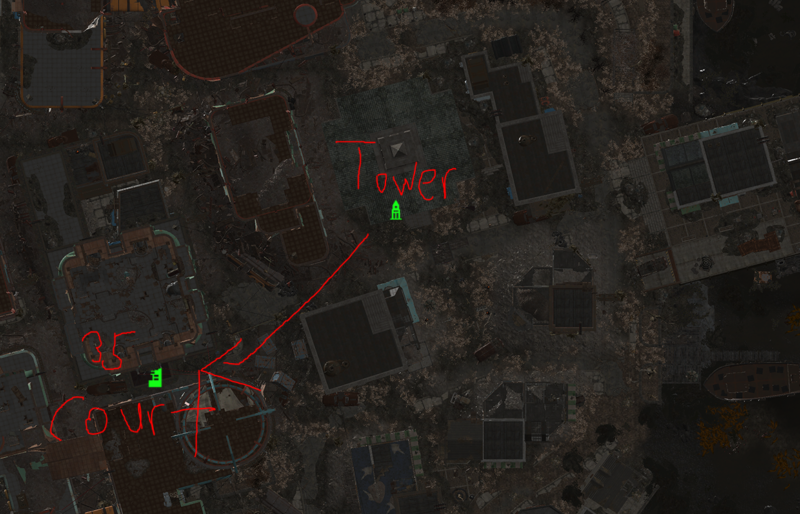 You must also have reached this part of the game, where you can access the Custom House Tower. It's located in The Commonwealth map, closer to the east side.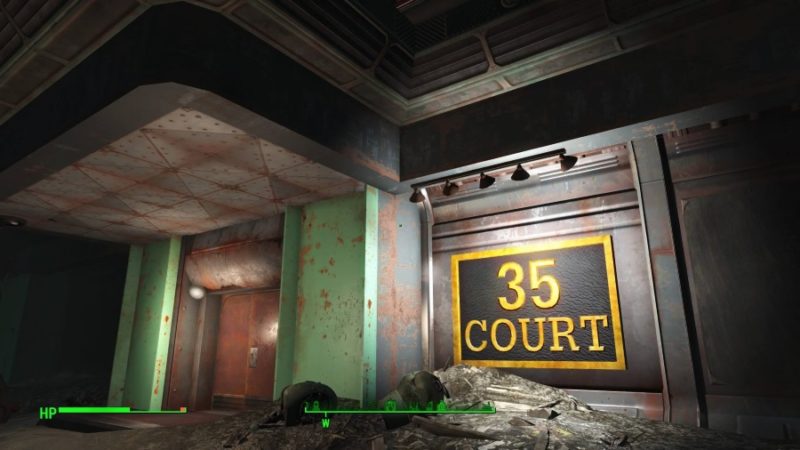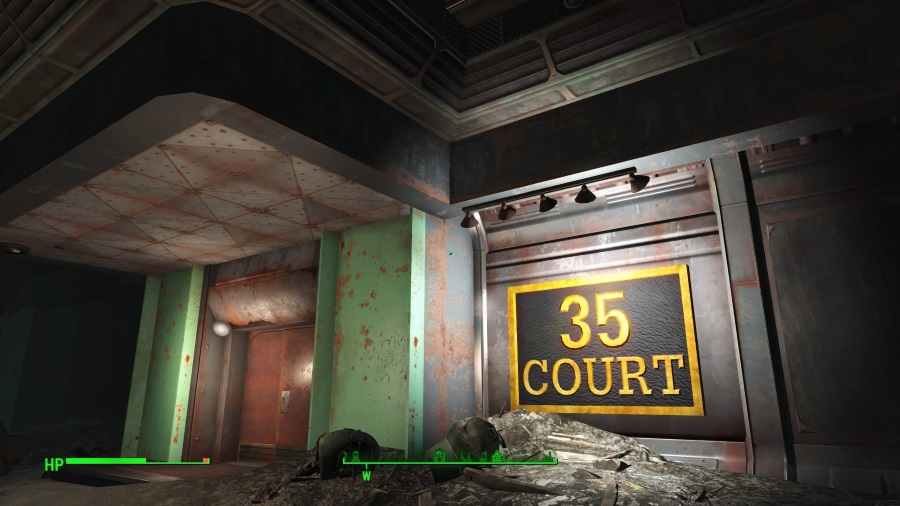 Do not enter the Custom House Tower, but rather, find the building which says "35 COURT". It is almost exactly southwest from the Tower. If unsure, you can check out the full Fallout 4 map and it shows you exactly where it is.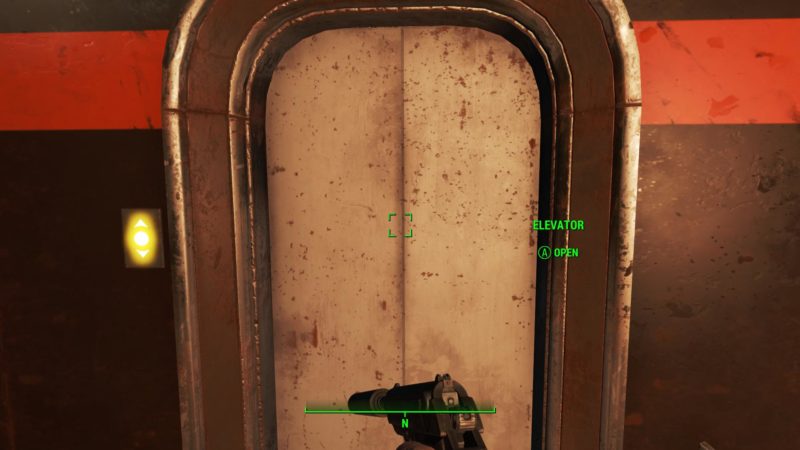 Inside the building, there's a robot in the lobby which you have to kill first. Once you're done, use the elevator button. Get to the rooftop via the elevator and be prepared to go against two more robots who will come from each side.
The robots will appear from two different chambers, and once you've taken them down, go into both of the chambers. There's a red button in each chamber and press them both.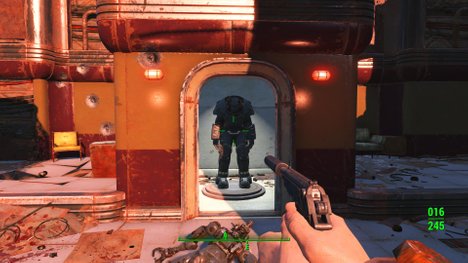 Once pressed, the center chamber which houses the X-01 power armor will open. You will then have full access to the suit. Do note that you are not guaranteed a X-01 power armor inside and it depends on your luck. To be safe, only proceed when you're at level 30 or maybe save before going in.
Other locations of the X-01 power armor
There are many other places for partial spawns of the best power armor in Fallout 4. Here are some of the locations:
National Guard Training Yard – It's in an armory (a side room that is locked).
Fort Strong – You should be able to find it inside a guard post before a bridge.
Military convoy (elevated freeway) – A component is submerged in the water and is hardly visible.
Mass Pike Interchange – Go to the upper level of the interchange, and it should be in front of the Gunner outpost.
Here's a full list of locations written by Gamepedia.
How to get the best power armor with console commands (PC)
If you're playing Fallout on PC, here's a list of console commands you need to spawn components of the power armor.
Use the "~" button on your keyboard to active console commands. Type "player.additem [code]". Replace the [code] with the respective codes listed below and minus the brackets.
| | |
| --- | --- |
| X-01 Power Armor Helm | 00154ac5 |
| X-01 Power Armor Left Arm | 00154ac3 |
| X-01 Power Armor Left Leg | 00154ac6 |
| X-01 Power Armor Right Arm | 00154ac4 |
| X-01 Power Armor Right Leg | 00154ac7 |
| X-01 Power Armor Chest | 00154ac8 |
Credits go to IGN for the codes. I've personally used them and they worked for me on PC. There are probably different codes for the PS4.
Other power armors in Fallout 4
1. Raider Power Armor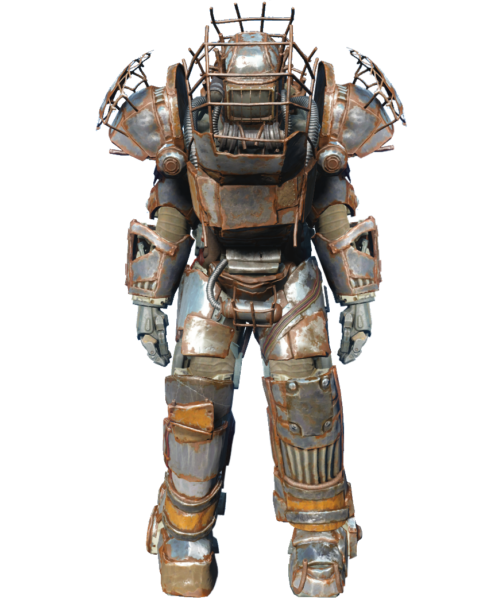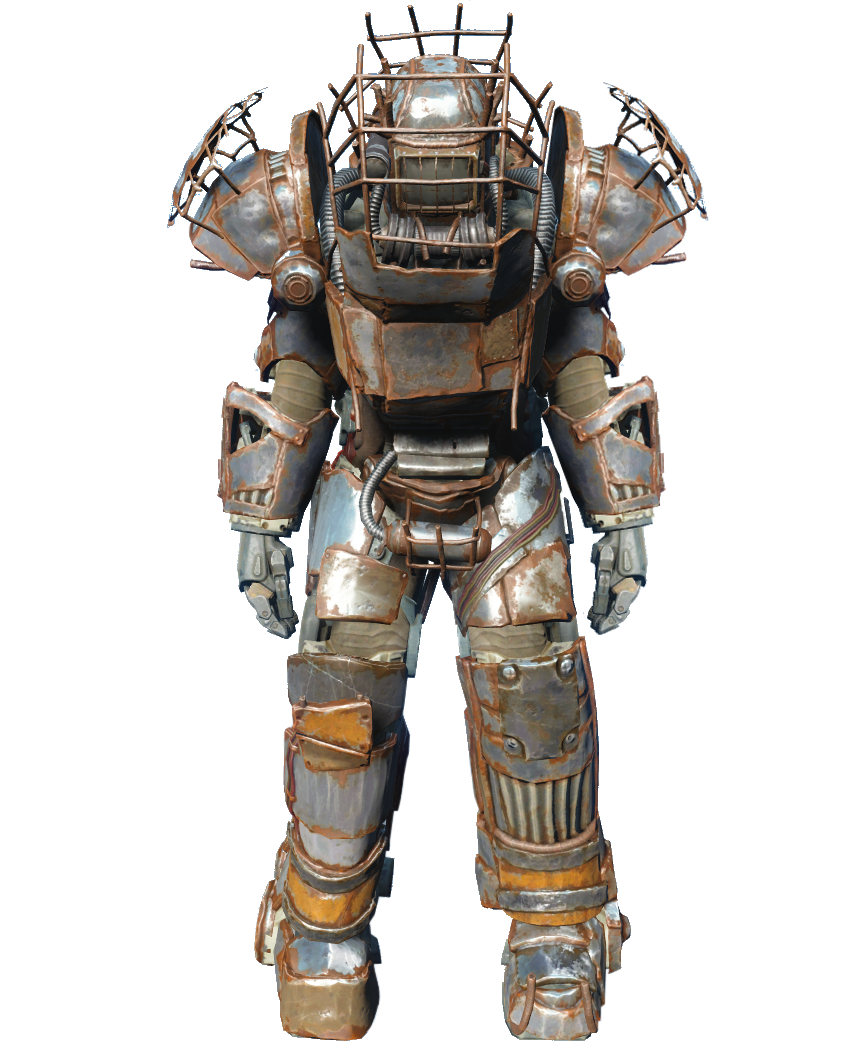 This armor is made of scrap metal and other salvageable components. It is definitely weaker than the other power armors listed in this article.
Damage Resistance: 500
Energy Resistance: 250
Radiation Resistance: 1050
HP: 350
2. T-45 Power Armor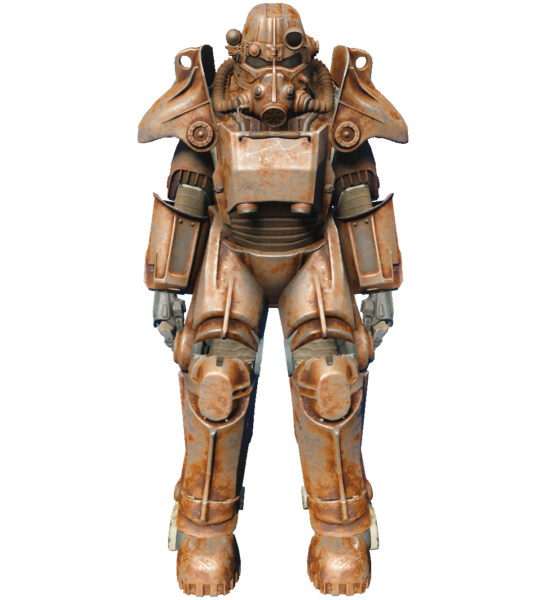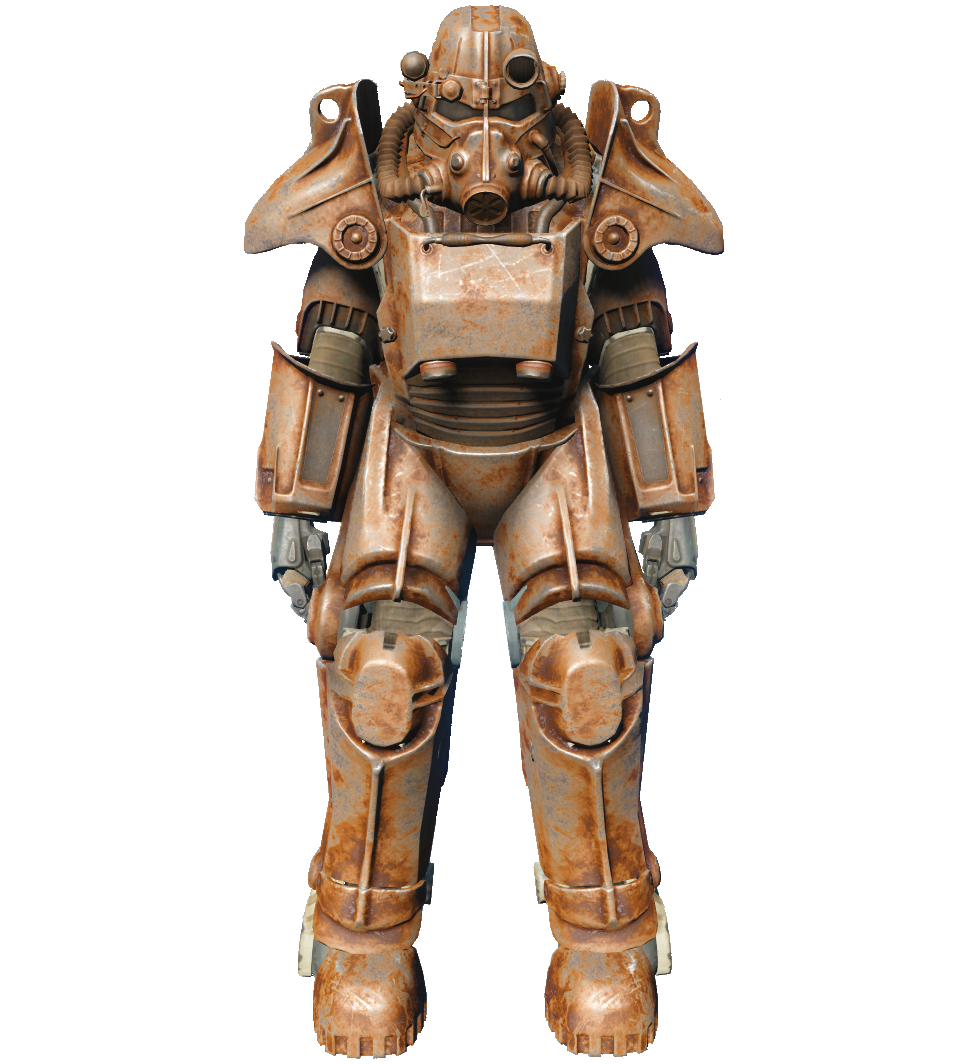 T-45 is a power armor made for the military and not for commercial use. It's also the armor you'll first get to use in the Commonwealth when you do the quest "When Freedom Calls". Your companion Preston Garvey will ask you to acquire the suit and get rid of the raiders (including a Deathclaw).
Damage Resistance: 500
Energy Resistance: 310
Radiation Resistance: 1050
HP: 450
3. T-51 Power Armor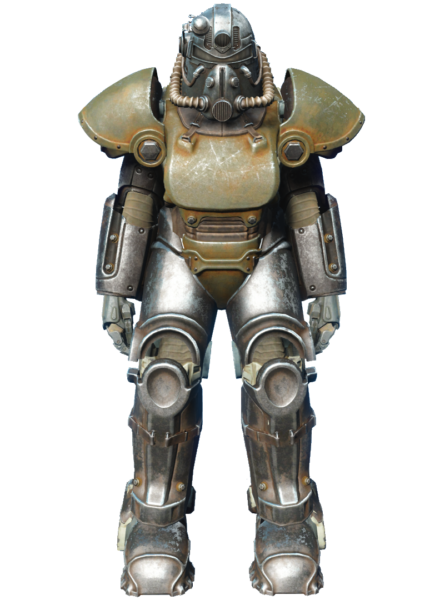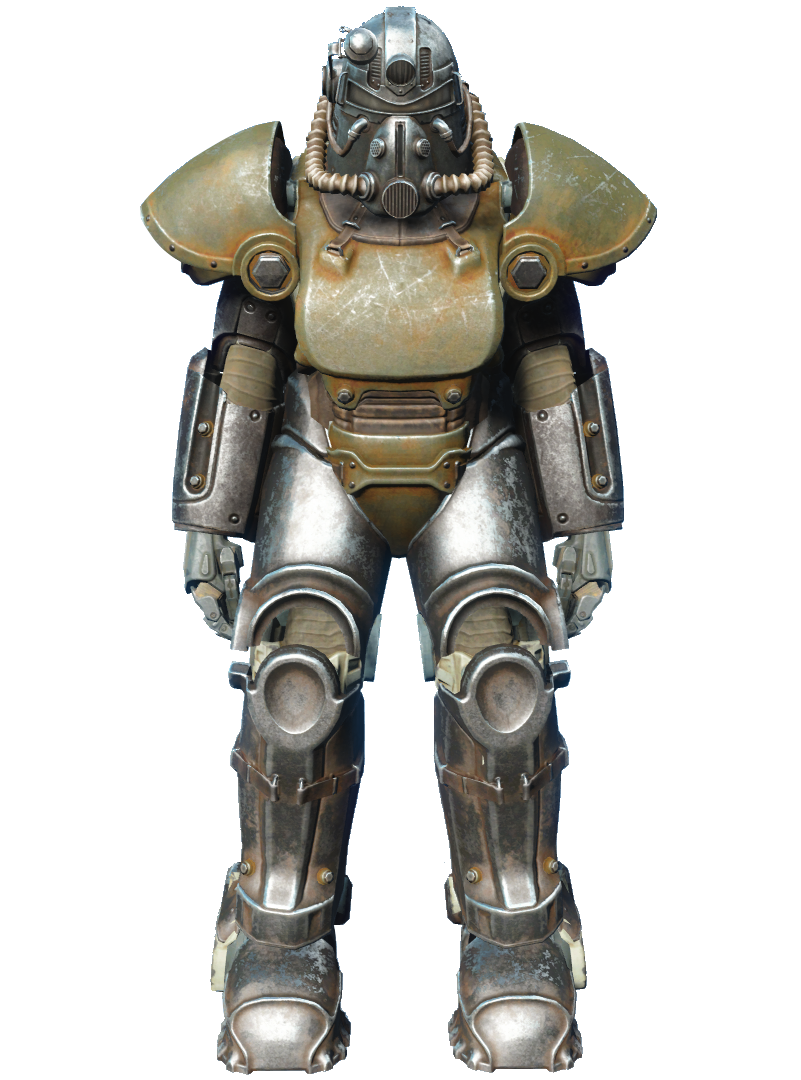 T-51 is one of the most advanced power armors used before the Great War occurred. An underground movement called The Railroad uses this suit the most. It is better than the T-45.
Damage Resistance: 740
Energy Resistance: 490
Radiation Resistance: 1050
HP: 720
4. T-60 Power Armor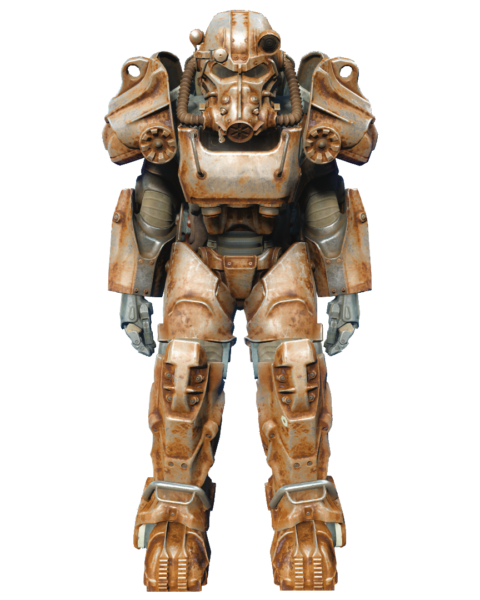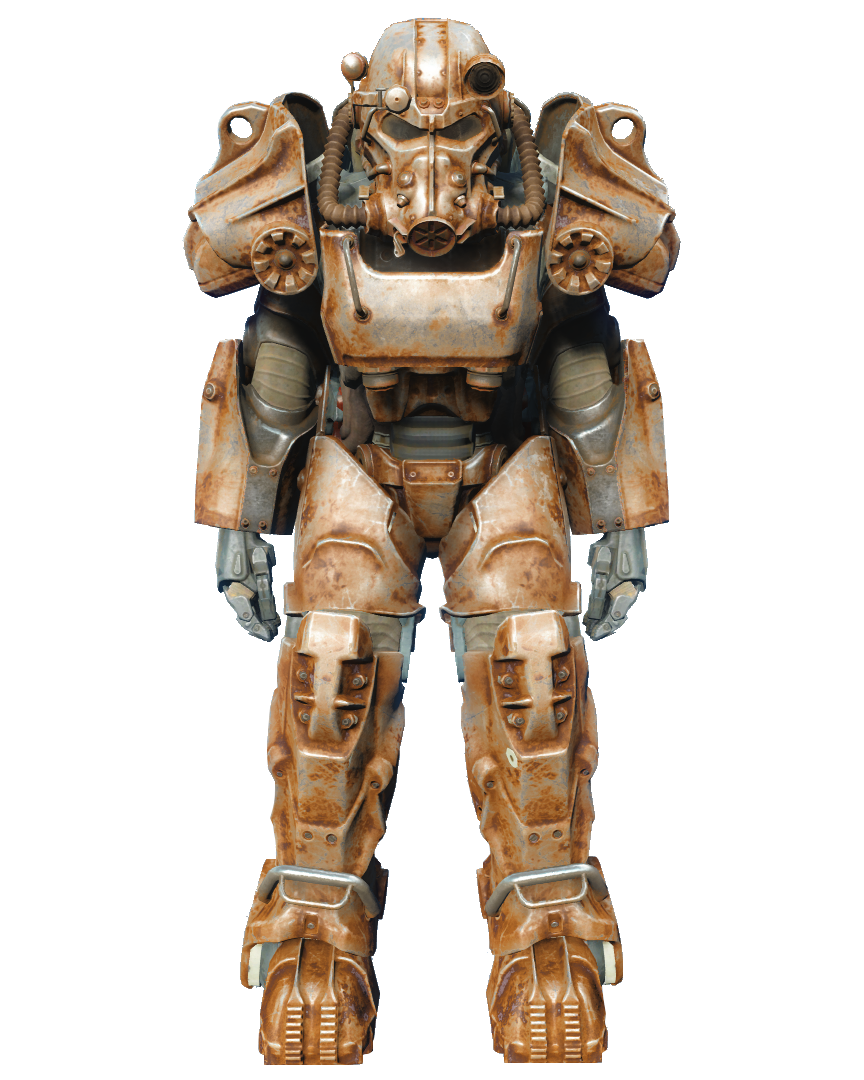 T-60 was first developed to replace the T-51 power armors. They are usually seen used by The Brotherhood of Steel. You'll encounter one of these suits used by a commander early on in the game.
Damage Resistance: 980
Energy Resistance: 645
Radiation Resistance: 1050
HP: 990
From the stats alone, it is clear that the X-01 power armor is better than all four of these armors listed above.
Nonetheless, you have to start with the weakest set and slowly progress up, that is, assuming you don't use console commands.
Hopefully you'll find this list helpful.
---
Related articles:
Fallout 4 Hacking Guide – How To Hack Into Terminals