Fallen From Grace is a quest in Assassin's Creed Odyssey under the Torment of Hades DLC.
Your task is to help Brasidas find out who his true enemy is among other things.
Here's a walkthrough of Fallen From Grace in AC Odyssey.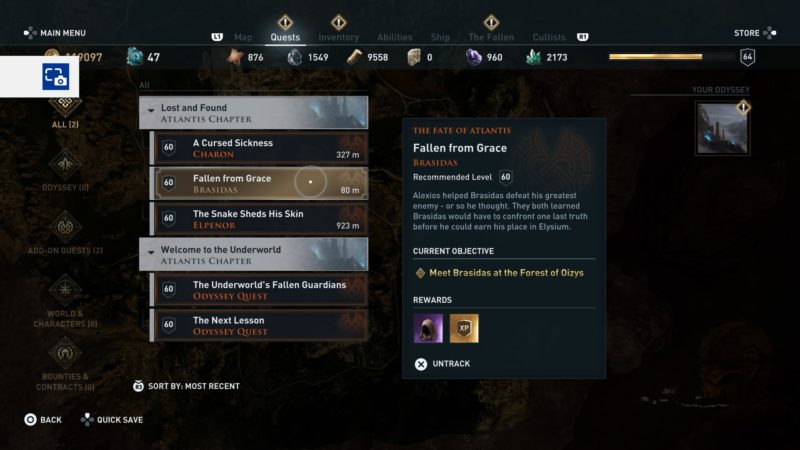 This quest is recommended for level 60 and above, but it differs according to your own level.
Meet Brasidas
This present quest starts immediately after the previous one ends. Meet Brasidas at the Forest of Oizys.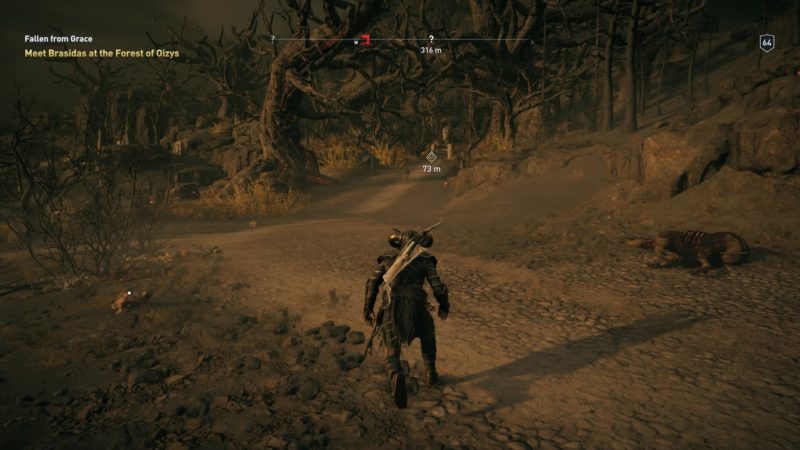 Find the dead and follow their lead
You now need to follow the directions given by the dead. Before that, kill all of the hounds in front of you.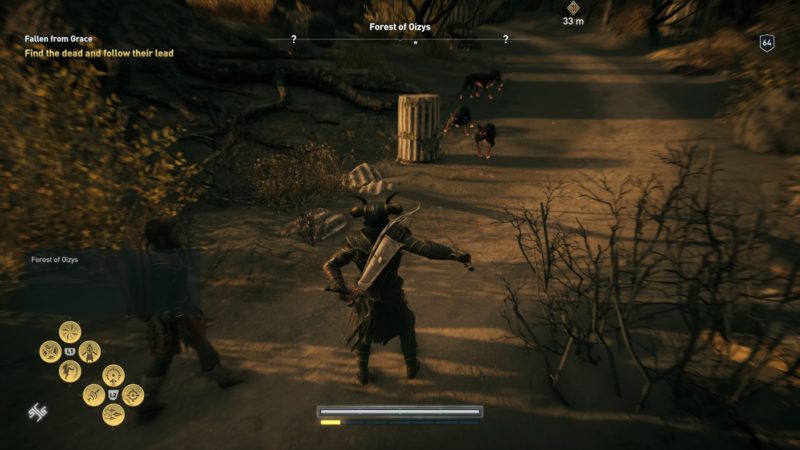 There are quite a number of them.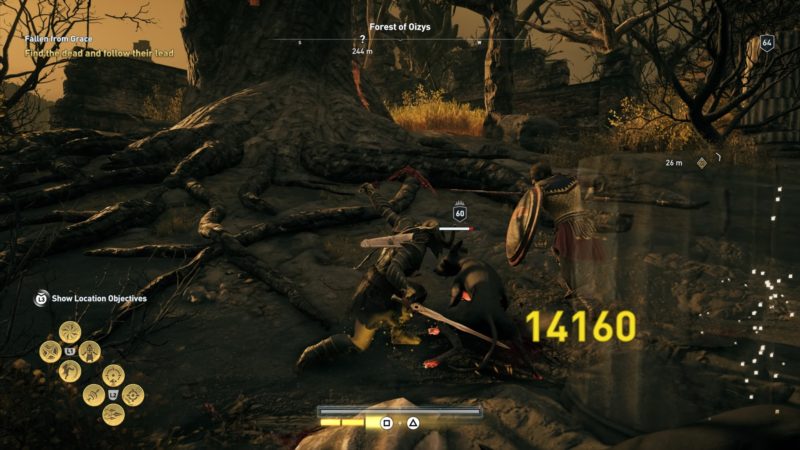 Once the area is clear, go to this dead man hanging and interact with it. He'll point the direction for you.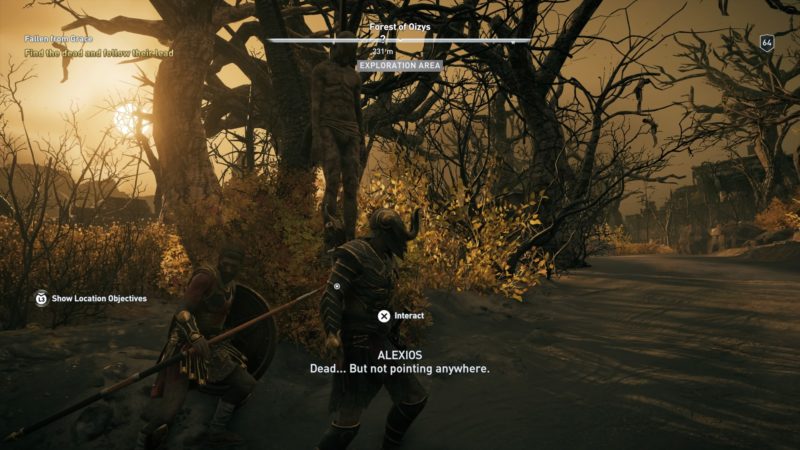 Continue following the road, but there's a shortcut. Just climb up the rocks instead of following the road.
If you had followed the road, there would be more hounds.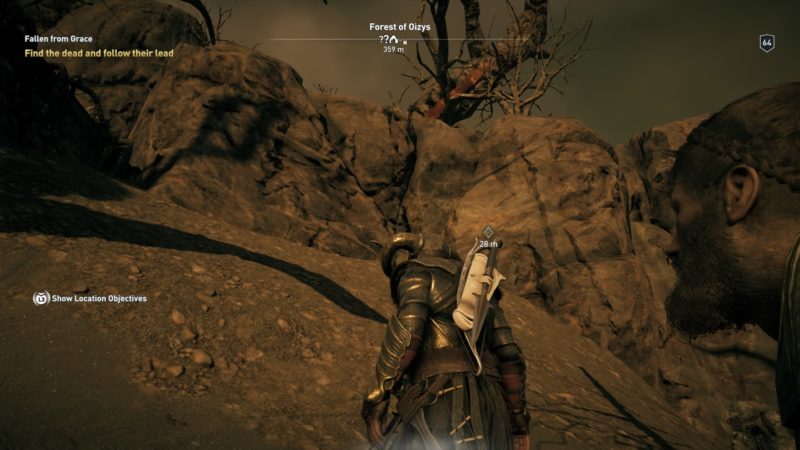 Interact with this dead body.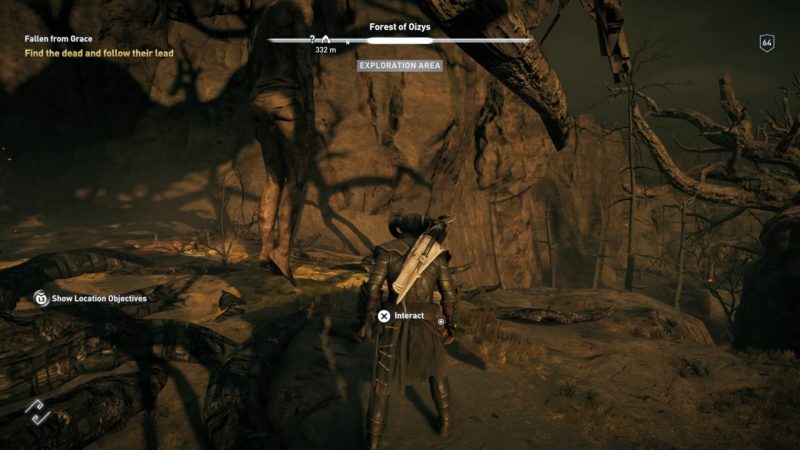 He'll then point you towards the building.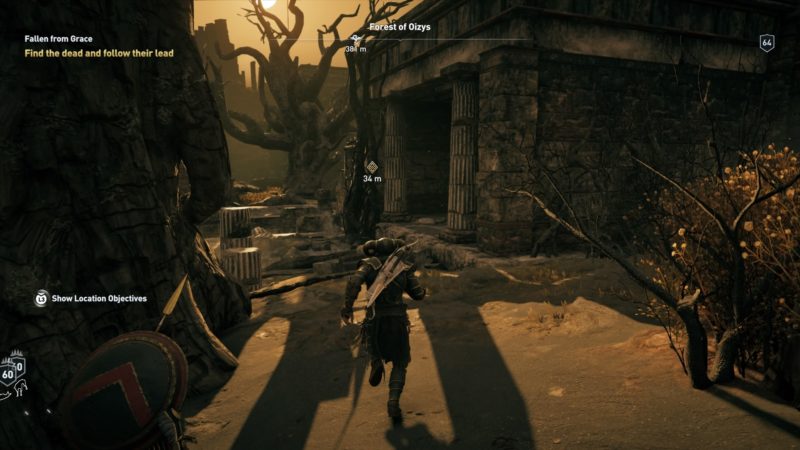 You will then see another dead person hanging named Lilaira. A cutscene will load.
Apparently you need to help the dead woman find peace by bringing something belonging to her.
Brasidas volunteers to go first.
Find Brasidas at the Cradle of the Underworld
Next, look for him at the Cradle of the Underworld. The exact location is shown in the map below.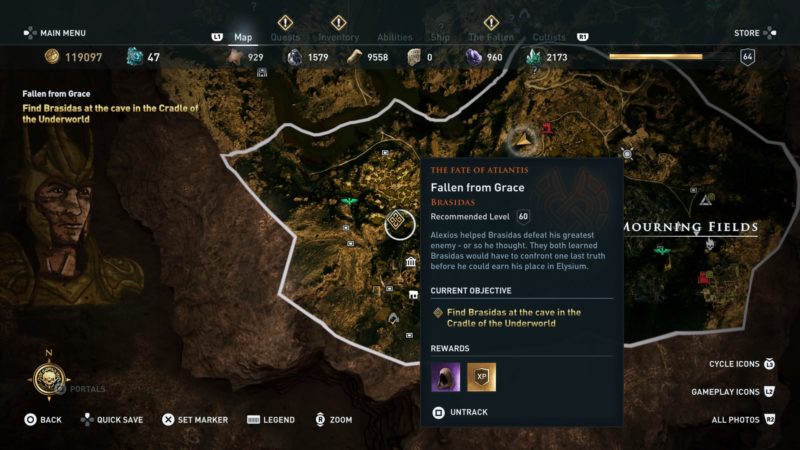 Enter this building.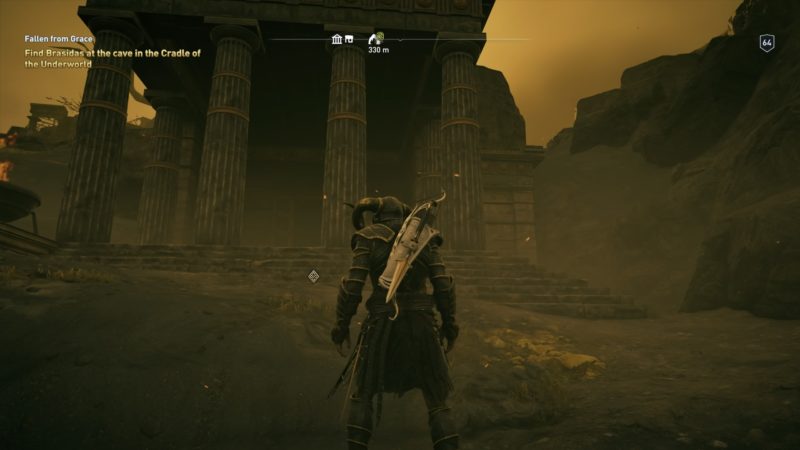 You'll eventually reach a cave. Keep going.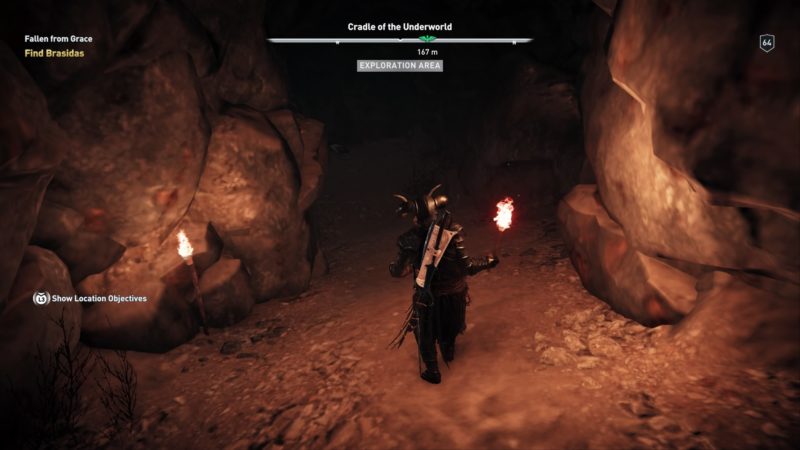 You will then see a Veil entrance here. Ignore this one as it's not part of the quest.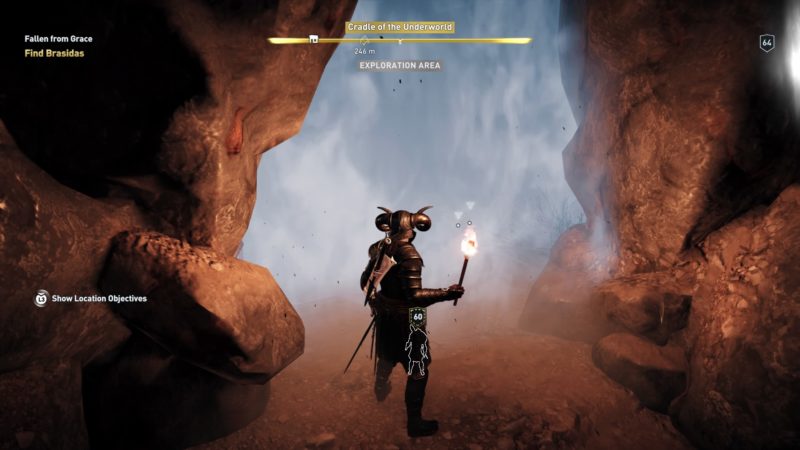 Look for another pathway at the side. Keep following the other pathway until you see Brasidas standing here.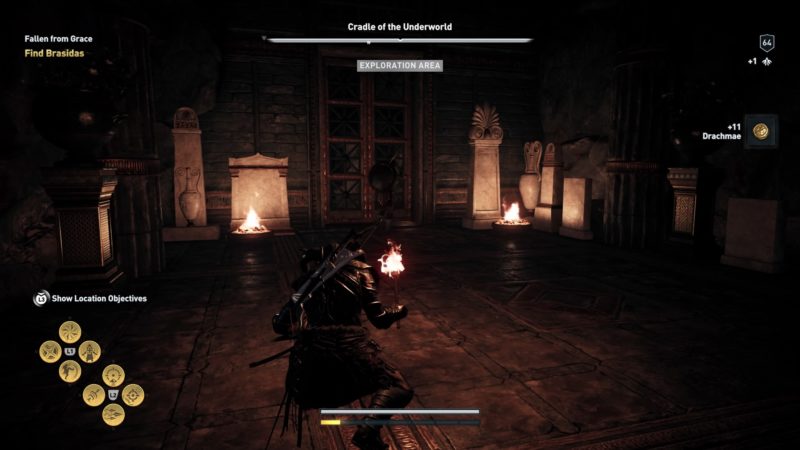 Find Lilaira's love
Apparently Brasidas can't go in as the dead can't go in. Go through the door.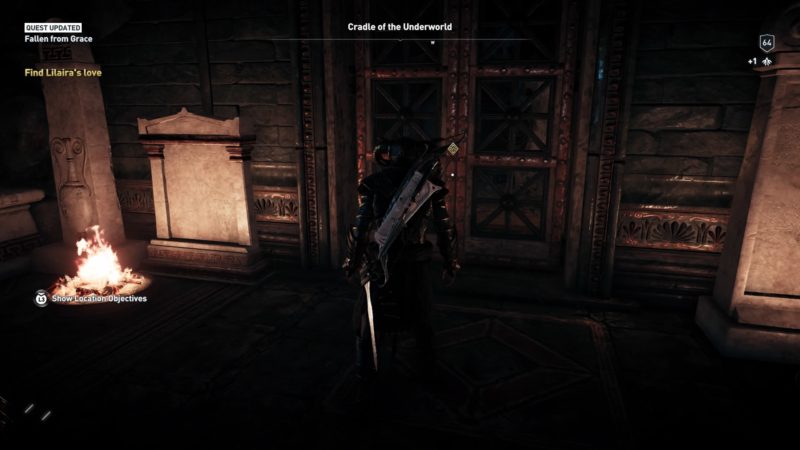 You will then come across some guards pretty quickly. Kill all of them.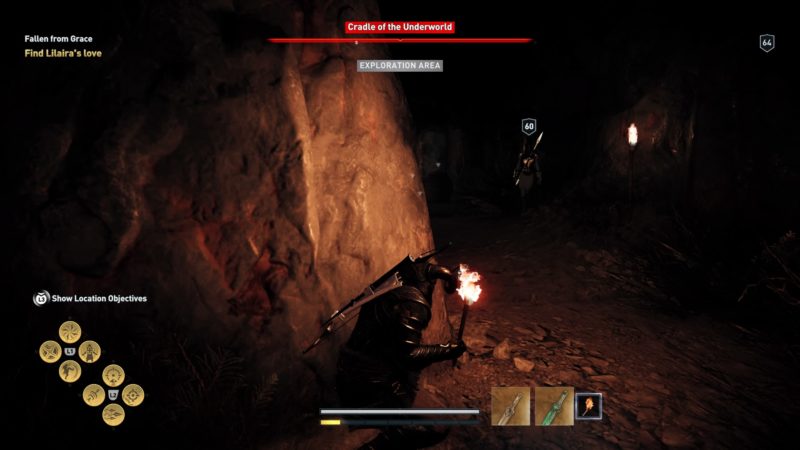 After killing the guards, you will come across more of them later.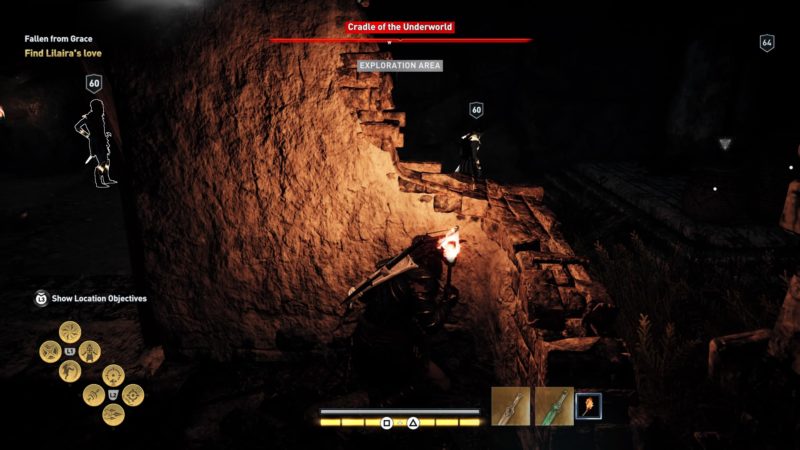 Keep going through this area filled with water.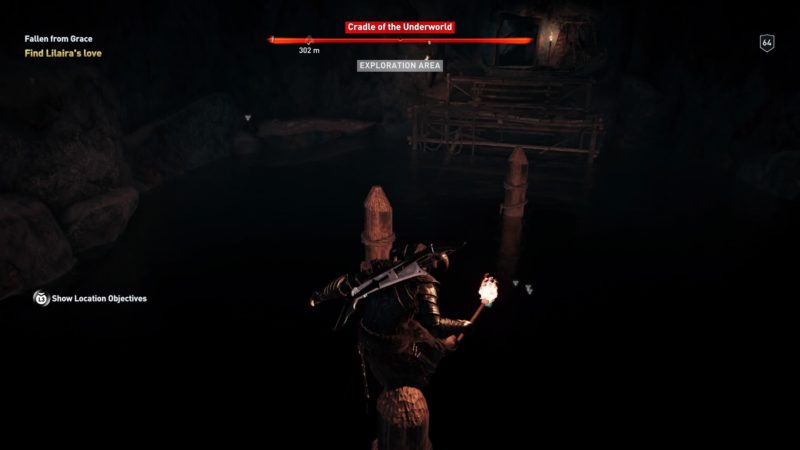 You will then meet more guards. Take them out.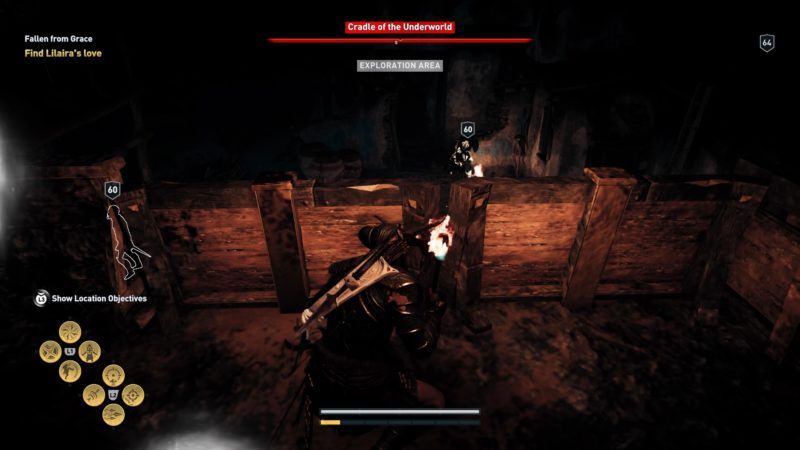 Next, look for this narrow crack to proceed further. You should hear a baby crying.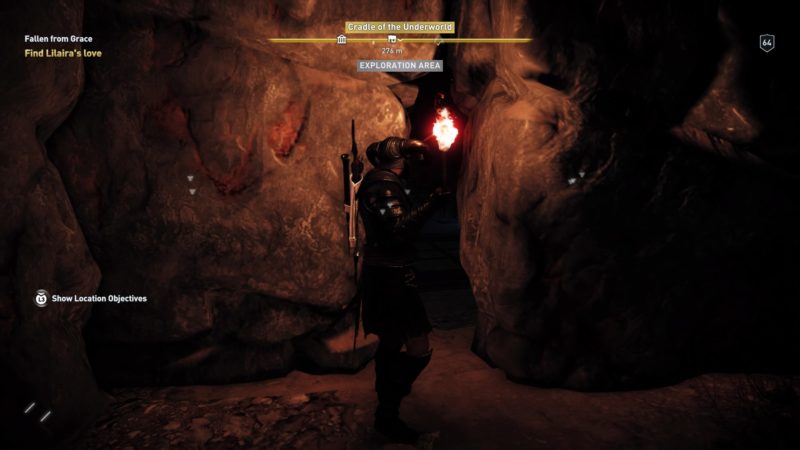 You will then reach a room. Interact with the urn, which is Lilaira's dead fetus.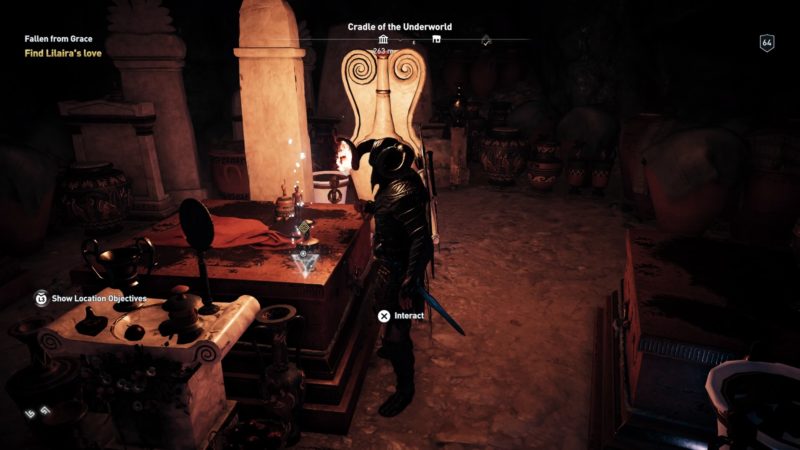 Return the child's remains to Lilaira
You have to bring it back to Lilaira.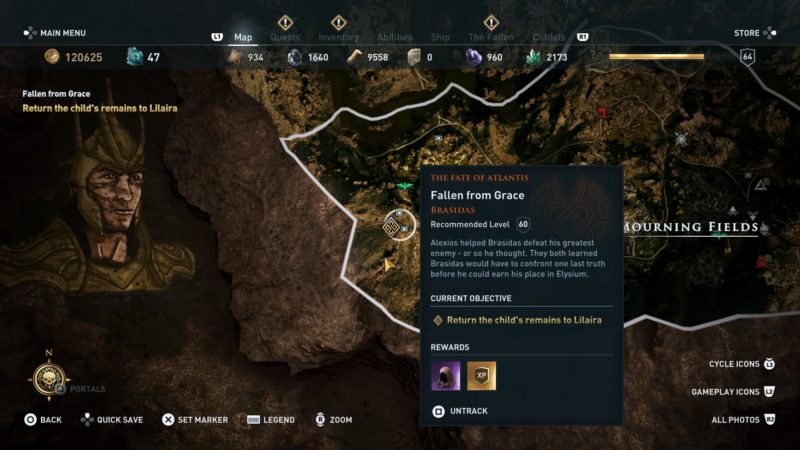 Unfortunately, you can't fast travel out. You need to go back where you came from and meet Brasidas again.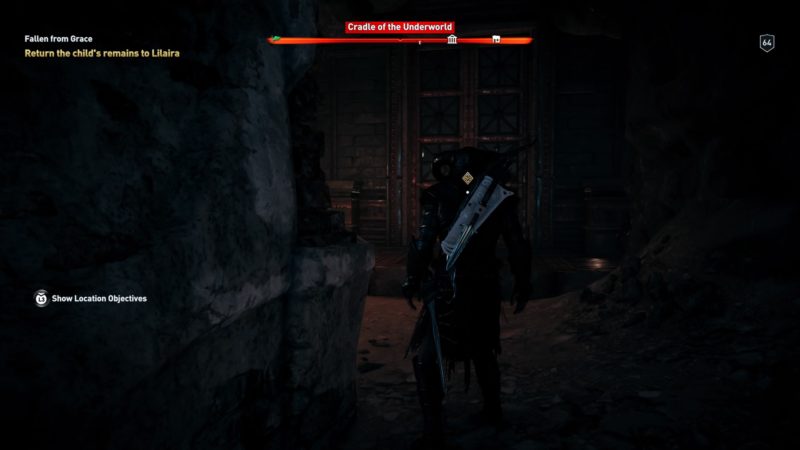 On the way out with Brasidas, you will encounter more guards. Kill them all.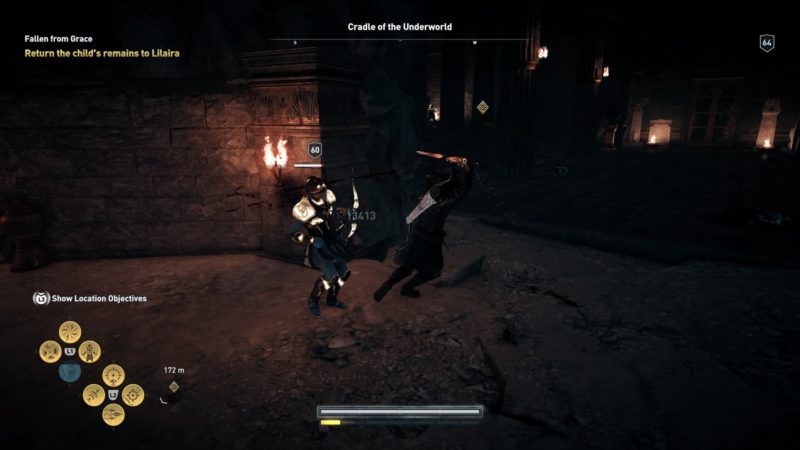 You will meet groups of guards as you try to escape the area. There should be 3 or 4 groups of guards.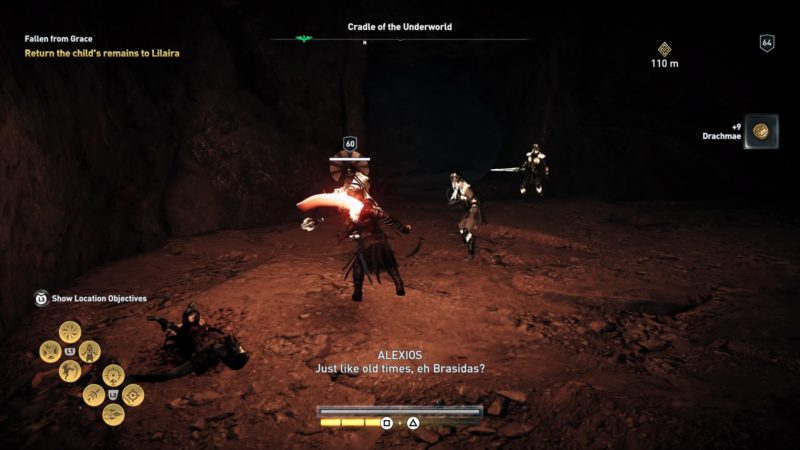 Finally, get out of the building.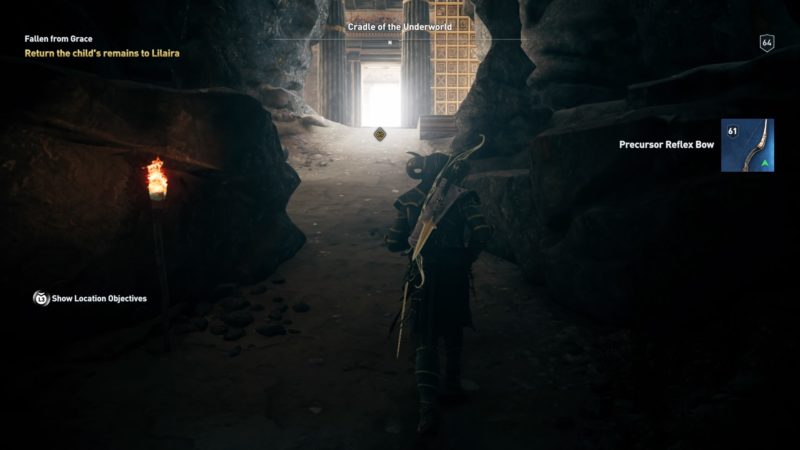 Return to Lilaira
Get back to Lilaira at the exact location shown below.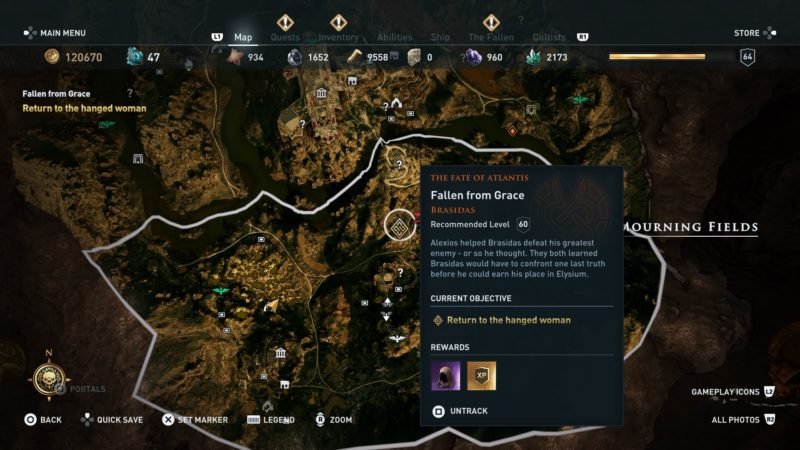 During the conversation, I chose the peaceful option – "You've suffered enough". She then explains who she really is and how Brasidas murdered her husband and caused her fetus to die.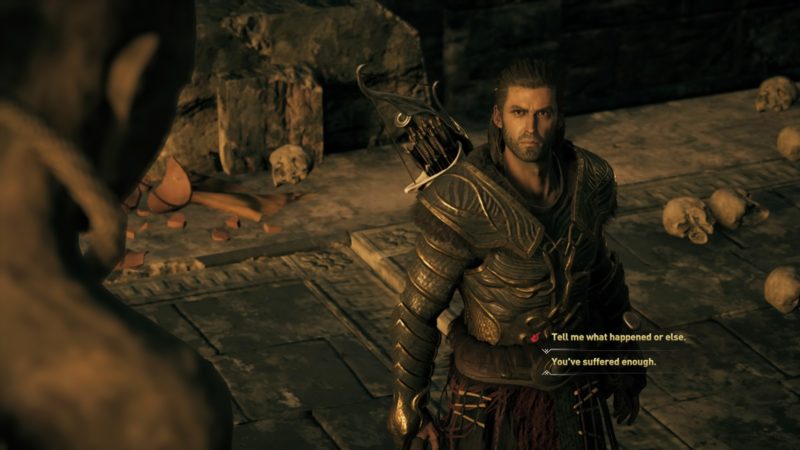 Hades then appears and you have to make a choice. Do you still wish to send Brasidas to Elysium or ask him to remain here?
I personally chose to send Brasidas to Elysium.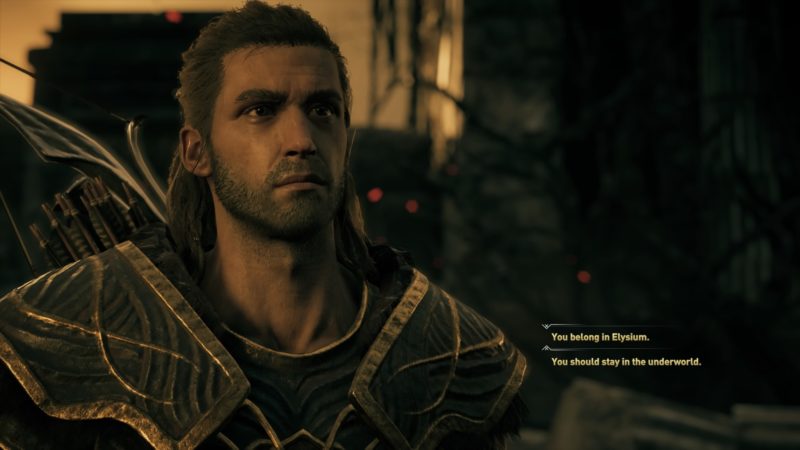 Hades then loses his bet to Poseidon.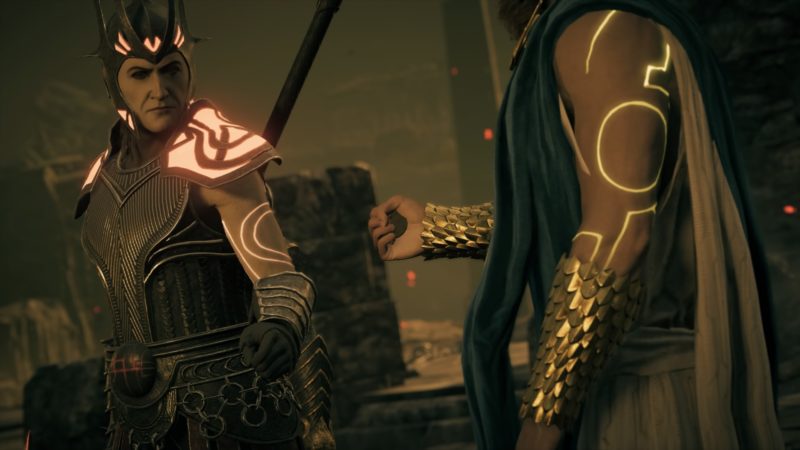 The quest completes here. You'll get a Sorrow Shroud.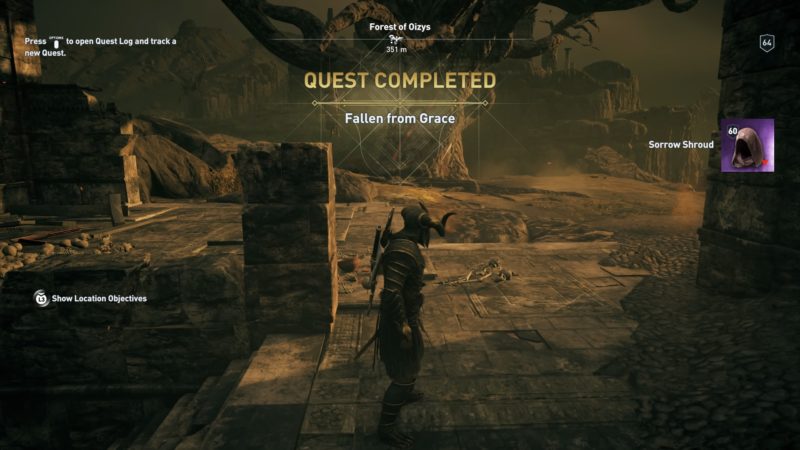 ---
Related articles:
Labors Of The Keeper (Defeat Hades): Assassin's Creed Odyssey
A Cursed Sickness: Assassin's Creed Odyssey Walkthrough
Home Is Where You Make It: Assassin's Creed Odyssey Wiki
The Snake Sheds His Skin: Assassin's Creed Odyssey Wiki
Death-Light Robbery: Assassin's Creed Odyssey Walkthrough
The Underworld's Fallen Guardians (All Fallen Locations) – AC Odyssey
All Keeper's Insights Locations (The Next Lesson) – AC Odyssey Wiki