Encroachment is one of the quests you will find in Durotar in World of Warcraft (WoW) Classic.
Your task is to defeat four types of Razormane creatures just outside of Razor Hill.
Here's a walkthrough and guide of Encroachment in Classic WoW.
To unlock the quest, talk to Gar'Thok.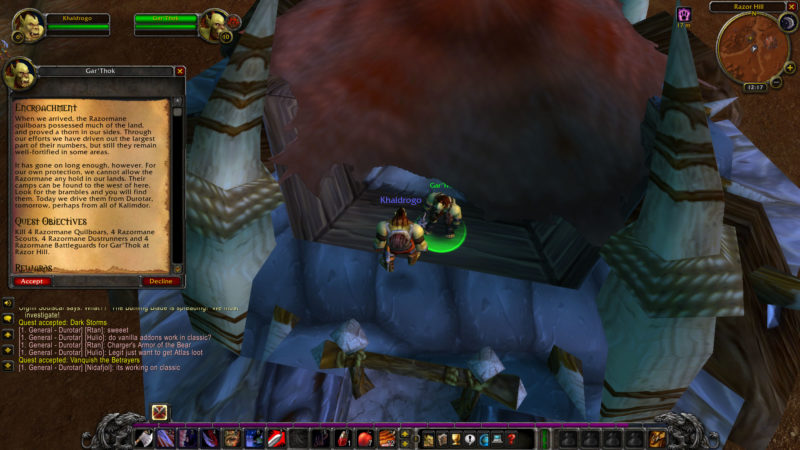 Go to the Razermane Grounds
To look for the four beasts – Quillboar, Scout, Dustrunner and Battleguard, get to Razermane Grounds outside of Razor Hill.
You will find Razermane Dustrunner and Battleguard in the same location. They're near the thorny structure in the desert.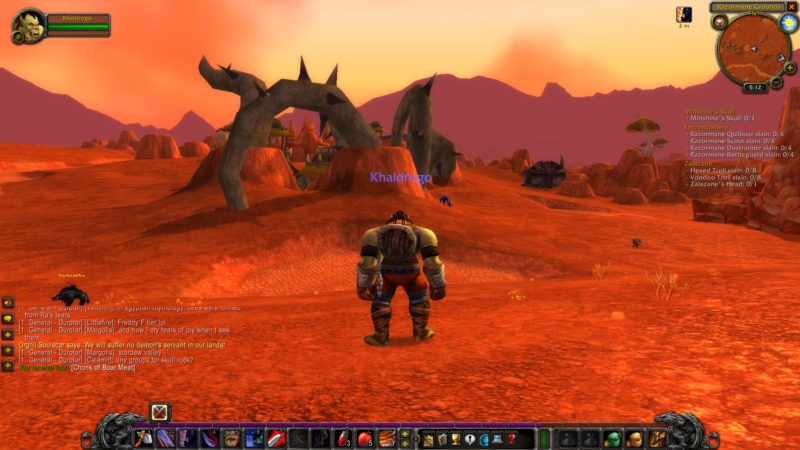 The exact location is shown in the map below, marked by the player location.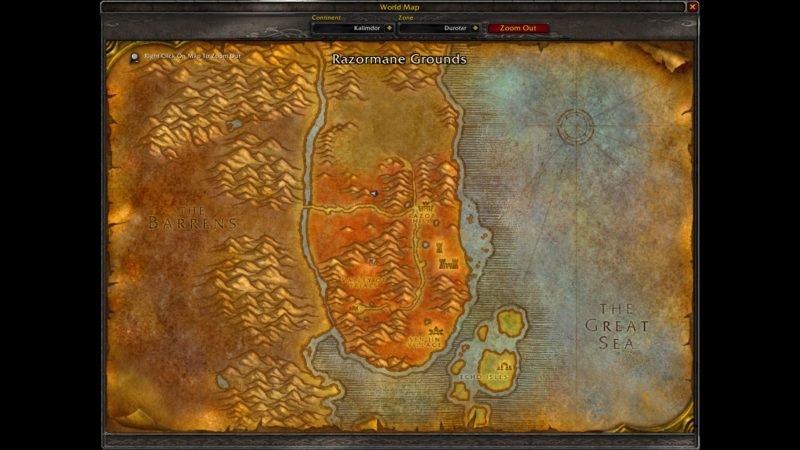 You may want to get a party as they're pretty tough if you're low in level.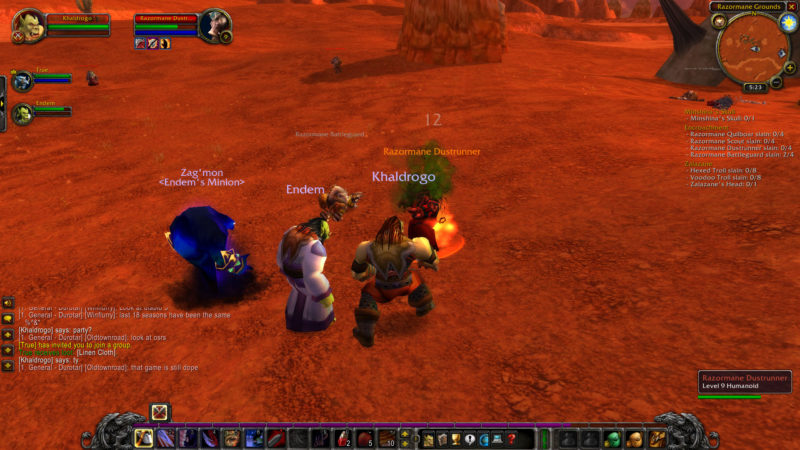 Once you're done with the Dustrunner and Battleguard, head towards your left to find Quillboar and Scout.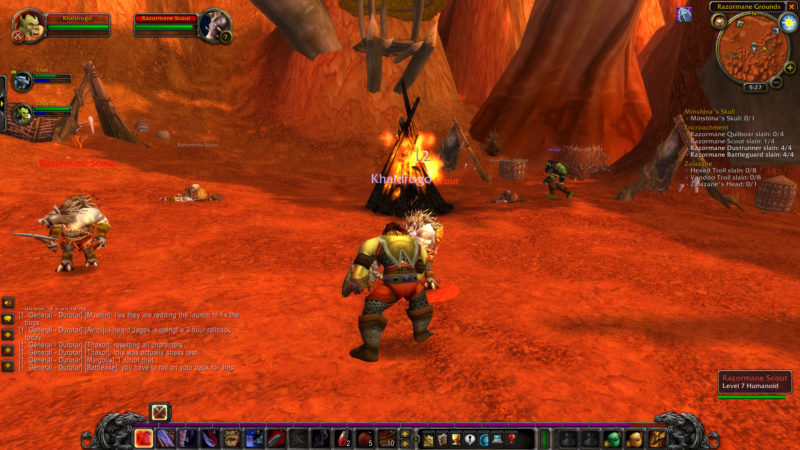 After completing the requirements, report to Gar'Thok for the reward of silver and copper.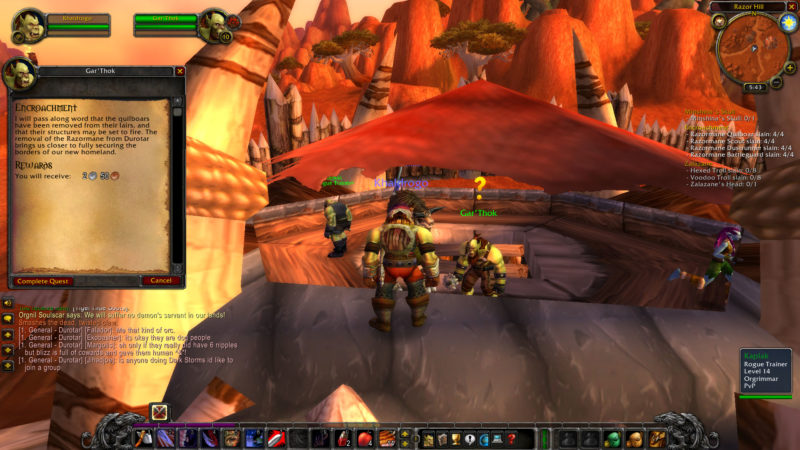 And that's all for Encroachment in WoW Classic.
---
Related articles:
Where To Find Zalazane: Classic WoW Guide And Wiki
Minshina's Skull: WoW Classic Guide And Walkthrough
Break A Few Eggs: WoW Classic Guide And Walkthrough
Dark Storms (Where Is Fizzle): WoW Classic Guide And Walkthrough
Practical Prey: WoW Classic Guide And Walkthrough
Lost But Not Forgotten (Kron's Amulet): Classic WoW Guide