Elixir of Suffering is a quest you will receive in Hillsbrad Foothills in World of Warcraft (WoW) Classic.
Your task is to hunt for Creeper Ichor and 10 Gray Bear Tongues.
Here's a walkthrough of Elixir of Suffering in Classic WoW.
To unlock the quest, talk to Apothecary Lydon in Tarren Mill.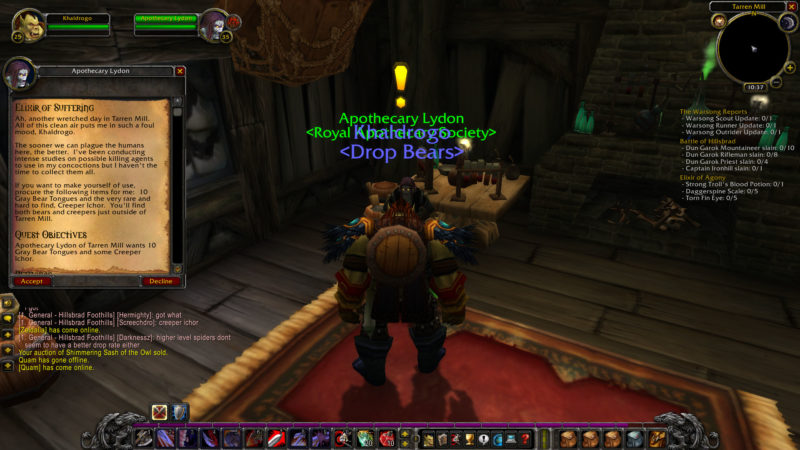 How to find Gray Bear Tongue
This quest is pretty straightforward. You just need to hunt the bears located close to Tarren Mill. Just head south or southwest and you'll find plenty of bears.
Below is a location you can find some of these mobs.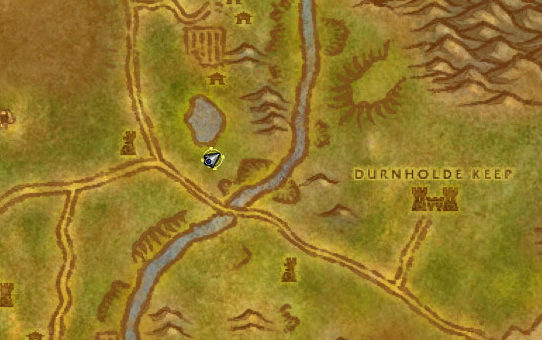 Most bears will drop the Gray Bear Tongue so getting 10 isn't an issue.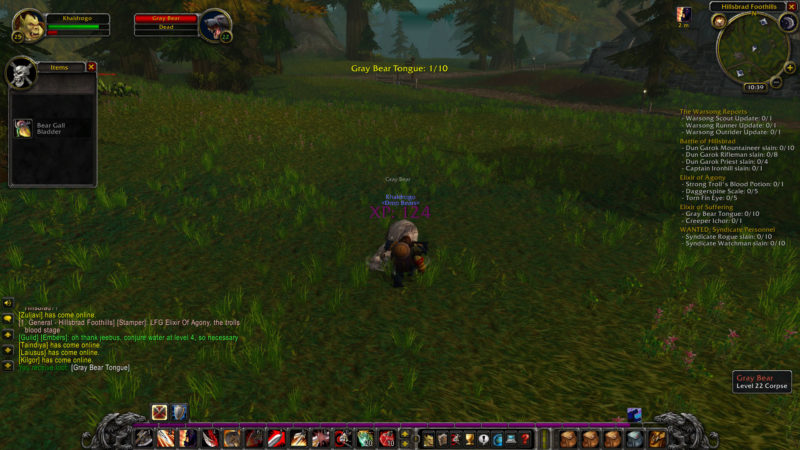 How to get Creeper Ichor
To get a Creeper Ichor, you need to hunt spiders, especially this Forest Moss Creeper.
It's the lowest level version of this mob near Tarren Mill and you need to hunt plenty to get it.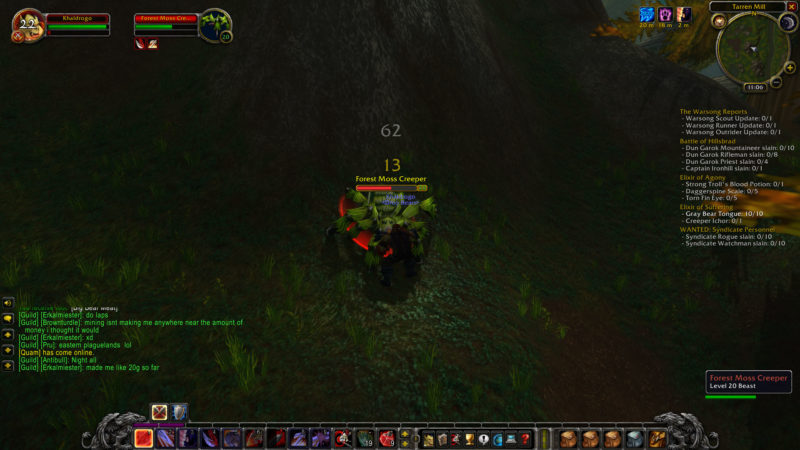 It's all based on luck. It may take you more than 20 mobs or it may take you 1 mob before the Creeper Ichor drops.
Once you have the items, complete the quest with Apothecary Lydon and you will only get 1 silver and some copper.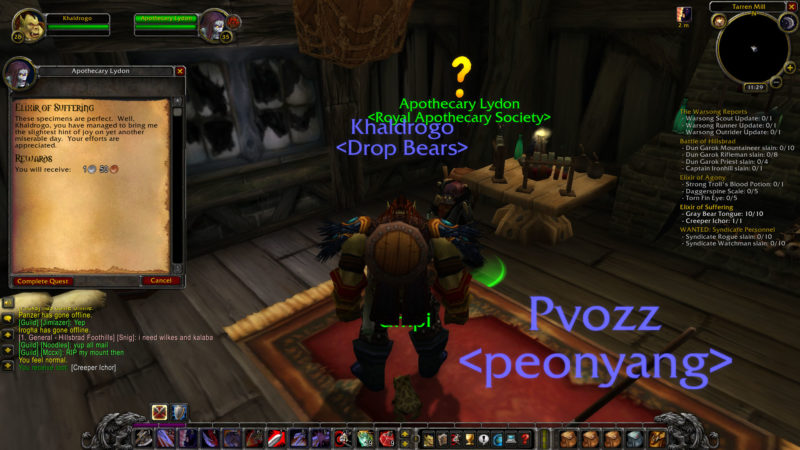 Feed Umpi
Next, just wait for Umpi (looks like a frog) to spawn in front of Apothecary Lydon.
Interact with it to feed the elixir and it will die. After it dies, it respawns in maybe a minute.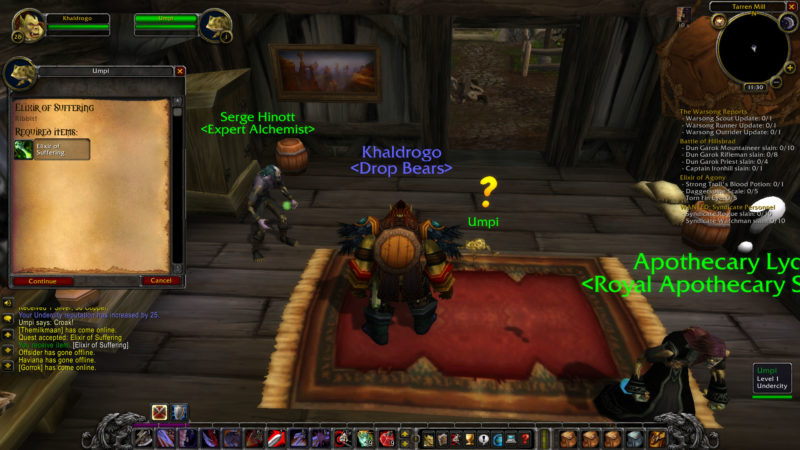 ---
Related articles:
The Dead Fields Quest: WoW Classic Walkthrough And Guide
The Rescue: WoW Classic Guide And Walkthrough
Deathstalkers In Shadowfang (Shadowfang Keep): WoW Classic
The Book Of Ur Location (Shadowfang Keep): WoW Classic Guide
Arugal Must Die (Shadowfang Keep): WoW Classic Guide
Elixir Of Pain: WoW Classic Guide And Walkthrough