Leveling in World of Warcraft (WoW) Classic is decidedly different from the sort of leveling process we've gotten used to in World of Warcraft since Wrath of the Lich King.
Quests are a lot more spread out, quest items drop more rarely and there's considerably more travel time between quest givers.
Everyone who traveled from Booty Bay to Ratchet will only to find out that he forgot to pick up a follow-up quest will know what we're talking about.
If you want to level fast, we recommend you use a leveling guide. There's plenty of leveling guides on the internet, like Joana's leveling guide.
In this guide, we'll mainly talk about classes, specs and how your class choice affects the leveling process. Here are some of the easiest classes to level in Classic WoW.
Paladin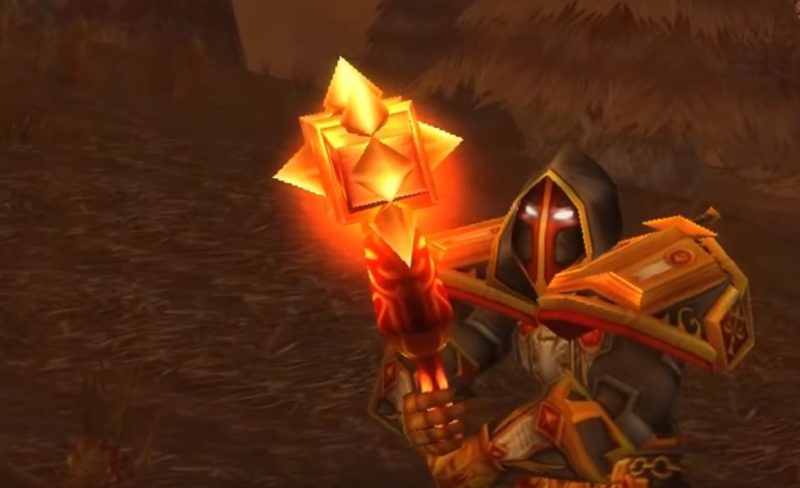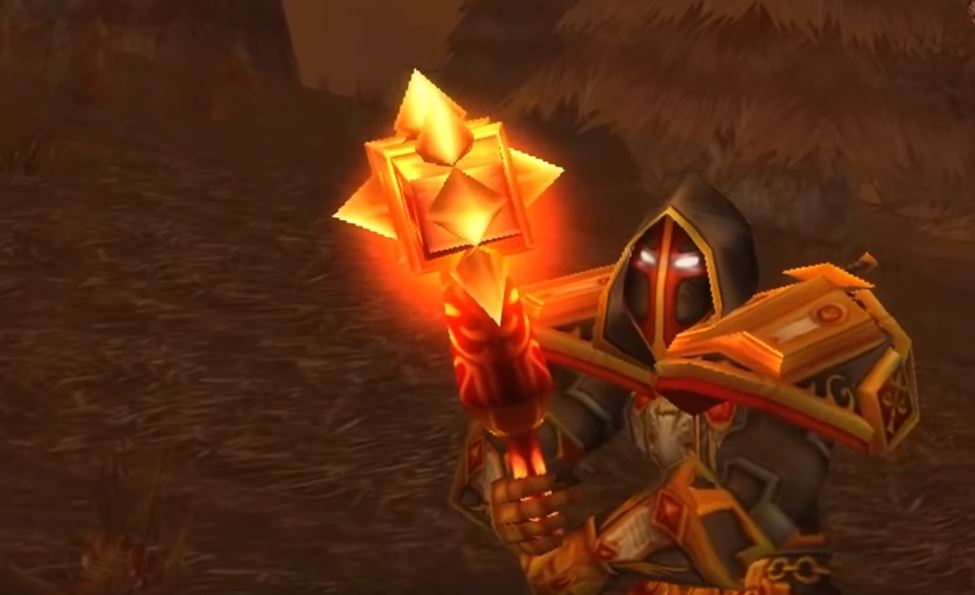 Paladins are, for the most part a mediocre leveling class. They do very little damage, but are exceptionally sturdy. Expect to auto-attack a lot.
Being able to heal yourself is a nice boon, of course. Paladins pick up a bit whenever your enemies are undead, so you'll definitely want to be heading to Duskwood and the Plaguelands.
You should never leave a city for leveling without at least two stacks of water – if you can get it free from a Mage, even better. The saving grace of Paladins is the free mount you'll get at level 40 and level 60.
Getting a mount quickly considerably boosts your leveling speed. The ideal leveling spec is going deep down into the retribution tree. You're going to want a weapon as slow as possible so your weapon swings count, and if you can get your hands on a Fiery War Axe, you'll be cruising straight to level 60.
Paladins really shine when they're able to group with another class (we recommend Warriors), with both classes being able to compensate each other's weaknesses.
You might consider doing some dungeons for equipment.
Leveling rating: D
Shaman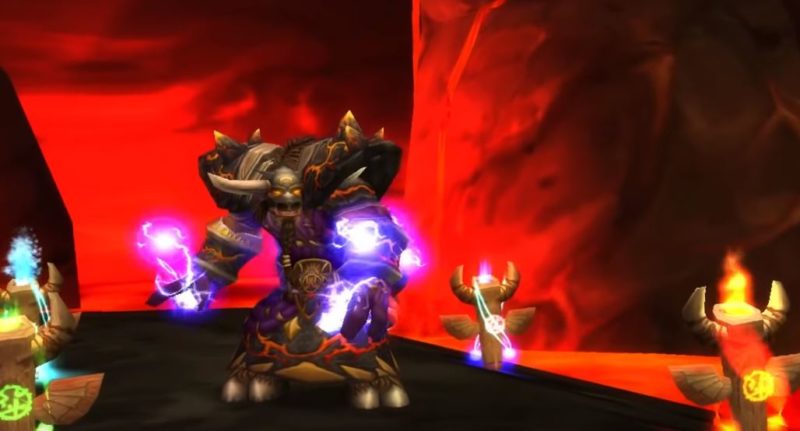 Shamans are great levelers. They get access to Ghost Wolf form at level 20, which is nothing short of amazing and do wonders for your leveling process. Even if you plan on healing at lvl 60, you will probably want to spec into enhancement to boost your leveling.
You should be prepared to heavily rely on your shocks and ranged abilities until you finally get Stormstrike at level 40. Just like Paladins, you can heal yourself so all you need are some stacks of drink and you're good to go.
Shamans don't get the amazing bonuses against undead enemies, so feel free to level wherever you like. Unlike Paladins, you don't get a free mount, so making enough money to learn riding at level 40 is paramount.
Shamans really don't benefit too much from grouping, and with quest items being somewhat scarce to drop, you're probably better off on your own.
Dungeon XP isn't amazing in classic, so we would only recommend dungeons when you either have most of the quests or find a great group that can clear the instance fast.
Leveling rating: B+
Druid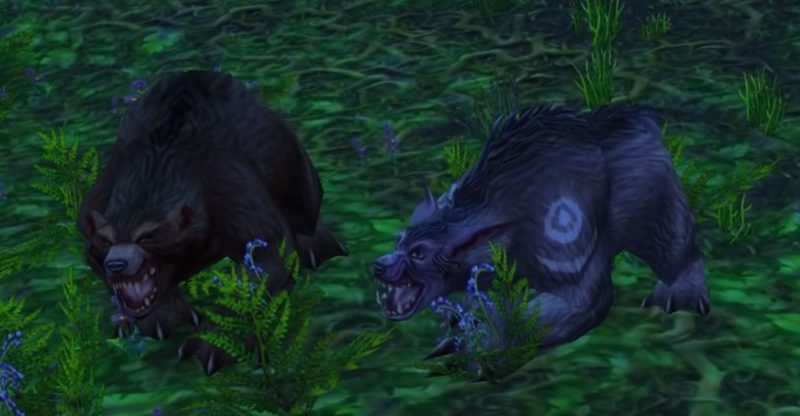 Druids have access to what is probably the single best leveling ability in the game: Travel form.
Travel form grants a 40% speed boost at level 30, which means you'll handily outperform just about any other class while leveling. Travel form is so good that some druids even skip out on the level 40 mount altogether.
For combat, a deep balance spec isn't any good in Classic. But don't worry, Feral can hang with the best when it comes to leveling so it is an absolute no-brainer what you should pick. On top of that, you'll be able to tank some dungeons if you so choose.
Make sure to pick up cat form (very important) and aquatic form (great for some quests) when they're available. If you follow our recommendation and level as Feral, you can choose to skip buying spells like Insect Swarm, saving gold for mounts or equipment in the process.
Thanks to their versatility, Druids can solo some of the easier elite quests. Later on, you will be able to warp to Moonglade, which can save you some travel time.
Leveling rating: B+
Priest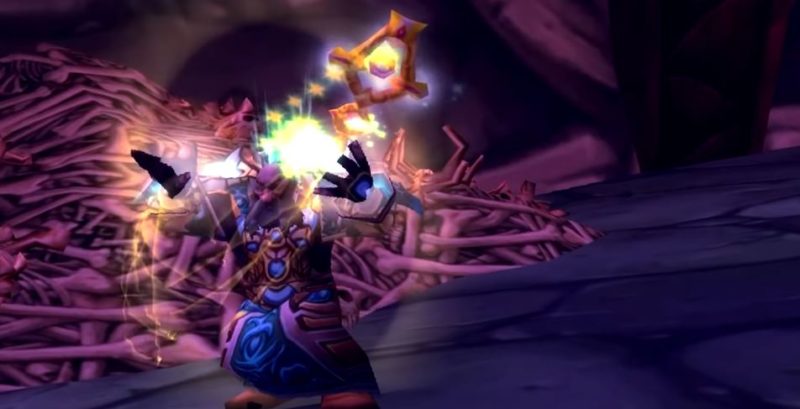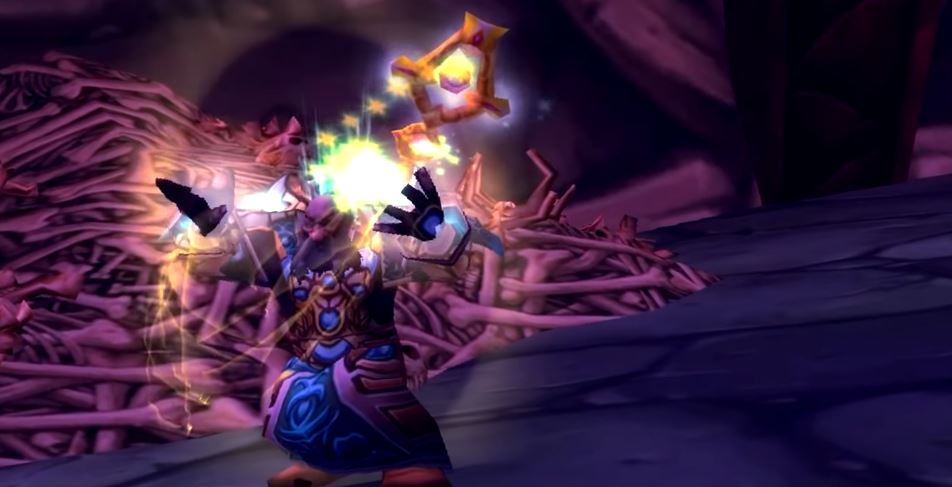 Priests should definitely choose Shadow specialization during the leveling process. Even if you plan to heal a lot of instances, most of them can be completed with a Shadow Priest as healer.
The single most important thing for a Priest is probably to get a wand as quickly as possible, either through enchanting or via quest rewards.
Wanding does decent damage and saves mana. Once you get access to Mind Flay, your leveling is going to speed up considerably. Despite that, Priests aren't amazing on their own.
If you can find a Mage or Warrior to group with, that's definitely what you want to do. Warrior and Priest can complete most elite quests, while Mage and Priest also have the option of AoE farming (the pirates in Tanaris are great for that!).
Priests don't get any special boons like free mounts or movement speed increases.
Leveling rating: C-
Warrior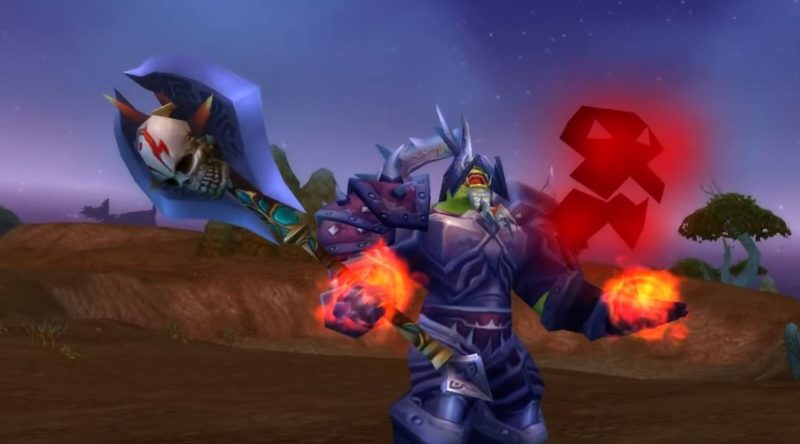 Warriors are pretty bad at leveling. They're comparable to Paladins, but do slightly more damage (although you will be rage starved a lot), yet can't heal themselves, so they still end up worse overall.
They are heavily reliant on equipment, which again, is bad for leveling and don't get any of the other benefits like free mounts or skills that help your movement speed. If you have the option to group up, you should definitely do so, with your best partners being Priest and Paladin.
If you are on your own, at least make sure to level up First Aid to provide some degree of healing. Your best bet might be to tank a lot of instances to keep your gear up to date.
Tanking anything below level 60 can easily be done with a Mortal Strike spec, so don't go into deep protection. Still, Warriors are at the bottom of the food chain when it comes to leveling.
Leveling rating: E+
Rogue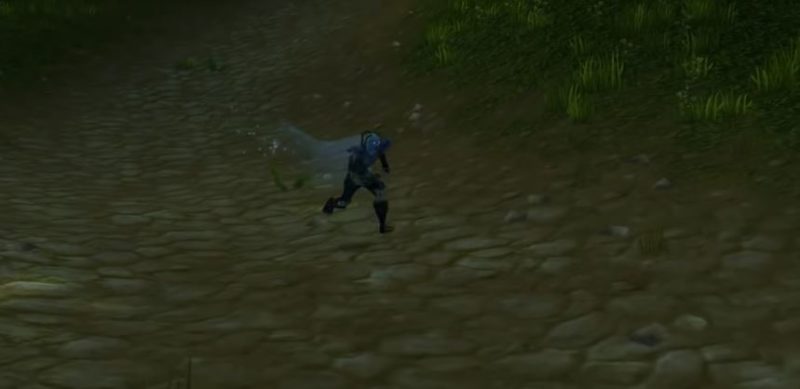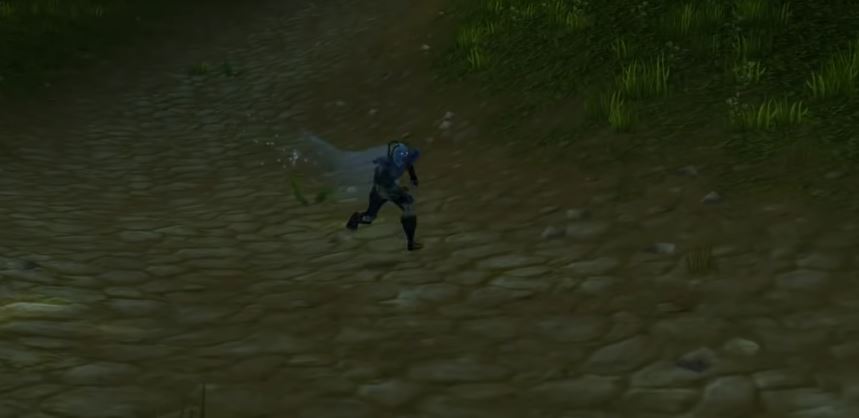 Rogues start out very weak. You can choose between swords and daggers, with swords being better for solo play due to higher burst, and daggers being better for group play.
Be prepared to sit down and eat a lot – at the beginning, you oftentimes can barely take two enemies at once. Like Warriors, you should be leveling First Aid for some degree of sustain.
Rogues are heavily gear dependent, so you should always be looking for upgrades. If you can group with a class with healing abilities, you should do so.
Druids are probably the best partner thanks to their HoT spells. If you plan on playing on a PvP server, rogues come with the boon of stealth.
Still, until you get at least decent gear, Rogues are not good at leveling.
Leveling rating: D-
Mage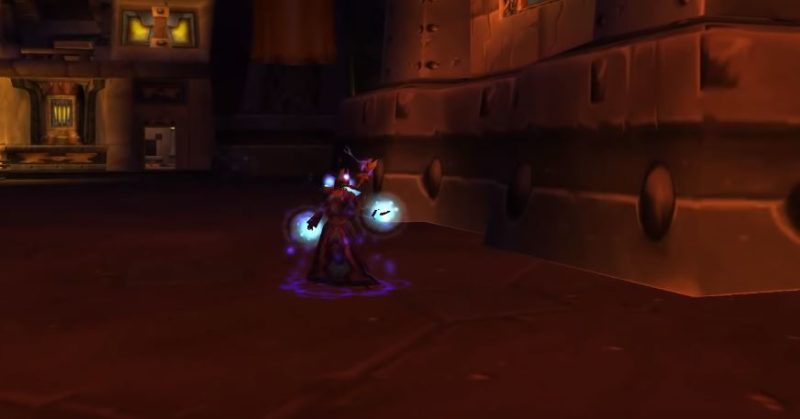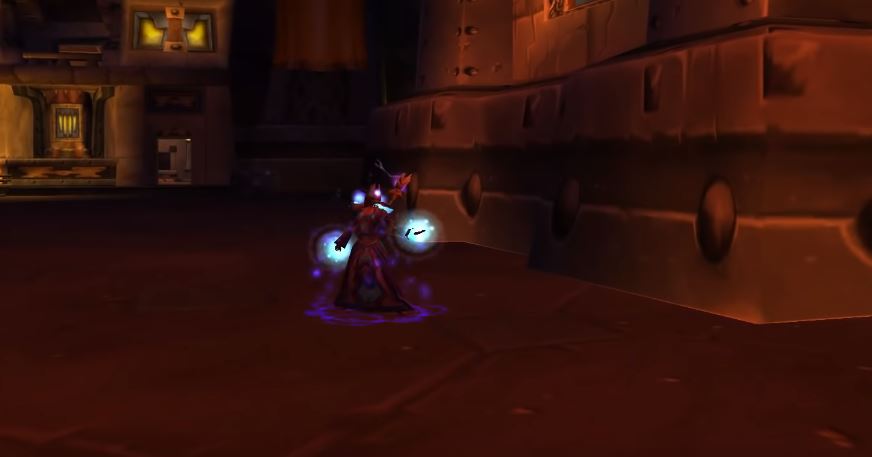 Mages are quite good at leveling. They do great damage from range and have access to a lot of crowd control spells. If that wasn't enough, they are able to conjure up food and drink which saves a lot of money during the leveling process and if that wasn't enough, you also get to teleport to every major city.
There's really not much here to dislike, although some enemies can be tough. Due to wearing cloth, you're also an easy target for enemy gankers if you plan to play on a PvP server. Still, mages are, simply said, excellent levelers.
Leveling rating: A
Warlock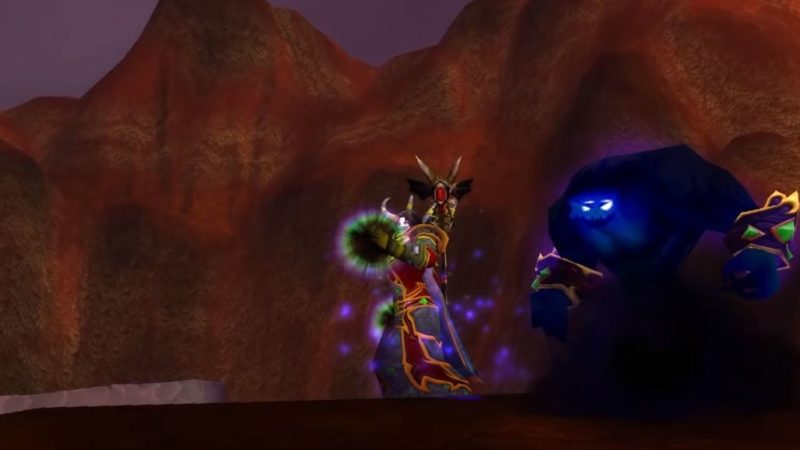 Warlocks are one of the classes with a permanent pet, and pets in general are a great help at leveling. Warlocks are able to farm multiple enemies with their dots, can summon players to instances and get a free mount at level 40 and 60.
On top of that, they're exceptionally sturdy and can turn many a situation to their advantage when jumped on in PvP. You probably want to invest the majority of your points into the Demonology tree, but some people have reported great success with Affliction builds as well.
You're mostly going to want to play solo because you really don't need any help for the most part, but Warlocks are also a very welcome addition to any party thanks to soul stones and summoning.
Leveling rating: A
Hunter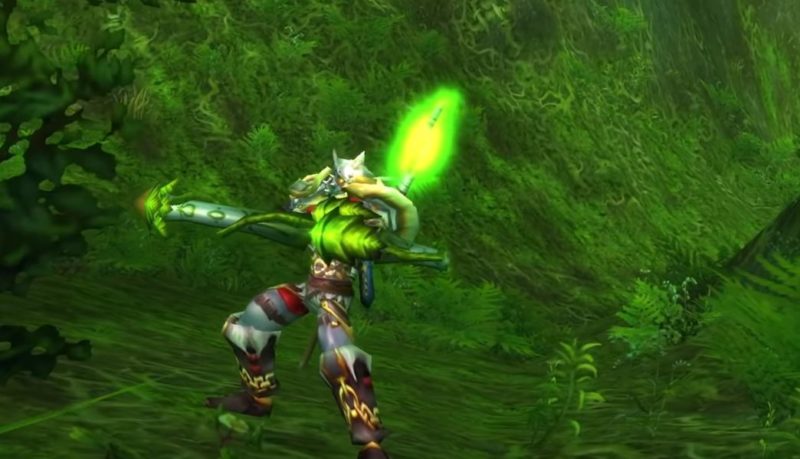 Hunters are the best leveling class in Classic. They have a permanent pet and a move speed boost. Feign Death can get you out of many sticky situations.
Just about their only drawback is that you need to carry ammunition and food for your pet. For picking your talents, you will want to go deep into the Beast Mastery tree, turning your pet into a legitimate tank.
Hunters are incredibly gear independent and you will probably be fine with a bunch of greens, as long as they have a decent amount of agility and stamina on it. Hunters are, at the most basic level, quite easy to play and most any non-elite will fall over just by using auto-shot.
Mend pet and traps complete an already amazing set of skills. Since you already have your own tank at your fingertips, playing alone is highly recommended if you want to reach level 60 as fast as possible.
Leveling rating: A+
Conclusion
Most of the pure DPS classes are good at leveling in Classic, with Mages, Warlocks and Hunters pulling ahead by a decent margin.
Shamans and Druids are hot on their trails. Rogues, Priests and Paladins are lagging behind quite a bit.
Warriors are really in their own tier, because they're easily the worst at leveling.
We hope you did enjoy the guide and good luck on your journey to level 60.
This article was written by Martin.
---
Related articles:
How To Get The Burning Blade Medallion: WoW Classic Guide
Lazy Peons: WoW Classic Walkthrough, Wiki & Guide
Best Tank Classes In Classic WoW To Play
How To Build A Spa Changing Room: Dragon Quest Builders 2
Best Gaming Laptops Under $600 You Can Buy Today
The Best Farm Types In Stardew Valley Ranked
Games Like World Of Warcraft (WoW) – Ten Alternatives To Try