Earning money streaming is no longer a weird concept these days. Some people, millennials especially, make a full-time living as a streamer. There are plenty of platforms where you can do so these days.
That is not to say that it's easy to make money streaming. It's normally easier if you're an attractive lady (not saying that males can't do it at all). It all depends on what kind of streaming you do.
Gaming streams works best for men in my opinion, whereas ladies fare well in almost all categories especially lifestyle / daily streaming.
Here are some platforms where you can earn money as a streamer.
1. Twitch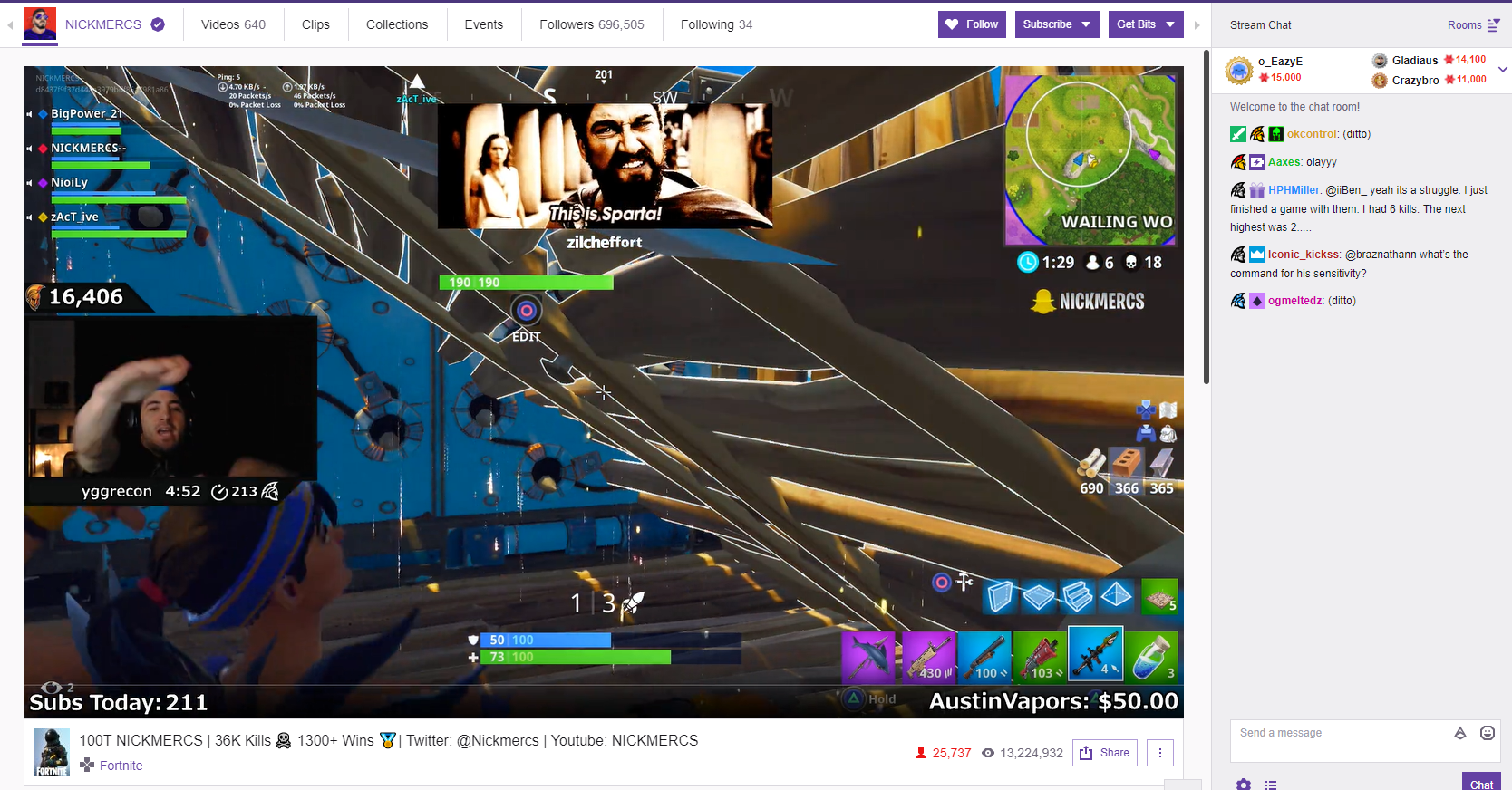 Twitch is the number 1 streaming platform for gamers (whether professional or not). The top streamers definitely make a killing on this platform and that's probably owing to its huge user base.
Streamers on Twitch earn through a few different ways. The first would be subscribers. Viewers can subscribe for about $5 for a certain time period. For e.g. you can subscribe for $5 a month, for 6 months continuously.
Imagine if you have thousands of subscribers who does that all the time. That means you actually earn quite a lot each month. However, the streamers only get like half of the amount, i.e. if it's $5, then probably half of that.
Another way to earn is by gifts. Viewers can use real money to buy virtual money on Twitch and exchange it for gifts. You can gift streamers and they probably earn a portion from the gifts.
Twitch streamers also get paid through advertising, and through this CNBC article, it seems that they earn about $250 for 100 subscribers. Top streamers may earn a few thousand a month from subscription, but they potentially earn quite a lot through other means like advertising and gifts.
Some of the more popular streamers are also brand ambassadors for big gaming manufacturers like Razer and Asus. They earn from there too.
To add to that, they even have affiliate links on their "About" page, where they earn a commission if you buy a product using their link.
This shows that there may be several sources of income on Twitch and the top streamers can really earn a lot. That said, plenty of streamers are struggling too.
2. Uplive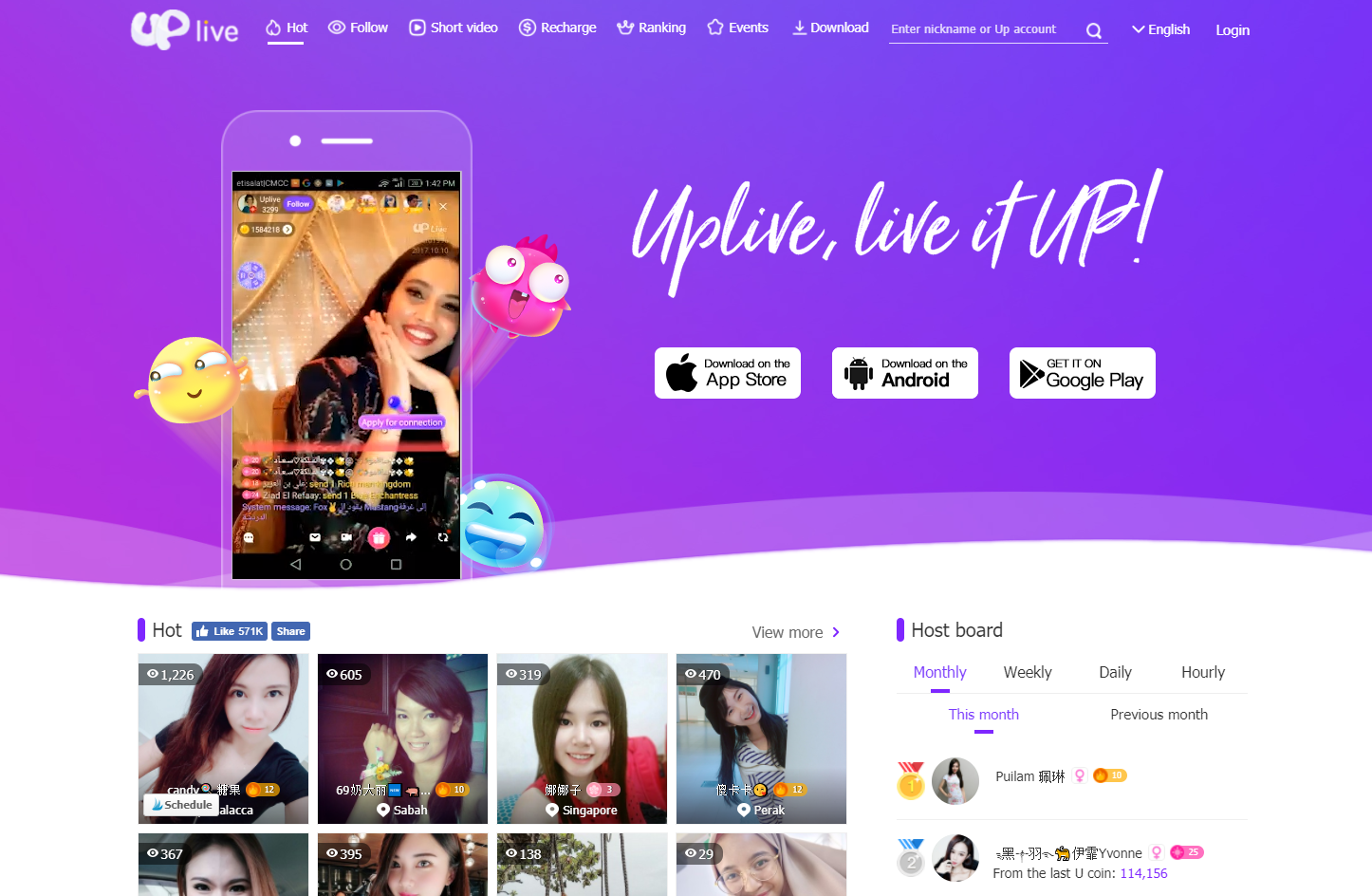 Uplive is a mobile phone based streaming app, which is kinda different from Twitch. Streamers here are more towards showing their face and talking to you, instead of playing games.
This concept is really popular in China at the moment, and many new apps are surfacing there.
Hence, this platform works really well for the ladies. That's probably because those who are willing to spend a lot are mostly guys.
There are probably 2 main ways of earning through the platform. I asked one of the streamers and apparently they could enter into a contract with Uplive and get paid.
They have to stream for a certain number of hours per month and get paid a certain sum. Popular streamers get paid much more by the company.
Another way to earn is through gifts. Viewers can buy gifts with real money and send gifts to streamers.
The streamers earn maybe about 30% of the gifts and the rest is absorbed by the platform. A very interesting concept, but works much better for those who are good looking.
3. Tamago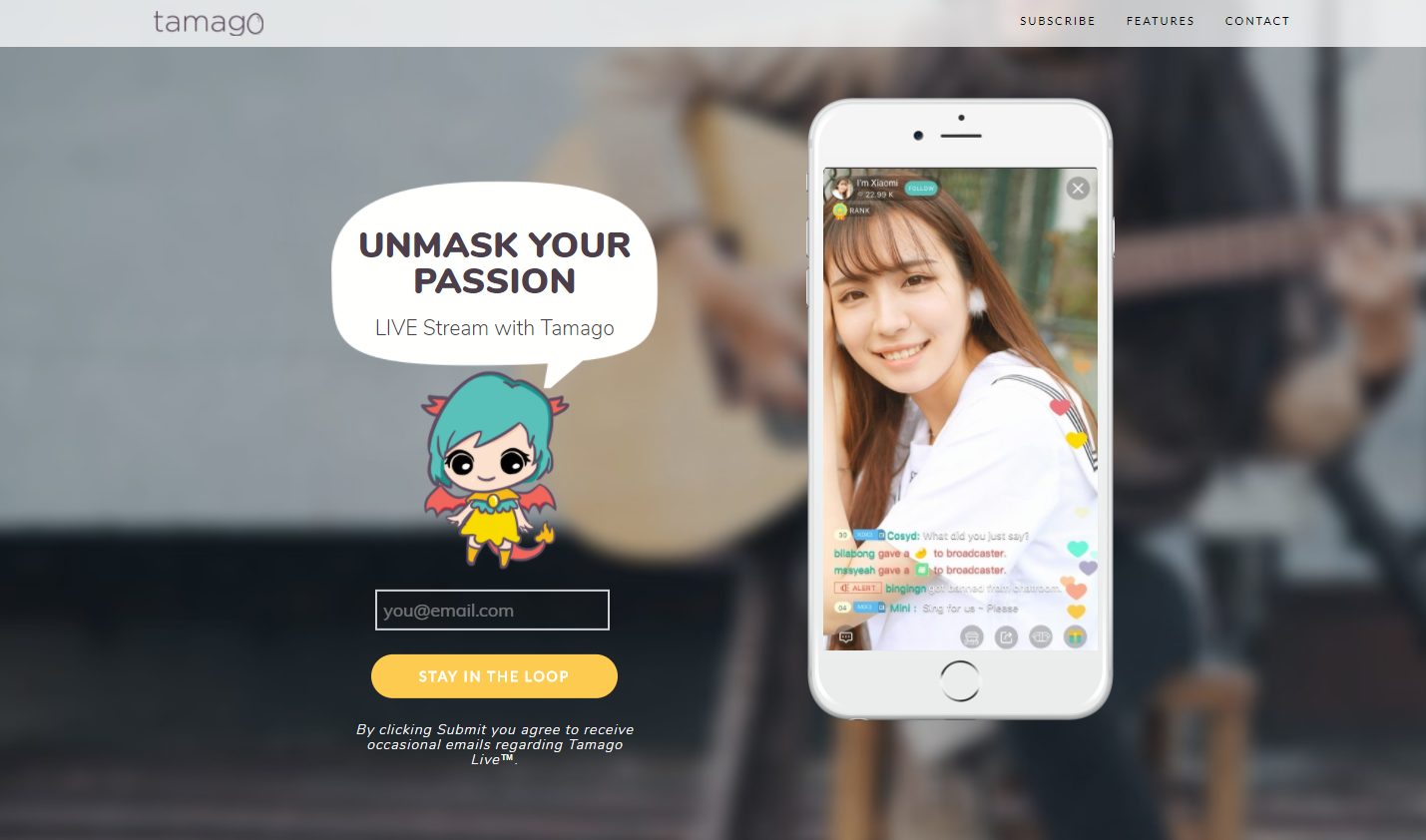 Tamago is actually quite similar to Uplive as a streaming platform. The concept of gifts is also the same.
It was started by a Malaysian company and Tamago is used mainly in South East Asia at the moment.
There aren't that many streamers yet since the platform is relatively new, but it's slowly picking up the pace.
Unsurprisingly, most of the top streamers are very attractive ladies.
What is the best platform for streaming and making money?
It really depends. If you're a gamer, you may want to try Twitch first. Having said that, it depends on your language as well.
Some apps are only popular among the Chinese speaking crowd, so if you're streaming in English, it may not work well.
You should experiment with different platforms before you know where you belong.
---
Other related articles
How Does Discord Make Money – The Business Model Of This Chat App
Best Zero Gravity Chair – Top Five Picks [Updated 2020]
Nikon AF-S Nikkor 50mm f/1.8G Lens Review
Review of Huion H610 Pro Graphic Drawing Tablet