Dyson Pure Cool DP04 is the latest desk fan model in their range of Dyson products.
As a desk bladeless fan, it's much shorter than the TP04 purifier fan.
Here's a brief review on Dyson Pure Cool DP04 and whether it's worth buying.
Note: It's not sponsored but there may be affiliate links in this article.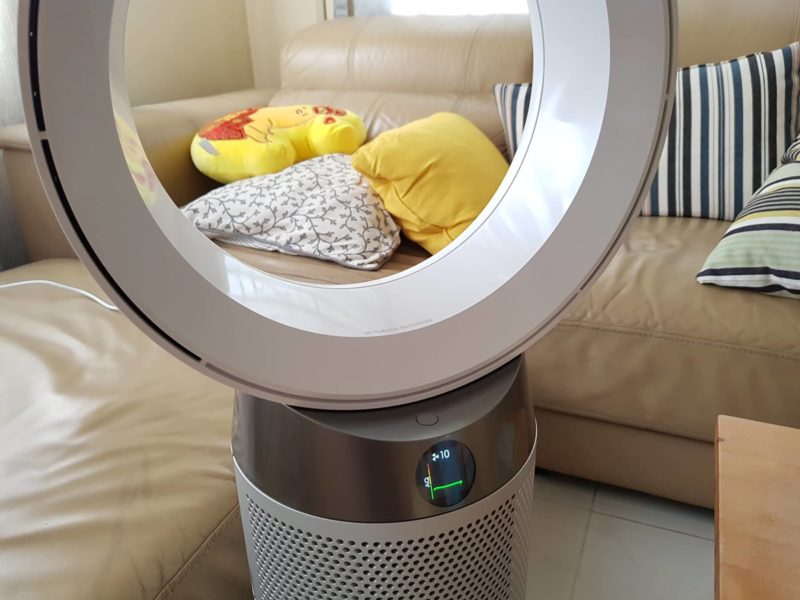 What do you get with the Dyson DP04?
When you purchase a DP04 bladeless fan / purifier, you'll get the basic items.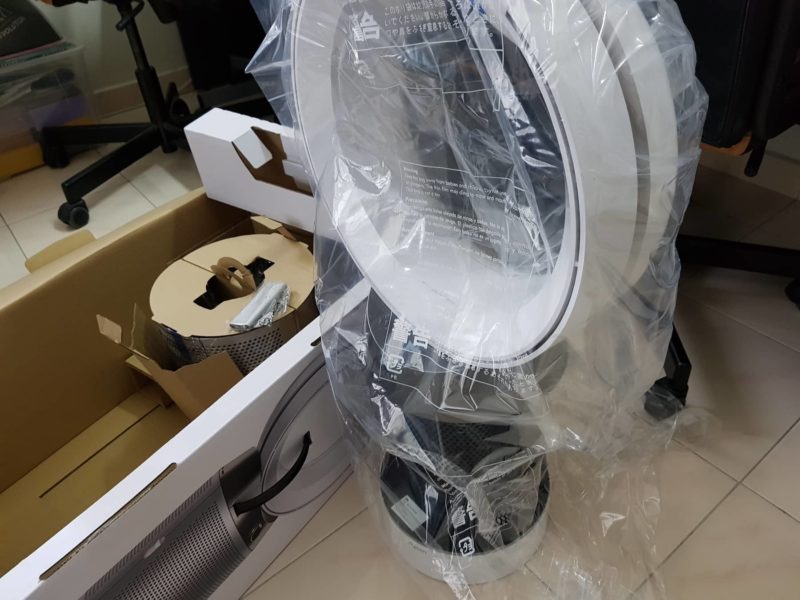 Inside the box, you'll find the bladeless fan already attached, but the filters and outer casing are all separately packed.
You will also find the cord and the remote control inside. There's a thick guide book which explains everything on how to assemble it and how to use it properly.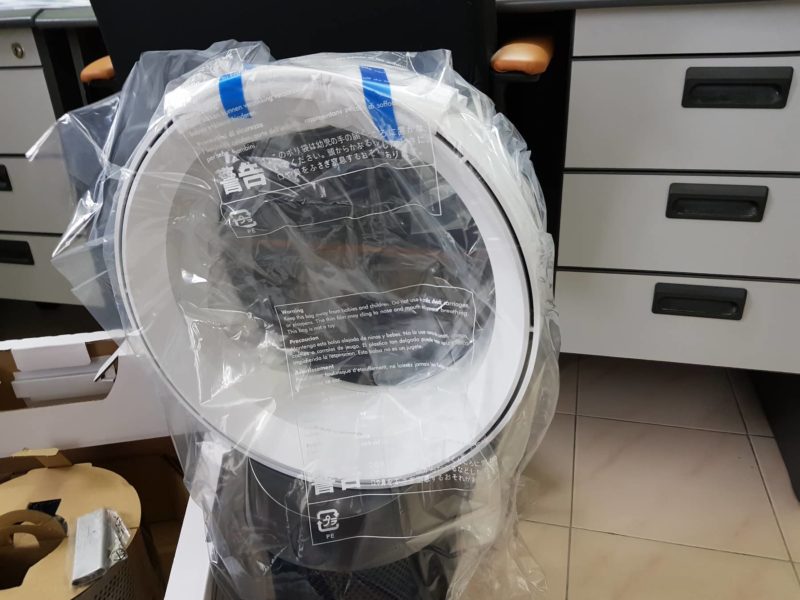 As mentioned above, the outer casing is packed separately.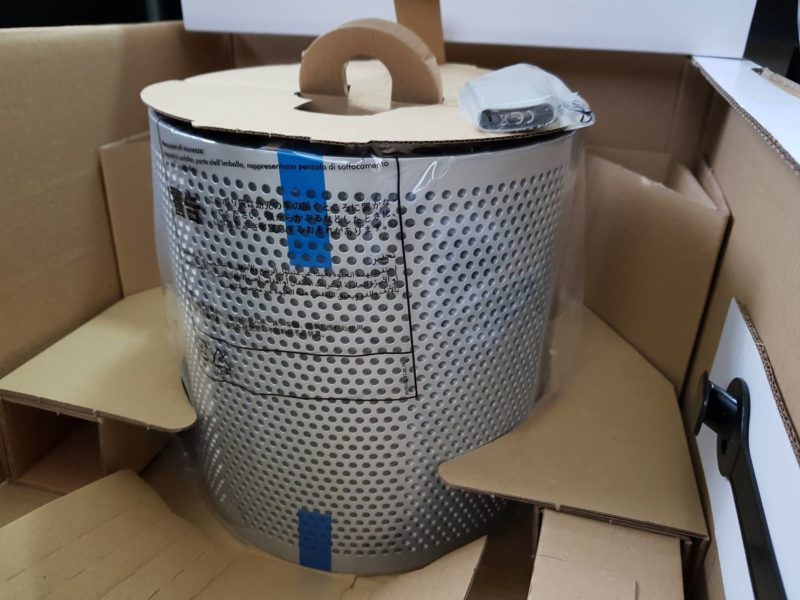 The different filters (glass HEPA and carbon) are also packed separately. Just follow the manual to put them together correctly.
It only takes a few steps.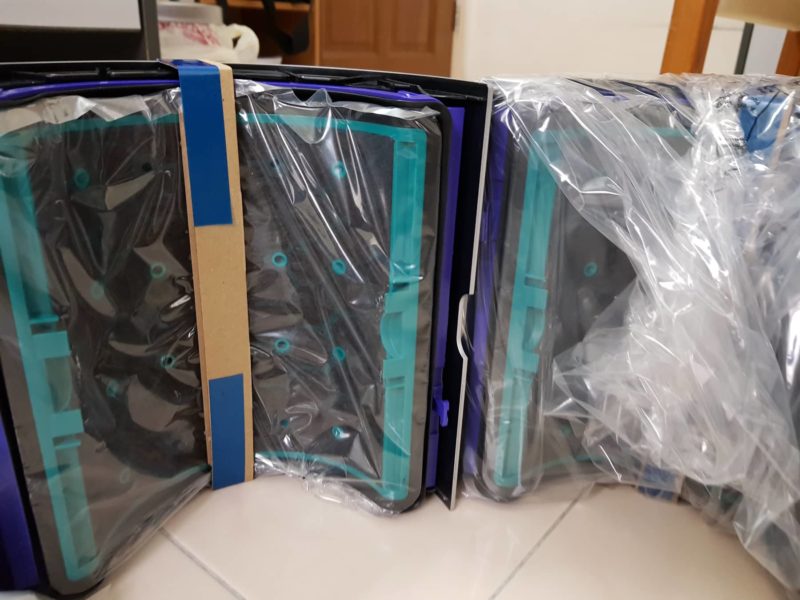 Replacements like filters have to be bought from the store.
Features of the Dyson DP04
Dyson claims that all these features are present:
Senses pollutants in real time (and you can check the quality levels on PM10, PM2.5, VOC & NO2.
Captures pollutants using the 360 degrees sealed HEPA and carbon filters.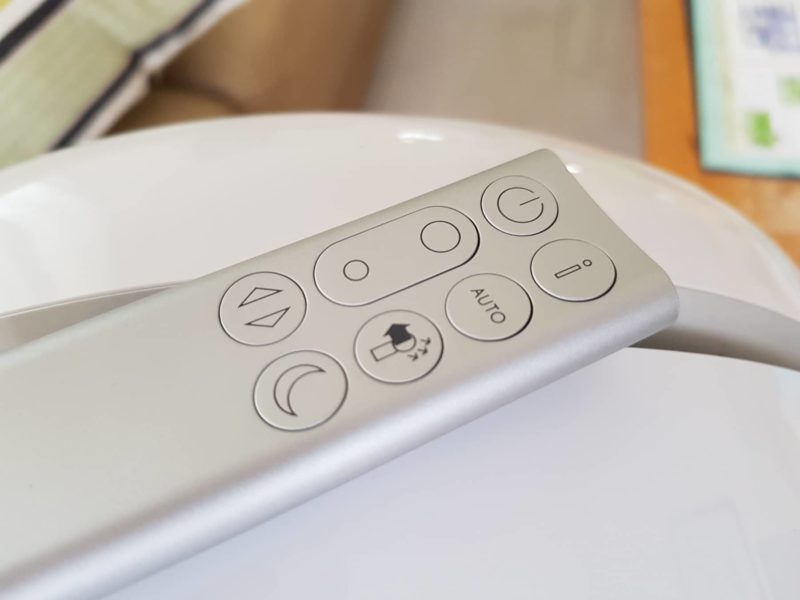 A remote control with up to 10 air-speed controls.
Has strong airflow with over 290 liters per second.
You can check the Dyson fan reports via the Dyson Link app on your mobile phone.
It oscillates up to 350 degrees.
It comes with a night-time mode.
Easy-changing filters. It's pretty easy to be honest.
Personal thoughts on the Dyson DP04
This fan / purifier does come with 10 different speeds, but you may find yourself using the higher speeds most of the time.
It isn't as strong as initially thought, and most desk fans are much more powerful. Of course, those aren't 'bladeless' but as a consumer, it still feels kinda lacking.
Nevertheless, Dyson made sure to brand it as a purifier rather than as a bladeless fan.
If you're not interested in having a purifier at home, then you're just buying a really expensive (yet not so powerful) bladeless fan that quite frankly, does look cool or futuristic.
As a purifier cum fan, it's pretty awesome. It does come with a real-time reporting on the screen. You will see a line which is either green, yellow, orange or red, which reflects the air quality at the moment. You can also use your remote to check the individual air quality of PM10, PM2.5 and so on.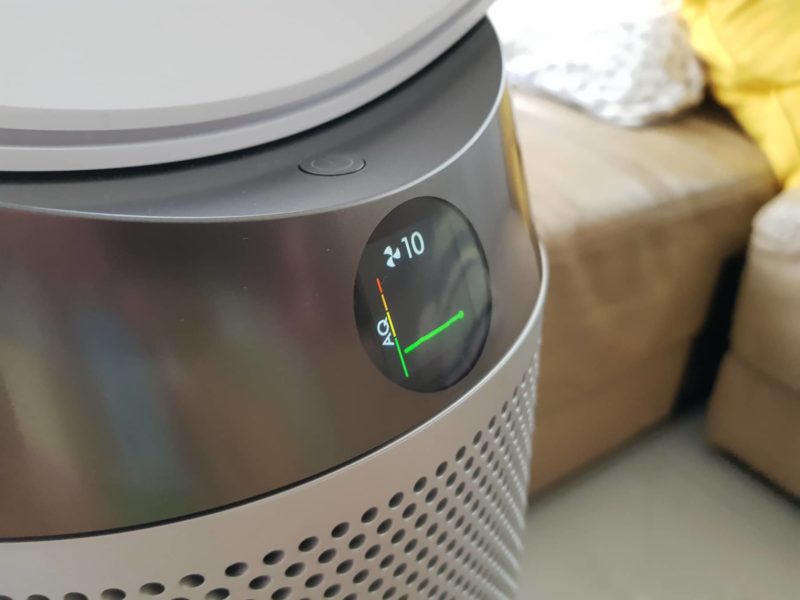 This Dyson DP04 is suitable for those who are allergic to dust or pollutants as it cleans the air around you.
That doesn't mean you can stop cleaning the room. It only filters the smaller particles in the air, not the chunk of dust you find lying around in the room.
As for the remote control, it's really convenient. It's magnetic and you can just leave it at the top of the fan.
The controls are also pretty simple yet sufficient. You can adjust the oscillations (45 / 90 / 180 /350 degrees), change the fan speed, turn it to night mode, use auto and so on.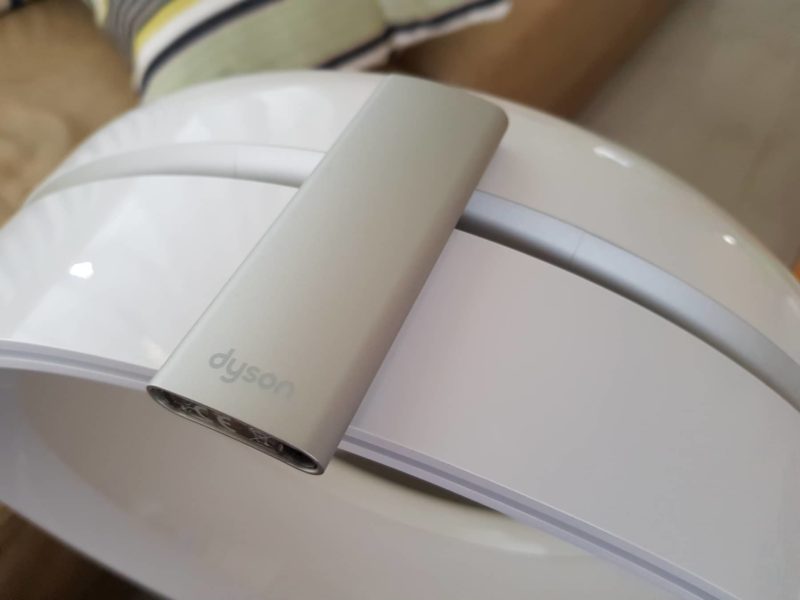 You don't really need too many functions for a fan / purifier anyway.
One thing I really like about the DP04 is that it can actually be adjusted to a slight angle facing upwards.
Just push the base a little and it tilts. This makes it suitable even if you put it on the floor.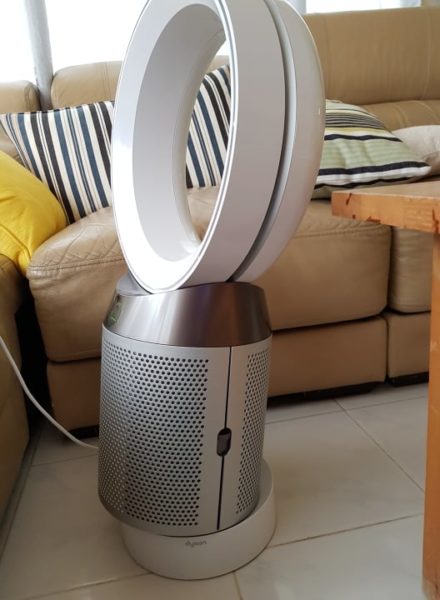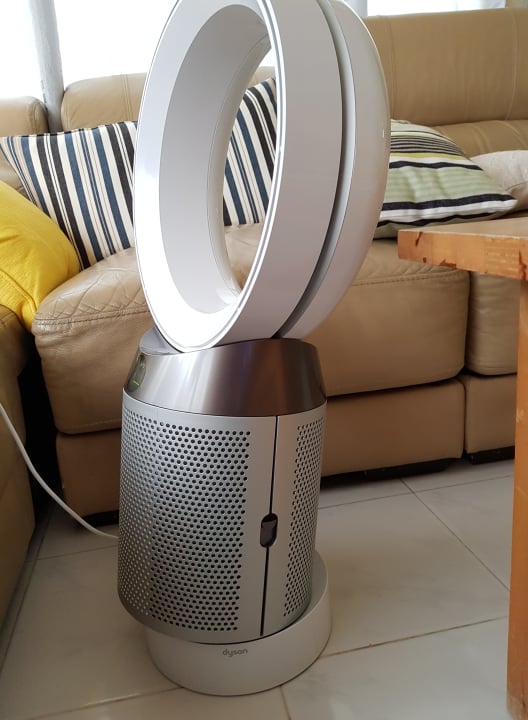 Sure, it's a desk fan, but that doesn't mean you can't use it on the floor. It's still up to you.
As for the cord length of about 2 meters, it's sufficient. Before purchasing the fan, you should first identify where you want to put it.
That said, 2 meters should be good enough.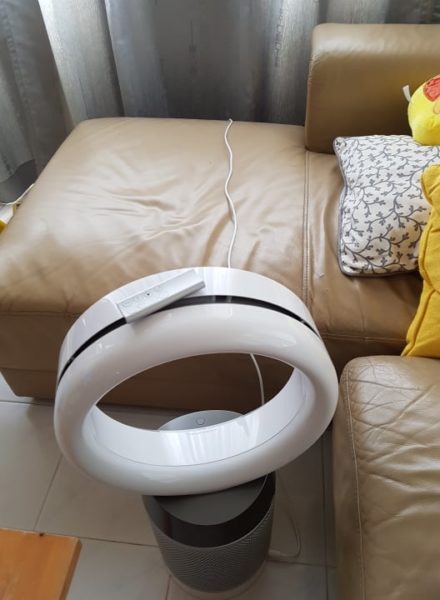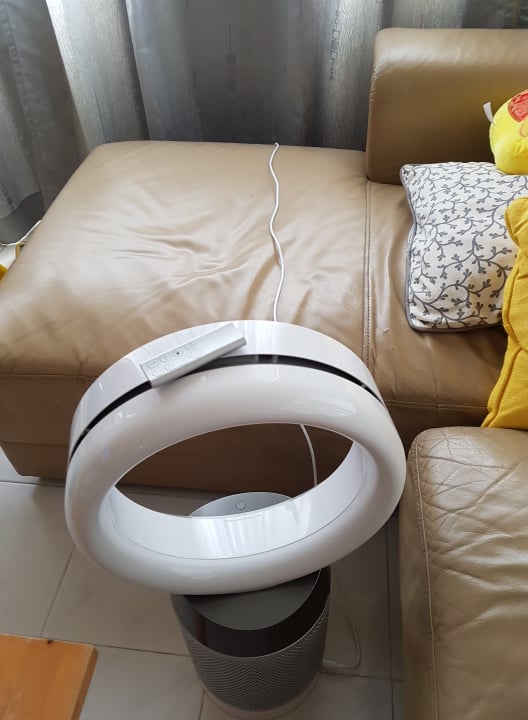 While this purifier fan has all kinds of good features, the main issue customers generally have is the price.
Dyson is known for being expensive and high end (e.g. bladeless hair dryers with gold coating!).
Even though you're paying quite a lot for the fan, it doesn't end there. Filters aren't cheap either and they have to be replaced after some time.
Is the Dyson DP04 desk fan worth buying?
Whether the Dyson DP04 is a value-for-money purchase is dependent on what you're looking for, and whether you have the budget for it.
I generally see Dyson products as a want, rather than a need. They are like the Razer of the household industry.
You can get cheaper purifiers, but they don't normally look as good as Dyson products do. Plus, this one comes with a functional bladeless fan.
Furthermore, they're normally ahead of their competitors in terms of this bladeless fan technology.
If you can afford it without burning a hole in your wallet, then why not?

---
Related articles:
Best Dyson Vacuum Cleaners In 2019
18 Best Gifts For Photographers – Whether Professional Or Amateur
20 Best Gifts For Coffee Lovers [2019 Update]
12 Best Japanese Instant Noodles To Buy [Updated 2019]
Nikon AF-S Nikkor 55 – 300mm f/4.5 Zoom Lens Review
Review of Huion H610 Pro Graphic Drawing Tablet