Dynasty Dash: Pandora is a side mission in Borderlands 3 that begins in Pandora.
Your task is to deliver the signature burgers to five different customers.
Here's a walkthrough of Dynasty Dash: Pandora in Borderlands 3.
This mission is recommended for level 30 and above.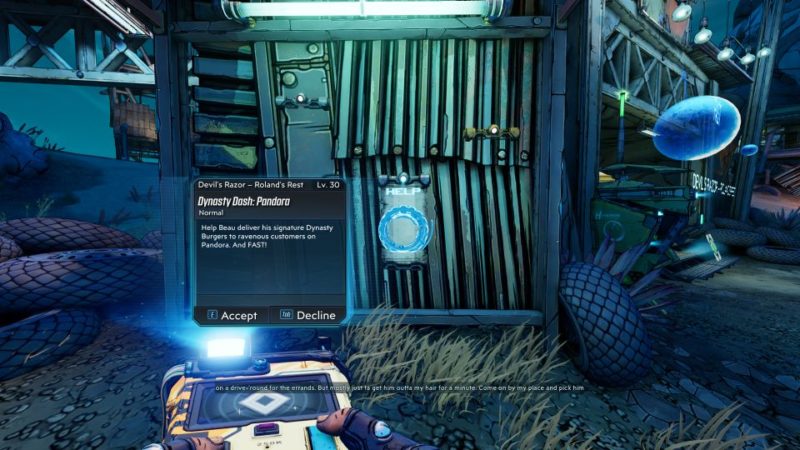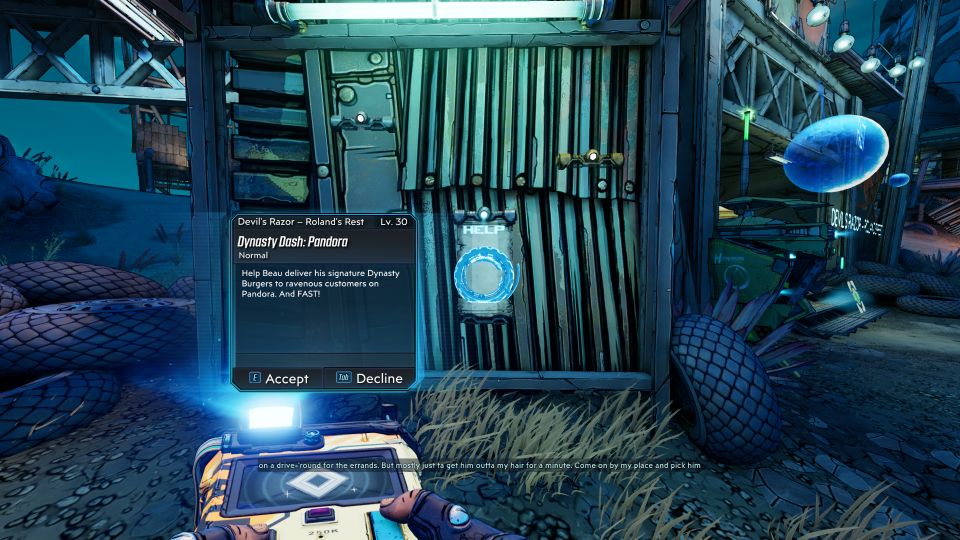 Pick up delivery burgers
To begin, pick up the burgers near the sign sponsor. The location is shown in the map below.
It's in Devil's Razor.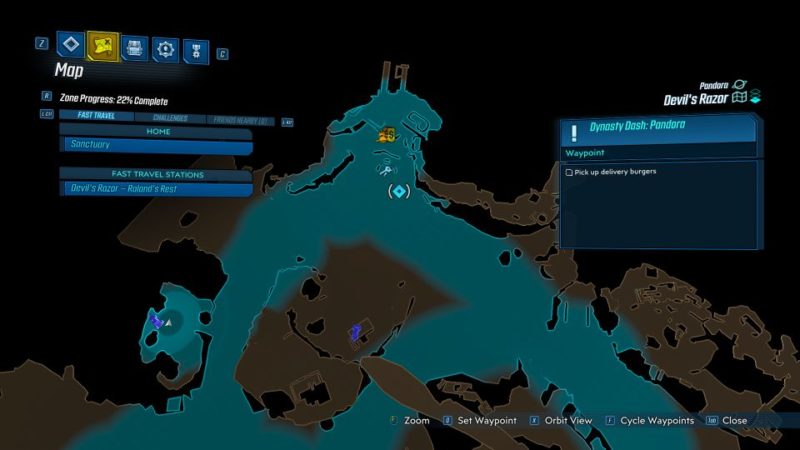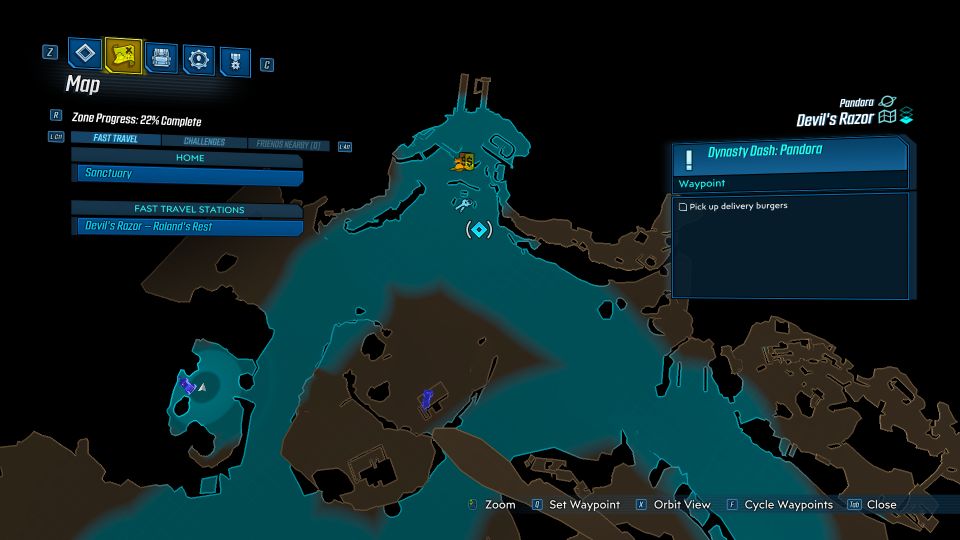 Right after picking the burgers up, the time will start ticking. You have 10 minutes to deliver them.
The faster you deliver, the more rewards you get; the best being delivery within 1 minute which is not possible for me so far.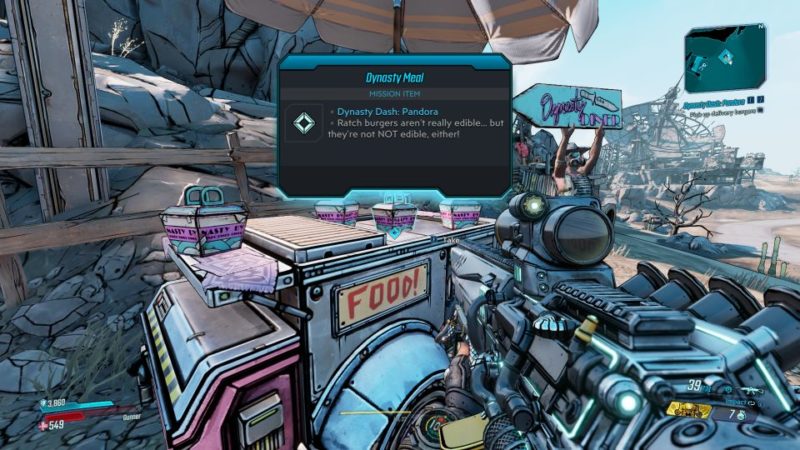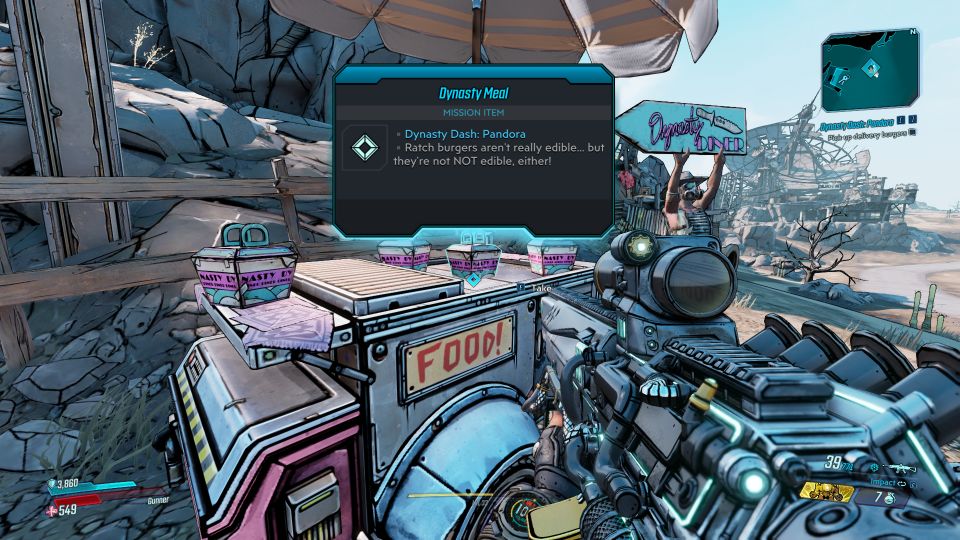 Deliver burgers
The location of all five customers are shown in the map. To make quicker deliveries, you'll need to plan the order in which you make delivery.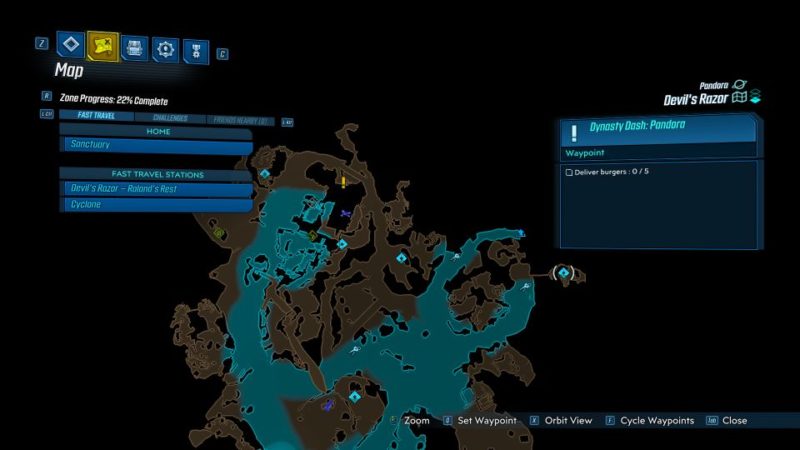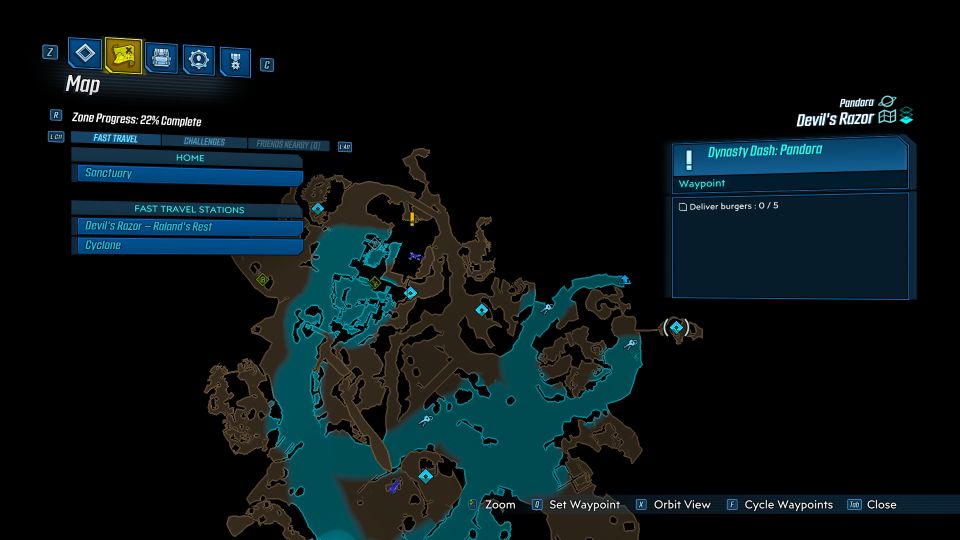 At each customer's place, just place the burger as shown below.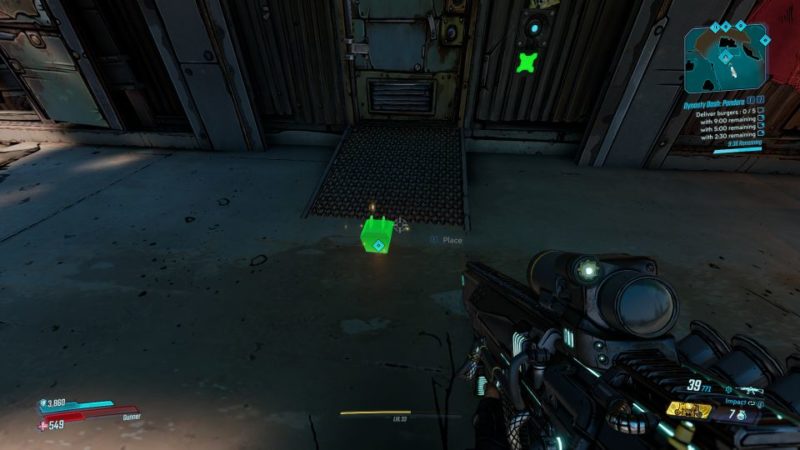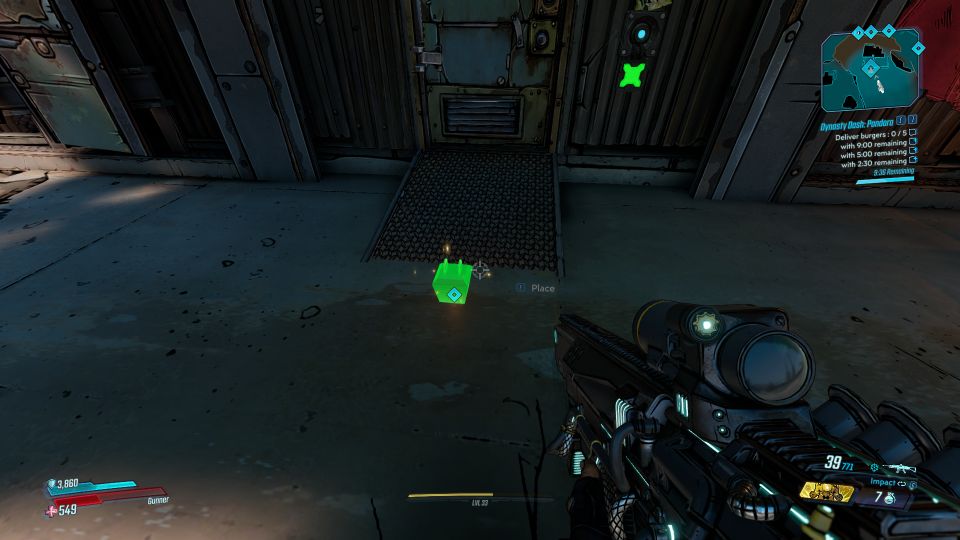 In some areas, there may be enemies around. Just ignore them and place the burgers.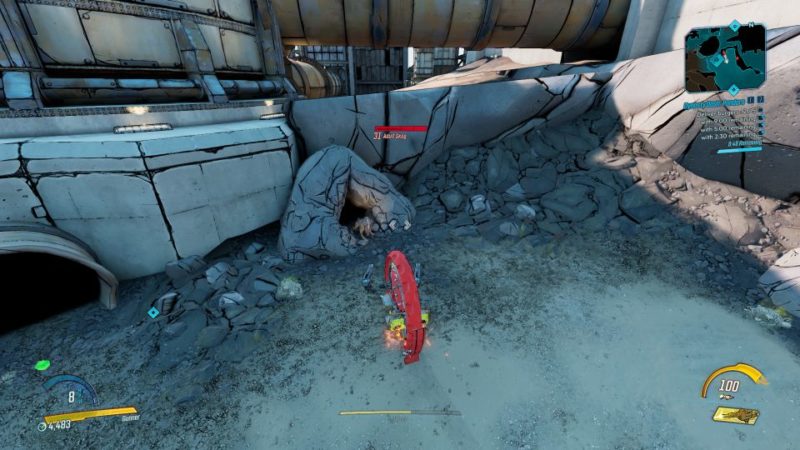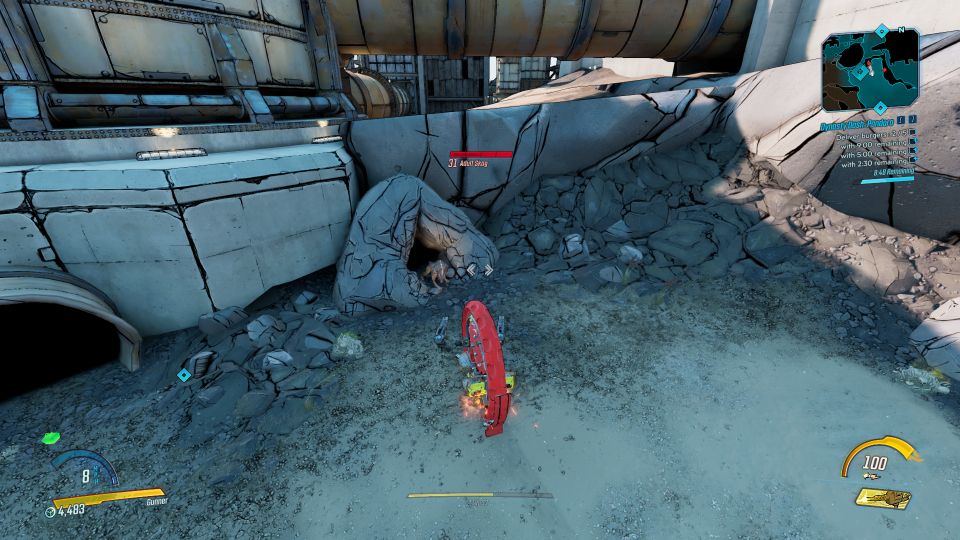 Do the same for all five burgers.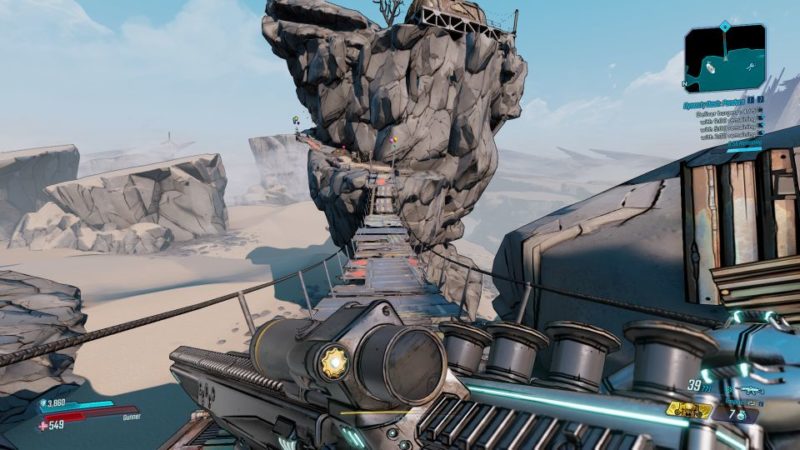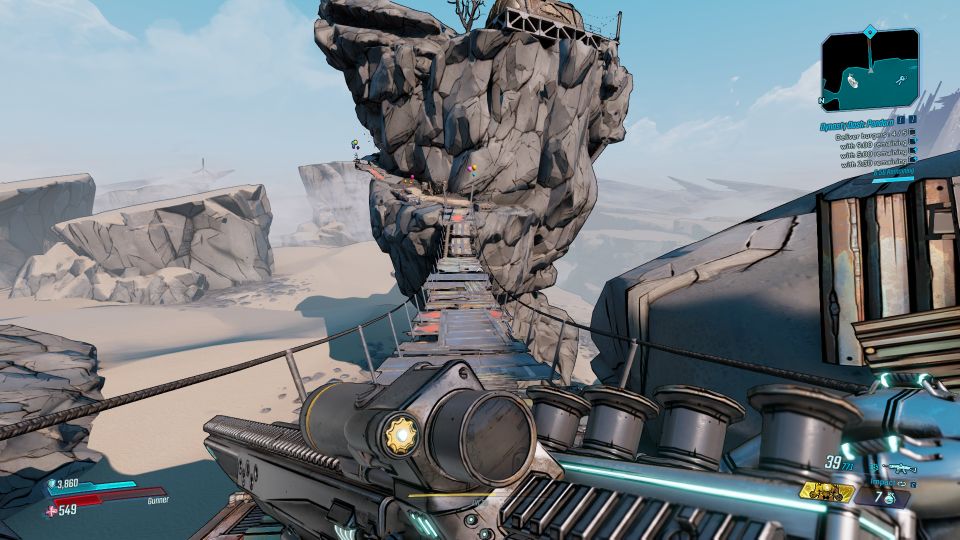 Return to Beau's sign sponsor
Go back to the sign sponsor to claim your reward.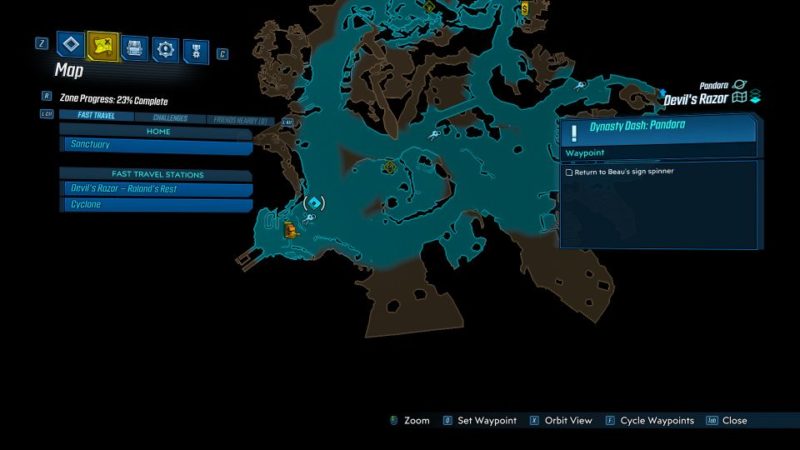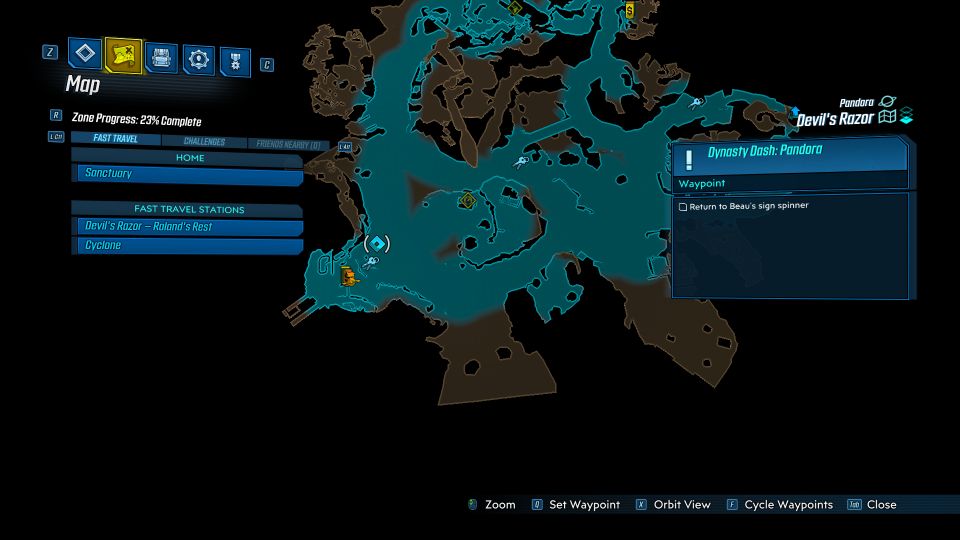 You will earn cash and an additional amount depending on how fast you made it.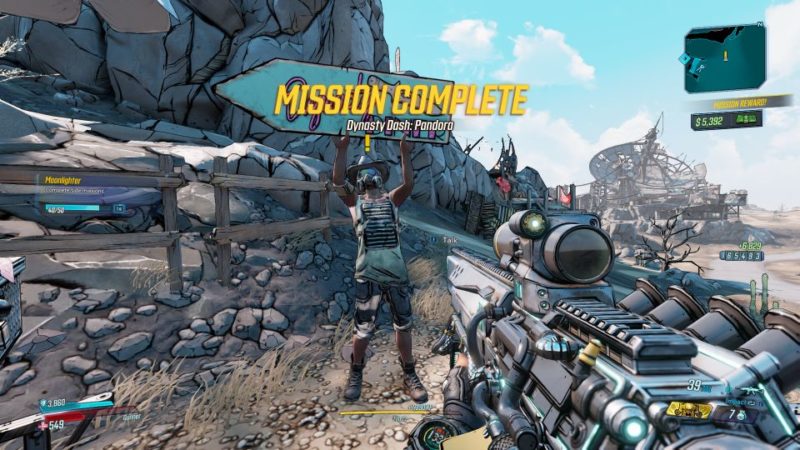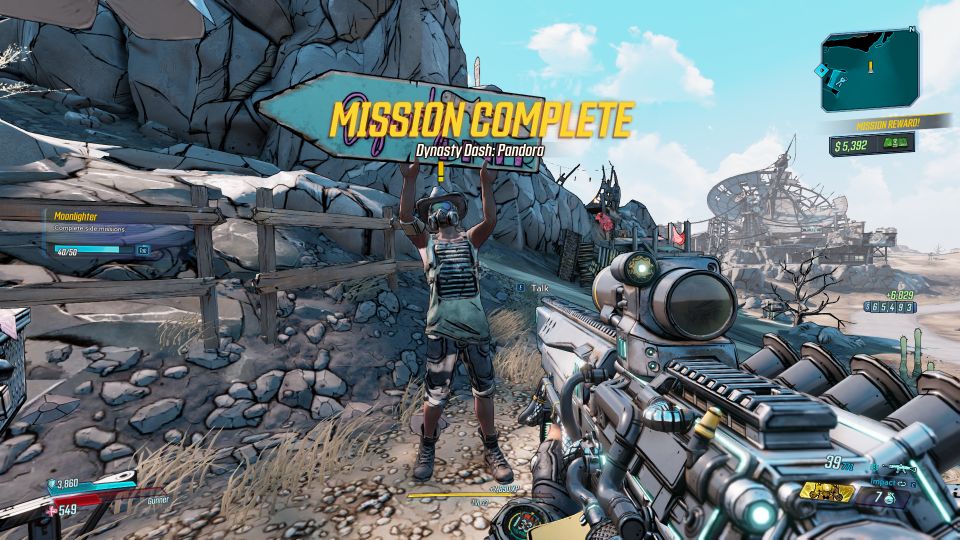 ---
Related articles:
Divine Retribution: Borderlands 3 Walkthrough And Guide
The Feeble And The Furious: Borderlands 3 Walkthrough
7 Best Army Games You Can Play Today
Buff Film Buff: Borderlands 3 Walkthrough And Guide
Pandora's Next Top Mouthpiece: Borderlands 3 Walkthrough
The Homestead (Part 3): Borderlands 3 Walkthrough
The Homestead (Part 2): Borderlands 3 Walkthrough