Dynasty Dash Eden-6 is a side mission in Borderlands 3 which can be done more than once.
Your task is to deliver five burgers to five locations in Eden-6 within the time limit.
Here's a walkthrough of Dynasty Dash Eden-6 in Borderlands 3.
This mission is recommended for level 23 and above. The mission is available in Reliance.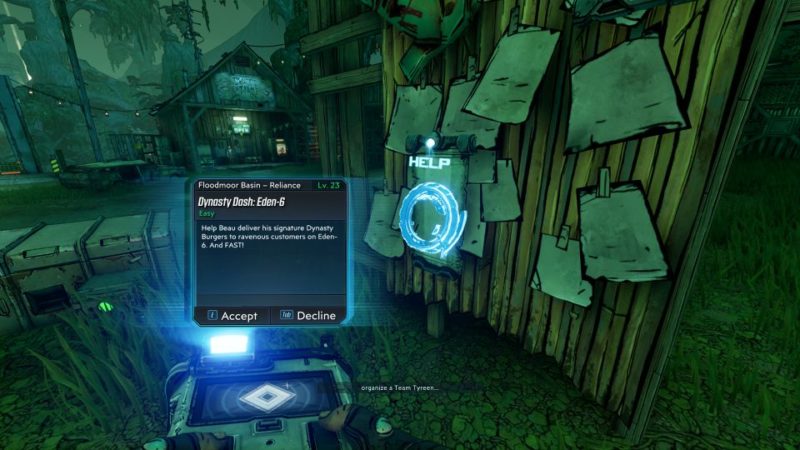 Grab the burgers
To begin the mission, grab the burgers. The timer will start when you take the ratch burgers.
You should have your vehicle ready.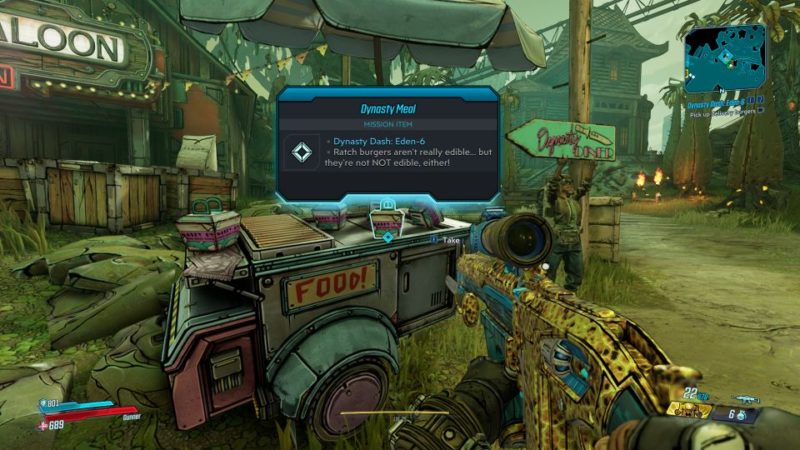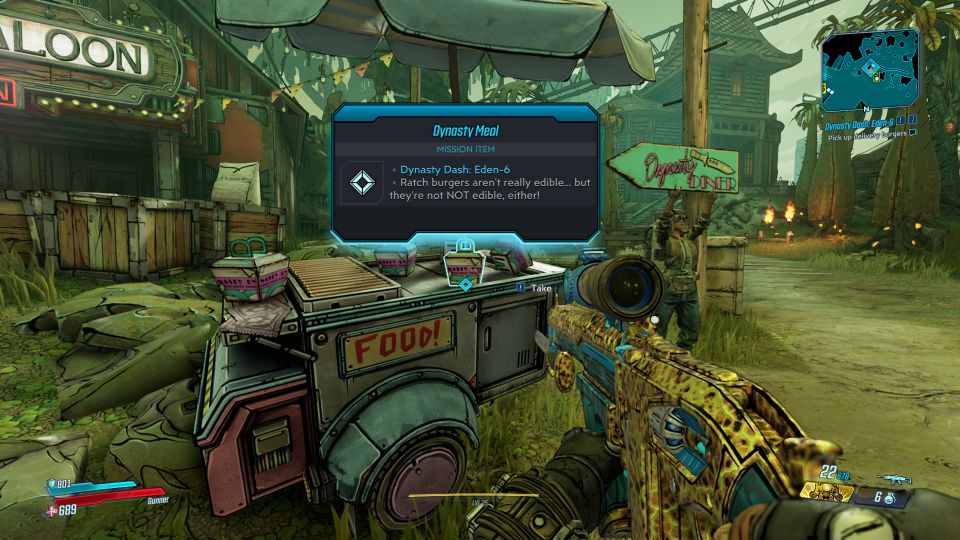 Deliver burgers
The location of all delivery spots are shown in the map and they're pretty far away.
There are optional objectives depending on how fast you can do the deliveries. The best being 9 minutes remaining (deliver in 1 minute).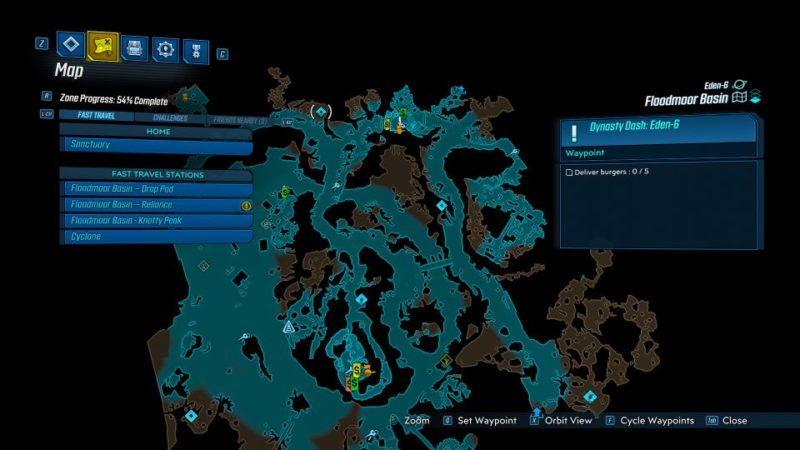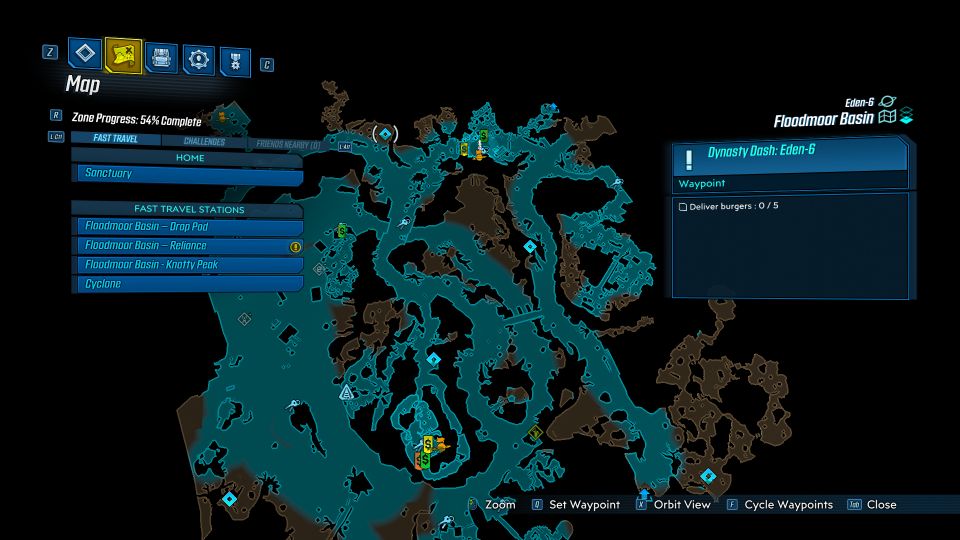 In each location, you may encounter some enemies. Just ignore them and place the burger.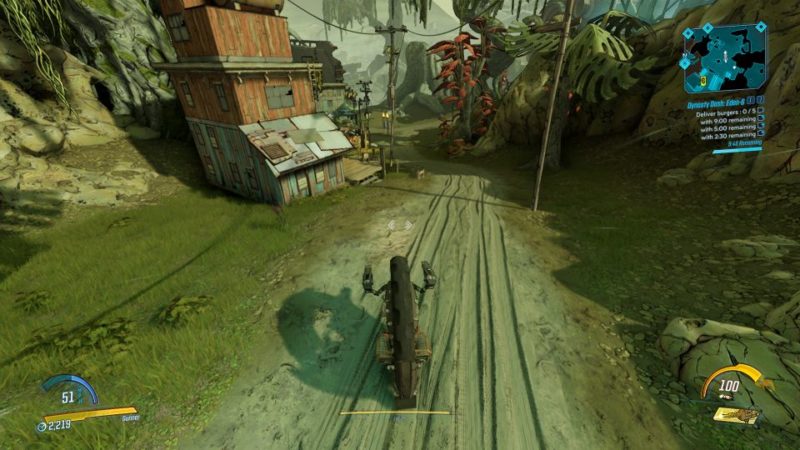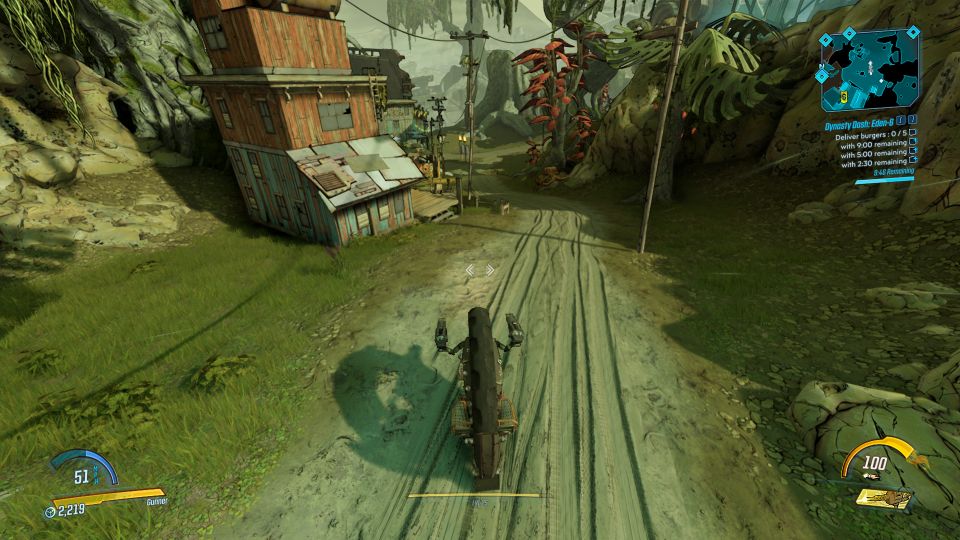 You'll see a spot for you to place the delivery. You will probably be attacked while doing so. If you wish to get the best time, just ignore them all.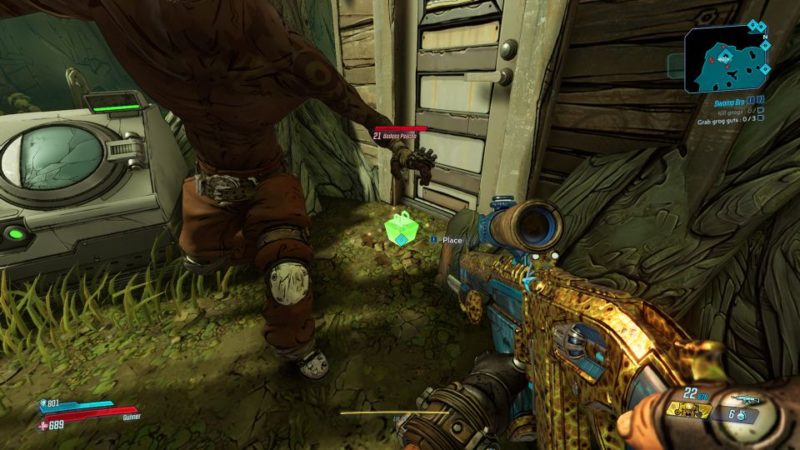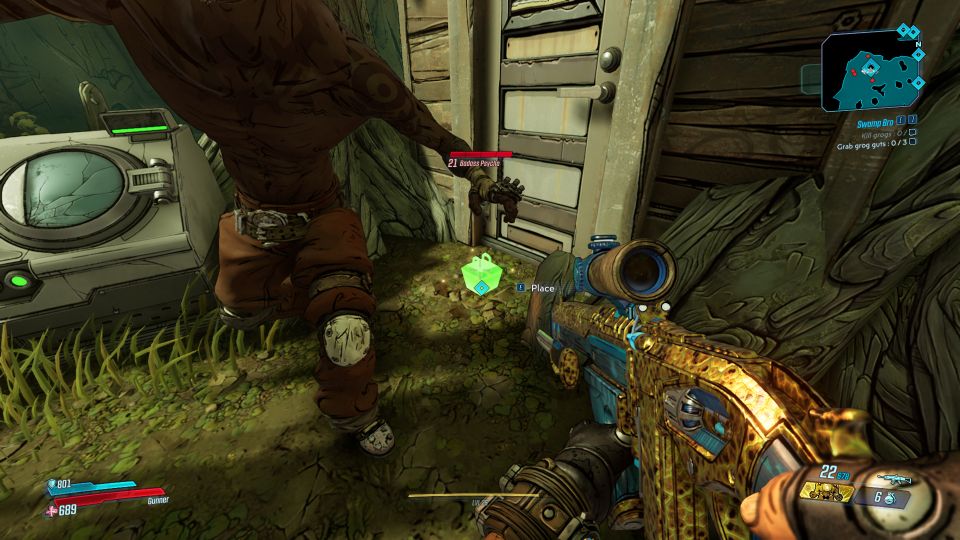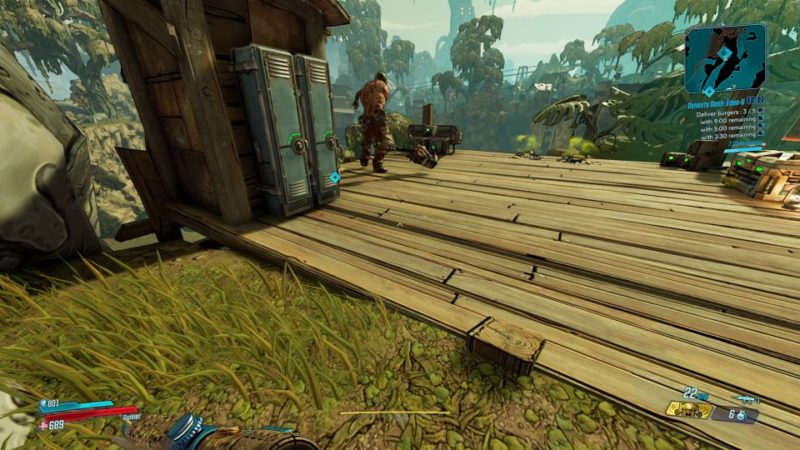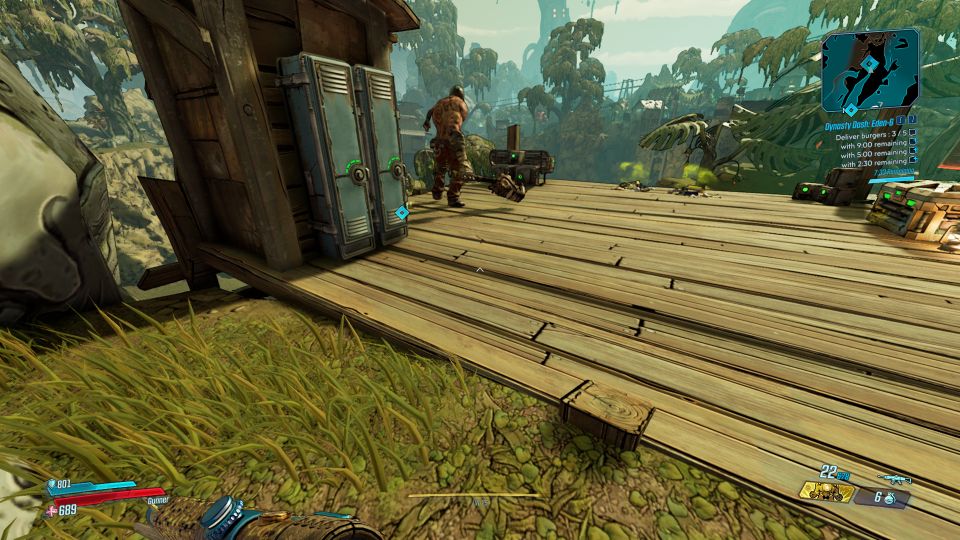 One way of maybe speeding things up is to fast travel to an area close to the other locations. I'm not sure if they deduct the time for fast traveling.
Some of the deliveries are at the bottom and some are the higher locations. You can fast travel to Jakob's Estate to make the final 3 deliveries, if they don't deduct the time.
Return to Beau's sign sponsor
After making all deliveries, head back to Reliance. The location is shown in the map below.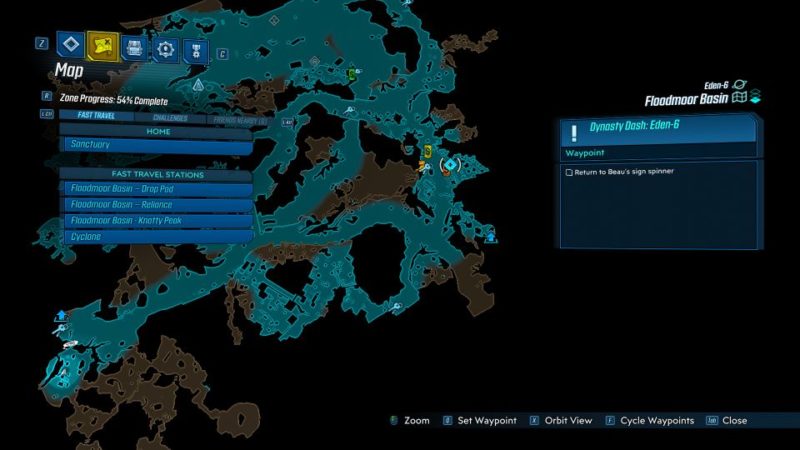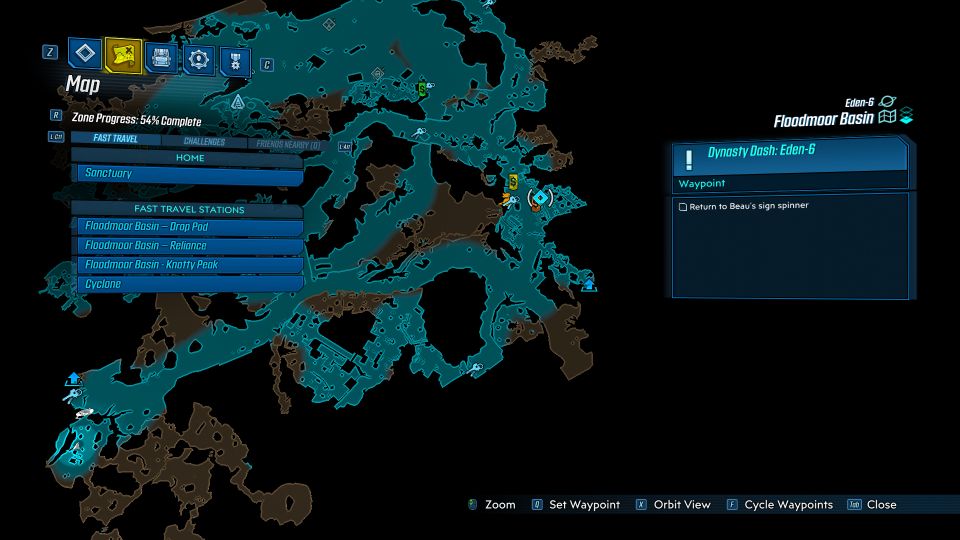 Interact with the sign sponsor and complete the mission.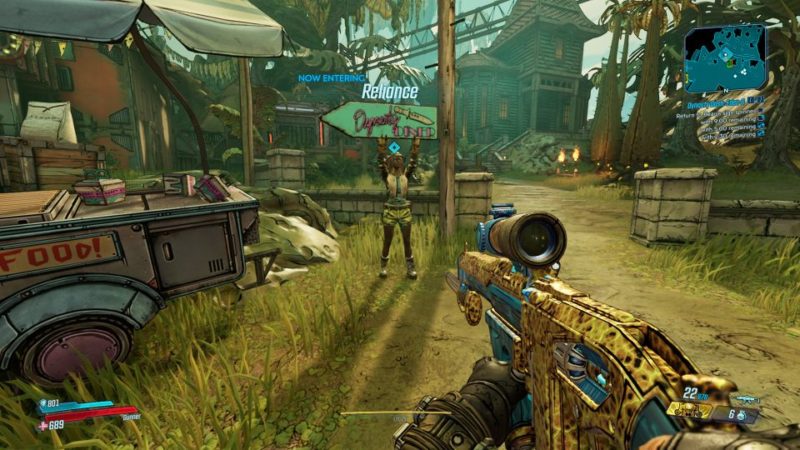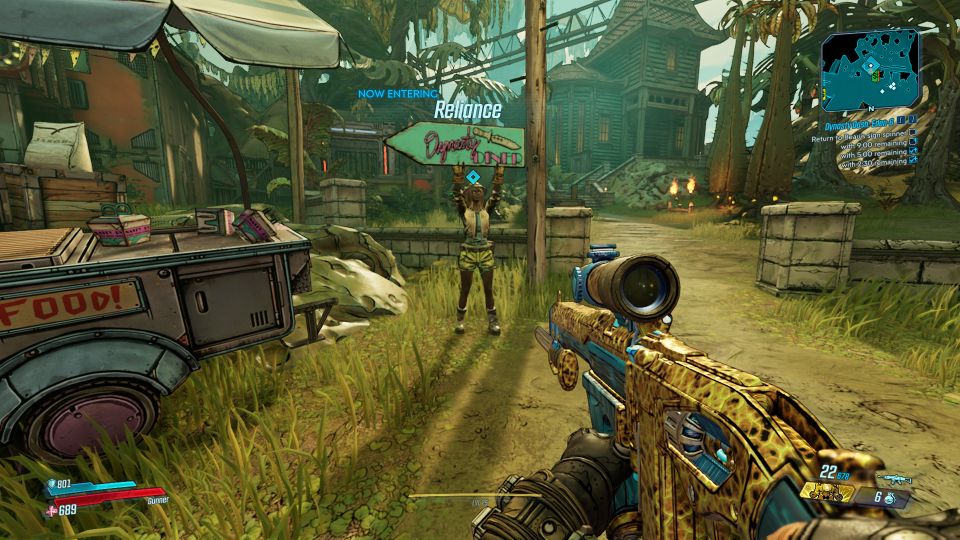 ---
Related articles:
Rumble In The Jungle: Borderlands 3 Walkthrough
Swamp Bro: Borderlands 3 Walkthrough And Guide
Irregular Customers: Borderlands 3 Walkthrough And Guide
Capture The Frag: Borderlands 3 Walkthrough And Guide
Witch's Brew: Borderlands 3 Walkthrough And Guide
The Guns Of Reliance: Borderlands 3 Walkthrough