Driven to Extinction and Don't Give Me Orders are story missions in Days Gone.
Your task is to find out where Vasquez ran to, i.e. the guy who went AWOL.
Here's a walkthrough of Driven to Extinction in Days Gone.
Search the cabin
Your first task is to search the cabin for him.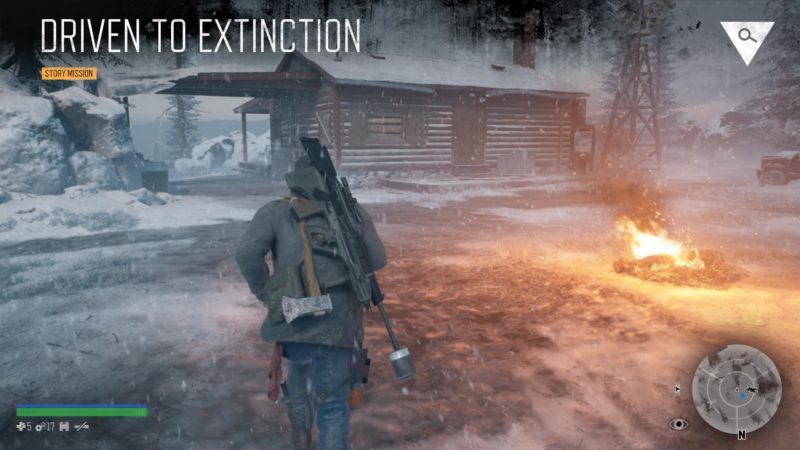 Inside, you'll find clues.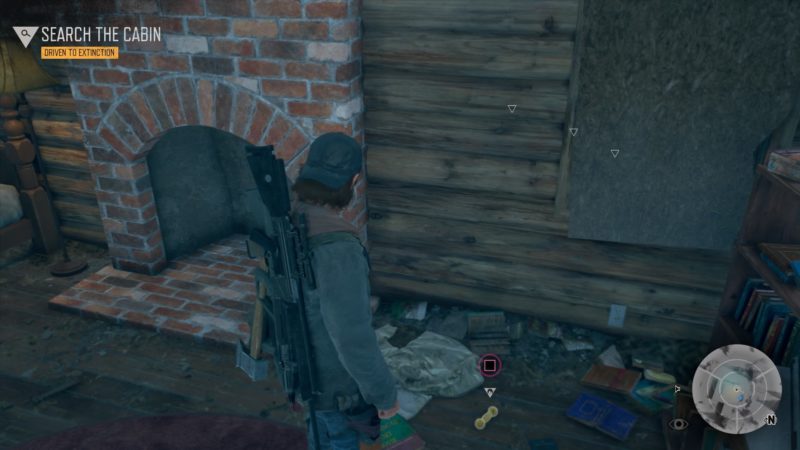 Track the soldier
Follow the footsteps out of the soldier and continue tracking the guy.
Interact with the fence.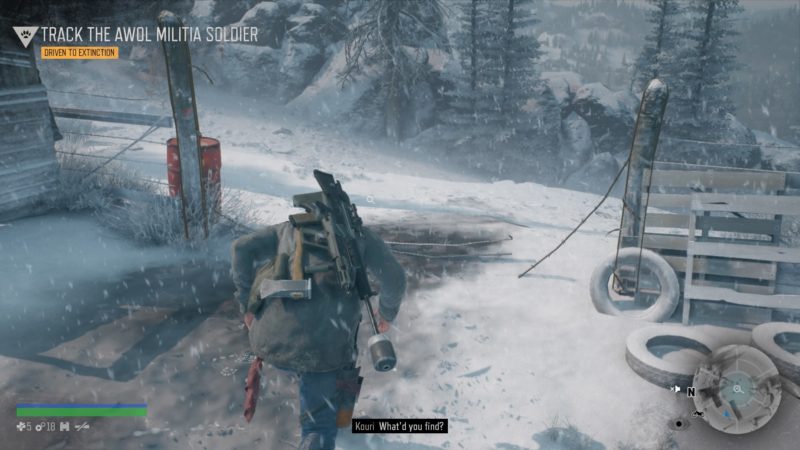 Continue going until you see these footsteps in the snow. Interact with it again.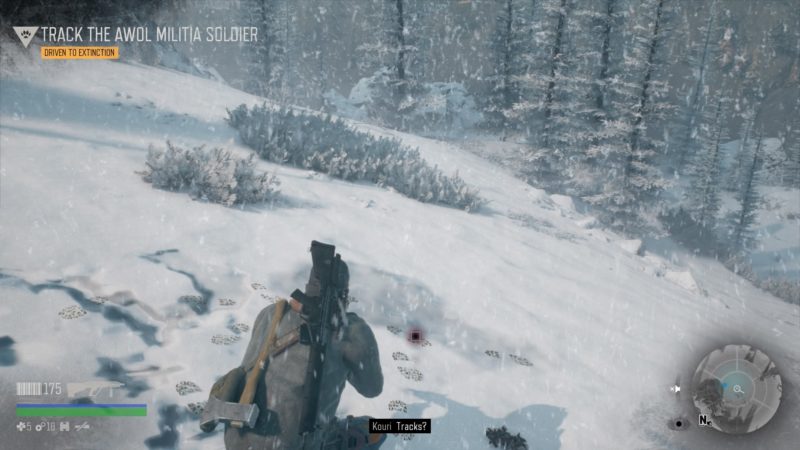 Keep going until you reach some shell casings.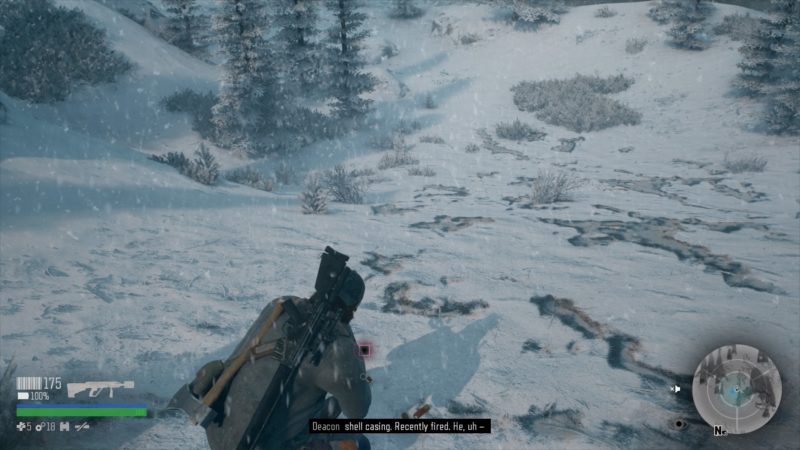 Clear the wolves
At one point, you'll stumble upon some wolves. Kill them all.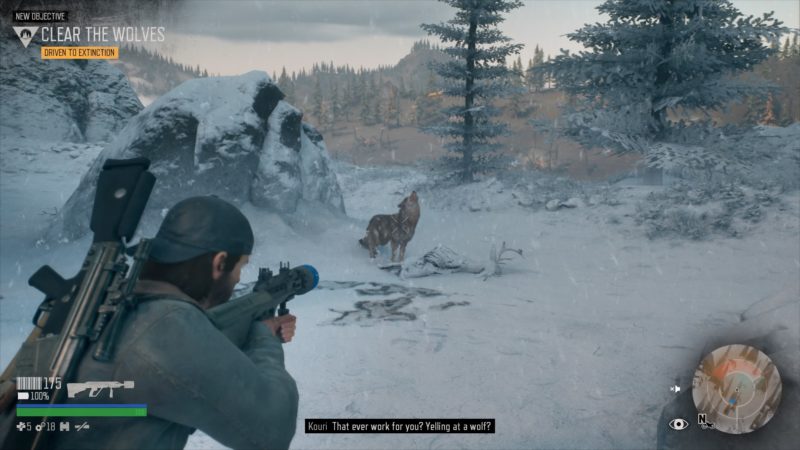 Examine the elk carcass
After the wolves are dead, examine the elk carcass on the ground.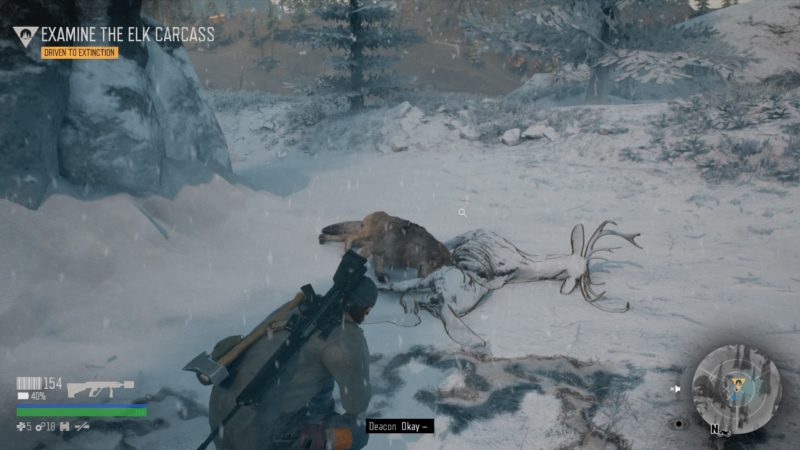 You'll get more footsteps. Follow the footsteps.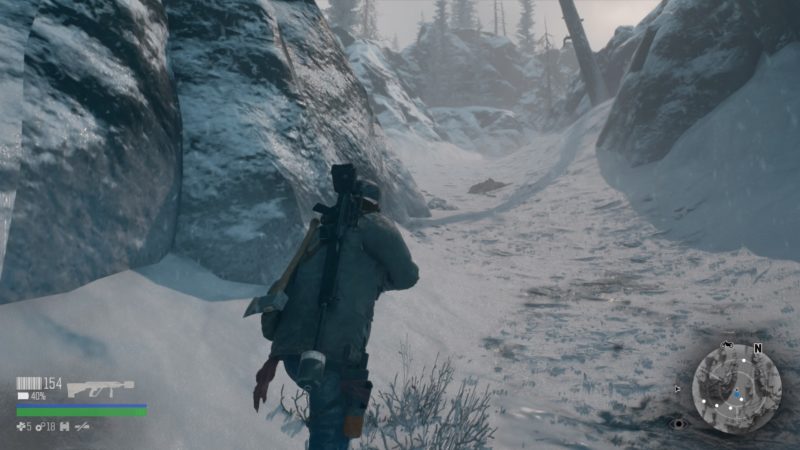 Follow Captain Kouri
At one point, you'll meet a horde of swarmers. Follow Kouri to take a different route to avoid the horde.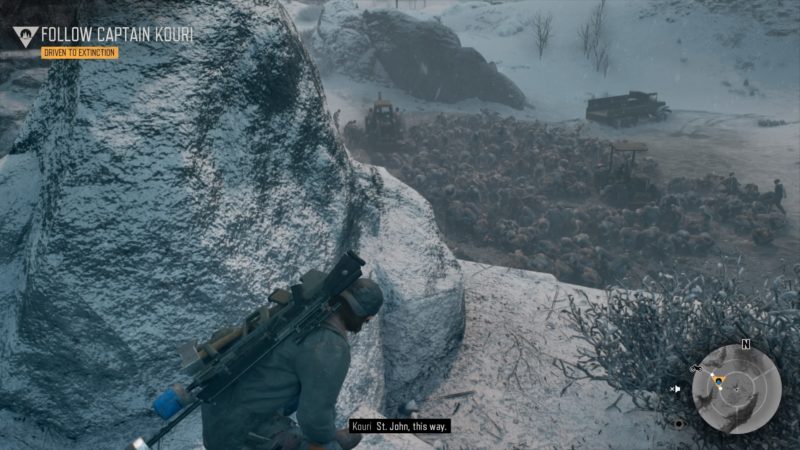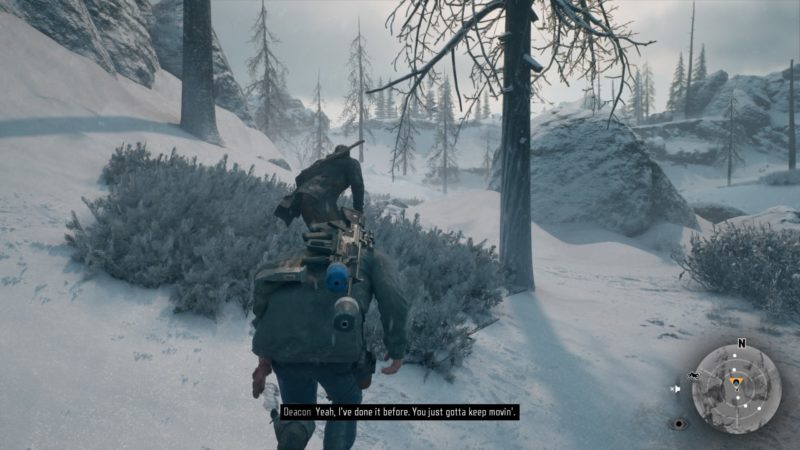 Keep walking until you reach some bike tracks.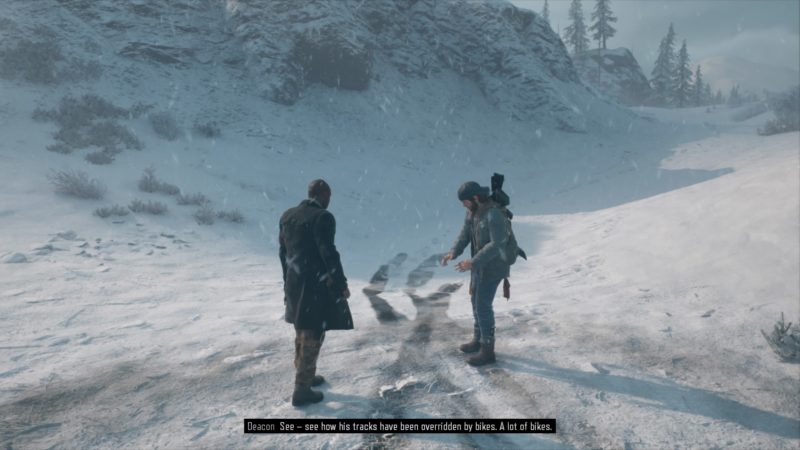 Sneak in the abandoned lumber mill
Keep on going until you see the lumber mill. Walk towards it.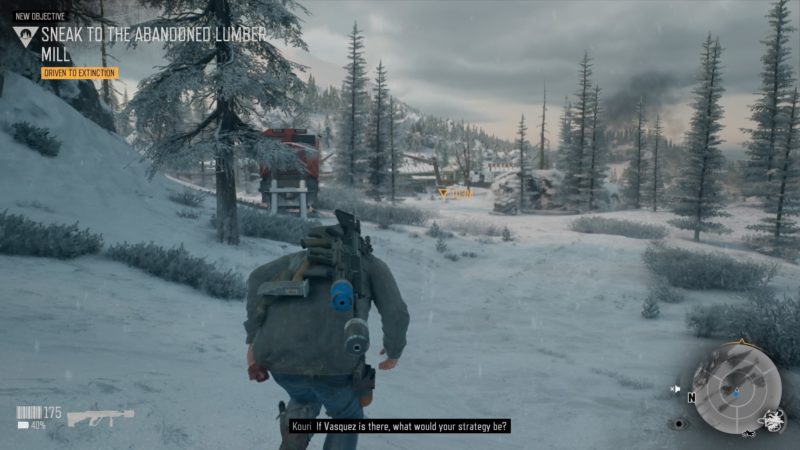 As you reach, you'll see a group of marauders taking a lady hostage.
Clear the camp of marauders
The mission gets updated – Don't Give Me Orders.
There are 15 marauders in total. Kill all of them.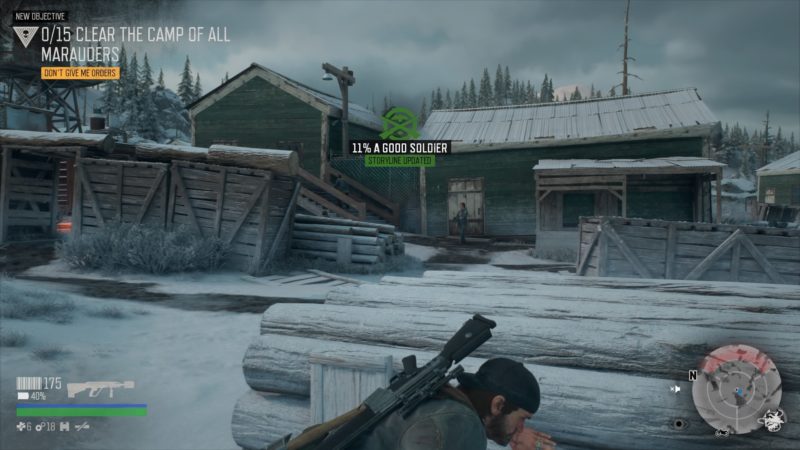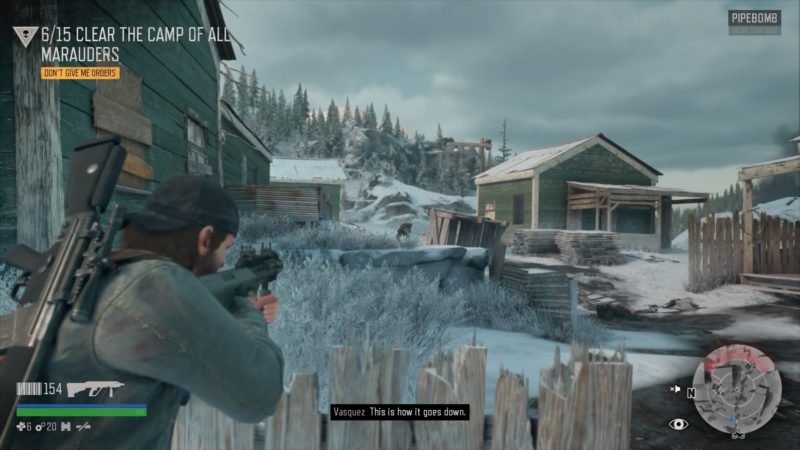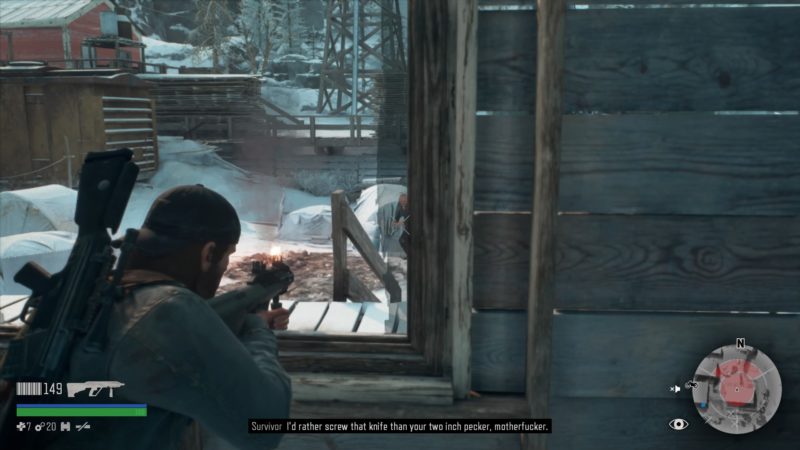 Look for Vasquez
After clearing the area, look for Vasquez through this small gap under the house.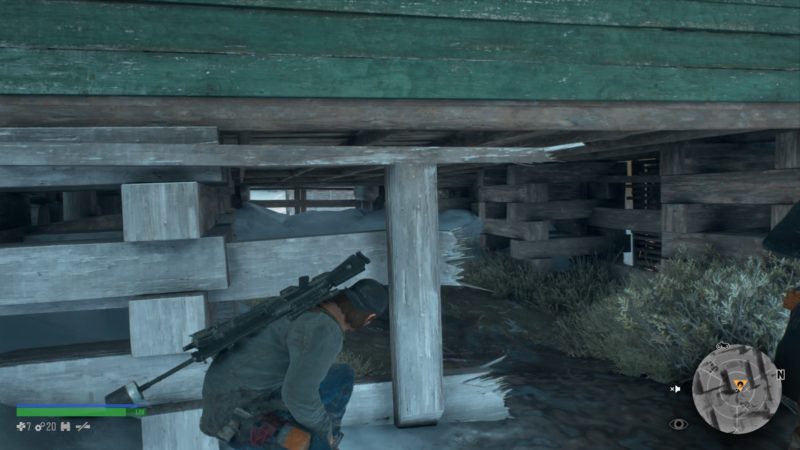 Keep going until you see this door.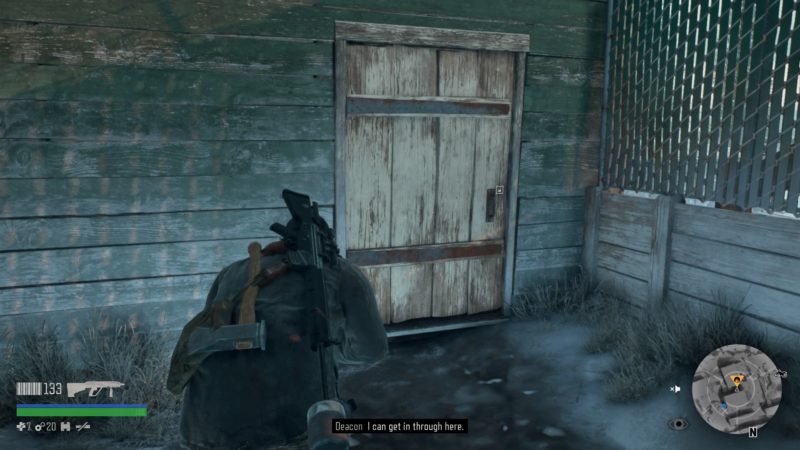 A cutscene will load when you open the door. You will see the lady killing Vasquez, and she leaves after that.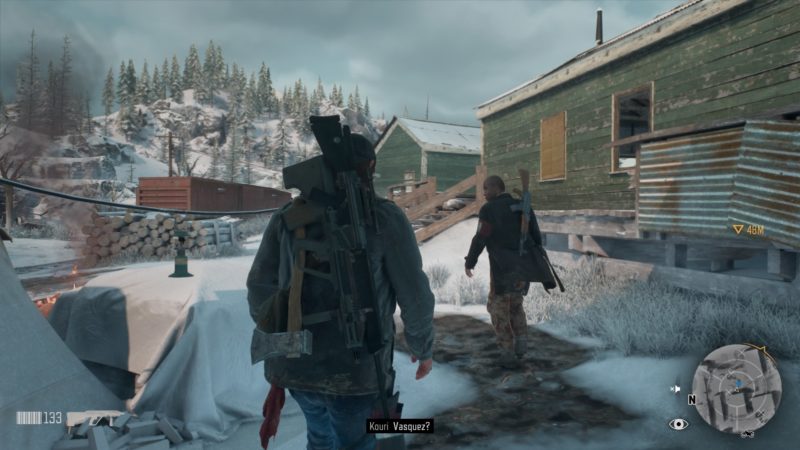 The mission completes here, and it will be followed by a subsequent mission.
---
Related articles:
A War We Can Win: Days Gone Walkthrough
Searching For Lisa: Days Gone Walkthrough
A Target On Their Backs: Days Gone Walkthrough
Without Being Seen (And Series Of Missions) – Days Gone
Rogue Tunnel Nero Checkpoint: Days Gone Walkthrough