In Forza Horizon 4's latest DLC, Lego Speed Champions, there are plenty of brick challenges you can do.
One type of brick challenge is where you need to drive a certain grade car from one landmark to another.
For e.g., you may need to drive from the Oasis Island to the City Center in 45 seconds in a "B" class car.
Here's a brief wiki / guide on how to do these brick challenges in Forza Horizon 4.
How to determine the class of a car
Before you can attempt each challenge, you need to choose the right class of car first.
Each brick challenge requires a different class, like A, B, S1 and so on.
If you're not great with cars, the best way to determine the class is to just look at it in your "My Cars" section.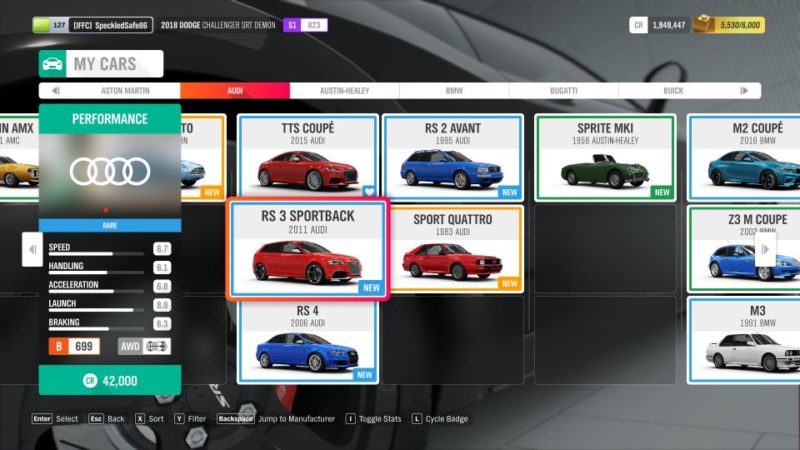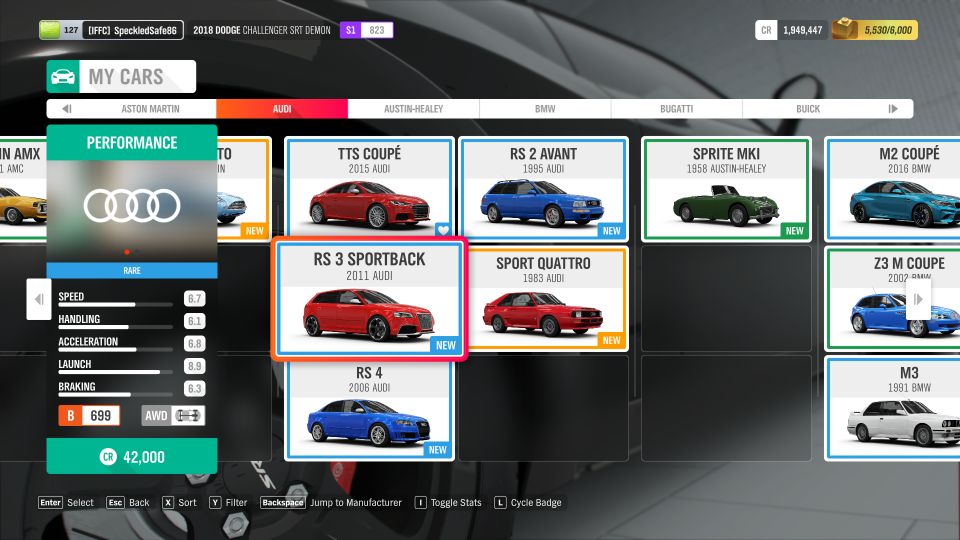 When you click on the car, you will see its details. At the bottom left of the screen, you will see the class.
For instance, this Audi RS 3 Sportback is a "B" class car as stated in its description. This applies to all the cars.
Instead of just explaining on how the brick challenge works, here are two examples of the challenges.
Biathlon (example)
This Biathlon requires you to drive a "B" class car from the Oasis Island to the City Centre in 45 seconds, which gives a reward of 50 bricks.
The best way to attempt any of these challenges is to click on the challenge first. This way, they will tell you more details when you actually attempt the challenge.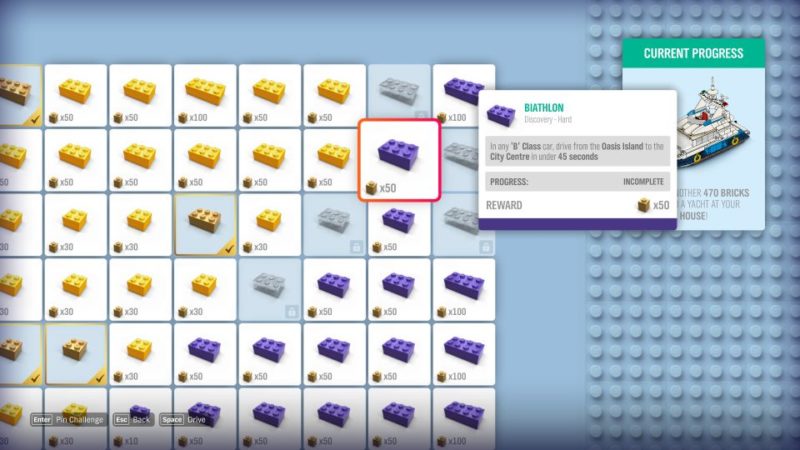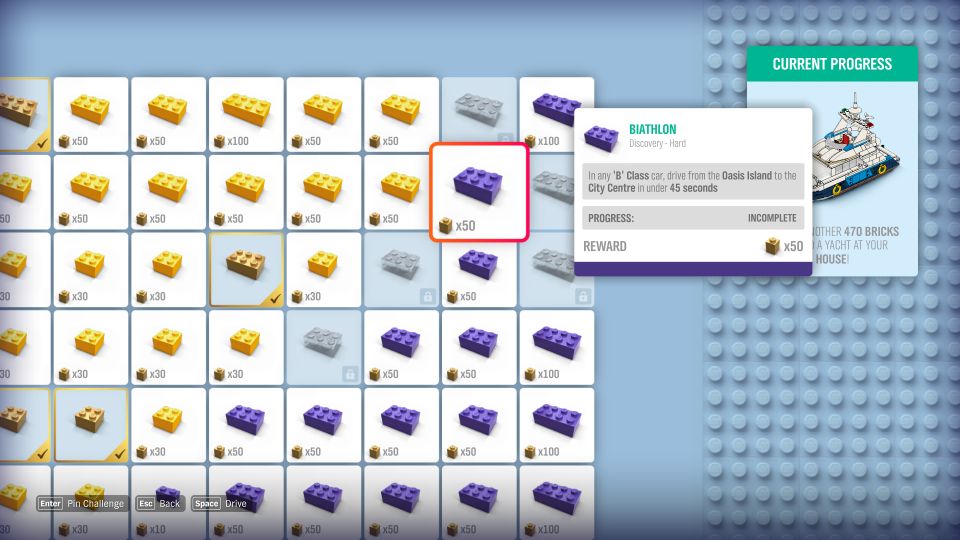 When you highlight the challenge, you will see this box in your screen (left side) as shown below.
They will tick the checklist as you complete it. Drive a "B" class car and they'll even tick that.
The hardest part about these challenges is not knowing where to start and finish. Do you start at the road or at the landmark itself?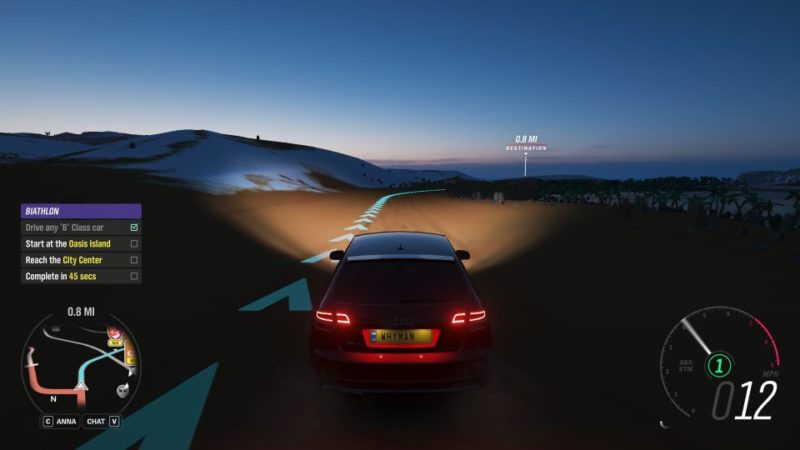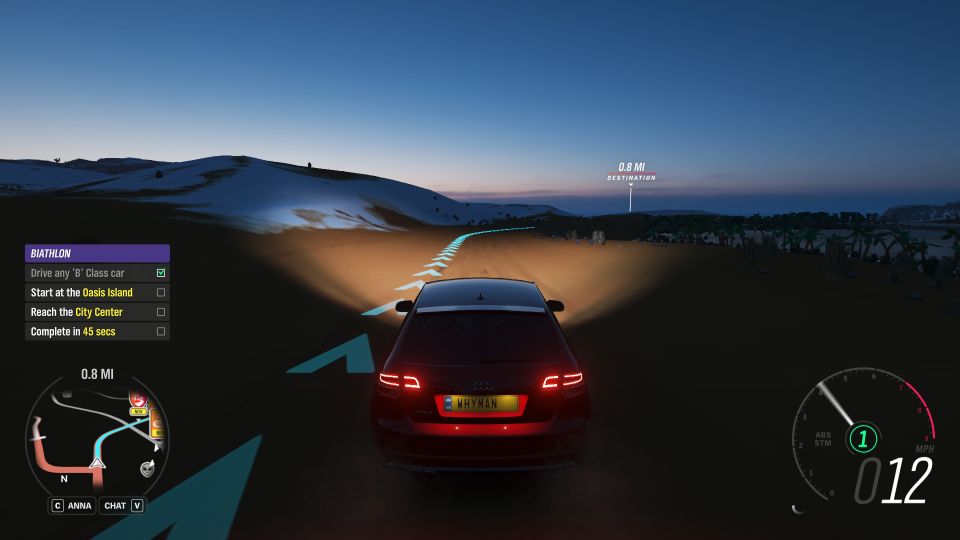 For this particular Biathlon, you need to go to the Oasis Island itself and you will see the tick.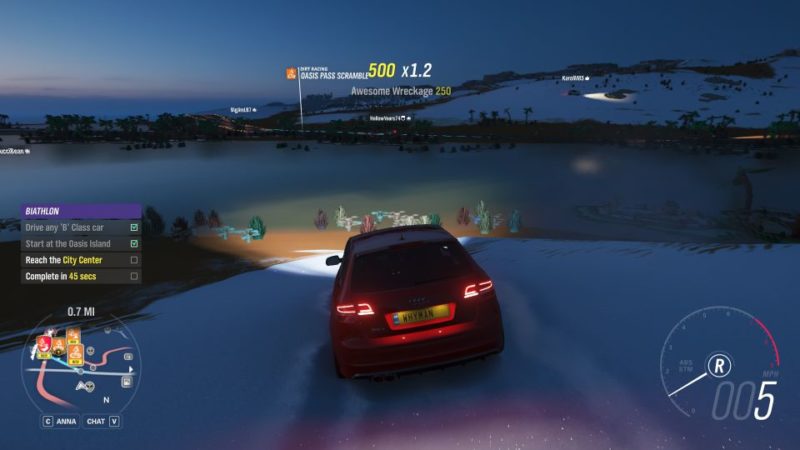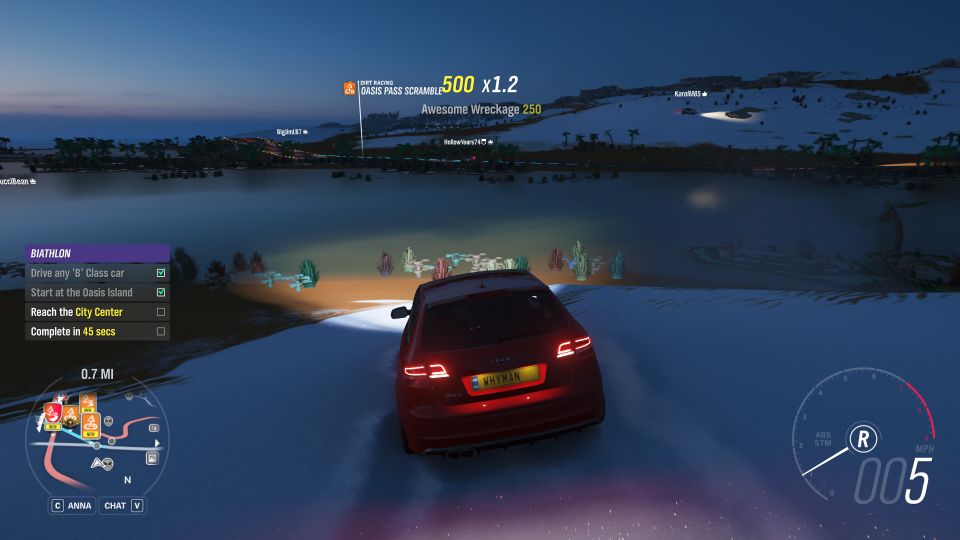 Drive all the way to the City Center and you'll even see a countdown in the box (left hand side).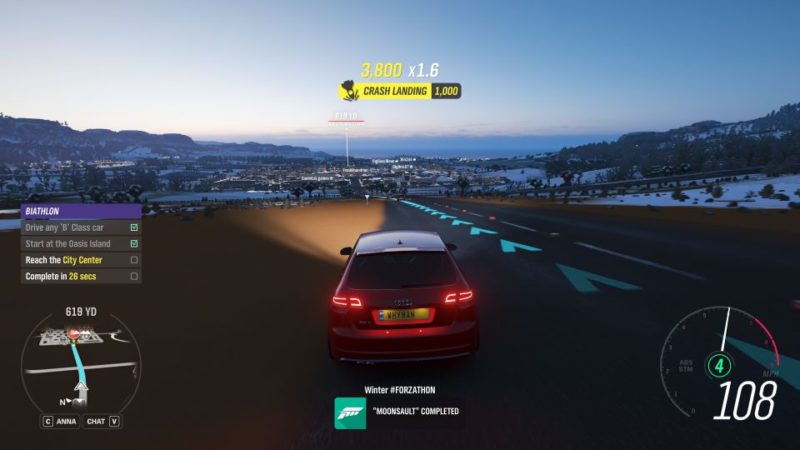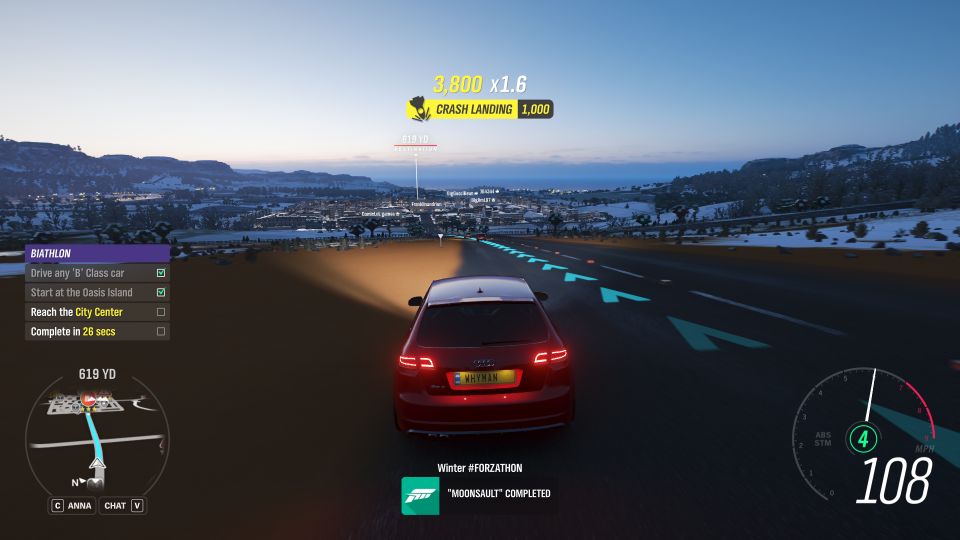 The challenge completes when you reach the middle of the city.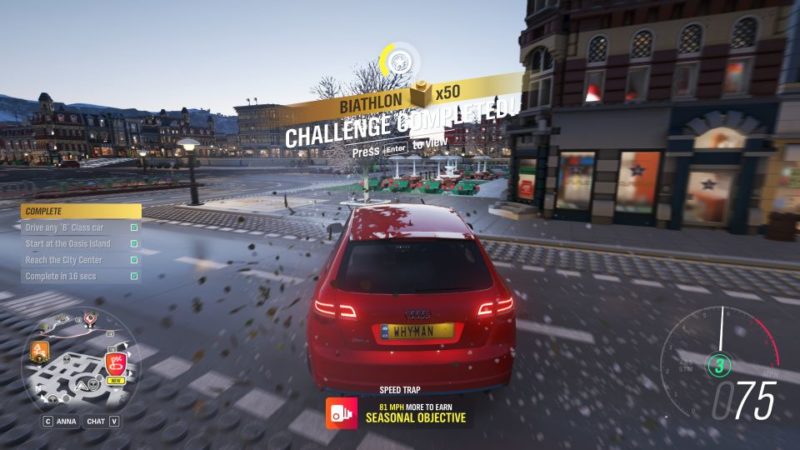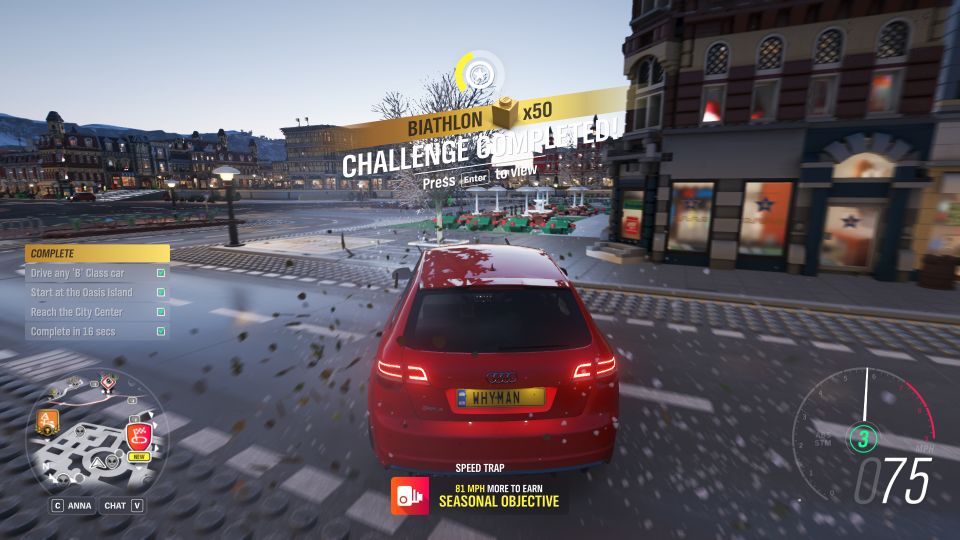 Kickoff Time (example)
Another example would be this challenge – Kickoff Time.
It requires you to drive a "B" class car from the City Center to the Football Arena.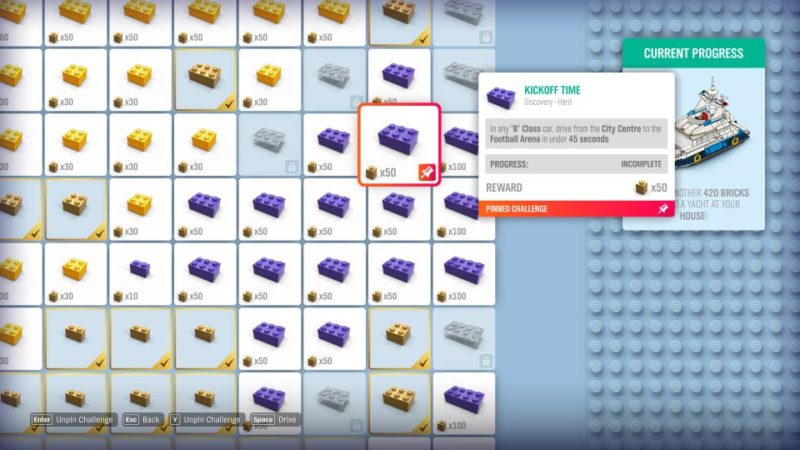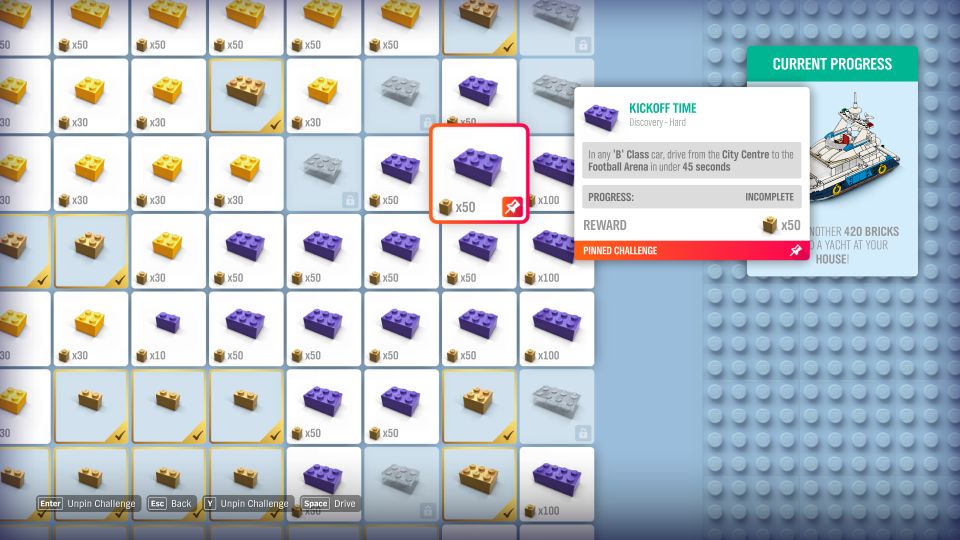 Similarly, you'll see the ticks as you complete the requirements.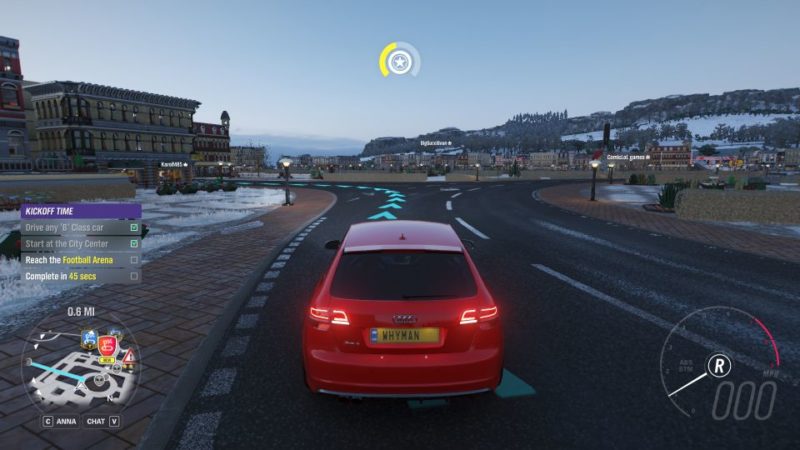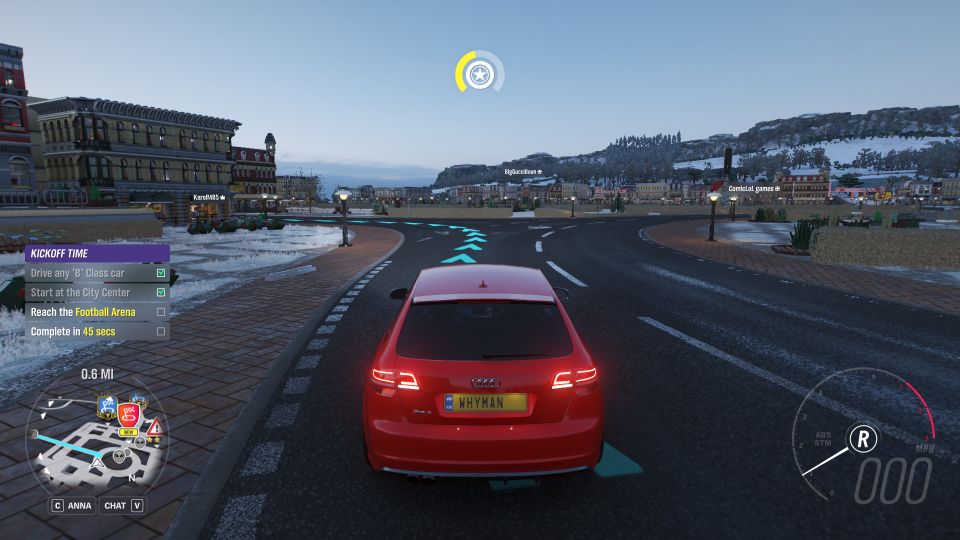 For this challenge, you also need to go all the way to the Football Arena to actually complete the challenge.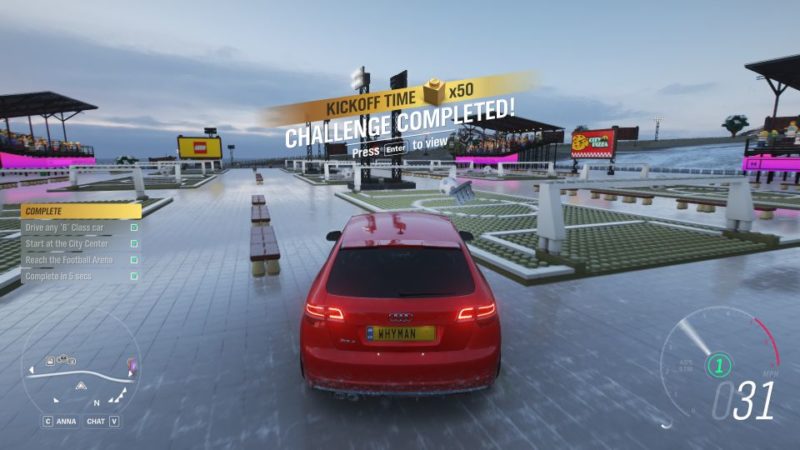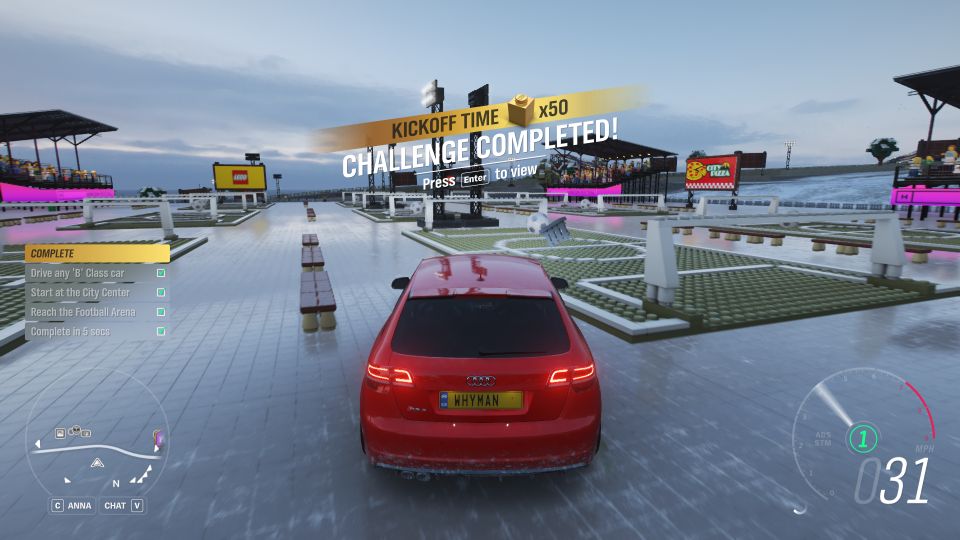 In a nutshell, always highlight the challenge before doing it, so that you know what you're doing actually counts towards the completion.
---
Related articles:
But Do You Have A Flag? – Forza Horizon 4 (Lego DLC)
Lego Speed Champions: Location Of Biplane, Tractor, Plane & Helicopter
Bricks Needed To Unlock Everything – Lego Speed Champions (FH4)
Lego Speed Champions: How To Unlock Goliath Race
Truly Extinct Challenge: Forza Horizon 4 (Lego Speed Champions)
How To Get Spell Energy: Harry Potter Wizards Unite